Khusela Diko is one of the most prominent South African female politicians. She is popularly known for being the head of communication and spokesperson of president Cyril Ramaphosa, a position that took loyalty and dedication to her party, the African National Congress (ANC), to arrive at. Like most ANC politicians in the country, she has had her fair share of corruption allegations. Despite being on special leave since July 2020 and not performing her duties, she still earns a whopping sum of R1.3 million yearly, and social media users seem to have taken a keen interest in her corruption case.
Her political career may not be making news for the right reasons now. Still, it has seen better days, and becoming Mr. President's head of communication and spokesperson is certainly an enviable career milestone. Getting to the top requires having the right connections, experience, and a robust academic qualification.
Quick Profile Summary Of Khusela Diko
Name: Khusela Diko
Year of birth: 1979
Age: 43 Years Old
Place of birth: Mthatha, Eastern Cape, South Africa
Nationality: South African
Relationship status: Married
Spouse: Thandisizwe Diko (late)
Alma mater: University Of South Africa (UNISA)
Occupation: Politician
Positions: Former ANC Manager of Communication, Member of ANC Gauteng, Head of Communication and Spokesperson of the President of South Africa
Salary: R1.3 million per annum
Contact details: +27 12 308 1450, [email protected]
Social media: Khuselas
Khusela Diko Is A Graduate Of The University Of South Africa (UNISA)
Being the daughter of a renowned lawyer and owner of one of the most prominent legal firms in the country, Khusela Diko also developed a love for the legal profession at a young age but ended up studying Commerce at the University of South Africa (UNISA). Even after attaining so much height in her political career, Diko still took a bold step towards making her first love a reality by going back to school for her LLB degree.
Even before turning 40, Khusela Diko was already involved in politics and had shown her immerse loyalty and support to the ANC, a decision many people – including herself – see as a major reason for her political success.
She Was Appointed Head Of Communication And Spokesperson of The President In 2018
Although the exact date of birth of Khusela Diko is unknown, she was born in 1979, and for a woman of that age, she has made so much progress in her career. Although she is best known as the Head of Communication and Spokesperson to President Cyril Ramaphosa, that is not the first political office she has held.
Before becoming the president's spokesperson, Diko served as the Communication Manager of the African National Congress (ANC). And in 2018, exactly five days before Cyril Ramaphosa reshuffled his cabinet after taking over from Jacob Zuma, she abandoned what she was doing at Luthuli House (the ANC headquarters) and headed to the Union's Building. After reshuffling, she was announced as the new Head of Communication and President's Spokesperson – a position she earns up to R3,000 as her monthly salary, according to reports.
Before becoming a member of ANC, Khusela had served as the chief director of communications in the Gauteng provincial government. Currently, she is a member of the highest decision-making structure of ANC Gauteng. We cannot say for certain how much she earned as salary before becoming the president's spokesperson.
Summary Of The Political Positions Khusela Diko Has Served In
Chief Director of Communications in the Gauteng Provincial Government
ANC Communications Manager
Member of the Provincial Executive Committee – ANC Gauteng
Member of Provincial Working Committee – ANC Gauteng
Head Of Communication and Spokesperson of President Cyril Ramaphosa
Khusela Dilko And Her Husband Were Involved In COVID-19 Personal Protective Equipment (PPE) Corruption Allegations
In March 2020, when every country of the world was going into lockdown mode and investing a lot of money in purchasing Personal Protective Equipment (PPE), the Gauteng expenditure reports showed that R47 million worth of tender was awarded to Royal Bhaca, a company owned by Khusel Diko's husband, Thandisizwe Diko. It also revealed that the deal was signed off by Thandi Pino, the Supply Chain and Asset Management's Chief Director. On the 1st of April, another tender worth R78 million was awarded to the same company again.
Based on the expenditure reports, the money awarded to Royal Bhaca was for the purchase of 500,000 dust masks, sanitizers, surgical masks, and one million biohazard bags. What drew attention to these contracts awarded to the Royal Bhaca was the inflated prices for the PPEs.
For Actigerm alcohol sanitizer, whose regulated price was R46.37 per 500ml, Royal Bhaca charged the Gauteng Department of Health R87, while they charged R58 per surgical mask, which had a regulated price of R12.48 per mask. For median, all waste bag that was supposed to cost R1.80, they charged R7. This meant that for almost all the products, they charged more than two times the actual price.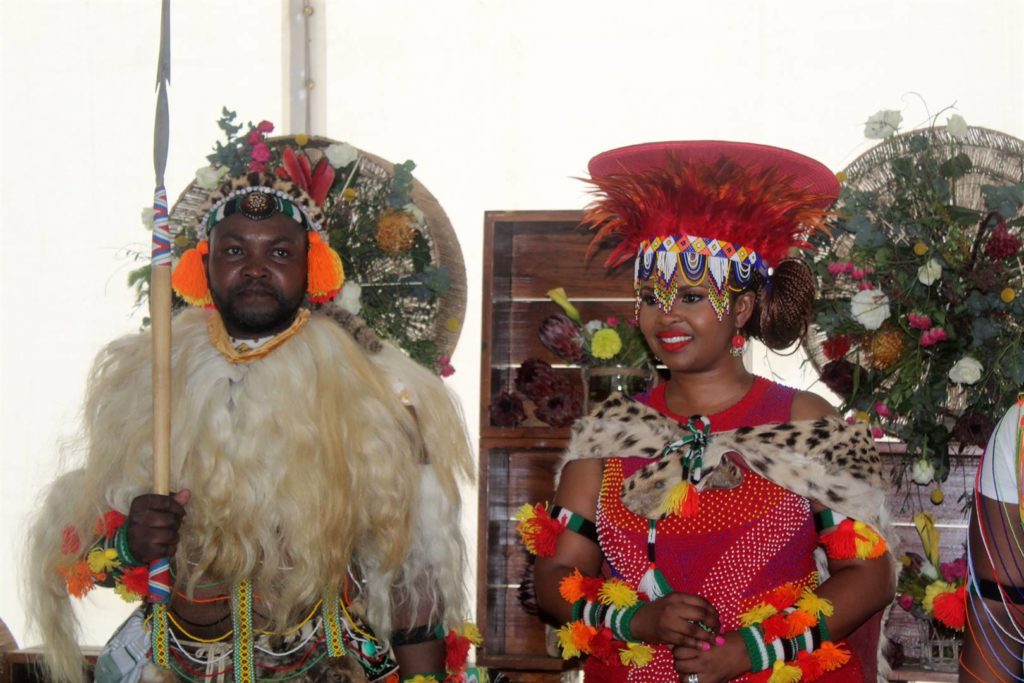 The Special Investigating Unit investigated this matter after discovering that the Gauteng Department of Health paid inflated prices for the COVID-19 PPE deal, a contract worth R2.2 billion awarded to 75 beneficiaries of which Khusela Diko's husband's company, Royal Bhaca, was one of the beneficiaries.
Despite the implicating expenditure reports, Thandisizwe Diko claimed that he provided the services but was never paid because the contract was canceled. There are also allegations that his wife influenced the awarding of the contract to her husband's company. Due to this corruption allegation, she was required to go on special leave in July 2020, pending the outcome of the investigation to determine whether or not she was involved in the scandal.
Despite Being On A Special Leave, She Still Gets A Huge Salary
Contrary to what many people may expect, especially judging from the fact that what led to her special leave was corruption allegations, Khusel Diko is still receiving a whooping salary from the government. Even though she is on leave and exempted from her duties and responsibilities, reports have it that she still receives R1.3 million per year.
Khusela Diko Also Lost Her Job With Government Communication and Information System (GCIS)
The COVID-19 PPE corruption allegation had done a lot of harm to the political career Khusela has dedicated her time and effort to building over the years. Aside from getting suspended from her job as the head of communication and spokesperson of the president, she also lost her position at the Government Communication and Information System (GCIS) as the acting deputy director-general for Content Processing and Dissemination.
According to Phumla Williams, the spokesperson of the SA Government, Khusela Diko was on a secondment attachment to the position of acting deputy director-general for content processing and dissemination, a position that was vacant, as such was never employed by the GCIS and immediately she went on special leave, the attachment fell away.
Social Media Users Are Not Taking Khusela Diko's Case Lightly
In February 2020, following the death of the ANC veteran, Rebbeca Kotane, who died at the age of 108, President Cyril Ramaphosa visited her family at North West. A picture of his visit was shared on Twitter with an unidentified lady standing behind the president as Khusela Diko would.
Social media users quickly concluded that the lady was Khusela Diko and that she was now back to work. Though the lady's face was not obvious in the picture, social media users claimed that it looked like Khusela, and they took up the matter, making her name become a Twitter trend. Indirectly responding to the allegations that she was now back to her former job, she shared a tweet that implied that people were obsessed with her.
Neither the government nor herself has come forth to deny or confirm the speculation, as all parties involved have remained silent about it. Despite all of these setbacks, Diko is making efforts to clean up her name, which has been dragged to the mud. She has appealed to the provincial disciplinary committee to suspend the disciplinary measures that have been taken against her.