Quinton Jones is currently married to Minnie Dlamini, but before they tied the knot he was romantically involved with actress, model, and media personality, Pearl Thusi.
In 2017 when Quinton Jones got married to Minnie Dlamini, not a small number of people were left heartbroken that Minnie, who is almost everyone's crush, was off the market. People felt just the same way when he was in a relationship with Pearl Thusi.
The relationship between Pearl and the producer was not so much popular as a result of the private life that Quinton has always worked too hard to maintain. However, it has only drawn fans into trying to catch a glimpse into his love life and all the women he has dated in the past.
Profile of Quinton Jones
Date of Birth: January 1, 1984
Place of birth: Cerritos, California
Career: Former college athlete and TV producer
Wife: Minnie Dlamini
Previous relationships: Pearl Thusi
The Relationship Between Quinton Jones and Pearl Thusi Was Private
It is no secret that the former American football player turned TV producer got into a relationship with model and actress Pearl Thusi, even before he started his relationship with his current wife.
Being a notoriously private individual, Jones has always ensured that he keeps his private life away from the public. It is because of this that his relationship with Pearl was mostly kept hidden from the public. Details as regards how they met, and when they started going out has remained a secret neither is ready to divulge.
The irony of the pair and their alleged relationship is that no one seems to have any serious information about their love story and also when it came to an end.
Minnie Dlamini Was Accused Of Stealing Jones From Pearl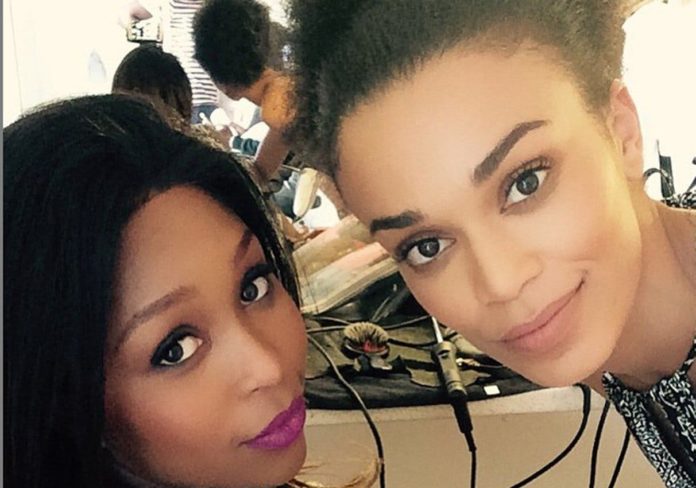 According to Dlamini, she and Jones were first friends before they started dating, and later got married. She was also a close friend to Pearl, and when Pearl and Jones were an item, Minnie was in another relationship with Kaizer Chiefs goalkeeper Itumeleng Khune.
Pearl and Jones later fell out of love while Minnie became the one the handsome producer chose to go with. Although the full picture of what really happened was never revealed, like most other things about the relationship, it was reported that according to sources close to the parties involved, Dlamini stole Jones from his former lover and her friend, Pearl. She was said to have snatched him from the former model, even though there was another man in her life.
The report was never confirmed by anyone involved in the events, but there was no visible bad blood between the two women. Pearl would later give her blessings and celebrate the news of their engagement when she commented Yaay to Minnie's Instagram announcement that she and Jones were engaged in 2016.
He is Not Known To Have Dated Other Women Apart From Pearl and Dlamini
Quinton Jones is a good looking and very successful man, who many women would have loved to date and probably get married to. But then, he is not publicly known to have been in many relationships before meeting Pearl or getting married to his current wife.
He may have gone out with a good number of women, but because he is a very private individual who continues to stay away from the limelight, there is no way of knowing.
In 2017, Dlamini revealed that when they first met 7 years before then, she and Quinton did not get into a relationship because both of them were in relationships with other people. But then, the name of the woman he was in a relationship with at the time was never revealed.
Quinton Jones Met His Wife Even Before He Started Dating Pearl
The rumor had sustained that Dlamini stole Quinton Jones from Pearl Thusi, but according to the South African actress and model, she had known the TV producer for many years before they started dating. She revealed that their paths first crossed as far back as 2010 when they first met while they were both working at Urban Brew Studios.
She revealed that Quinton was her senior in the establishment as she was only an assistant runner. That did not stop them from becoming close friends. She described him as the kind of friend she could rely on to always have her back and protect her.
In the years that followed, their relationship grew naturally, and they got to later become the best of friends. For all the years that followed, they only maintained their relationship as very close friends without dating because they were always dating others, and so there was no point in which both of them were single.
When the opportunity finally came, and they were both single, just after his relationship with Pearl, Jones asked Dlamini that they started dating, but she insisted that they just continued to be friends because it was going to be weird. He insisted that they gave it a shot so they remained there in an unofficial status for a year before he finally asked her properly to become his girlfriend, which she did.
Their relationship became a topic of conversation for many people, even though they kept it all on the low since Quinton Jones was not in the spotlight. He proposed to her privately before they later got married.
Pearl Thusi's Love Life Has Also Been Quite Busy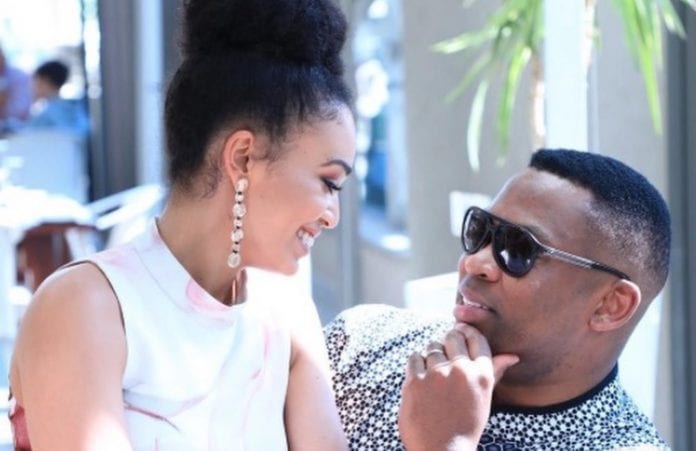 The love life of Quinton Jones is not so much clear, but that is not the same with Pearl, who has dated some important individuals in the South African entertainment scene. One of the earliest relationships she got into was with Walter Mokoena with whom she had a daughter, Thando Mokoena. The couple continues co-parenting their daughter, despite ending their relationship many years ago.
She is also rumored to have dated rapper Da Les but neither of them has come out to confirm the rumor. Congolese-Spanish basketball player Serge Ibaka is another person that was rumored to have dated the beautiful actress. Pearl Thusi came very close to walking down the aisle when she was engaged to her ex-lover, Robert Marawa, whom she dated for many years.
The relationship was mostly a tumultuous one on many levels. The couple was said to have fought many times only to work their ways back to each other. Their different families were also said not to be seeing eye to eye to finalize lobola negotiations so, in the end, it seemed as though it was only the wise thing to do when they called off the engagement and ended their relationship in 2017.