Pearl Thusi is reportedly in a relationship with Congolese-born NBA player, Serge Ibaka. Before him, she is was involved with other men, including Walter Mokoena, rapper Da Les, Quinton Jones, and Robert Marawa. She is also a mother of two adopted children, one of who is named Okuhlekonke.
Long before Pearl Thusi was able to land roles on the different American television series and movies she has appeared in, the actress was the toast of the town in her home country. This is largely thanks to her work as a model which brought her beauty to the limelight as some of her sexiest bikini photos graced the covers of various magazines. As one would expect, the South African subsequently became one of the most desired women in the country which inadvertently put her on the wish list of every South African man with a good pair of eyes.
As time went by and she became more successful in her career, Pearl Thusi dated a few high profile celebrities in her country and beyond. With stories about which celebrity is dating the other being among the most sought after information about celebrities, the public has been keen to know about all the people that have managed to win the heart of the actress and model.
Her First Notable Relationship was with Walter Mokoena
Pearl Thusi's relationship with sports news anchor and talk show host, Walter Mokoena, was her first high profile relationship. The pair began seeing each other when the model was just starting off her career in the late 2000s. According to her, the relationship was off and on for a while until Thusi found out she was pregnant with his child. She was in her first year at the university at the time.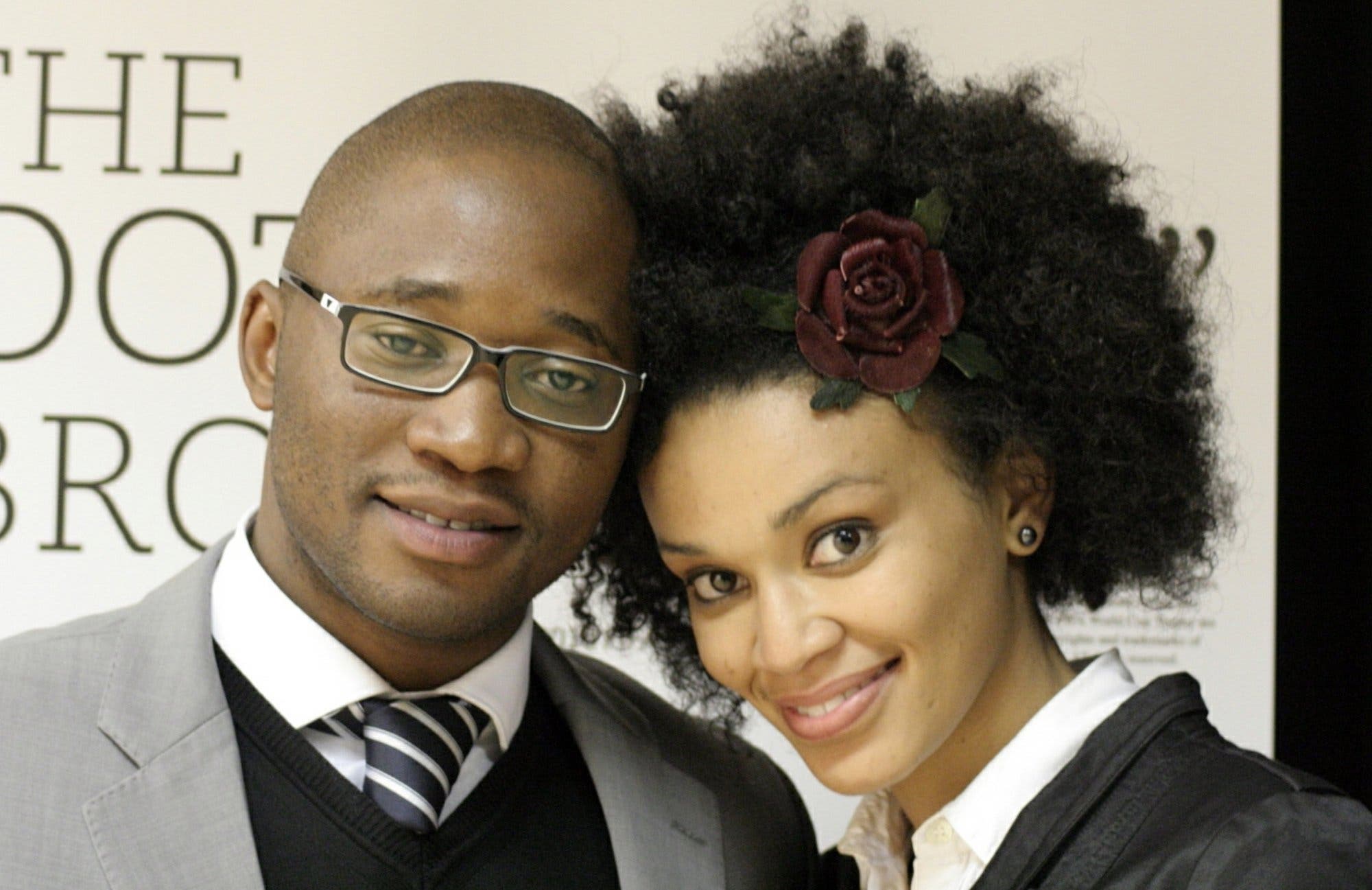 Mokoena and Thusi subsequently tried to work things out but things did not pan out as she had hoped. In an interview with TV and radio personality Anele Mdoda, the Quantico actress revealed that the relationship was full of tears and pain as she was pregnant and also had to handle schoolwork. "All I wanted to do was love him, serve him, and take care of this child while I was still trying to finish my first year in varsity."
After welcoming their beautiful daughter Thandolwethu Mokoena to the world in 2007, the pair parted ways but have been co-parenting their child ever since. They appear to be good at it as no other issues have been reported about them in the public space.
Her Brief Dalliance with Rapper Da Les
In the early 2010s, a time during which she was either appearing in or hosting TV shows like Zone 14, Real Goboza, Isidingo, and Tropika Island of Treasure, Pearl Thusi reportedly dated hip hop artist and producer, Da L.E.S, who was famous for being a part of the band Jozi.
With a public display of affection being the number one indicator that celebrities are dating, the actress and the rapper were rumored to have become an item in 2014 after they were spotted getting cozy with each other at the various events they attended side by side. When outrightly asked if they were dating, the two did their best to not answer such questions as they kept mum on the matter.
As a result of this, it is not exactly clear when the relationship started and when it ended as both parties quickly moved on to other people. Da Les has since dated other SA celebrities like Bonang Matheba, which according to rumors, added to the rift between Thusi and her.
Pearl Thusi Previously Dated Minnie Dlamini's Husband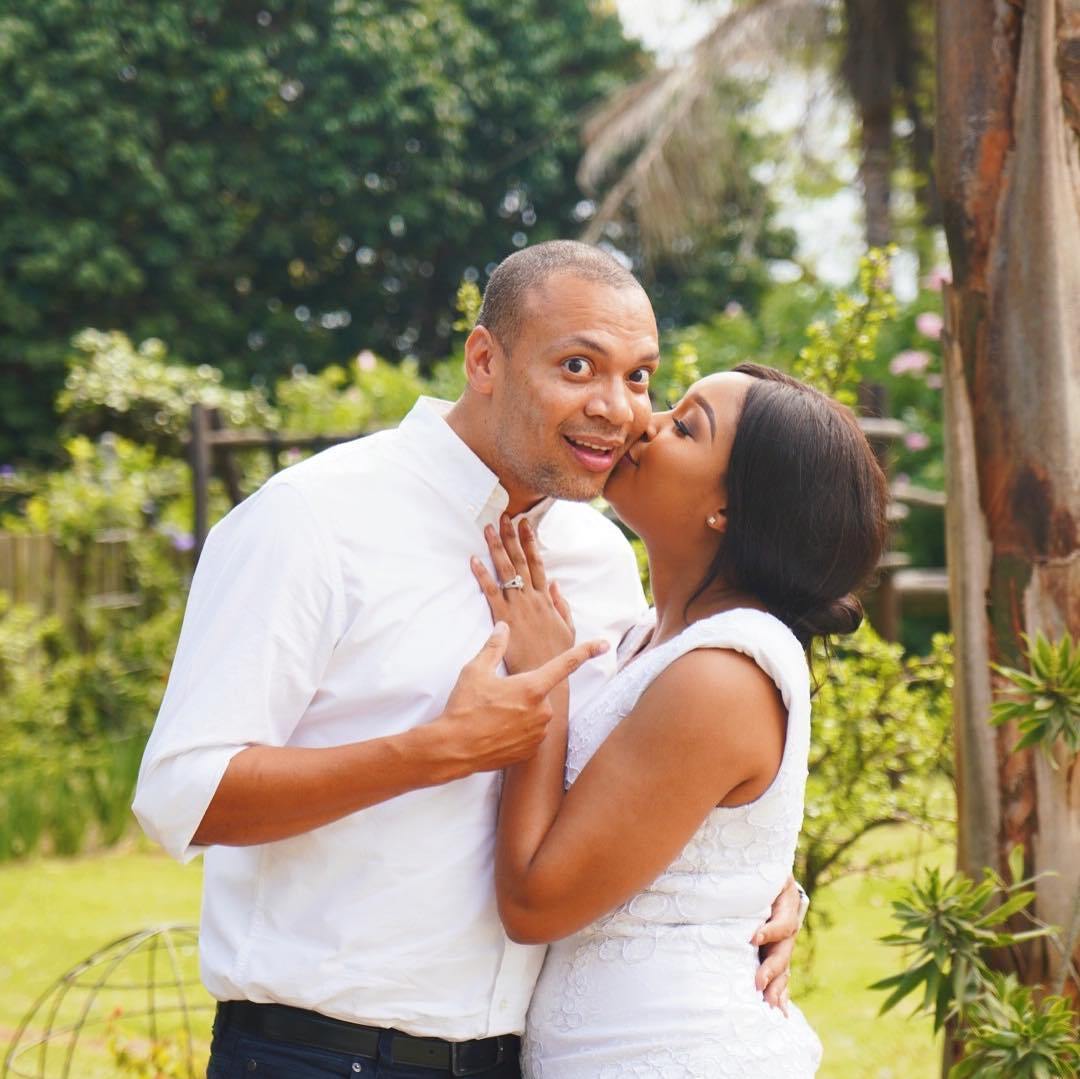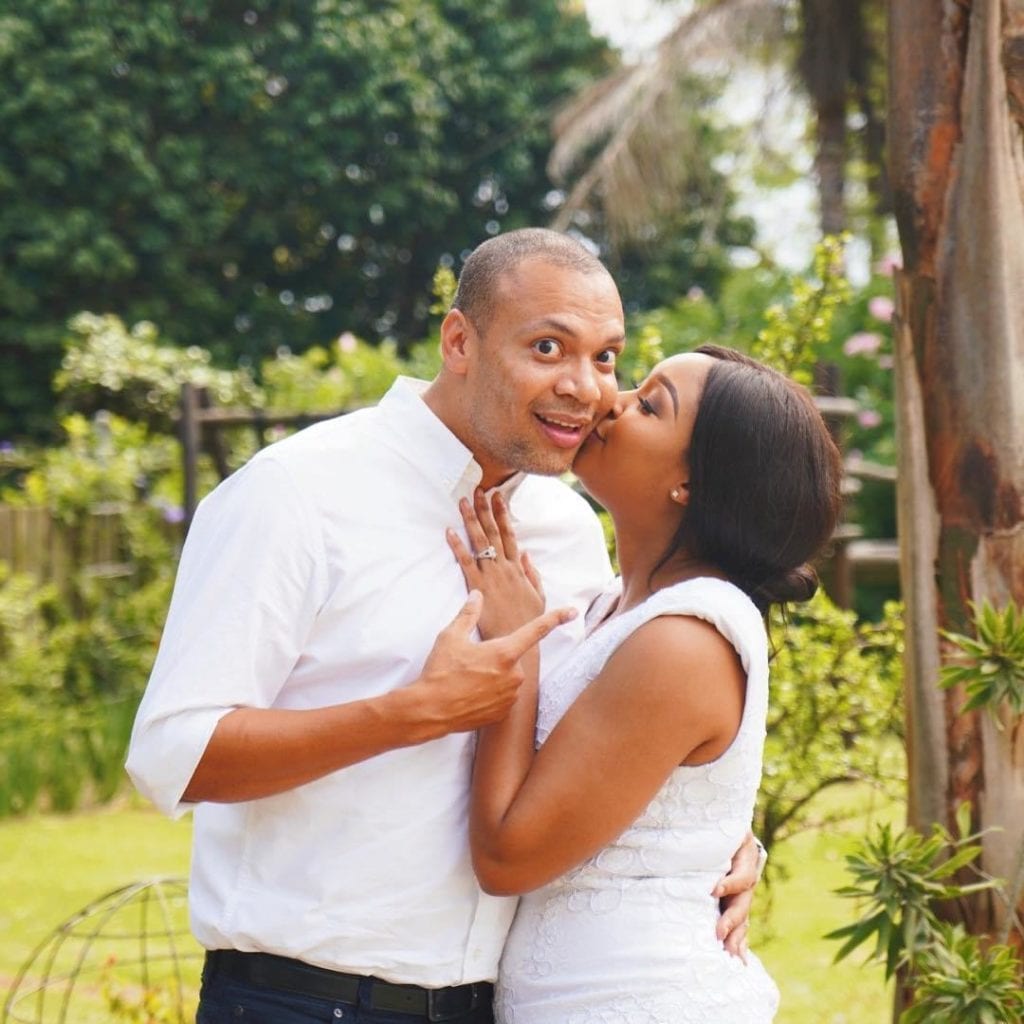 Long before South African on-air personality, actress, and model, Minnie Dlamini married her heartthrob, Quinton Jones, the former American football player dated Pearl Thusi. With Quinton and Pearl being notoriously private people, details of their relationship are not known to the public. Thusi further makes sure that she does not speak of it in public as she regards Minnie to be a good friend of hers.
In 2016, when Minnie announced her engagement to Quinton via an Instagram post, the actress was quick to leave a comment that read: "YAAAAASSSS", a clear indication that she approved of the couple and was happy for her friend.
Her Engagement to Robert Marawa
Pearl Thusi appears to have a weak spot for men in and around the sporting world as she began dating Supersports presenter, Robert Marawa, sometime in 2016. The pair made their first public appearance together at a Vodacom event in July of the year before the actress had to leave to New York in order to film Quantico.
At every chance she got, Pearl wrote on social media about how she missed her man as well as others that were close to her back home. This, however, did not stop reports from emerging that the two were constantly fighting. It was even said that the pair had broken up a couple of times but always managed to find their way back to each other. Thusi rubbished all these reports as she revealed through her pictures on social media that they had gotten engaged.
But by August 2017, things appeared to have ended between them as Marawa did something he had never done before; comment about his personal life on social media. In the Twitter post he sent out, he confirmed that he and Pearl Thusi were no longer in a relationship and that the engagement had been called off.
I confirm the rumour & speculation that our relationship with Miss Pearl Thusi ended a few months ago.We continue 2 be good friends though.

— robertmarawa (@robertmarawa) August 6, 2017
Read Also: A Look Into Bongani Zungu's Career and Relationship Timeline
The New Man in Her Life is NBA Player Serge Ibaka
As mentioned earlier, Pearl Thusi has a thing for men in the sporting world. This is evident again in her reported relationship with Congolese-born NBA player, Serge Ibaka. They reportedly first met when Ibaka visited South Africa in 2017 to play in the NBA Africa Game.
About a year later, rumors began going around that the two were an item after they both shared pictures from a trip to Barcelona. While they made sure not to tag or include each other in any of their pictures, it was clear that they were both at the same place at the same time. It did not help that a while later, the pair were seen in an Instagram Live story of actress Gabrielle Union who is married to retired NBA star, Dwayne Wade.
In December 2018, a Twitter user further confirmed to have seen the two together during the festive season as he shared a photo of him and Pearl Thusi after bumping into the actress at a restaurant with her man. A few hours later, Pearl shared photos of herself at an NBA game between the Toronto Raptors and Miami Heat.
It was awesome to bump into @PearlThusi and her boyfriend @sergeibaka on Christmas Day in South Beach! I am a big fan of Quantico! It was so nice of her to take a photo with me in the middle of her dinner! pic.twitter.com/eBi6W5ir5K

— Dani (@danerboi) December 26, 2018
Pearl Thusi Adopted a Second Child By Herself
In 2018, around the same time reports were going around of her relationship with Ibaka, Pearl Thusi revealed to the world that she had added a new member to her family via adoption. Not much else was revealed other than the fact that her name was Okuhlekonke. The actress further hinted that she was related to the little girl but did not share more details about their relationship. She has since said that she would leave the little girl to decide if she wants to tell it or keep it private.
"I'm a mother to four-and-a-half-year-old Okuhlekonke and I have to wait for her to grow up and decide how she wants this story to be told. In 15 years' time if she decides to tell you guys what happened and what's happening, then that's her choice to make."