Kefilwe Mabote is 34 years old, as she was born on April 10, 1989. She and Edwin Sodi are long term partners and not husband and wife as most people believe.
When it comes to beauty, fashion, and lifestyle in South Africa, no one is more influential than Kefilwe Mabote. Whether she is seen promoting her brand or campaigning for other companies, she never disappoints. Mabote is not just one of your regular fashion influencers, she has worked with elites brands, traveled to places, and influenced searches on several occasions.
Kefilwe is best known as a lifestyle and fashion influencer, but she also has other side hustles. She is a successful businesswoman, a creative content creator, and a model par excellence. Mabote also boasts an overwhelming number of loyal fans across several social media platforms. They mainly visit her timeline to catch up with the latest styles and other amazing things.
Summary of Kefilwe Mabote's Biography
Full name: Kefilwe Mabote
Gender: Female
Date of birth: April 10, 1989
Place of Birth: Soweto, South Africa
Kefilwe Mabote's Age: 34 Years Old
Ethnicity: African
Nationality: South African
Zodiac Sign: Aries
Sexual Orientation: Straight
Kefilwe Mabote's Children: 2
Kefilwe Mabote's Parents: Dorathy
Education: University Of South Africa, National School of Arts
Occupation: Fashion Blogger, Digital Media Influencer, Image Consultant, Author
Famous for: Being one of South Africa's most popular and trustworthy fashion influencers
Kefilwe Mabote's Instagram: kefilwe_mabote
Twitter: @kefilwe__mabote
Kefilwe Mabote Is 34 Years Old
Kefilwe Mabote is way younger than most people think. She equally looks and acts maturely than most of her contemporaries, which is one of the reasons she is hotly sought-after by agencies and individuals for business deals.
Mabote is currently 34 years old. She was born on April 10, 1989, in Soweto, Gauteng province, South Africa. She was raised by a single mother (Dorathy) and later by her grandmother in her hometown. The influencer faced many challenges, including bullying as a young girl, but she was able to overcome her ups and downs through sheer determination and hard work.
Kefilwe, popularly known as Kefiboo, graduated from the National School of Arts, where she majored in Arts. Some sources also have it that she also attended the University of South Africa, where she studied Bcom in Accounting Services. Further details about her family background, childhood, and life before are not readily available.
She Found Fame At A Very Young Age
It is not known exactly when Kefilwe Mabote became a sensational stylist and heavyweight influencer. However, we do know that she is one of the pioneers in the fashion and lifestyle blogging industry. She began her career at a time when most of her contemporaries have not joined the business. Today, she is very successful and has continued to grow her brand over years.
Mabote is one of the most reliable sources for people searching for information on everything fashion, lifestyle, beauty, and content creation. She has worked with prominent beauty, fashion, automobile, and travel companies, including but not limited to Christian Louboutin, Gucci, Mercedes-Benz, Dolce & Gabbana, La Mer, etc.
This successful South African fashion enthusiast is an inspiration to most budding stylists in the country. A lot of them look up to the socialite on matters that revolve around style, fashion, and it's been rewarding. Mabote herself is a big fan of the South African celebrity actress Nomzamo Mbatha. She admitted that she draws inspiration from the KwaMashu-born human rights activist, entrepreneur, and TV personality.
What Is Kefilwe Mabote's Relationship With Edwin Sodi?
Kefilwe Mabote is very close to South African multi-millionaire businessman and director of Blackhead Consultant, Edwin Sodi. It is not known exactly how and when they got connected or how long they've been seeing each other, but we can establish that they became friends after Sodi broke up with DJ Sbu's ex-fiancee, Disebo Makatsa.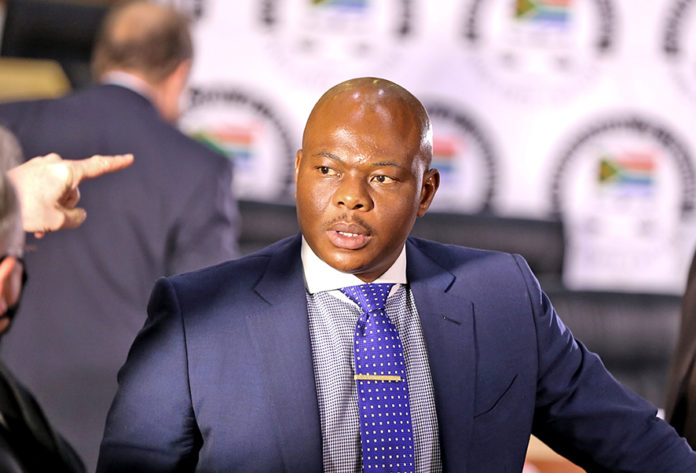 Kefilwe and her man have been enjoying a low-profile relationship since they found love in each other's arms. They hardly make it to public gatherings as a couple, but some sources claim that they've traveled to places like Dubai on vacations and other trips.
Mabote and Edwin are long term partners and not husband and wife as commonly believed. No report or document is proving that the two are legally married. Neither the socialite nor her businessman boyfriend has also commented about their relationship or confirmed their marriage.
Her Relationship With Edwin Sodi Remained Under The Radar Until His Arrest
Kefilwe Mabote and Edwin Sodi did their best to keep their relationship away from the media and the public. But the unexpected happened, and Mabote was forced to set records straight about her affair with the businessman.
Till now, no one knows why Kefilwe couldn't let the world into her love life. While many people believed she had someone in her life, it was not known to the public that the man behind her happiness is none other than Sodi, an accomplished entrepreneur and a friend to most politicians in South Africa.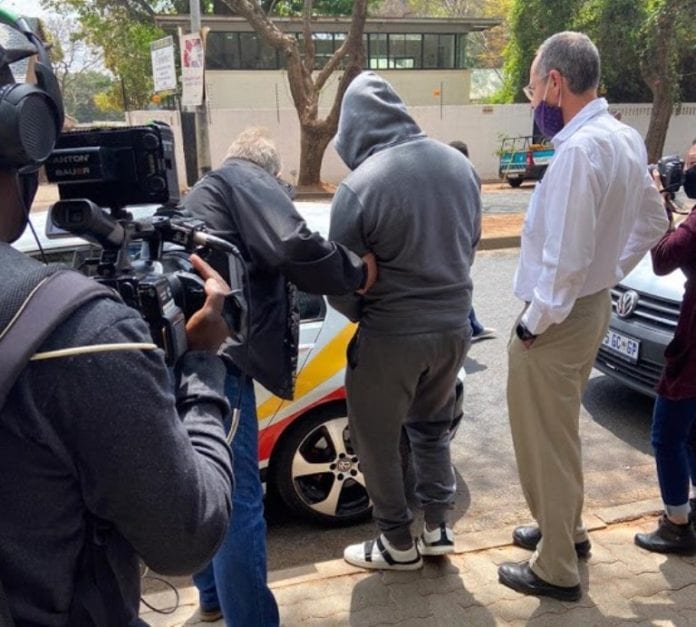 The fashion influencer kept the identity of her man all to herself until sometime in September 2020 when The Asset Forfeiture Unit (AFU) arrested Sodi for illegally benefitting from an asbestos tender worth around R255 million.
He was reportedly awarded the tender alongside the late Ignatius Mpambani before it was flagged by the Auditor General due to irregularities. A total of 25 luxury cars belonging to the businessman has so far been seized, and he is likely to lose more of his assets if he is found on the wrong side of the law.
Kefilwe took to her social media accounts to clear her name after the arrest after some publications claimed she was his business partner. Her statement was triggered by some comments on her page, claiming that she had been benefitting from corrupt money and that things will now be tough for her following her partner's arrest.
The Socialite Is A Mother Of Two
This is the aspect of Kefilwe's personal life that she has kept under the wraps for many years too. She is actually a mother of two, however, the biological father (s) of her children is yet to be disclosed. Mabote hardly shows off her kids to her fans; she is very protective of them and we totally understand why.
When I look into my kids eyes, I know the purest love I can find on this earth. Life is more than the Instagram /… https://t.co/Tz37IFgZzr

— Kefilwe Mabote (@kefilwe__mabote) November 16, 2015
Detailed information about her kids, their age, and the circumstances surrounding their birth are yet to be established.
A Look At The Influencer's Wealth And How She Spends It
Kefilwe Mabote is unarguably one of the richest celebrities in South Africa. She has made both fame and fortune from her hustles, and she is very proud of the height she has attained so far in life. As mentioned earlier, she is a celebrity fashion and lifestyle blogger, model, and businesswoman popularly known for her editorial level content and fashion style.
The multi-award-winning digital media influencer is also the author of the book, Kefilwe M- Influencer De Luxe. The book is her autobiography revealing how to build a formidable digital media brand profile for people who wish to grow their professional career and mindset.
She also makes extra cash by promoting both high-profile local and international brands, including but not limited to Rolls Royce, Witchery Fashion, fashioner designer Diane Paris, designer Jean Paul Gaultier, food and beverage company, Lays South Africa and Nescafe.
The super glamorous fashion stylist spends her money on several valuables, including high-end wears, fancy cars, travels, and acquiring other assets. She also makes some savings and then invests part of her money in productive businesses.