Edwin Sodi is a South African businessman and entrepreneur with a net worth of over R200 million.
The founder and Chief Executive Officer of Blackhead Consulting is one of the most influential businessmen in his country who has managed to build an empire over the course of his career. While he has been known to utilize government contracts to advance his personal empire, his other business endeavors clearly indicate his abilities.
A Number of Businesses Contribute a Large Percentage of Edwin Sodi's Net Worth
With a net worth of over R200 million, Edwin Sodi is definitely not a lazy man. He has gone out of his way to own a number of different businesses which enable him to easily afford the flashy lifestyle he is widely renowned for. The serial businessman is primarily known as the CEO of Blackhead Consulting Ltd. The company is a consulting firm that focuses on providing professional advice in business and project management.
Blackhead, which was established in 2004, is also the company to which most of his government tenders are awarded and this provides the bulk of his earnings. Apart from his position as CEO, Sodi also sits on the director's boards of over forty private companies whose specialties range from construction and properties to office supplies. Edwin Sodi is also believed to be the owner of a farm located in Ruimsig, Pretoria, estimated to be worth R6 million. The farm deals in the production of agricultural raw materials and livestock.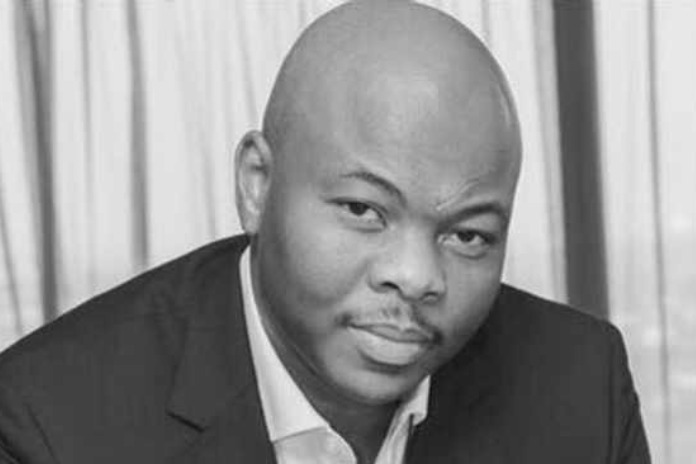 His second company is a mortgage company called Base Property Holdings Limited which has a value of over R40.5 million in mortgage bonds. This company holds the title deeds of about 10 companies in Johannesburg alone. When you imagine the revenue each of his businesses generates on a monthly or even yearly basis, it shouldn't be too difficult to see why he is so influential.
His sphere of influence extends even to the political world. Sodi is one of the biggest sponsors of the ruling political party in the country, the African National Congress (ANC). His generous donations have impressed those with political power enough to ensure that he never lacks those juicy government contracts.
Edwin Sodi's Luxurious Properties Will Leave You in Awe
His earnings and massive net worth have allowed Edwin Sodi to buy some of the most expensive properties you can think of. The millionaire has a penchant for acquiring fast cars and buying large sprawling property all located in different parts of the country. Some of his landed properties are listed as follows:
In 2014, he purchased a property in Bryanston for about R40 million. The property is a 3500-square meter mansion with 7 bedrooms, a cocktail bar, a twelve-seater in-house cinema, a wine cellar, a gourmet kitchen, a swimming pool building, and a garage big enough to hold seven cars. In 2020, he put the property up for sale with an asking price of R85 million, which would earn him a profit of almost 50%. One thing about Sodi is that he knows how to make a good business deal.
He owns a building in the suburbs of Aanwins, Johannesburg. The property is valued at R1 million.
His company, Blackhead, has two branches located in Aanwins and Fourways Gardens both in Johannesburg. Both properties are valued at R1.2 million each.
Some Of Edwin Sodi's Cars
1. Porsche Cayenne S Coupe (black) – R1.9 million
It has a 4.0 V6 Engine
It has an automatic transmission type
A fuel tank capacity of 90 liters
A 598- liter boot space
A 4-seater vehicle
Maximum power of 542.4 @5750 – 6000 rpm
It has an Anti Lock Braking System, power steering, driver and passenger airbags, and air conditioning.
2. Mercedes Benz C3 AMG 2002 model – R1 million
0-liter turbocharged four-cylinder
It has a 285-horsepower engine
Possesses a Max Torque of 273 pound-feet
9-Speed Automatic Transmission type
4-Seater
Also possesses automatic emergency braking, driver drowsiness monitoring, Blind spot monitoring, and a rearview camera.
3. Rolls Royce Ghost Family Dawn, 2017 model (white) – R5.3 million
A displacement of 5598 cc
Max Power of 563bhp @5250-6000 rpm
Seating capacity of 4
A convertible body type
A V Type Petrol engine
Max Torque of 820Nm
Also possesses power steering, power windows, ABS system, Alloy wheels, Fog lights, and both driver and passenger airbags.
4. 2017 Bentley Continental Super Sports Convertible (blue) – R2.8 million
Max Power of 700bhp @5900 rpm
Seating capacity of 4
Twin Turbo Premium Engine
8-Speed Automatic transmission
24-liter Fuel tank capacity
Max Torque of 750 @2000 rpm
Also possesses Dual stainless windows, Premium shock absorbers, Front and Rear antiroll bars, ABS system, Fog lights, LED brake lights, laminated glass, and Door auto-latch.
5. Ferrari Four F151 – R3 million
Max Power of 650 hp @8000 rpm
A V12 Engine
Max Torque 683 Nm@6000 rpm
Displacement of 6262 cc
7-Speed Dual Clutch Transmission
450-liter boot capacity
Also possesses premium air conditioning, a GPS navigation system, driver and passenger airbags, and an ABS system.
Apart from the cars listed above, Edwin Sodi is known to own over 35 luxurious automobiles. Some belong to his company and are used for official purposes while some others take up space at his palatial residence.
Edwin Sodi Faces Fraud, Corruption, and Money Laundering Charges
The flamboyant lifestyle of the business mogul, coupled with his unusual dealings with the ANC political party has raised a lot of questions about how clean the sources of his wealth are. These whispers have been making the media rounds for years until 2020 when things seemed to finally come to a head. Towards the end of the year, Edwin was embroiled in a financial scandal that could very well alter the public perception of him for a very long time.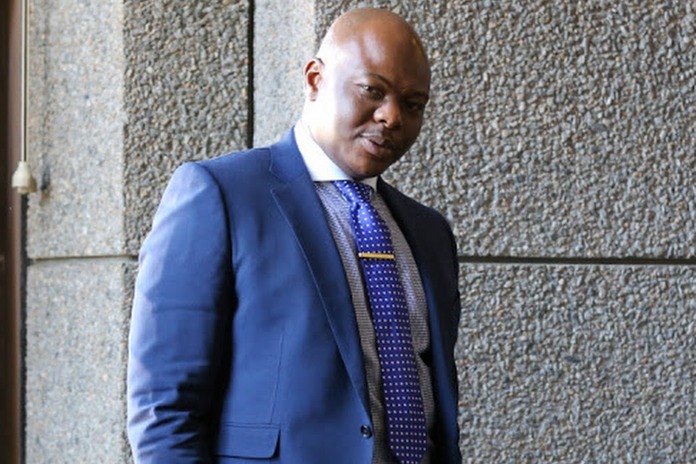 Sodi was arrested on the 30th of September, 2020 and after concluding his court hearing on the asbestos audit deal, he, alongside six other people, was charged with multiple counts of fraud, embezzlement, money laundering, and corruption. The names of some of the people indicted alongside Edwin Sodi are:
Nthimotse Mokhesi (former HOD, Settlement Department)
Matawana Mokhesi (Former Managing Mayor, Human Settlements)
Kgotso Abel Manyike
Sello Joseph
Thabene Wiseman Zulu
Their bails were placed between R50,000 to R500,000.
Edwin Sodi found himself in the middle of allegations concerning the controversial R255 million asbestos audit tender scandals issued by the Free State's Department of Human Settlements in 2014. The initial contract was meant to facilitate the building of 36,000 low-cost buildings. The contract was illegally awarded to Sodi who was allegedly paid over R230 million out of the R255 million.
It was said that the contracts were meant to have been awarded on the basis of merit, but Sodi colluded with officials of the Settlement Department and the contract was awarded to Blackhead Consulting. Blackhead then sublet the contract to Mastertrade at R44 million who in turn sublet the contract to Ori Group for R21 million. The result was that the contract was never executed and the hammer fell squarely on Edwin.
Luxurious Properties of the Billionaire to be Confiscated by the State
In order to recover the state's debt, the Assets Forfeiture Unit ordered Edwin's assets to be seized to the tune of R300 million. His confiscated properties include:
A 2017 white Rolls Royce Ghost Family Dawn worth R5.3 million
A 2019 black Porsche Cayenne S Coupe valued at R2 million
A 2017 white Bentley Continental GT Coupe with a value estimated between R3 million and R5 million
A 2002 Mercedes Benz C32 AMG worth R100,000
A red 2017 Ferrari Four worth R3 million
Silver 2004 Toyota Tazz valued at R55,000
A white Volkswagen VW250 Polo 2011 worth R75,000
A white Chevrolet Utility 2013 worth R70,000
Three silver black and white 2014 Volkswagen Polo Vivos worth R67,000 each
Grey 2013 Porsche worth R650,000
A white 2017 Hino 500 Chassis Cab worth R350,000
Two white Nissan NP200 2012 worth R65,000 each
A silver 2014 Hyundai I20 with a value of R63,000
3 white Ford Rangers 2016 worth R129,000 each
3 grey and 1 silver Ford Ranger 2016 worth R300,000 each
A grey 2016 Ford Fiesta worth R160,000
A white Continental Bentley GT Coupe worth R2.8 million
An R85 million house in Johannesburg
In spite of the overwhelming evidence against him, Edwin Sodi manages to show up for all his court hearings and has consistently pled innocent to all the charges that have been brought up against him.