Vodacom has come a long way in the telecommunication business in South Africa and beyond. The company has thousands of customers who patronize their products and services for obvious reasons – they are the largest network provider in South Africa with an outstanding record to show for their initiatives.
There are several ways you can easily connect to their services. Whether you want to transfer data, share airtime, or even carry out other essential services on the network, all the procedures involved are easy and simple to follow.
How To Transfer Data From One Vodacom Line To Another
Data transfer is one of the services Vodacom customers enjoy on the company's product and services platform. People usually do utilize this option when they have surplus data and feel like sharing or when they want to make their friends and family happy. Data transfer on Vodacom is one service that takes little or no time to process if the customer follows all the rules stated.
Procedure 1:
Dial *135#
Select buy bundles and services.
Select data bundles.
Select for another number.
Input the receiver's Vodacom number.
Select the data bundle to transfer.
Select the amount of data you wish to transfer to your recipient.
Confirm your selection.
Procedure 2:
This method allows you to buy bundles online using your airtime. Alternatively, you can also have it charged to your monthly bill.
Data Transfer On Vodacom Is Free
Vodacom allows its customers to transfer data to people on the same network for free and you can move up to 50MB and a maximum of 1GB. 1GB costs R149 on Vodacom.
How Much Data Can I Transfer At A Time?
With Vodacom, it is absolutely free to transfer data bundles. However, there are limits as to who can transfer data and when they can do so. If you are a Master Account Holder, you are allowed to transfer a data bundle, and bundles that are valid for less than one day can be transferred immediately.
Also, you can only transfer bundles worth up to 80% of your airtime balance as a Prepaid or Top Up customer.
Note The Following:
Data transfer is applicable to Prepaid, Hybrid, and Post-paid subscribers.
All Vodacom data bundles will be available for transfer free of charge.
You may not transfer all free data bundles.
Data bundles can only be transferred on a set number of days before the expiry date.
Transfer of data bundles will be applicable to all once-off & recurring data bundles.
Only a Master Account Holder can transfer a data bundle.
Also, note that: Transfer of Data bundles will be applicable within these payment types:
Customers on mobile broadband data plans can only share data with customers on the same package.
NXT LVL Hybrid customers can only share data with NXT LVL Hybrid customers.
Prepaid customers can only transfer data to prepaid customers.
NXT LVL prepaid customers can only share data with NXT LVL prepaid customers
Post-paid customers can only transfer data to post-paid and Hybrid customers.
Mobile Broadband data price Hybrid customers can only share data with Mobile Broadband data price Hybrid and Mobile Broadband data price post-paid customers
Customers on NXT LVL price plans can only share data with customers on NXT LVL price plans.
Hybrid customers can only transfer data to Hybrid and Post-paid customers.
Transferring Airtime From One Vodacom Number To Another
Vodacom customers are allowed to share airtime with other Vodacom Prepaid or Top Up / uChoose customers via several ways. However, they are not allowed to transfer cents. As stipulated by the telecommunication company, the minimum transfer value for customers is R2 while the maximum is a total of R2000. If you are a contract user, the price of the airtime transfer will be charged to your account and if you are not, it will
be deducted from your airtime.
For a hitch-free transaction, you need to have a sufficient amount or more in your airtime balance, depending on what you wish to transfer.
Method 1: Via My Vodacom App
Using the Vodacom app is very easy and convenient. All you need to do is have an internet-friendly device and a working network. How to navigate:
Launch the app on your phone.
Log in using your username and password.
Once you gain access to the Vodacom app, select airtime transfer.
Type in the phone number of the receiver you want to transfer the airtime to.
Input the amount you want to transfer.
Check the details to ensure they are correct and then go ahead to complete the transaction.
You will be notified if the process is successful.
Method 2: Via A USSD Code
This method is mostly used by people who do not have a smartphone, data, or internet-friendly device. Like the first method, its prompts are simple and easy to follow. All you have to do is have the recipient's number ready before you start the process. To begin:
Open your phone's dialer and enter *135#.
A series of commands will pop up, simply choose the option that reads 'advance & transfers.'
The next step is to enter the number you want to make the transfer to.
You will receive a message shortly afterward notifying you that your transfer was successful.
Requirements For Transfer Of Airtime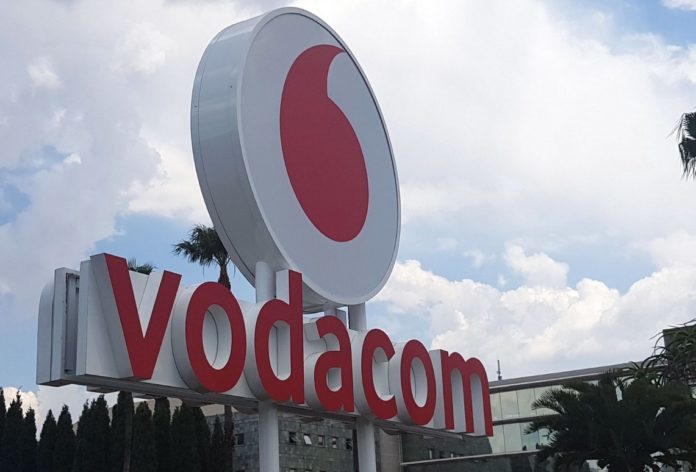 You must be a Vodacom user.
You must have a working device that is compatible with any of the methods you wish to use.
You must have sufficient airtime.
You must have other details handy, including the recipient's number.
Can I Transfer Vodacom Airtime Advance?
First off, let's throw more light on Vodacom airtime advance. People utilize the Vodacom airtime advance service when they run out of airtime and receive R20, R10, or R5 airtime or even get data advances from Vodacom when they need it and then pay the next time they recharge their account.
Vodacom customers can transfer airtime from their airtime advance and also use it for transactions such as SMS, data, and voice. Airtime advance is seen as a normal recharge in the customer's account and no recharge benefits/incentives such as Talking Points or Extra Airtime is allocated for an airtime advance.
Is It Possible To Transfer Data From Vodacom to Other Networks?
The standard for data transfer is that the exchange can only be done between customers who make use of the same network. However, Vodacom customers – Contract, Prepaid, and Top-up – can make use of the bundle service to transfer to other people using other service providers. This service is at no cost. Information on how to carry out these procedures is currently unavailable.