MTN USSD codes are among the best innovations the giant telecommunication company has come up with in recent years. Their USSD service platform allows users to directly interact from a cellphone on a menu. Interestingly, you don't need to have an internet connection to make use of these USSD codes as it is text-driven.
Unfortunately, most MTN users are not aware of the existence of some of these MTN USSD codes while others find it difficult to make use of them. With these codes, you can do a lot of transactions from your comfort zone, just you and your phone. In fact, you may find yourself not visiting those MTN offices, banking halls or ATM spots like before if you eventually master most (if not all) of the MTN USSD codes made available for clients.
Active MTN USSD Codes For South African Users
1. *120*151# – MTN MoMo USSD Code
MTN MoMo simply stands for MTN mobile money. It is a financial service that was launched by the giant telecommunication network in the month of January 2020 in South Africa. The main reason the MTN Momo service was launched is to reach out to South Africans who don't have bank accounts and also make transactions easier and more convenient for them.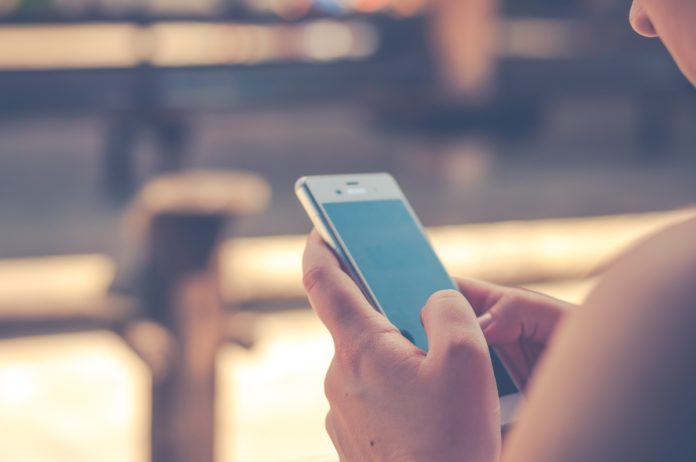 Interestingly, you do not need to have an active bank account before you use the MTN Momo service. The company simply creates a mobile wallet through which you can make transactions such as payments, withdrawals, money transfers, airtime recharge, and more.
MTN Momo clients are allowed to carry out several transactions with the service, including purchasing prepaid services such as electricity, SMS, and data bundles; transferring money to any working phone number and even cashing in and out through Momo agents or nearest MTN stores.
How To Use The USSD Code
You will start with the registration process. This can be done at the nearest MTN store, through the mobile app, at the nearest Momo agent outlet, or via the USSD code. To use the USSD code, follow the instructions below.
Simply dial *120*151# from your phone to register. You need to have your proof of residence and valid ID handy.
Provide the required information and documents.
Once the registration is successful, you will be notified.
You can now go ahead to make any transaction of your choice on the MTN Momo service.
Note the following:
As an active MTN subscriber, you automatically have the service on your mobile line.
You must be an MTN subscriber to make use of the MTN Momo USSD.
You can open a Momo account if you are 18 and above. All you need to get started is a valid South African identity card.
If you are not an MTN user, you are only allowed to utilize the Momo service via the Momo app. Simply download it and you are good to go.
2. *121# – MTN Please Call Me
The Call Me Back message is a free Value Added Service (VAS) that is created by MTN to assist their customers who have no airtime or any means of reaching other subscribers. Once the subscriber dials the USSD code alongside the number of the person he wants to reach out to, MTN will automatically forward a message to the person, notifying him that someone asked him to call.
The Please Call Me service has been helpful and effective since it was launched by MTN. It avails MTN users the opportunity to reach out to other customers without airtime on their phones.
How It Works
Dial *121* and enter the number of the person you want to send the 'Please Call Me' to
Beside the number, put the hash (#) sign
Press Send on your phone. For instance *121*083 654 2111#
You will be notified if the transaction is successful or not.
3. *141*9# – MTN Loyal Points
The MTN loyal points program is an initiative designed by the company to reward its loyal customers for every R1 they spend on the MTN cell phone. Every R1 a pre-paid or pay-as-go subscriber spends is equivalent to one point. In fact, those under contract are not also exempted from the reward.
Points are simply earned when you make calls, surf the internet, send short messages, and even when your phone is connected to the network by default. Once you spend R1, your points will be automatically loaded to your phone. Through this method, you can easily calculate how many points you have earned.
Did we mention that the points are redeemable?. Yes, they are.
How It Works
Just register using *141*9*your valid ID number#.
Press Send or OK on your phone
You will be notified if the transaction is successful or not.
4. *136*3# – MTN Data Transfer
The MTN data transfer service is called Data Share. The value-added service allows subscribers to share part of their data with other MTN subscribers from their existing data balance. Data bundles that can be shared include once-off data bundles, and monthly data bundles.
Get involved in celebrating MTN's 25th birthday with MTN Cake Crush and over R100 Million in daily and weekly rewards! 🎂 Download the new MTN app to get that 'spoiled' feeling. https://t.co/n7ZuHMYCPJ. T&C apply #wegotu25 pic.twitter.com/ZEdkuRbtgW

— MTNza (@MTNza) October 22, 2019
The data transfer service is easy to carry out and its instructions are simple too. To share data with your friends or loved ones, simply follow the instructions below.
How It Works:
Ensure that you have enough data before commencing the transaction.
Activate the MTN data sharing service by dialing *136*5#.
Select 'Managing Data Bundles' to receive a four-digit security code.
Go ahead to change the pin or enter 0000 when asked for a password.
Once the data share has been activated, you can add the recipient's number and the amount of data you want to share.
Go through the details and approve it.
You will be notified once it is successful.
5. *123*888# – To Check Your MTN Number
If you mistakenly forget your MTN number or lost your SIM pack and don't have your number handy, there are various ways you can retrieve it without going to the nearest MTN store. You can use the MTN mobile app, call the customer care service, or use their USSD service.
How It Works
Dial *123*888# on your phone.
You will receive a message shortly containing your MTN number.
6. *141* – MTN Recharge Code
This service allows customers to top up their credit account using the code above. To achieve this, simply dial *141* followed by the voucher number, then an *, followed by the phone number, then a #. Go ahead to press OK on your phone to complete the transaction. Once the process is successful, MTN will send you a message telling you that you have successfully topped up your account.
7. *123*12# – MTN Internet Settings
If you want to obtain your MTN internet settings, you can do so by simply dialing the code  *123*12# on your phone. The settings will be forwarded to you immediately by MTN.
8. *136*2# – MTN Xtra Time
With this service, you can get airtime instantly and only pay for it when you recharge next. MTN can loan you up to R50 airtime in advance, depending on how long you've been a customer and how often you top up.
How It Works
Dial *136*2#
Select 'Xtra Time'
Then follow the prompts
9. *136*10# – MTN Eazi Recharge
This service is used by subscribers who wish to get bundles using their Cheque, Nedbank, Absa, Standard Bank, or Postbank debit, or credit card. Simply follow the prompts to buy and activate the bundle you're looking for. Just dial *136*10# and follow the prompt
10. *136*6# – To Convert MTN Xtra Time Airtime Into Data
This service allows you to convert your MTN Xtra Time into data for browsing. If you have enough airtime but no data and wish to surf the internet, this service is designed for you.
Simply dial *136*6# on your phone and follow the prompts.
11. *200# – MTN Directory Enquiries
To have access to any number in the MTN directory, simply dial *200#.
12. *136*0# – MTN Master Menu
If you want to make use of the whole MTN menu (ie. all of their services), you can do so using the *136*0# USSD code. The service is absolutely free.
13. *136*4# – MTN Price Plan Migration
MTN offers its clients a variety of Price Plans or Tariffs. To compare and choose the one that is suitable for your needs, dial *136*4#. It's free.
14.  *136*5# – MTN Subscription Management
You can access and manage your bundles and subscriptions at a time with this service. Just dial *136*5# on your cellphone.
15. **61* – To Divert Calls
If you are busy or don't want to take someone's call, you can simply divert your calls. Dial **61*the person's number#. This service, is, however, not free.