Telkom is a major telecommunication company located in South Africa. The organization was founded in the year 1991 and currently runs businesses in more than 32 countries in Africa, including Tanzania, Namibia, Ghana, Kenya, and Nigeria. Telkom customer care is one of the departments of the telecommunication company that relates more often with clients. They provide a whole lot of services ranging from voice to data, broadband, and even internet services.
Ways To Contact Telkom Customer Care
There are various ways you can reach out to the company's customer care service. All the channels are very effective and fast as well. So, it's up to you to go for the most suitable option.
1. Calling Telkom Directly Via Specific Departments
If you want to speak with a customer service agent, then the number to call is 10120. Once you dial this particular number, it will automatically link you up with a Telkom customer care agent who will in turn help you sort out any issue or challenge. Most times, you may need to wait for a few minutes, but be rest assured that the department will competently handle any of your queries.
Whether you are using a mobile or Telkom landline, any call you make to Telkom customer care is absolutely free. Telkom customer service agents may need to verify your identity before helping you. So, you would need to have some of your personal information handy.
Some Important Numbers To Note
The Telkom App has everything you need to manage your Telkom Account in the comfort of your home! Visit your app store to download today pic.twitter.com/YP6CbUp62E

— @TelkomZA (@TelkomZA) March 17, 2021
This particular number is carved out to help clients who wish to take part in mobile device or data plan services. If you have questions about your data plan or mobile phone, just dial this number and you will be linked to someone in the Telkom mobile department. Ensure that your personal information is readily available as you would be asked for some details before they answer your questions.
If you want to talk to a Telkom customer service representative that specializes in sales, then use the number above to reach out to them. With this number, you can conveniently discuss issues like purchasing a phone, data plan, or equipment.
The agent is also expected to walk you through service rates, data plans, and phone options. The sales session of the Telkom customer care department also helps clients to make purchases over the phone or guide them on how to do it online.
Other numbers to take note of include:
10210 or 0800 11 5357 – for services
10217  for business customers
+27 12 678 5580 – for complaints
0800 124 000 – for fraud reports.
081180 – Free from your Telkom Mobile phone
2. Online Chatting
To chat with a Telkom customer care representative online, you must have an internet-friendly device. It can be your phone or computer. To navigate, follow the instructions below:
Go to the official Telkom website.
Click the help button.
In an internet browser, go to https://secure.telkom.co.za/
At the top of the page, click the help button to open a menu with several options.
Click "talk to us" at the top of the menu to be transferred to the customer service online chat form.
Fill in the customer support information and press "start chat." You will need to input your phone number, your first and last name, and service area in the online form. You will also select whether your inquiry pertains to their mobile or fixed-line services.
When you're through, click the CAPTCHA to prove that you're a real person.
Then click the "start chat" button.
Kindly hold on for a response and talk to the customer service agent.
Note the following:
You have to have a valid South African telephone number before you would be allowed to access the Telkom customer care chat window.
You may need to wait a few minutes for a customer service agent to get to your inquiry after you've started the chat.
The Telkom online chat option is only available from 8-1 p.m on Saturday and 8-5 p.m South African Standard Time (SAST) during weekdays.
3. Social Media Platforms
Telkom customer service department can be reached through Facebook, Twitter, and even a web forum. With a working device and internet, you can be linked to their representatives on different social media platforms.
Facebook
For Facebook, you need to start by posting a message on the Telkom Facebook page to get their attention. The company is active on its Facebook page and will respond if you send them a message directly or comment on one of their posts. You can be asked to send your phone number or they can message you back.
Start by visiting Telkom's Facebook page.
Twitter
You can send a message to Telkom directly on Twitter to start a dialogue. Their handle is @TelkomZA. Once you do that, they will respond to your comments and direct messages and also sort out any customer complaints or concerns privately.
If you don't know how to send them a message on Twitter:
Click the message tab at the top of your menu bar.
Type TelkomZA into the recipient column
Enter your question or state your complaint
Web Forum
You can make use of the Telkom web forum to post a thread and wait for a response. To do this, follow the instructions below:
From web browser go to to reach them.
There, you will find the public forums, which are divided into categories. Feel free to post in the small business, internet, or voice section.
Then patiently wait for other users or Telkom employees to respond to your question or complaints.
Note the following:
The Telkom web forum is a good place to seek advice and get opinions from another Telkom customer.
You can also get help from people who don't work at Telkom on the same platform.
You will be able to find recent community announcements in the web forum.
4. Telkom App
You can also use the Telkom app which can be downloaded for free by iOS and Android users on the App Store and Google play store. The App can help you solve issues with your line or reach out to Telkom customer care.
5. Telkom Email Address
Telkom electronic mail (email) platform allows clients to reach out to the company in a way that is fast and economical. To send them an email or receive one from them, you must have an active email address. To send an email to the company, forward it via TelkomInternetSupport@telkom.co.za.
Here Are Some Of The Issues Clients Call Telkom Customer Care For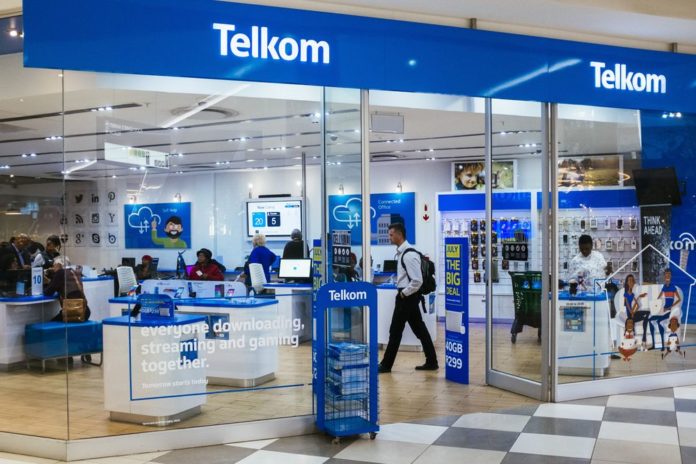 Queries on new Telkom mobile connections
billing
cancellation
Service problem
Cancel service
prepaid subscriptions
Change plan
internet plans
Overcharge/Strange charge
Technical support
customer service issues
Note: To pay your Telkom bill online, you must register before accessing the service. Payments can be made at the bank, any post office, major credit cards, ATMs, through a debit order, or Telkom Direct Shop.
More Facts To Know About Telkom Customer Care
Telkom customer service call center is always available 24 hours, 7 days
The best time to call for effective service is 10:45 am.
The call-back option is not available.
Telkom wait time doesn't last long. You just have to be patient while you are connected.
It is not exactly known how to reduce the wait time, however, you can visit the nearest Telkom office to obtain more information on this.
If the issue you called for needs a follow-up, you would be informed about it via phone, SMS, or other means. All you have to do is provide the necessary dteails and follow instructions.
Yes. There's a toll-free number to reach Telkom and the number is 10210. It is absolutely free from your Telkom landline.