To be in Cape Town is to be in paradise. In this new year, Cape Town has attracted a lot of tourists as a result of its beautiful and natural surroundings. In 2014, Cape Town attracted the presence of international press that wrote a lot of things which in turn hiked Cape Town on the list of most interesting places to be. The numerous write-ups presented all of the things that the city has to offer, from its very interesting monuments, art, and cultures, to people who can keep tourists on their toes and eager to see more.
However, the beautiful landscape of Cape Town begs the question 'What more is there that has not been explored'? With 2015 just beginning, we bring locals and tourists an interesting list of things that can keep you busy, occupied and delighted in Cape Town, get to know more about the people of Cape Town, their culture and the things that make them unique and different from other people. This list will help you find ways of spending your time and as little money as possible while you have the most fun. Enjoy.
1. Watch Old School Movies At The Labia Theatre: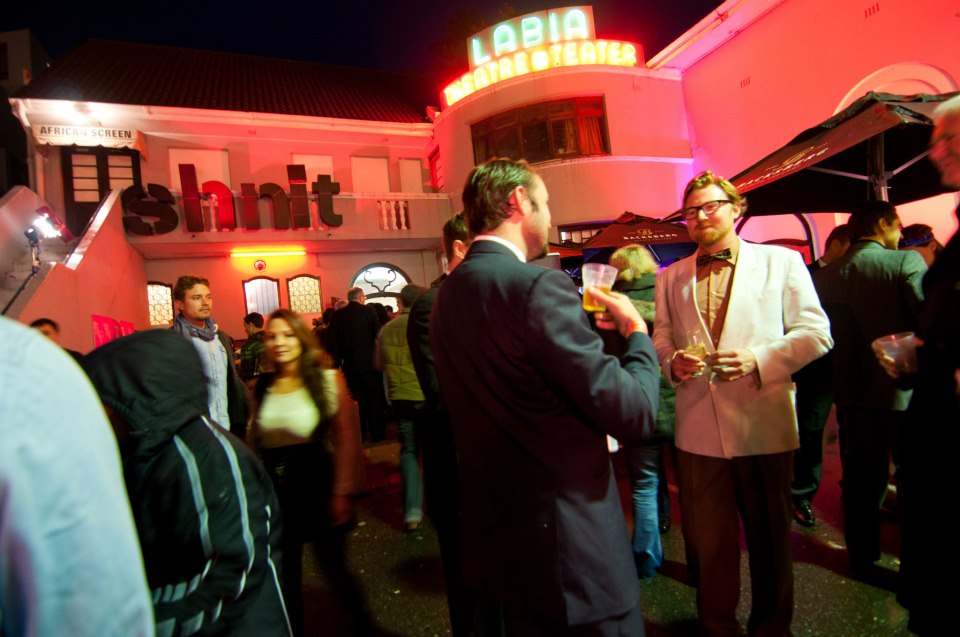 The labia theater building on Orange Street was opened by Princess Labia in May 1949 as a theater for the staging of live performances. These days, however, it's an old-fashioned movie house used to showcase movies of the old times and to display documentaries of things that happened in Cape Town when our grandfathers and great grandfathers were much younger. The Labia is the coolest, most unusual independent art-repertory cinema. It is known for attracting love-birds and hipsters its retro decor that seeks to capture the glamor of old. It will offer you the chance to take in a movie that's slightly more affordable than the prices you'll pay at the commercial cinemas. Have fun!
All shows cost only R40 per person.
2. Visit The Two Oceans Aquarium At The V & A Waterfront: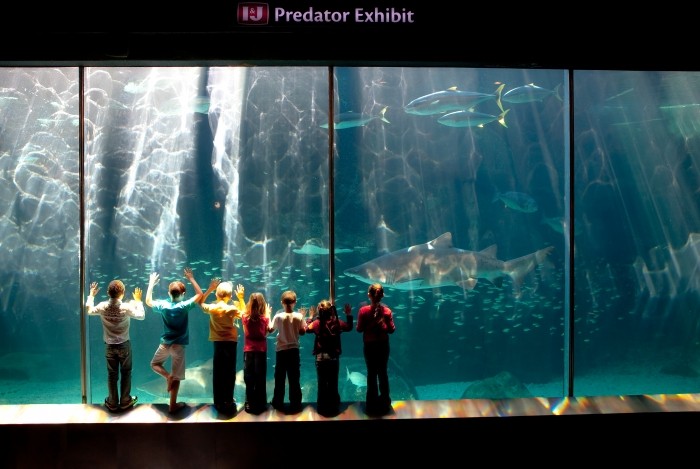 The Aquarium is a window to the ocean, offering onlookers glimpses of the diverse life that can only be found far from the South African coastline. The enchantment of this particular aquarium is due to its location, where the Indian and Atlantic oceans meet. With its magnificent size, the Aquarium allows you to view over 3000 living animals, including fishes, invertebrates, mammals, reptiles and birds in this spectacular underwater nature reserve. What's more,  be sure you don't miss the daily feeding of the fishes in the I&J Predator Exhibit at 15h00. The Two Oceans Aquarium at the Waterfront is open every day of the year from 09h30 until 18h00. Your ticket is valid for the entire day. Have your hand stamped at the entrance turnstile in the foyer if you want to visit again on the same day.
3. Explore And Eat Cake At Charly's Bakery: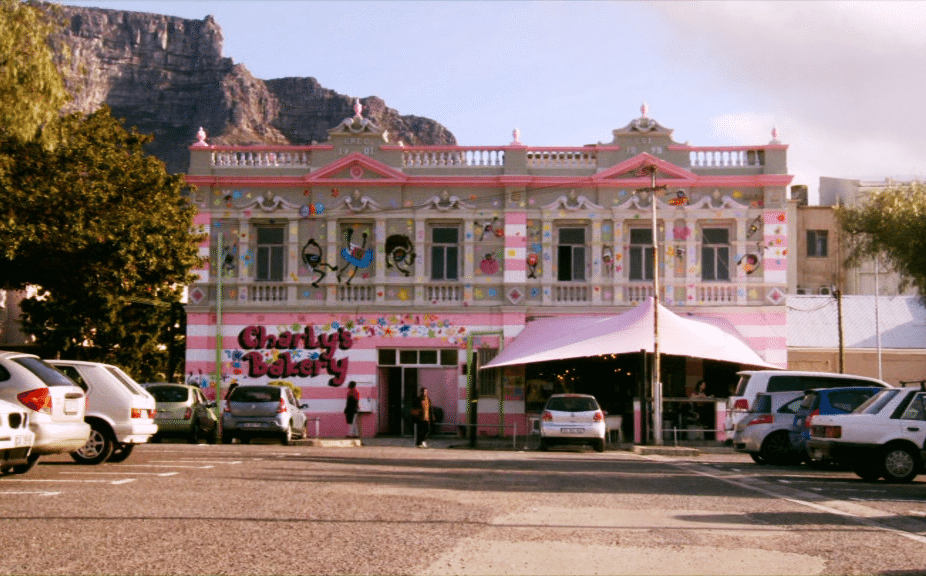 Since 1989, Charly's kitchen as it is popularly called has been serving up an amazing combo of confectionaries that has left people's eyebrows raised in delight. They went as far as having their own TV show called Charly's Cake Angels, a 2 season documentary/reality series showing the behind-the-scenes of this family-owned business and their anything-is-possible approach to baking. You will love it there. You can enjoy coffee and a cupcake in Charly's bakery for as little as R35.
4. Go Horse-Back Riding On Noordhoek Beach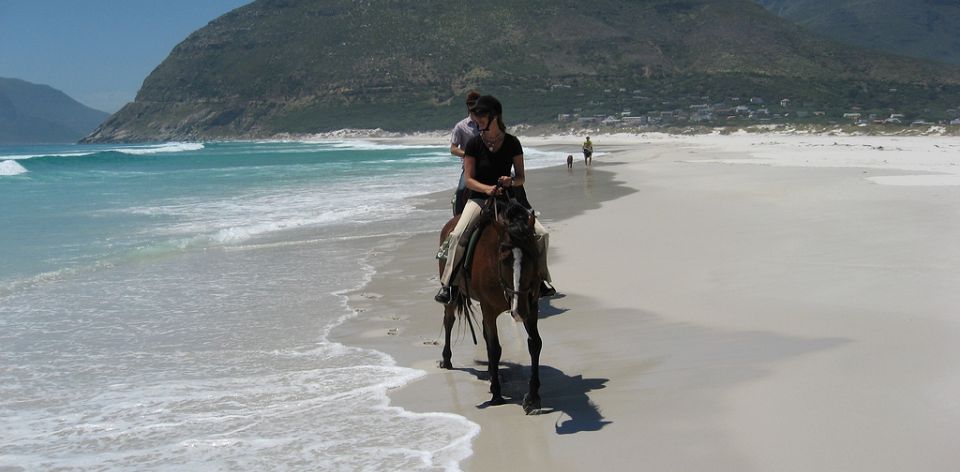 Noordhoek Beach is over 8 km long and is the most unspoiled and best-protected beach on the Atlantic Cape coast. Go for a 2-hour horse ride combined with a short bush ride along the spectacular banks of Noordhoek beach. An abundance of bird life is visible as the bush ride circles the wetlands, waterbirds, cranes, geese and rare flamingo flocks. And if you are lucky, you might even see dolphins playing in the waves, with an occasional sighting of whales. The Beach is open daily from 09:00 to 16:00 (open till 18:00 from December to February). If you want to try it, you might want to book in advance.
5. Go For The Beerhouse Fun: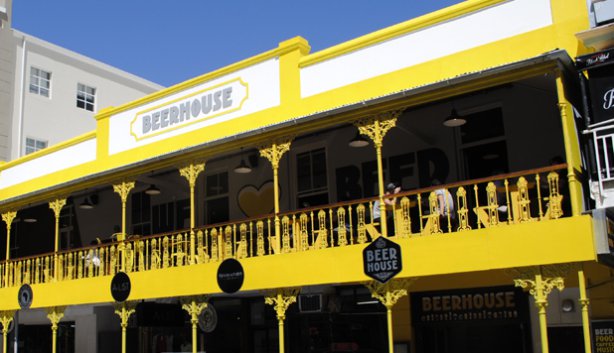 The Beerhouse is a contemporary beer hall in the heart of the Mother City's famed Long Street precinct, and it promises fans the sweet nectar of a world of beers. Showcasing only the best in meticulously selected brands of local, international and micro-brewed beers, the appropriately named Beerhouse has fast become a firm favorite among passive pint sippers and beer buffs alike. The price for beers ranges from R6 (for a 100ml tester) to R450 for the Crazy Diamond by Triggerfish Brewery.
6. Enjoy Dragon Boat Racing: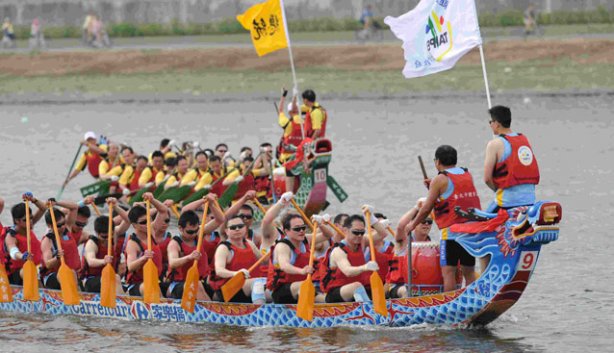 The Cape Town Dragon Boat Racing Club welcomes all dragon boaters and newcomers to join their practice sessions from Mondays to Thursdays. In February 2006, the Western Cape Dragon Boat Association delightedly took custody of two more dragon boats, bringing Cape Town's fleet to four. Newcomers & visitors are warmly welcome to join the paddling in Cape Town at the Victoria & Alfred Waterfront. It is a life-changing experience you wouldn't want to miss.
7. Get Amazingly Refreshed At The Earth Fair Market: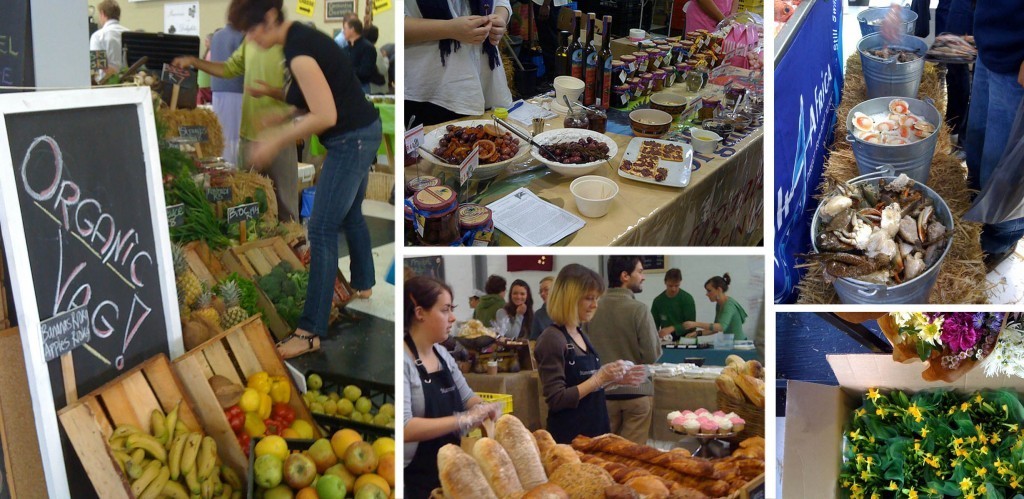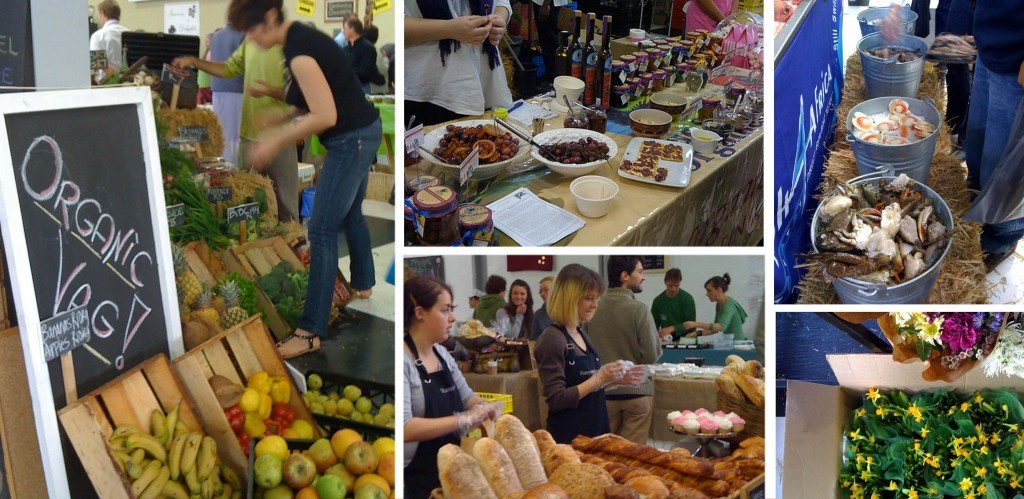 The Earth Fair Market takes place every Thursday at the St George's Mall thoroughfare from 11 am to 3 pm, the Earth Fair Food Market attracts workers and tourists from all over Cape Town and beyond. While some go for a Mexican snack, some delicious biltong or a piece of homemade fudge, others will fill up on their 'second lunch' and do some veggie grocery shopping. The market is one of those typically hidden Mother City gems that you're likely to stumble on and subsequently, fall in love with. You can also catch the Earth Fair Market merchants in Tokai on Wednesdays and Saturdays.
8. Join A Bikram Yoga Class: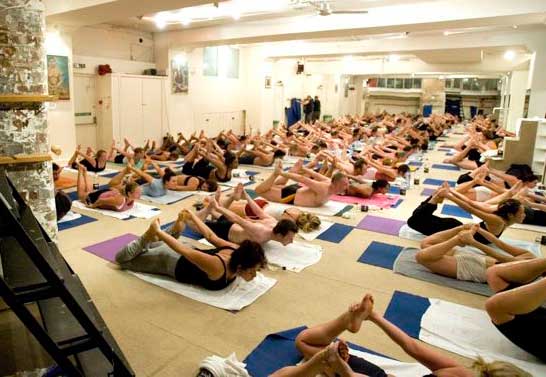 Bikram Yoga is a sequence of 26 posture and 2 breathing exercises. The original hot yoga that is guaranteed to lighten you up. At a Bikram Yoga Class, you will get a deep, complete body and mind workout. It is easy to follow and it's suitable for all ages, body types and levels of fitness. All new students get the introductory / trial period special offer for your first 5 class package. All classes accommodate beginners as the yoga series is fairly easy to grasp. Bikram classes are 90 minutes long (unless otherwise indicated on schedule).
9. Visit The Cape Town Holocaust Center: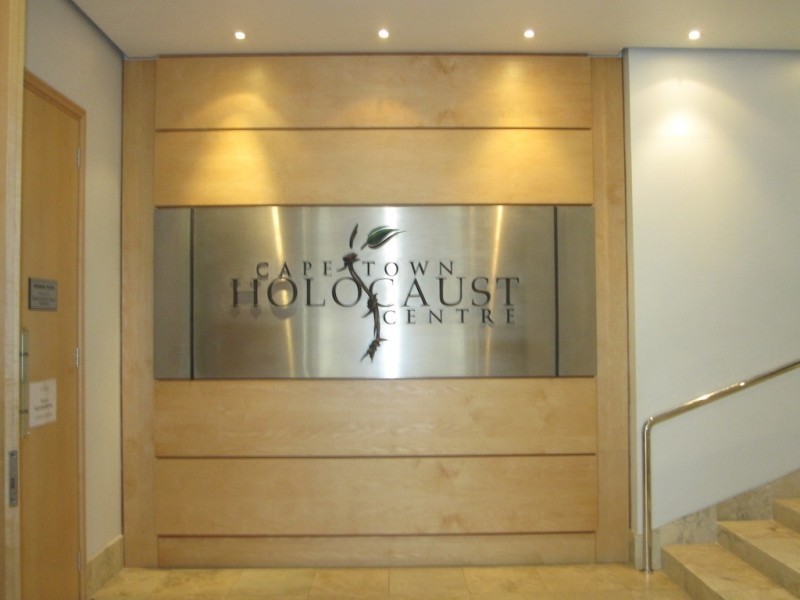 The Cape Town Holocaust Center is a  Foundation is dedicated to creating a more caring and just society in which human rights and diversity are respected and valued. It is conveniently situated in the midst of Cape Town's Museum Mile, the Center is in close proximity to the S/A National Gallery, S/A Museum, S/A Library and the S/A Jewish Museum. Opening times are Sundays – Fridays 10 am – 4 pm; Closed on Saturdays and all Jewish Holidays. you can find it on the 1st Floor of Albow Centre, 88 Hatfield Street, Cape Town.
10. Go Strawberry Picking At Polkadraai Farm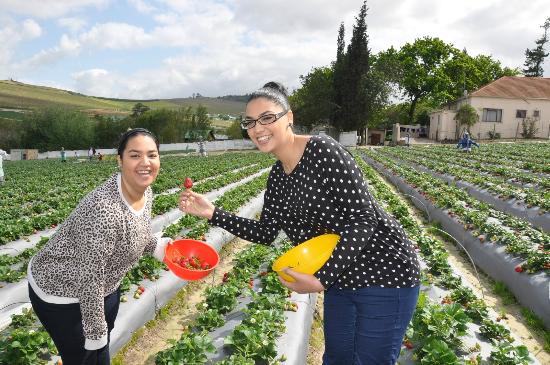 I would say that driving to Stellenbosch and picking strawberries, is the perfect activity. It is fun for both young and old. The farm is so well maintained that it is a pleasure to walk along the lanes of strawberries while picking the gorgeous red, sweet fruits. Enjoy the fruits of your own labor by going strawberry picking at Polkadraai Farm near Stellenbosch. Polkadraai Farm invites you to come and "pick your own" from October to December annually when the strawberries are ripe for plucking. Individuals and families do not need to make a booking, however, if your group is larger than 15 you should contact Polkadraai Farm.The farm stall at Polkadraai is open year round from 9 am to 5 pm daily. Strawberry picking prices range from R25 to R170.
11. Take A Break With Indoor Climbing: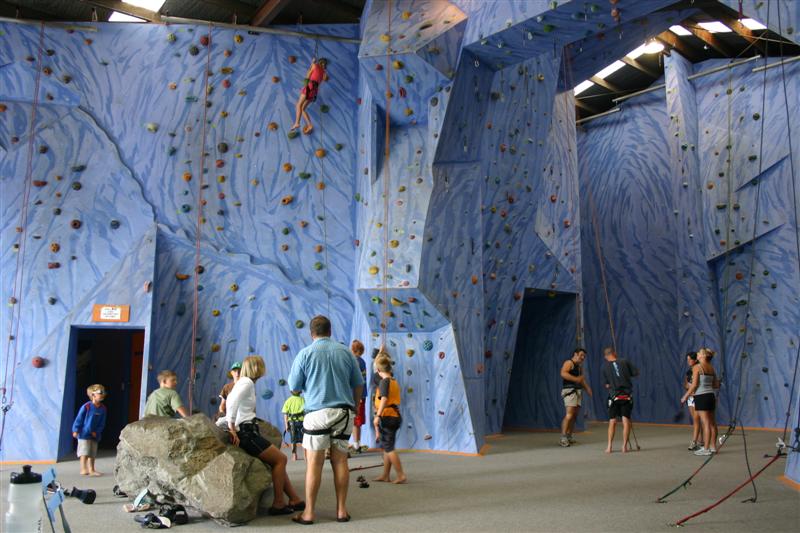 CityRock is Cape Town's center for all things related to the sport of Rock Climbing. Their facility features a large top rope and lead climbing area with Introductory lessons taught numerous times every week. They also offer a large cave with boulders. Children aged 5 and above love the fun and excitement of climbing. The sport of indoor climbing also makes for a great social event for kids and adults alike. Visit CityRock at the Corner of Collingwood & Anson, in Observatory
12. Visit Africa's Largest Bird Park In Hout Bay: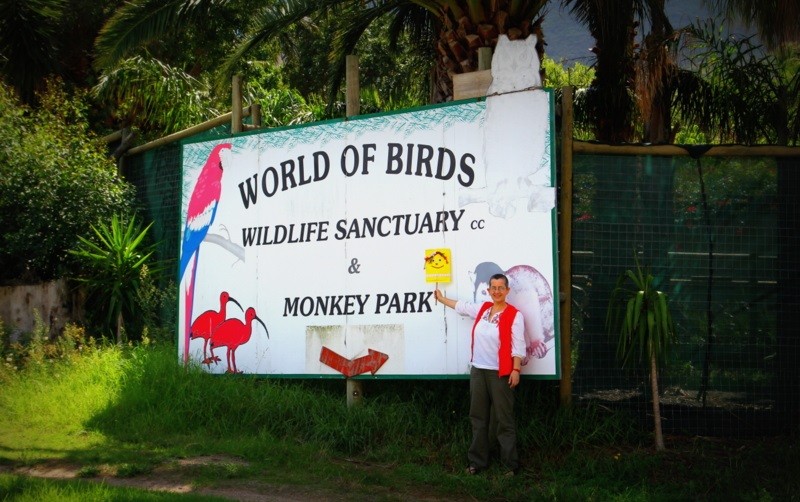 Set on 4 hectares of tropical landscape in the Hout Bay valley, a mere 15 minutes from Cape Town city center, World of Birds is Africa's largest bird park with 3000 birds and 400 species. Open from Monday to Sunday, 9 am to 5 pm, this is an affordable family day out allowing you the most intimate closeness with nature. They are doing an amazing job of supporting conservation on a global scale by propagating rare birds and mammals in a protective environment. It costs only R85 for adults and R40 for children.
13. Lion's Head Hike / Climb To The Top:
The panoramic views from the top of Lion's Head make the walk so worthwhile. The view encompasses the harbor, the Twelve Apostles mountain range, Camps Bay, Table Mountain, Devil's Peak, Signal Hill and the Cape Flats. It's an adventurous walk but it is well worthwhile. It takes about three hours including time to stop and take in the views and perhaps to stop for a picnic. For the more adventurous, try the same hike late afternoon, and watch the full moon rise before heading back down.
14. Visit The MTN Science Center: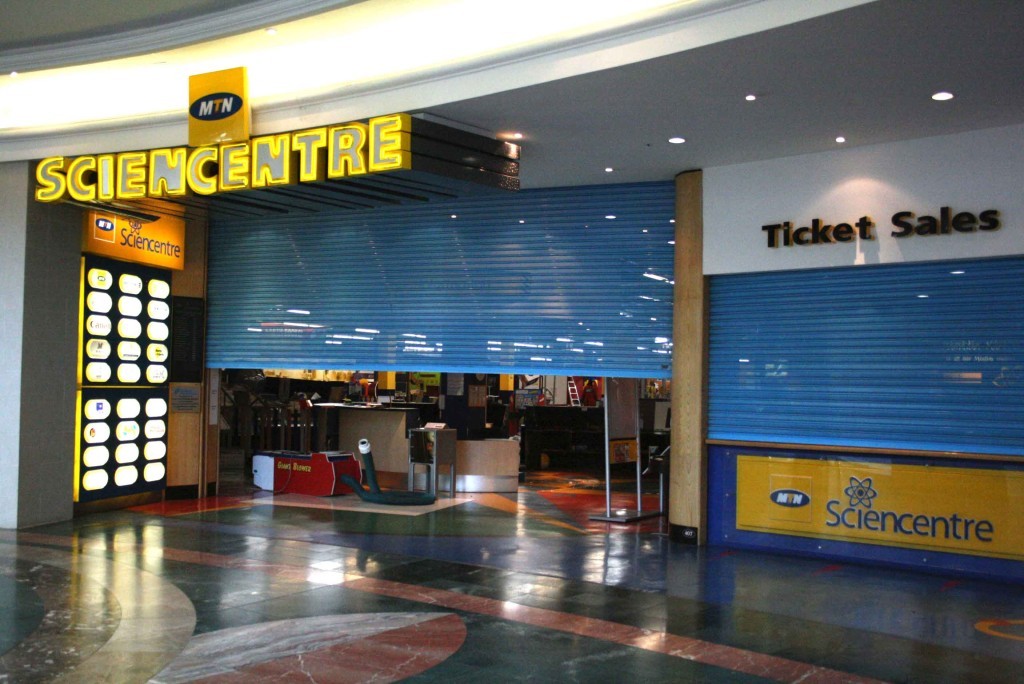 The MTN Science Center at Canal Walk Century City in Cape Town is South Africa's first world-class interactive science center. It is a place where you can have fun while learning about scientific discoveries and technological innovations. The center offers over 280 displays as well as an auditorium, camera obscura, computer rooms, laboratories, and exhibition hall. Bring the whole family – there is entertainment for kids of all ages.
15. Step Into The Most Magical Garden At  Babylonstoren: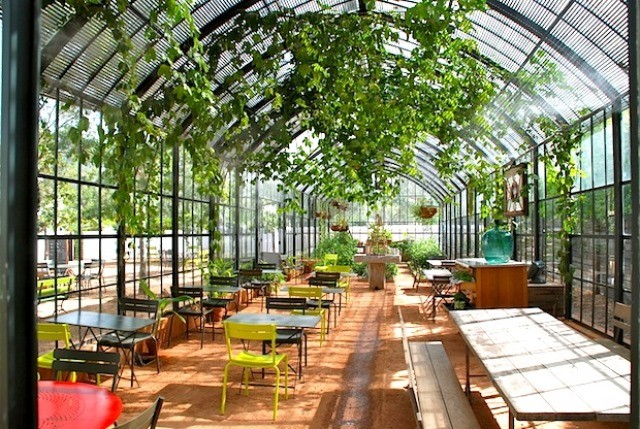 No matter your taste in interior design and landscaping, you'll find that Babylonstoren has the Midas touch. The estate incorporates a huge working farm, winery, a farm shop, boutique hotel, and spa as well as an award-winning restaurant called Babel at the heart of this is the immaculate garden. Every care has been taken to create a Wineland's sanctuary that welcomes day visitors as warmly as it does its guests which linger a little longer. It Costs only R10 per person for the entrance fee, and the proceeds go to efforts made towards uplifting the community.
16. Explore The Winelands On Franschhoek Wine Tram:

This has to be one of the most unusual ways to experience some of the French corners most loved wine estates. Modeled on the 1890 Brill Trams, this old-fashioned locomotive rattles through the vineyards stopping at the Huguenot Museum, Haute Cabrière, Dieu Donnè, Chamonix, Rickety Bridge and Grande Provence – you're free to hop on or off at any of these stops. There are few better ways to explore the beautiful Franschhoek Valley than by hopping onto an open-sided tram for an unforgettable guided tour. It Costs just R170 for adults, and R85 for children under 17.
17. Visit The District Six Museum: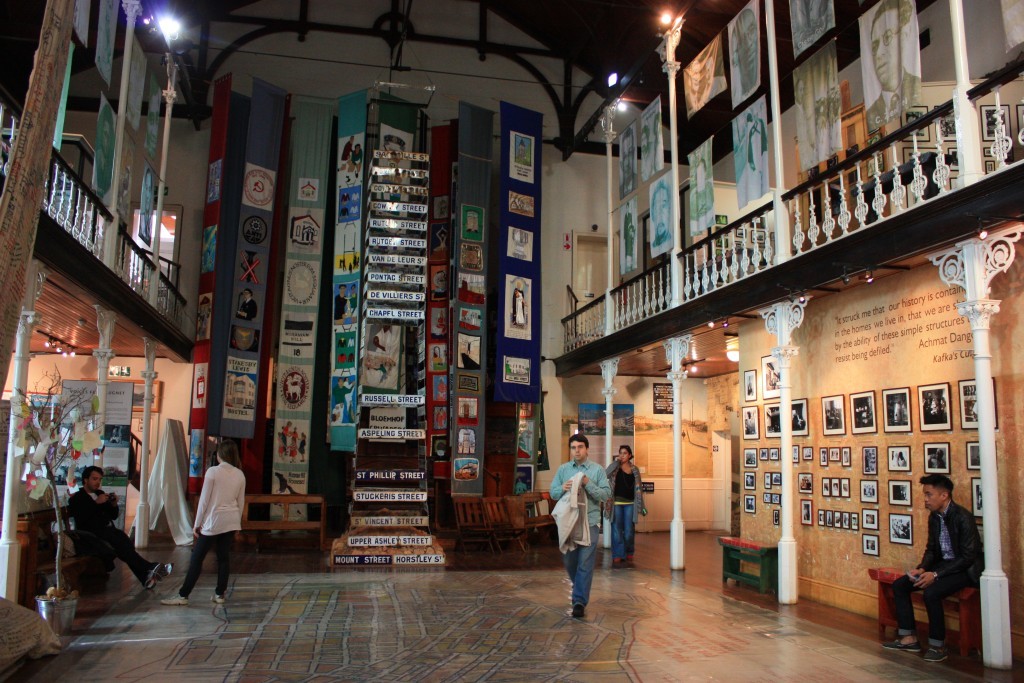 When the apartheid government swooped in on District Six in 1965, forcibly removing its residents and declaring the area a "whites-only" zone, the rich fabric of a disadvantaged but vibrant community was torn apart. In an effort to preserve the memories of District Six and create a monument to the thousands of people around the country who had forcibly relocated under apartheid, the District Six Museum Foundation was established in 1989. In 1994, the District Six Museum came into being. The museum is open from 9 am to 1 pm on Mondays and 9 am to 4 pm from Tuesdays to Saturdays. For this, you will pay a token fee of R30 per person for self-guided visits, and R45 with an ex-resident/guide.
18. Catch A Free Concert In The Park: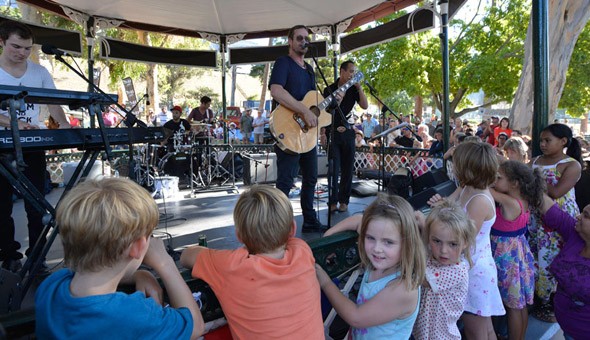 Capetonians have found a new way to ease the foreboding of Monday mornings with free concerts in De Waal Park on a Sunday afternoon. All you have to do is pack a picnic basket and something comfortable to laze on … the rest is free! There has never been a better excuse to ditch the couch, telly and Carte Blanche music for a live music extravaganza that has featured the likes of Freshly Ground, Sadiq Khan, Arno Carstens and Karen Zoid. This happens in the Summer only.
19. Theatrical Dining Experience At Stardust Restaurant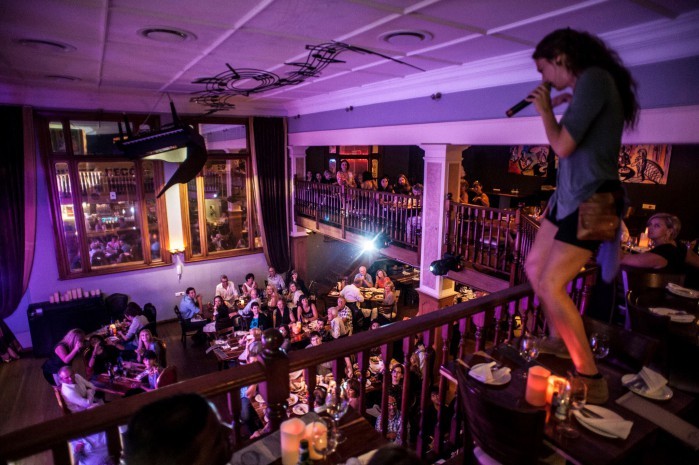 Stardust Restaurant, in Woodstock, is a restaurant with a Mediterranean menu, but this is not an everyday restaurant. The waiters are professional performers or students from the art schools around Cape Town. During the evening they will serve and entertain you! This restaurant is brilliant for any birthday or night out with some friends. Excellent food and serious fun all round! Locate stardust at 118 Sir Lowry Road, Woodstock.
20. A Cruise Around Cape Town's Historic Harbor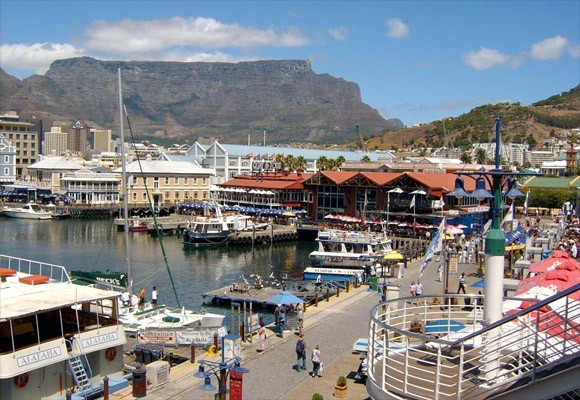 A cruise around Cape Town's historic harbor aboard the Lady J will treat you to fantastic views of Robben Island and also afford you a closer look at the various fishing vessels and cargo ships in action, the seals joining in the fun. Toast the end of yet another perfect day aboard our daily, pre-arranged, one-hour long champagne sunset cruise. Duration: ½ hour to 1-hour cruises. The route is the Victoria & Alfred Basins, Duncan and Ben Schoeman docks. The Royal Cape Yacht Club (1 hr trip). The harbor is at Quay 5, V&A Waterfront.
21. Indulge And Don't Feel Bad Bazaar: City Bowl Market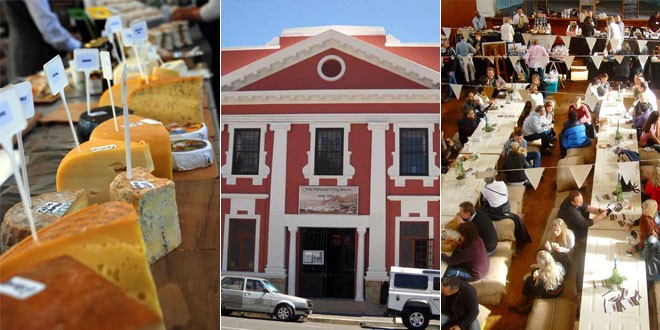 Unlike many Cape Town markets, you won't leave this one feeling overstuffed. Vendors largely focus on fresh produce and tasty, organic goods. Don't get me wrong, though … there is the odd cup/pancake stand should the craving come from the depths of your belly. The cheerful, charming City Bowl Market takes place every Thursday evening and Saturday morning and is another rainy day favorite as it's housed in an old school hall.
22. Pedal Around The Vineyards For A Wine Tour: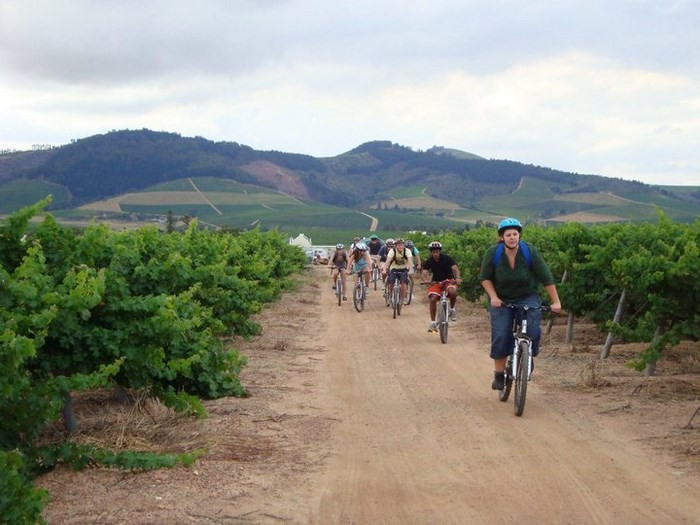 There is no better way to combine the back and forth rhythm of pedaling with the hand to mouth movement of sipping than on a bike and a wine tour of the vineyards. In true Cape style, bike and wine tours have fast become the preferred way of experiencing the beautiful Winelands, as well as the estates which dot the landscape. Cycling wine tour operators offer a range of tours to suit all fitness levels. There is ranges of bikes and wine tours to suit all budgets, schedules and scene preferences.
23. Watch The City Come To Live On A Scenic Morning Cruise: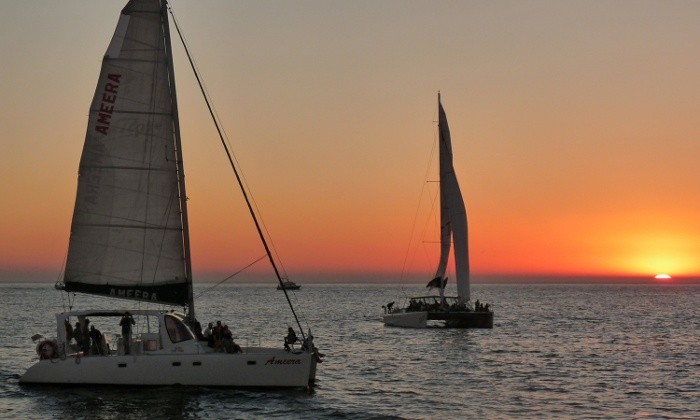 If it's luxury and idyllic sailing you're after, you will definitely get it in cape town. Morning cruise Morning Cruise from the V&A Waterfront is done on boats with modern roofs, enclosed sides, diving platform, and tarpaulins. You are definitely in for a real treat as you glide across the waters of the Atlantic Ocean. If you are an early bird or just like the fresh morning air, this cruise is the ideal start to your day. Watch the mother city come to life from afar before returning to join the rat race. Morning cruises from start by 11:30 to 13:00.
24. Visit Hope For The Children In Tamboerskloof: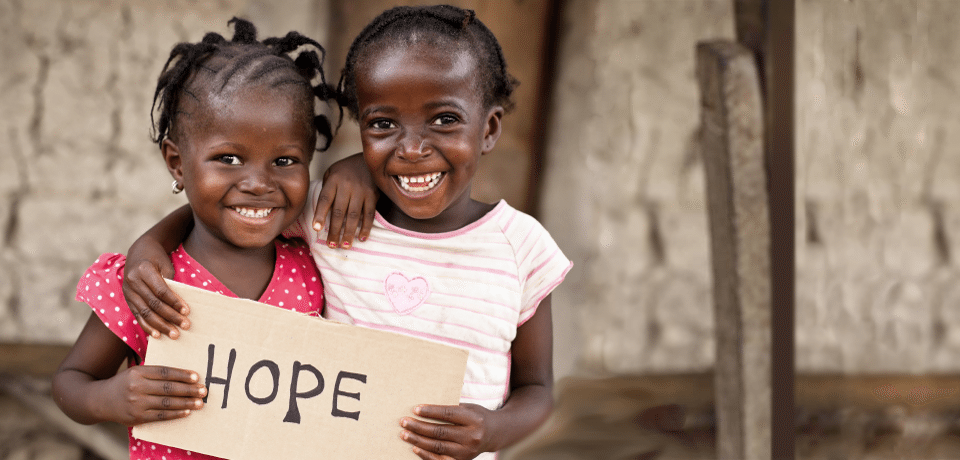 In a charitable mood? visit Hope For The Children, a South African NGO that operates farm refuges for underprivileged and orphaned children in South Africa. HFTC was founded in December of 2006 for this express purpose by a number of Capetonians and international philanthropists, educators from the townships, a Maasai elder, and an incredible Afrikaans farmer who has been helping orphans for the past ten years by bringing them to farm on 81 ERF Military road, the goal being to bring children to a place of refuge to heal them through everything from interaction with animals to trauma-specific art therapy.
Bring friends and family to come and visit. Entrance is free but please make a donation of time, materials, food, or money, and please remember to bring your organic waste for the pigs! HFTC is located at 213 Long Street, Tamboerskloof, Cape Town.
25. Have Fun At The Galileo Open Air Cinema: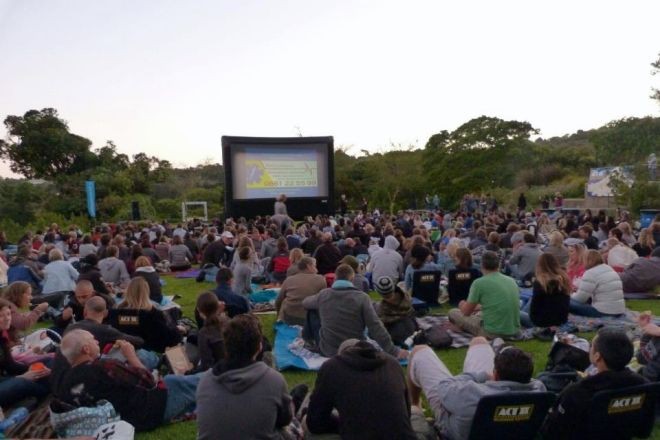 Taking place at Hillcrest Wine Estate Quarry every Tuesday, Kirstenbosch Gardens on Wednesdays and the V&A Waterfront on Thursdays throughout the summer months, the Galileo Open Air Cinema concept brings a romantic/picnic movie viewing experience to 3 gorgeous corners of the Mother City. Doors open at 6 pm and movies start at sunset. Local food vendors selling delicious & fresh specialties add a market feel to the evening so there is a lot of socializing and mingling before the movie. Chairs and blankets are available for rent if you don't have one or if you forgot yours,  roaming photographers makes it all more fun. Ticket sales open three weeks before each show and they cost R80 for a movie ticket, R10 for blanket hire and R20 for chair hire. It's an experience you will not soon forget.
26. Sea Point Putt Putt: Sink Your Boredom: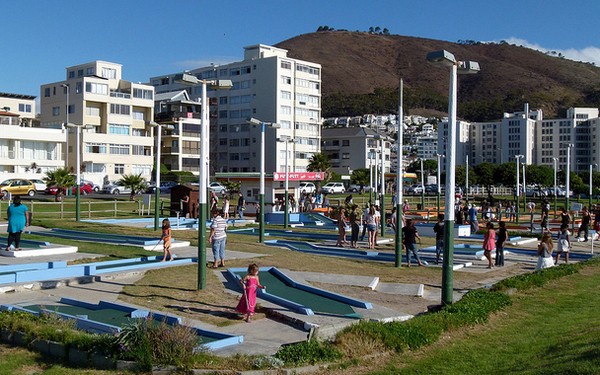 The Sea Point Putt Putt course has certainly stood the test of time, showing that old school outdoor fun still has its place on the promenade. Bring the kids, brings your buddies to sink balls and you can be assured you'll enjoy a good laugh or two. Wildly uneven surfaces and cracking paintwork add an interesting dimension to your game. The wind can also cause a problem on blustery days, although some might perceive it as a natural hazard, what's more, the view and sea breeze are a nice trade-off. It will cost you only R20 and its safe.
27. The Perfect Coffee Experience In Khayelitsha: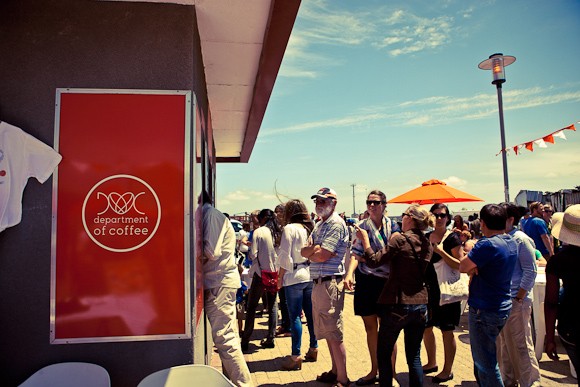 At the infamous department of coffee, Lolo, Vusi and Wongama are your hosts. Founded in July 2012 and situated next to the Khayelitsha train station, these 3 passionate entrepreneurs have filled a much needed gap in the morning cuppa routine in one of the busiest intersections of the Cape Flats. The Department of Coffee serves a blend of beans that has been specially roasted for them, as well as tea and hot chocolate, muffins and fresh fruit juices. A cappuccino goes for R10.
28. Catch A Cable Car Up Table Mountain: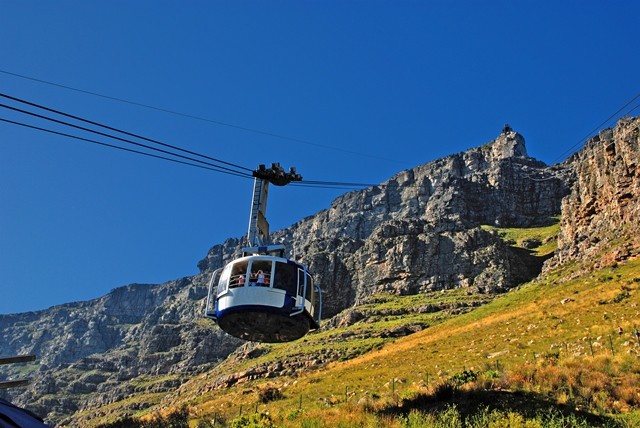 If you fancy following a rope 112 meters down Table Mountain, then Abseil Africa is your best bet. The less adventurous can catch the Table Mountain Aerial Cableway up and back down. The quick ride will give you a bird's eye view of the City's Bowl. The summit can also be reached on foot through a multitude of beautiful albeit exhausting, trails. If you want a longer experience, spend up to five nights in tented camps and take the long-distance Hoerikwaggo Trail up from the Cape of Good Hope.
29. Go Hippo And Bird Spotting In Rondevlei Nature Reserve:
Rondevlei is an unexpected treasure situated within the Cape Town suburb of Grassy Park, about 20 minutes drive from the city center. Home to some 256 species of indigenous plants, it spans 290 hectares and has a museum, a network of footpaths, viewing towers, and several bird hides. It is also home to Hippos as well as 20 other mammal species, including the Cape Grysbok Porcupine, Cape Clawless Otter, and Large-Spotted Genet. It makes for a really great family outing. Don't forget to pack your picnic. Costs only R12 as entry fee for adults and R5 for kids
30. Ride A Camel In Kommetjie: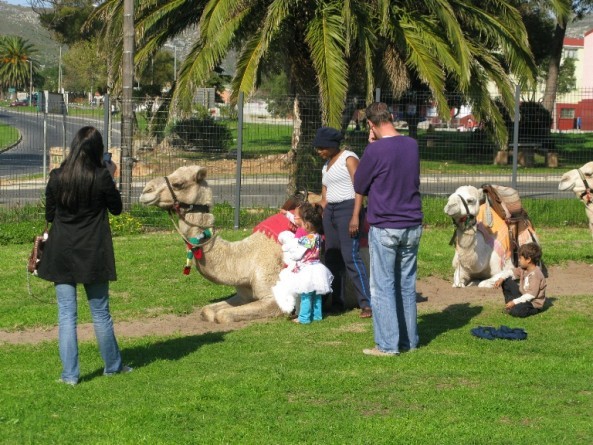 Imhoff Farm in Kommetjie is the only place in Cape Town where you'll have the unique opportunity of riding a camel. Kids love sitting some two metres up on the camel's hump and sauntering around the courtyard. Longer rides through a nearby forest area are also possible but might cost a bit more. Once the kids have finished their rides, pay a visit to the interesting gathering of shops inside Imhoff Village, The Imhoff Farm Shop has a delicious range of fresh free-range foods, and be sure to visit the Higgledy-Piggledy Farmyard. For kids, a courtyard ride goes for R40.
31. Enjoy Africa's Only Toboggan Track At Cool Runnings: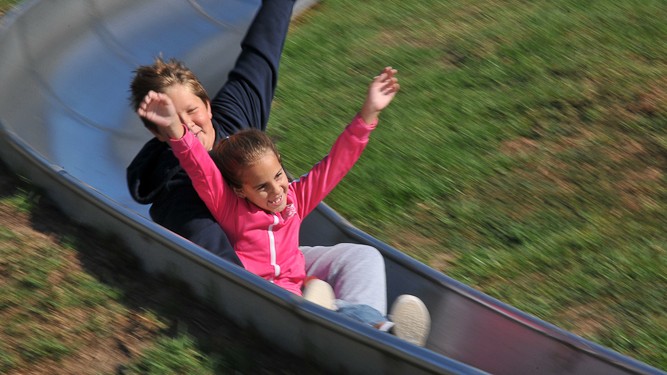 Pay R40 for a toboggan ride without snow at Cool Runnings in Tygervalley. The stainless steel track has 17 S-bends, corners, and a tunnel. Lovers of high adrenaline rush will love this experience, as you get to regulate your own speed and believe it or not, things can get speedy if you want! Sleds accommodate up to two people, so the little ones can go with Mum or Dad. It's also a really popular venue for kiddies parties.
32. Free Yoga At Cape Quarter Every Tuesday: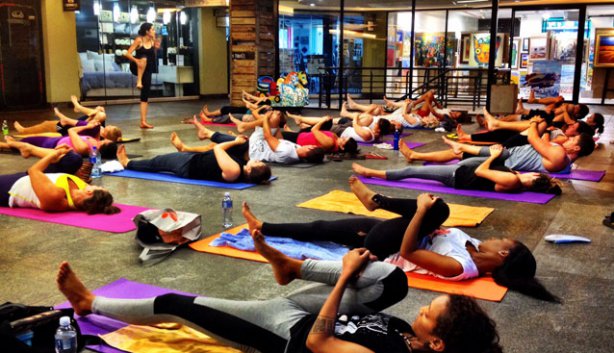 Every Tuesday between 18h30 and 19h30, there is a free yoga class at the Cape Quarter in Somerset Road. It's definitely something to check out if you're looking for a way to stay in shape, relax or enjoy a different way to hang out with friends without actually spending a dime.
33. Visit The Scratch Patch: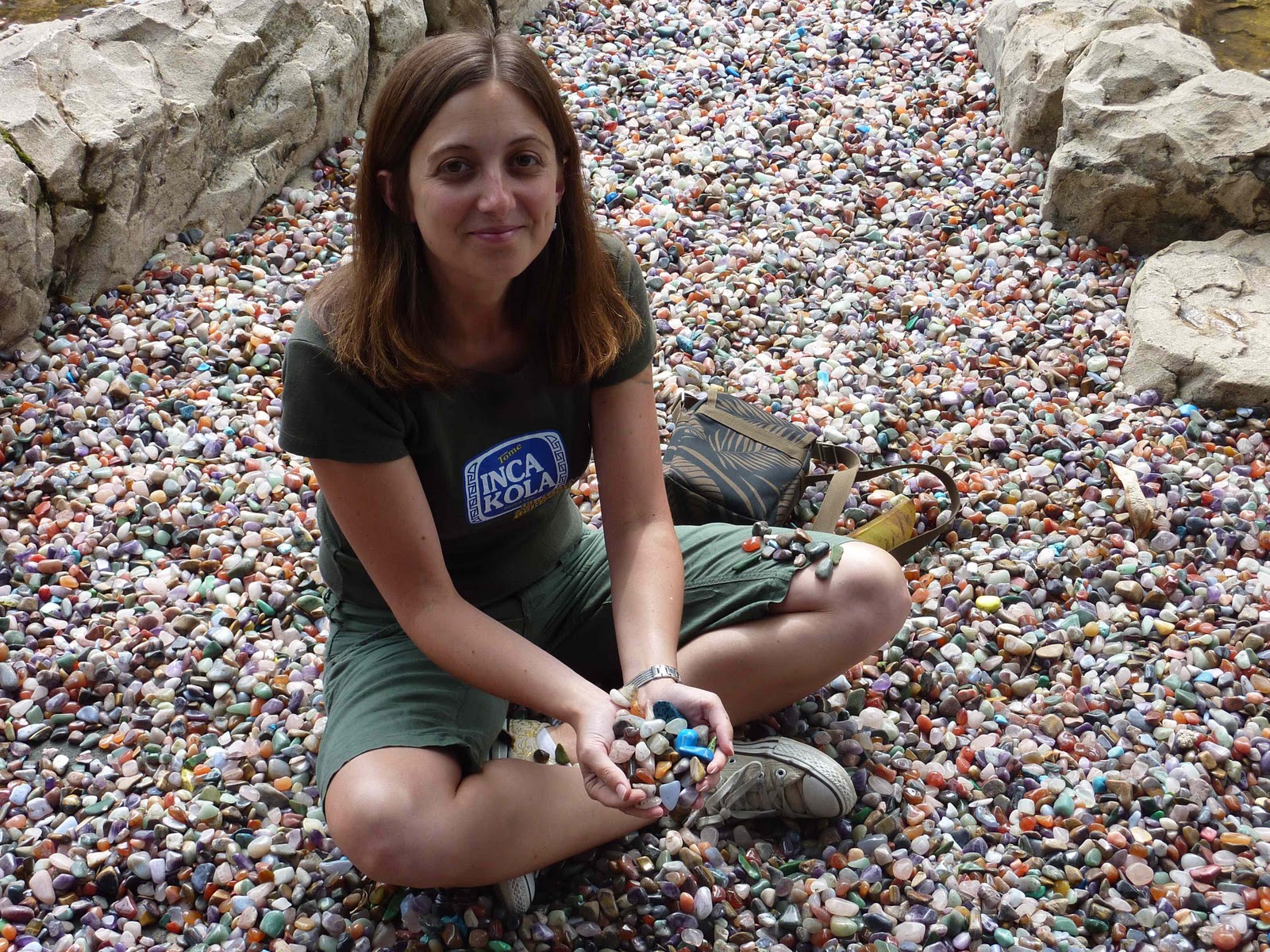 Did you know that almost half of the world's gemstones can be found in South Africa? Did you know that you could scratch for these gems yourself right here in Cape Town? The Scratch Patch and Mineral World at both the V&A Waterfront and in Simon's town is a cool way to dig for your own beautiful gems. You get to throw yourself into all the stones that quite literally cover the floor, then visit the gem exhibitions and shops afterward. This will cost you R17 per bag.
34. Tour Of Newlands Brewery: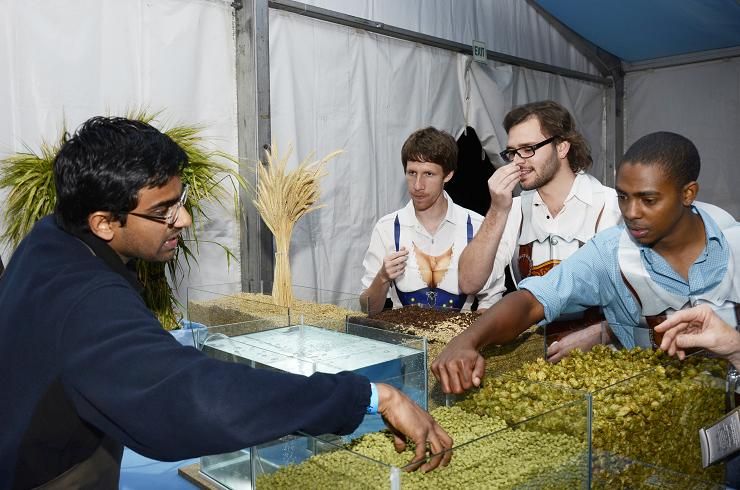 To tour the Newlands Brewery, all you need is R50. It is a National Heritage site that dates back to the early 1800s and has so much history to offer visitors. You can take this all in as well as learn about how the Newlands Brewery makes its eight famous beers on a fun tour of the establishment. The tour includes a beer tasting and two complimentary drinks.
35. Belly Dancing Class At Rhythm Nouveau: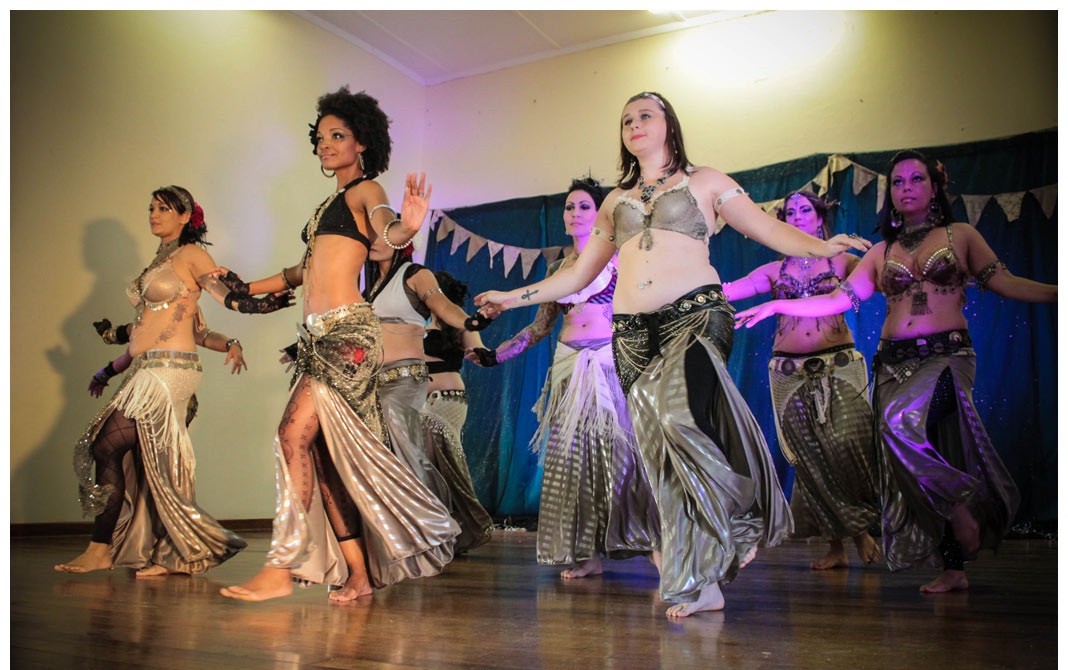 R50 is all you need for a trial class. This tribal fusion belly dancing studio offers a variety of classes and is a fun and energetic way to spend time with friends, whilst getting in a good workout. Before you commit, take the trial class and have fun!  Tribal Fusion Belly dance is a modern form of belly dance which has evolved from American Tribal Style (ATS) that blends many forms of dance, including hip-hop, break-dance, Egyptian and cabaret. Enjoy.
36. Happy Hour At The Foreign Exchange Bar: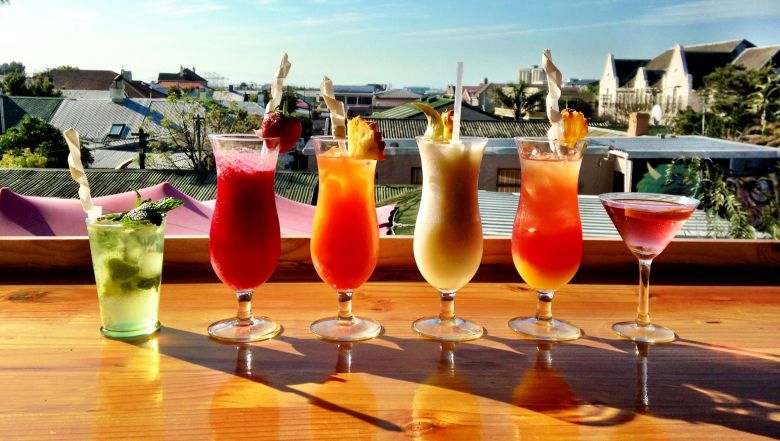 The Foreign Exchange Bar in Observatory is a place where locals and internationals hang out for drinks and lots of fun times. There is everything from beer pong nights to salsa classes. The famed happy hour runs from 17h00 to 19h00, happy two hours where you can pick up a refreshing drink from as little as R25 to as much as you feel like spending.
37. Hiking: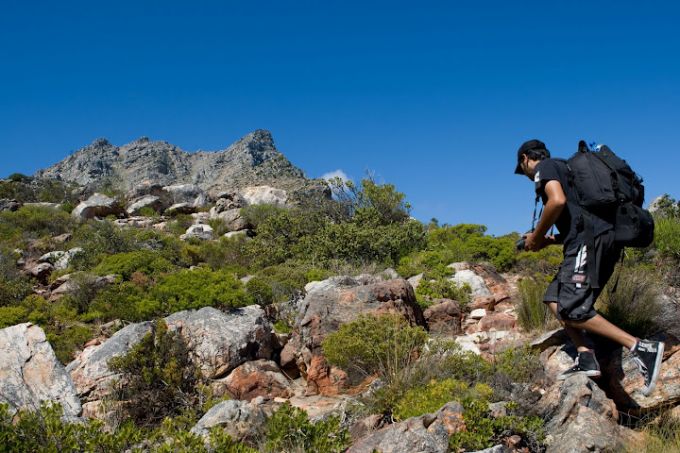 There are some magnificent free hiking spots in and around Cape Town. Lion's Head is one of the more popular ones and, although it can get slightly strenuous, it rewards you with an amazing view at the top. You can also do this in the light of the full moon, but it is advised that you still hold a head torch. Platteklip Gorge takes you to the top of Table Mountain and you can either head left towards Kirstenbosch or right to the Cable Station. Newlands Forest is leafy and most of the way is shaded by the trees. This is a shorter hike and there's a pretty stream along the way if you want to cool down. The hike to Elephants Eye is accessed via Silvermine and will cost an entry fee (but still under R50) and you will be able to take in the amazing False Bay views. Always remember to follow mountain safety rules.
38. Visit Rhodes Cottage Museum: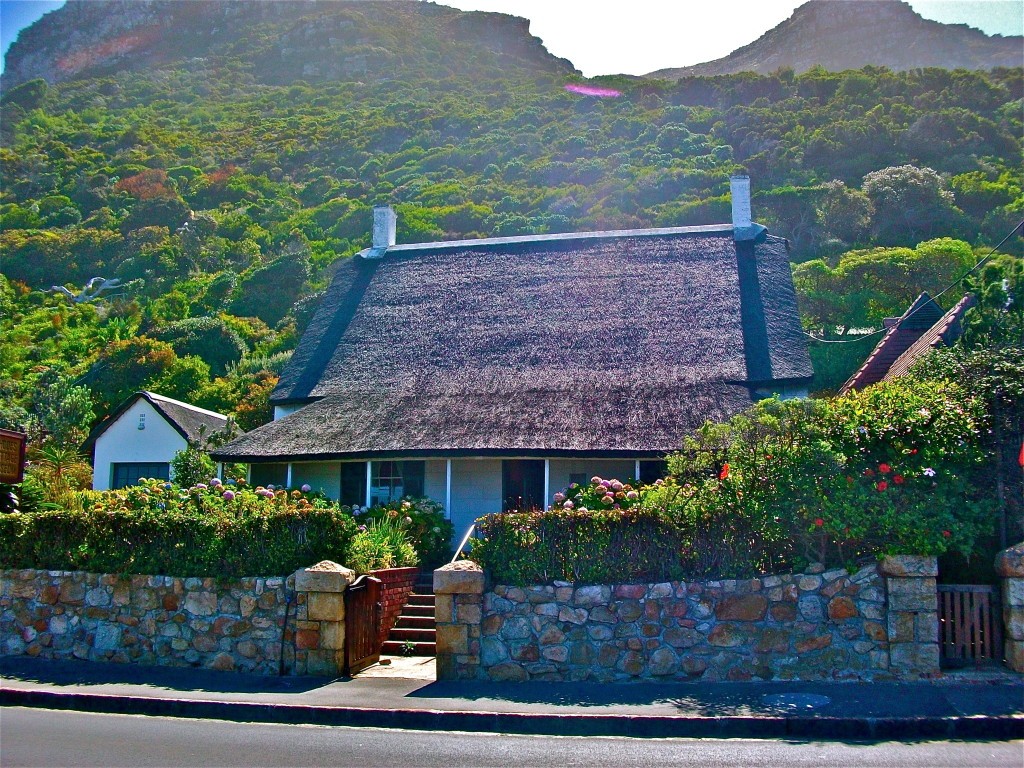 Cecil John Rhodes is well-known worldwide and was a South African politician and mining magnate in the late-1800s. He also contributed to shaping both South Africa and Zimbabwe's political landscape. You can visit the cottage in Muizenberg which was once his residence, but is now a museum. It is absolutely free, but you are encouraged to make a donation.
39. Wine Tasting In Durbanville: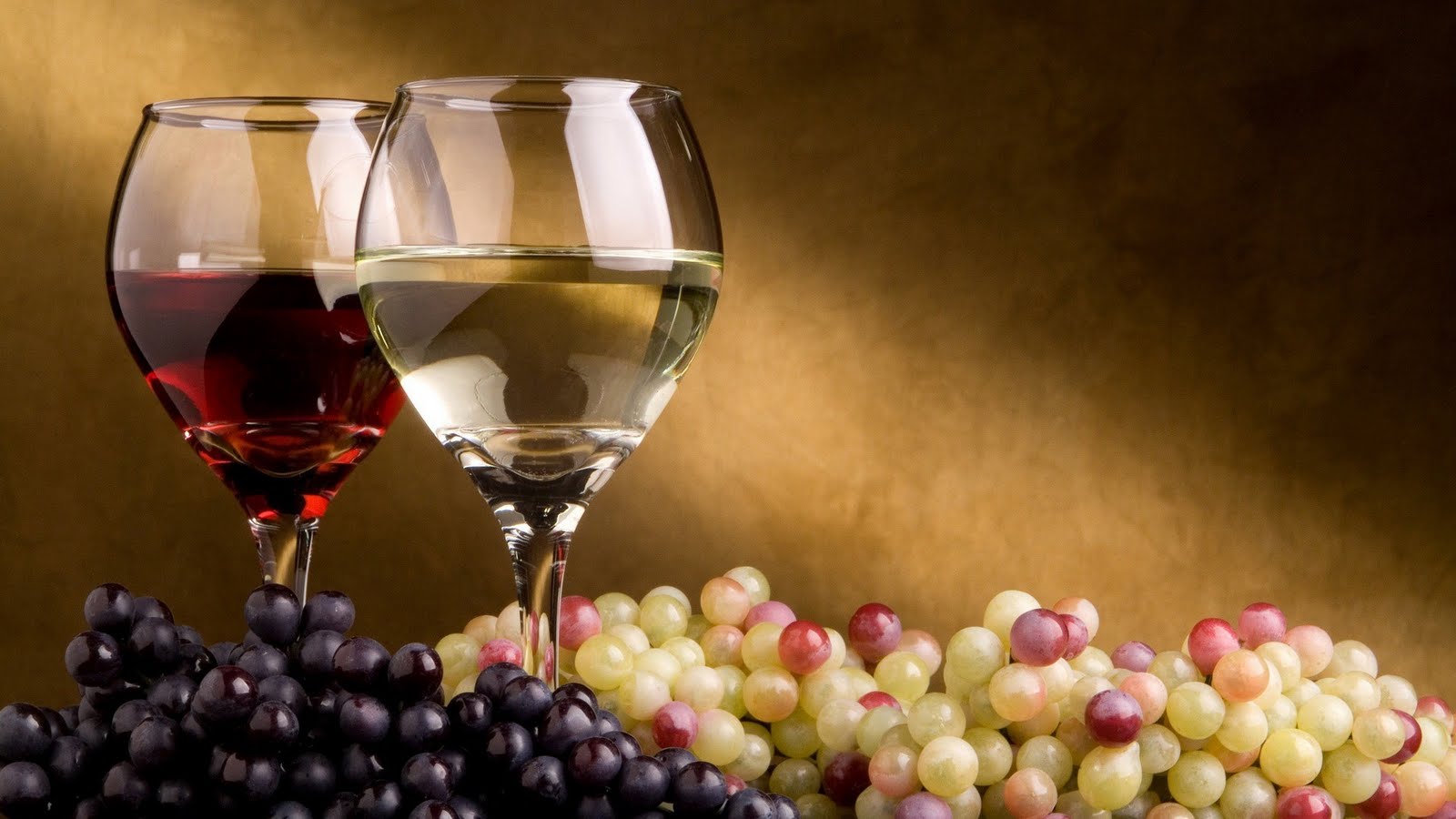 We have amazing wines in Cape Town and Durbanville has a particularly fantastic wine route. Why not drive along the route and choose one of the lovely local farms for a wine tasting and some pairing? There are so many to choose from that you may have to go back a few times to experience all of it! The cost starts from R20
40. Visit the Cape Peninsula:

Enjoy the sites of Table Mountain National Park, a natural world heritage site and "Natural New Seven Wonder of the World." Ensure that you're able to fit everything into one amazing day by booking a Cape Peninsula tour with Escape to the Cape Tours. You'll be able to see the famous Cape of Good Hope, Cape Point and Boulder's Beach, home to the African Penguin colony.
41. Dive Into Shark-Infested Waters:
South Africa has an incredibly diverse shark population. A quarter of the world's shark species (98 to be precise) dwell in South African waters and around 40 of these call the waters around Cape Town home.
Adrenalin junkies will want to make the 175-kilometre (110-mile) journey to Gansbaii, the white shark capital of the world. Shark cage diving is big business here and the tourism bureau endorses a whopping eight companies. They offer different packages (refreshments, shuttle service to and from Cape Town and so on). Call around to find one that suits your needs.
42. Buffalo Viewing at Solole: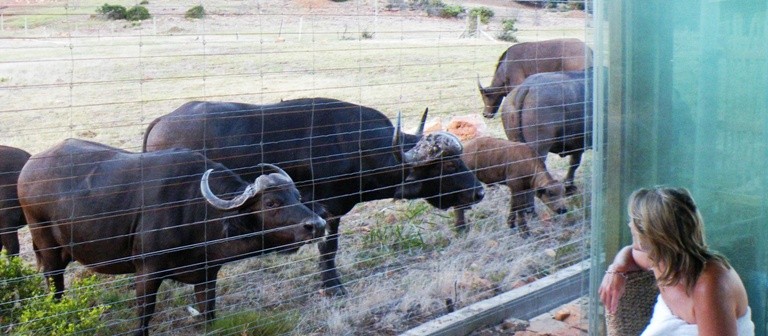 View the only buffalo on the Cape Peninsula at Solole Private Game Reserve, situated in the Noordhoek Valley. Entry is free. Guided walks cost R90.00 per person.
43. City Sightseeing on the Double-decker, Topless City Explorer Bus: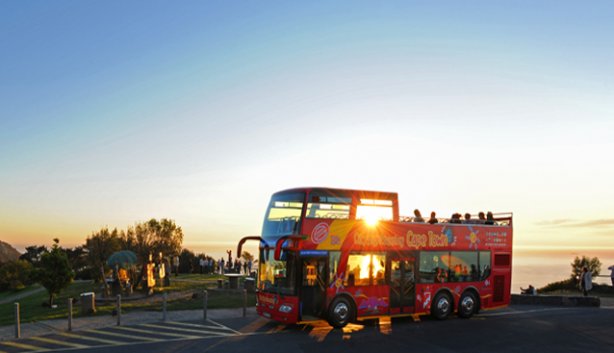 This is probably the best way to get acquainted with any city, in any season. The Sightseeing double-decker buses have built a reputation in many towns around the world for being the go-to vehicle for new introductions and bearing finding expeditions, and in Cape Town, it's not different. Start day 1 with the red route, a seamless tour of the City Bowl and its surrounds, and then hop on the Blue Mini Peninsula Tour for sightseeing further afield.
44. Attend a Parliamentary Session (from January to June)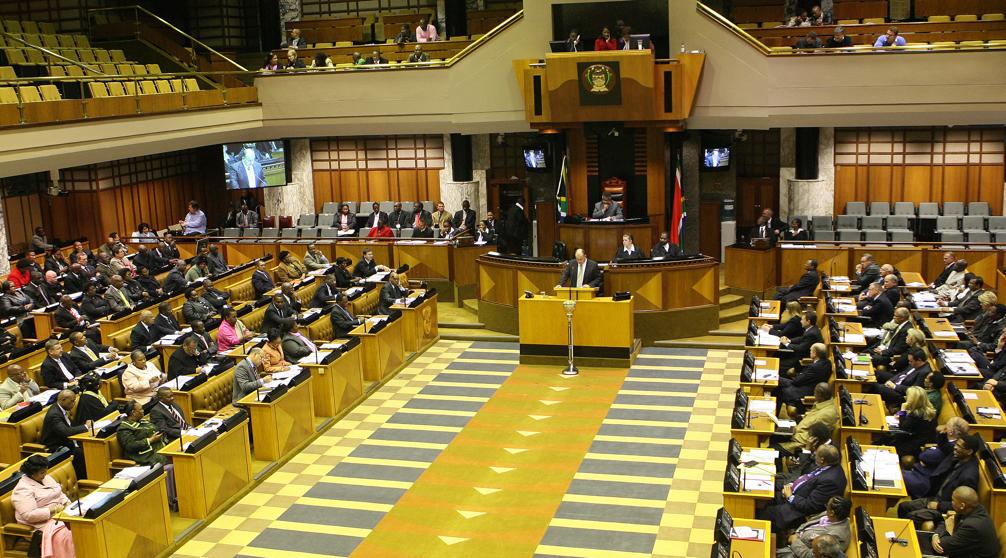 The city of Cape Town, despite not being the capital of South Africa, is home to South Africa's Parliament – Cape Town is the legislative capital, whilst the seat of government is in Pretoria, the administrative capital. Visitors can sit in the public gallery during parliamentary sessions between January and June, although you need to remember to have your passport with you. There are guided tours through the buildings during the week. How much does a tour cost? Tours are free of charge. Tour options available include a guided tour of Parliament (including historical background and an explanation of how Parliament works). You can observe debates from the public galleries in the National Assembly or National Council of Provinces, attend a Public Hearing or committee meeting. This is absolutely free, but tours should be booked at least one week in advance.
45. Window Shop or Stop for Tea at the Cape Quarter: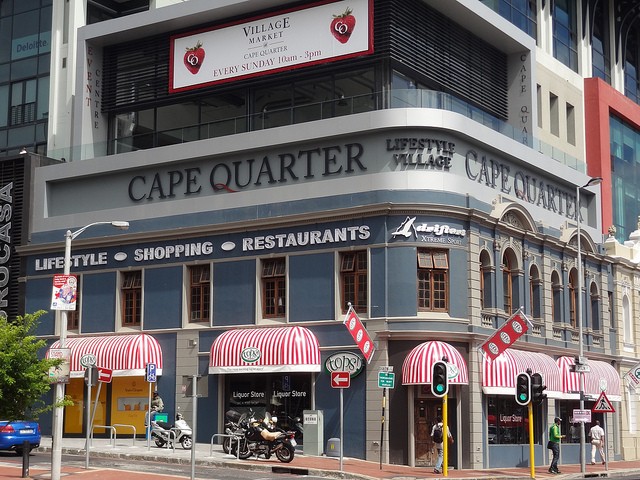 Capetonians like to think of the Cape Quarter as Cape Town's best-kept secret! Home décor, art, and artifacts, fashion, beauty, health and lifestyle related stores all delivered in a unique Cape Malay architecture. As it is with the locals in the know, Cape Quarter's relaxed retail environment with its vibey outdoor eateries, authentic hand-crafted design and stylish cobbled courtyard will convince you too that Cape Quarter is, in fact, Cape Town's best-kept secret
Window shopping is free, Coffee or Tea will cost from R10.00 upwards.
46. Go Gambling at Grand West Casino: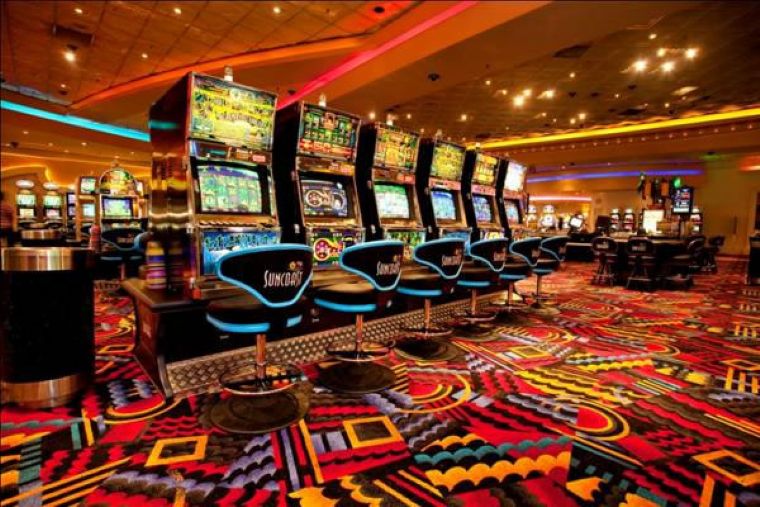 Boasting state-of-the-art facilities, GrandWest Casino has 60 casino tables, offering American Roulette, Blackjack, Raise 'em Poker and Punto Banco. They've even got pay by mobile phone casino options from the hotel rooms, as well as 1750 smart card slot machines and for added slots pleasure, there is African Express. You decide the cost. Keep it under R100 though.
47. Visit the Bo Kaap Museum: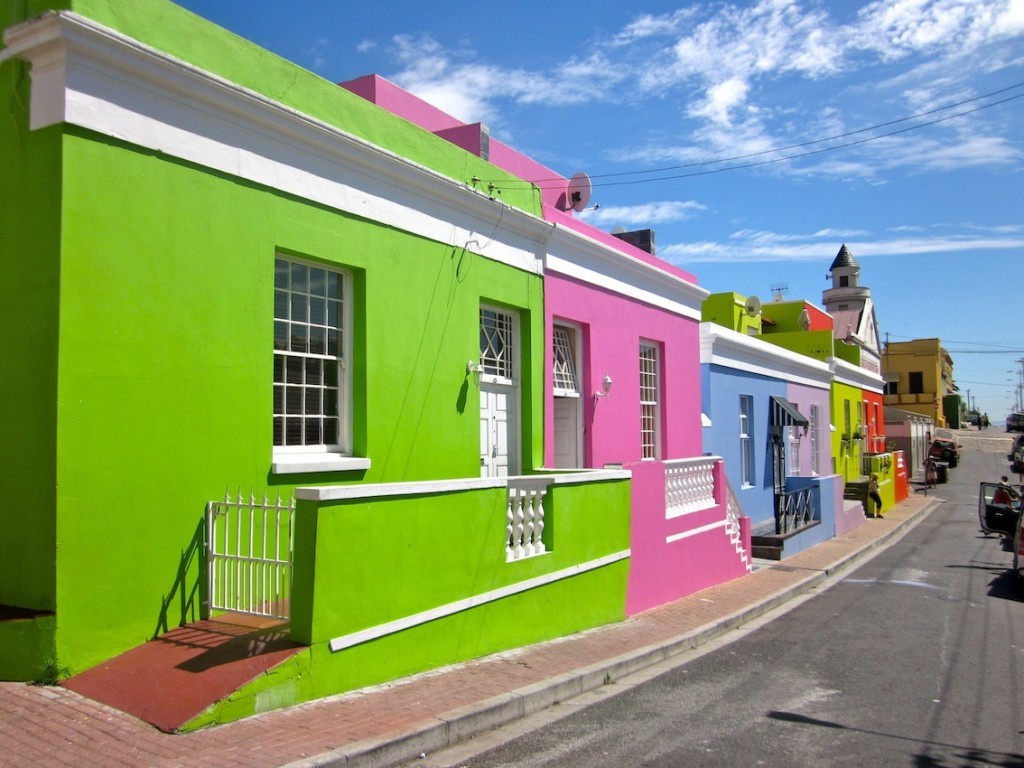 Following the abolition of slavery, the historic Bo-Kaap area in Cape Town became home to many Muslims and their history and culture are commemorated at the Bo-Kaap Museum. Displays, temporary exhibitions and special events continue to celebrate different aspects of Muslim culture. Find Bo-Kaap Museum at 71 Wale Street, Cape Town
48. Go Surfing at Glen Beach: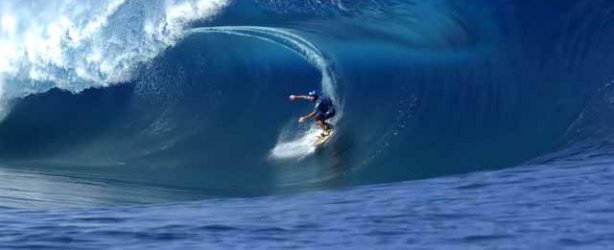 Tucked away in the corner of upmarket Camps Bay nearest to Sea Point, Glen Beach is one of the most established surf spots in Cape Town. It has seen several generations of surf rats suit up on the concrete walkway there. A hollow righthander that breaks on sand, just off the rocks. Many of South Africa's top surfers were, or are, locals here. It's a shortish ride but can deliver superlative form when the banks and conditions are right. Works best at 2-5 and is a bit more sheltered from the South easter gales that howl from the Twelve Apostles mountain range above. No charges apply.
49. Go for a Workout at a Virgin Active Gym: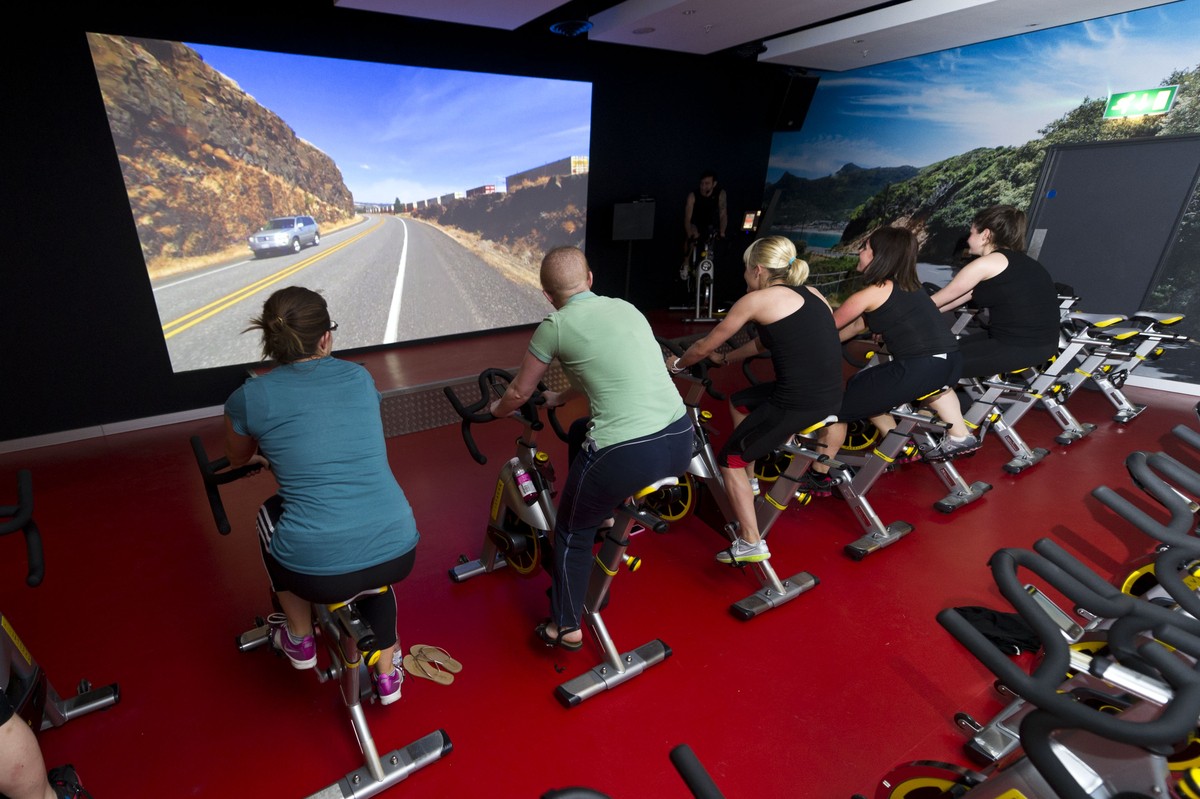 If you feel like you need a good work out during your visit to Cape Town there are a number of Virgin Active gyms you can visit as a day visitor at a cost of R95.00 (or R85.00 if you attend with a member). Aerobics, Cardio Circuit, Free Weights, Juice Bar, Pool, Sauna, Squash, Steam Bath, Toning Circuit, VLC HealthZone, Water Aerobics … Go for it. 16 Branches in Cape Town. Costs R95.00 per person (R85.00 if you attend with a member).
50. Pick your own Roses at Chart Farm in Wynberg: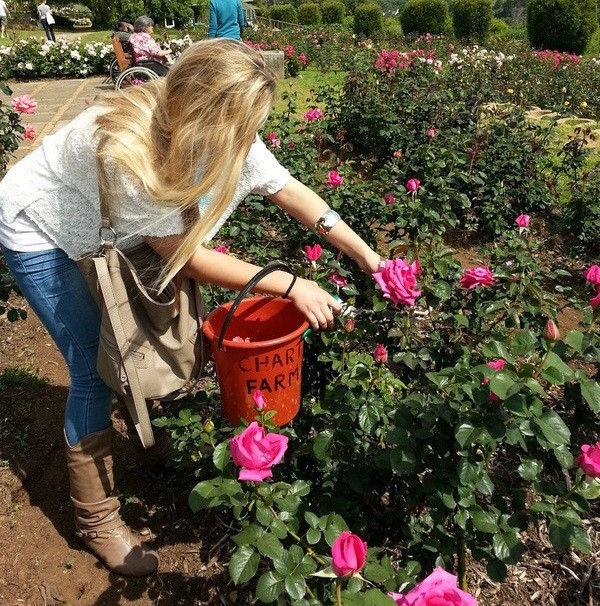 Chart Farm is situated in Wynberg (adjacent to Wynberg Park) about 15 minutes from Cape Town city center. Visitors can hand pick roses, fresh apples, grapes, and nectarines. The farm boasts a beautiful rose garden where you can pick your choice of magnificent roses. There is also a farm stall selling a variety of tasty treats, and a coffee shop where you can relax and enjoy the view. Costs R4.00 for each Rose you pick by yourself
You see? In Cape Town, there is no dull moment, and you can never be bored. You can do all of the things above under R200 so you don't have to worry about not having enough cash either. So go on, choose an activity from the list and have a fabulous time.