Candice Modiselle is a prominent South African actress who got her start in the industry at a young age before reaching adulthood. She has come a long way since her days as a popular child actor, having participated in numerous projects in the South African entertainment industry.
Besides acting, Candice is a respected presenter who has worked with notable people across several platforms. She is also skilled in choreographing, a talent that has taken her to many places in the country and beyond. Though this pretty lady is all grown now, her early acting exploits will never be forgotten in a hurry.
Candice Modiselle Launched Her Career At The Age Of 10
Candice Modiselle began charting the course her life would follow at the age of seven. Upon clocking 10, she took everyone by surprise by landing a role in a theatrical production, Cagebird, which took place at McAuley House School. When it became clear to Candice that she would do well as an actress, she went ahead to seek admission to study Dramatic Arts at the University of Witwatersrand. She was offered admission, and by the end of her studies at the university, she emerged as the overall best achiever.
The Soweto native has since grown her craft since she left the university. She bagged her first television role at the age of 21, and since then, she has continued to impress her fans. Though she is yet to win an award for her roles in the South African entertainment industry, her career timeline is quite incredible.
She Now Has Multiple Sources Of Income
Candice Modiselle is best known as an actress. But besides acting, she is a top-notch radio host, presenter, artist, speaker, and educator. She teaches television presenting at OnCue Interface School of Television and Radio, a communication organization, which she joined in 2017. Candice also worked as a presenter on YOTV Live from June 2016 to June 2018.
She has achieved fame and fortune through her multiple sources of income. The value of her assets is being currently calculated, but it is believed that she has amassed a reasonable wealth over the years.
Honoured to be a lecturer for another session of the @Oncueinterface_ Junior Classes. An amazing week ahead of learning & fun😄❤ Can't wait! pic.twitter.com/iHX85QYLRs

— Candice Modiselle (@CandieModiselle) June 23, 2017
The Soweto Native Currently Boasts An Impressive Resume With Numerous Gigs
Candice Modiselle has been involved in numerous gigs ever since she broke out. As mentioned earlier, she spent two years as a presenter on YoTV and as a guest presenter on the SABC1 music shows, Selimathunzi and Live AMP. In 2017, Candice made her first appearance on the SACB1 soap opera: Generations: The Legacy, where she played the role of Lerato.
She was also among those who made it to the first episode of the 5th season of the BBC Brit reality show, Come Dine With Me South Africa. She made the special appearance on March 11, 2019, alongside the following celebrities: fashion designer, Gert-Johan Coetzee, DJ and comedian Lucky du Plessis, and "Real Housewives" star Chistall Kay.
In 2019, she landed her first starring role on television in the 1Magic / Mzansi Magic drama series, Impilo (The Scam). That said, her greatest achievement in her career so far is being among the cast of Generation: The Legacy and becoming one of the presenters on YoTV.
Candice Isn't the Most Successful Among The Modiselle Sisters
The Modiselle sisters have their parents to thank for their talent genes, especially their dad who was a successful model before his death. Candice is not the most successful among other Modiselle sisters- Refilwe and Bontle, as we shall see in the following paragraphs.
Refilwe Modiselle
Refilwe, who is the oldest daughter, is a fashion model, actress, and singer. She began modeling at the age of 13 after her path crossed with Y! Magazine. Miss Modiselle broke records in South Africa in 2005 when she graced the runway for elite South African designer, David Tlale, becoming the first albinistic model to do so.
Refilwe began showing great singing potentials in her school days and would go on to perform with South African songstress Keabetswe Motsilanyane as a backing vocalist as a student. She has worked with numerous print magazines and agencies, including Black River FC. Among other achievements, Refilwe was nominated to the Oprah Magazine 2013 "Power List."
In addition to holding the record as South Africa's first fashion model with albinism, Refilwe also has a lot of online fans who visit her page daily. She is popularly known as vanillablaq on social media. Like Candice, she graduated with distinction from Varsity College, where she studied Advertising.
This hardworking fashion model, however, keeps the information about her personal life away from the public. So, it is difficult to tell if she is seeing any man presently or not. She has not been in a publicized relationship, and she has never spoken about being in past relationships.
Bontle Modiselle
Among the Modiselle sisters, Bontle is perhaps the most successful and popular as she has a diversified career, which has offered her opportunities to work on more lucrative projects and with high-profile personalities and brands. She can be best described as a total package- a model, singer, actress, choreographer, radio personality, TV personality, dancer, and television host.
Bontle began her mixed career as a dancer in 2007, appearing in music videos of notable artists like Rouge, DJ Tira, and Major League DJz. As a choreographer, she has featured in high-profile events and shows, including Multichoice Diski Challenge and Basketball National League. Bontle has also served as an ambassador for some brands, including Revlon.
The University of Johannesburg alumna rose to fame through her role in the dance film Hear Me Move. The project also earned her an Africa Movie Academy Award nomination for Best Actress in a Supporting Role.
https://www.instagram.com/p/CAnIRUwH_4Y/?utm_source=ig_web_copy_link
Aside from being a successful industry person, Bontle is happily married to the love of her life. She has been with Ricardo Moloi, popularly known by his stage Priddy Ugly, for over a decade and counting. The two share a lovely daughter named Afrika Bonita Lerato Moloi. Actress Bontle also has a joint YouTube channel with her husband. They've been sharing a whole lot about their personal lives and families on the platform since it was launched. The screen diva is two older than her husband, but it has never stopped their happiness.
Candice Modiselle Is Not A Twin, Contrary To Popular Belief
Candice is not a twin as many think, rather she is the youngest of the Modiselle sisters. Her parents, Percy and Grace Modiselle gave birth to her on May 16, 1995, making her 28 years old. Her sister Refilwe is nine years older, while Bontle is five years her senior.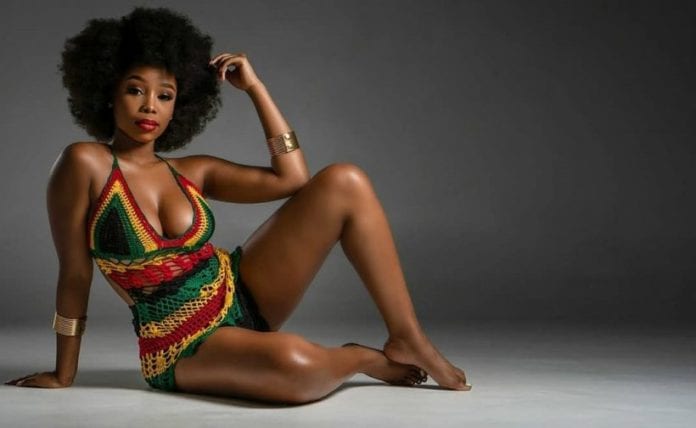 Also, Modiselle has never mentioned or confirmed being a twin, not even with any of her sisters. She respects and adores her elder sisters, though they all sell their crafts in the same industry.
Candice Modiselle Still Has Many Years Ahead Of Her To Do More Exploits
Candice is 28 years old now. She has been living a purpose-driven life since she joined her sisters as members of the Modiselle family on May 16, 1995. The actress may be in her mid-twenties, but she has recorded laudable achievements than most of her peers.
From age of 10 when she started performing to date that she is 28 years old, Candice Modiselle has done well for herself and everything she represents. Though she apparently looks and acts like someone with a much older soul, she is still very young – younger than many thought and way wiser beyond her age.
With an impressive performance experience under her belt, Candice stands a chance of dominating the industry in no distant time. She is already an inspiration to the younger generation, and her fans believe her raw talent and maturity will continue to distinguish her from her contemporaries.