Hardworking and tenacious are some of the adjectives that can accurately describe the Bafana Bafana football star Bongani Zungu. Playing at the midfield position, he is notable for his box-box playing style that sees him simultaneously create chances for the forwarders and track-back to help the defense when necessary. Previously a player for the South African league's Mamelodi Sundowns, he joined the French Ligue 1 club Amiens in 2017.
Early Life
Bongani Zungu was born on the 9th of October 1992 in Duduza, Gauteng South Africa. His father was an ardent fan of South Africa's club side Orlando Pirates and apparently, he passed on his football passion to his son who began playing at an early age. Zungu's football journey began in 2010 when he was 18 years old. He began by joining Limpopo's youth team Dynamos and would spend the next two years honing his skills.
His skills at Dynamos were good enough to attract the attention of AmaTuks Coach Steve Barker who offered him a spot to join the team which represents the University of Pretoria. At the time that Bongai Zungus joined AmaTuks, they were in their debut PSL season. With Zungus' help, the team was able to finish in the top 8 in the league. His contributions to the team attracted eyes from bigger clubs and Bongai chose to play next for the Mamelodi Sundowns Football Club on an exchange deal.
Breakthrough at Sundowns
Bongani Zungu's decision to join the Sundowns at the time was not an easy one as the club had at the time built a bad reputation for killing the career of youngsters. However, after much persuasion from coach Pitso, Zungu gave in to his advances and decided to join the club. Contrary to what many feared, Zungu's career did not deteriorate but soared instead. He made a whopping 58 appearances for the team from 2013 to 2016 a period when they enjoyed huge success lifting a number of trophies including winning two PSL titles in the 2013-14 and 2015-16 seasons; the Nedbank Cup in 2014-15, as well as the Telkom Knockout trophy in his final season – 2015-16.
With his profile boosted by trophies, Bongani Zungu came under the radar of much bigger teams including some from Europe. Portuguese club side Vitoria Guimaraes was the next to win his heart; he joined the team on the 20th of January 2016.
Bongani Zungu In Europe
Due to a hairline fracture that Zungu picked up in his last match while playing for his old team (Mamelodi Sundowns); his career at Guimaraes did not kick off at a pace he'd hoped.
The injury which sidelined the player out of the rest of Sundowns' Championship-winning season also saw him on the sideline for the better half of the season with his new team. The team had signed him regardless of the injury which they perceived as minor compared to his quality. Zungu would later make just 19 appearances for the time but when he began earning playtime, he was sure to make the best of it. He was able to score a goal in his 19 appearances.
Towards the end of the season, Zungu inked a deal with yet another European team – the French Ligue 1's Amiens joining the side in 2017. His salary at Amiens is an estimated €299,000.
National Team
Bongani Zungu made his debut for the South African national team in 2013 in a match against Burkina Faso (South Africa won that match 2-0). Three months later, Zungu scored his first goal for South Africa; against Swaziland (The match ended in a 3-0 win to South Africa). As of October 2019, Zungu has made 27 appearances for the national side, scoring 4 goals.
Read Also: Siphiwe Tshabalala – Age, Salary, & Relationship with Bonang Matheba
His Ex-Fiance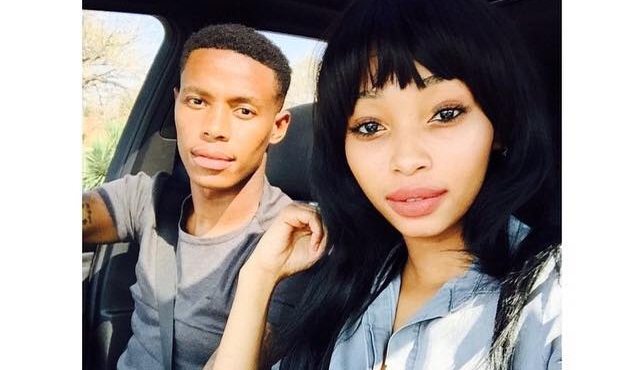 Bongani Zungu was previously in a longterm relationship with Khanyi Cele. The couple in late 2018 got engaged after which Zungu went ahead to post photos of the proposal which happened at the Eiffel Tower in Paris. Zungu and Khanyi were "couple goals" and greatly admired by many. However, it seemed as though the engagement jinxed their love as the couple split by March of 2019.
Following the break-up, his ex-fiance Khanyi Cele went on a crazy social media brawl. She made a video where she was seen badmouthing her former flame and going as far as calling on other girls to go have sex with him but be sure to send her photos of their act, assuring them that sex is all Zungu has to offer. The apparently drunk Khanyi was seen in the (now deleted) video being egged on by two women suspected to be her mom and aunt.
The cause of the break up was reported to be Zungu's ceaseless cheating with other women. The former lovebirds have now deleted each other photos from their respective social media pages.