If you have an urgent need to speak to someone about something important but do not have enough airtime to make or initiate a call, what do you do? You can buy airtime or borrow from your network. If those options are also not available, you can send a Please call me on MTN using either an SMS or USSD code designed for the said purpose if you are an MTN subscriber.
The service makes it possible for you to send an SMS to someone, requesting that the person calls you back. What is fascinating about the service is that it is straightforward to use, and it is free of all charge, unlike most other interesting services the network has provided for. Here is all you need to know about how to make use of this all-important service.
What Exactly Is Please Call Me On MTN?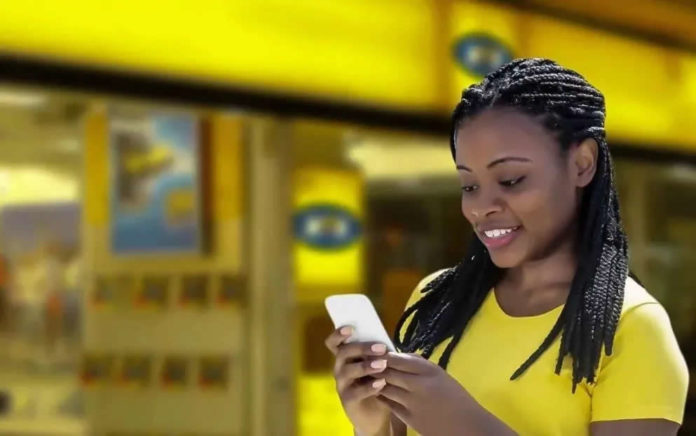 The Call Me Back is a free Value Added Service (VAS) designed to assist subscribers in getting other subscribers of the network to call them when they are out of airtime and other options of reaching to them. You can make use of the service to send an urgent message to friends, family members, work colleagues, or any other MTN subscriber when you do not have any airtime to initiate a call.
It is no secret that there has been a long battle between Vodacom and Kenneth Makate, who is known as the founder of the CallMe back service. This battle did not stop other networks, including MTN, from using the service, which has become one of the most important services provided by Telcom service providers in the country.
Apart from the general CallBack service by MTN, there is also another type of service, which Europ Assistance provides for MTN users. It is made available for deaf and speech impairment who are in any form of danger. To use this, save the number *130*3272*29#  on your phone and dial it when there is an urgent need. Note, however, that this is not designed to be sent to individual numbers.
How To Use Please Call Me On MTN 
Before now, there used to be various methods to send the Call Me Back SMS, which includes using the SMS function on your mobile phone. However, it can now only be done through the USSD code following the steps below:
On your mobile device, dial *121* (do not initiate the call yet)
Next, you will need to input the number of the person you want to send the message to.
Now go ahead and put the # sign and initiate your call.
NB: Dial *121*MTN Number#. For example, dial *121*083 123 4567#.
Once you follow the steps, the message will be sent, and you will receive a message informing you of the success or otherwise of the message you sent.
The Call Me Back Service Is Entirely Free
As already stated, the Please Call Me Back service is free and does not come with any cost implication. This means that MTN does not charge you for using the service, neither does it charge the person receiving the message.
With that said, it is not an unlimited service that you will continue to use without end. Each day the network gives subscribers only 5 Call Me Back SMS, and when you exhaust them, you will have to wait for the next day to get them again. More so, even though MTN gives a total of 35 Call me back SMS in a week, it doesn't accumulate if you do not use it in a day. Hence, you can only have a maximum of 5 SMS in a day.
It is important to note that the service can only be used from one MTN network to another. When you try sending the message to numbers of other networks, the service will not be processed, and you will receive a failure notice.
There Are Many Ways To Manage The Service
We've come a long way since 🤙 was the only signal for #PleaseCallMe or changing the name to fit in a sneaky text 😂 Comment with your callback display name below. Dial *121# to check and change your MTN CallBack name at any time. #ItsGoTime. T&C apply pic.twitter.com/dhXqqaUafS

— MTNza (@MTNza) May 7, 2021
Initiating the service is very easy, but MTN still provides many ways to manage it, including ways that you can stop people from sending it to you, blocking the advertisements that come with it, and how to personalize the feature.
How To Bar The Call Me Back Feature
If you realize that some numbers are always sending you call me back message for reasons you deem needless, you can block or bar them from sending the message to you by following the steps below:
Dial the *121*2# USSD code
Select the barring option
Put in the number you want to bar and then save it. Once this is done, when the barred number attempts to send a CallBack message to you, it will not go through.
You can also unbar any number from sending Call Me Back to you by dialing *121*2#. From the options that appear, select Remove Barring and then select the number you want to unbar and then confirm it. This will allow the number previously barred to now send you a CallBack message.
You Can Personalize The CallBack Feature
Even though you can send a total of 5 CallBack SMS in a day, you can personalize one of such messages. This means that you can include your name in the message instead of just sending Please Call Me.
To do this, dial *121#. From the options that appear, select the first option (personal name). Select what you want to do; enter a name or change the name already there. It is important to note that you can only put your name using 10 characters. While no space is allowed, you can use punctuation marks such as a comma and a full stop.
Once the name has been put in, press complete, and it will be saved. Apart from the options of either entering your name or changing it, you can also select the option to check your status or to delete your name if it was previously set.
You Can Also Stop Advertising on MTN Please Call Me
Even though the Call Me Message on MTN is free, it is important to note that there are times that such messages also carry advertisements from the network, which can sometimes be frustrating. The good news is that you can stop the adverts from showing when you receive the message.
Dial the USSD code, *121*3#, and select opt-out from the options that appear. Next, you will want to confirm your choice. If that is successful, you will receive a confirmation that you have been opted-out, and you will no longer receive advertisements.
Note: MTN can decide to change the codes for the CallBack feature at any time. Because of this, if you try and it doesn't work, you may as well call MTN careline on 135. Although it could also be that you have been barred by someone you are trying to message.