There are many reasons some people find it difficult to memorize their MTN number. When people buy a new sim card, it takes some weeks, months, and sometimes a year or more to finally memorize their number. And then, when someone has more than one mobile number, it takes a sharp memory to have all of them upstairs accurately. In a bid to proffer a solution to these challenges, MTN came up with ways to make things a bit easier for its customers to easily retrieve their numbers with little or no difficulty anytime any day.
The paragraphs below outline ways to check for your phone number without breaking a sweat if you are an MTN user. Before we get down to business, it is important to note that your MTN phone number is written on your SIM pack, and the underlisted methods can only be needful if your SIM pack is not readily available at the time you want to check the number or if you have lost the pack.
USSD Codes For Checking Your MTN Number
There are various USSD codes you can use to check your MTN numbers using your mobile phone. But before we list them, it is important to share with you how to use the MTN USSD. First of all, you have to dial the advertised code of the USSD service you want to access, after which you can go ahead to press the call button.
Manage all your mobile needs from the safety of your home with MTN's self-service options. You can buy devices, upgrade and recharge online, via USSD or MTN Chat, and on the new MTN app. For more info, visit: https://t.co/yjQIEqZyqw. #EverywhereYouStay. T&C apply pic.twitter.com/hrvow4SmYj

— MTNza (@MTNza) April 9, 2020
Once you do that, the app will get back to you with a menu containing the numbers. Press reply and choose the number of the information you want to receive. Lastly, just press send/call on your phone, and you are good to go.
For the MTN number retrieval code, follow the instruction and select the option that will help you check/retrieve your phone number.
Here are various methods of checking your number.
1. The *123*888# Code
By simply dialing *123*888#, the code takes you to a list of options. Choose the option that reads "Account Info." Once you do that, it will immediately lead you to a sub-section with another list of options. From there, choose the "My number" option. Instantly, a message will appear with your mobile number being displayed for you. Go ahead to copy it down somewhere for future purposes.
2. The *121# "Call Me Back" Feature
This MTN feature is usually accessed through the code, *121#. Once the code is dialed, it prompts the recipient to call you. The prompt comes in the form of a message with your phone number mentioned in it.
This method will be more effective if you have the recipient of the message close to you, then you could easily retrieve your number from the person. On the other hand, if the recipient is not close by, you could ask them to read out your number to you when they eventually call you back.
3. MTN Mobile App
The MTN mobile application, also known as "My MTN App," is another way subscribers easily check their mobile phone numbers. Once you have the App downloaded on your phone, all you need to do is log in with the required details.
Click on the "Options" menu, which is at the top right-hand corner of the page. Next, click on "My number," and your MTN mobile phone number will be displayed. To use this platform, you must have an internet-friendly device and active data bundle.
4. MTN Customer Care Center
MTN has amazing customer care service. In fact, their customer care department is one of the best in South Africa. They are always available and often respond to messages and queries on time too. If you wish not to use any of the methods mentioned above or you have exhausted all of them all to no avail, do not panic; MTN customer care service is there to attend to you.
First of all, you need to start by contacting them via *135#. Once you pull through, navigate through their service options until the point where you get to speak with a representative. Inform the agent that you want to retrieve your phone number and also asked for it to be sent to your phone.
This can be done in two ways. You can patiently wait for the agent to call it for you or send it to you via SMS. The choice is all yours.
Note the following:
Most MTN offered services are free of charge.
However, you might be charged for using MTN USSD depending on the service being offered. According to the telecommunication company, the USSD standard charge is 20c for every 20 seconds or part thereof.
What Is The Easiest Way To Find Your MTN Number?
All the platforms mentioned above are quite easy to undertake. How easy it will be for you depends on if you have all the requirements to make that happen. For instance, if you don't have an internet-friendly device and an active data bundle, it's needless to use the MTN mobile app. But, the same platform would definitely be the easiest for someone with a smartphone and data.
Sometimes, it takes patience to get your queries resolved on the MTN customer service platform. From their waiting time to a one-one chat with their agent, someone using their mobile app could ratify the same problem within minutes while you are still waiting for your call to be picked.
Then, about the 'call back' feature, you might end up waiting the whole day if the recipient does not see your message on time or if his phone is switched off. So, you see, it depends on certain factors. But if any of the methods is more favorable to you, you need not waste time finding out your mobile number.
Simple Service Code You Can Use to Get Your MTN Number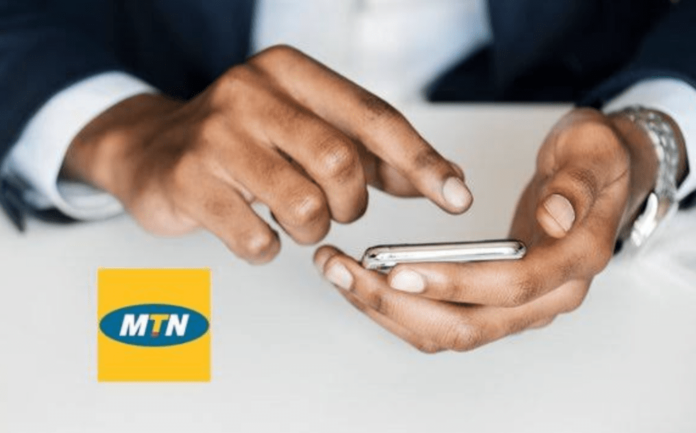 The *123*888# code remains the easiest service code to get your MTN number. Whether you are using a feature or smartphone, you can always get it sorted out immediately. All you need to do is ensure that you have a network on your phone and follow all the prompts. If you still need to call MTN for any issue relating to checking your phone number, dial *135# to get it sorted out.
Can I Possibly Check My MTN Number From Another MTN Line Or From A Different Network?
Only MTN subscribers are allowed to maximize all the methods of checking one's number discussed above. If you are not an MTN client, you cannot use your sim card to check your numbers on any of their platforms or through their USSD outlets.
For instance, you cannot use your Telkom line to check your MTN number. Similarly, it is impossible to check your MTN number using your Telkom line or another MTN subscriber's sim card. Most MTN policies are put in place for security purposes and to guarantee the safety of their clients while making transactions.