Buying airtime on MTN keeps getting easier as the years go by, the network provider is stopping at nothing to ensure that their users enjoy different services without stress. There are many methods used for buying minutes on MTN, a user can choose from any method, depending on their device and current situation. The network provider has also made it possible for users who are not disposed to buy airtime at a particular time to borrow MTN airtime and pay on their next recharge.
With amazing offers like the foregoing, little wonder why MTN is the largest network provider in Africa. As a user, you should know all the different ways to buy minutes and how to borrow MTN airtime as well.
These Are The Several Ways To Buy Minutes On MTN
MTN has provided different methods of buying minutes to make recharging your line more convenient, some of these methods can only be used by smartphone users who have data in their phones, others are suitable for just anybody.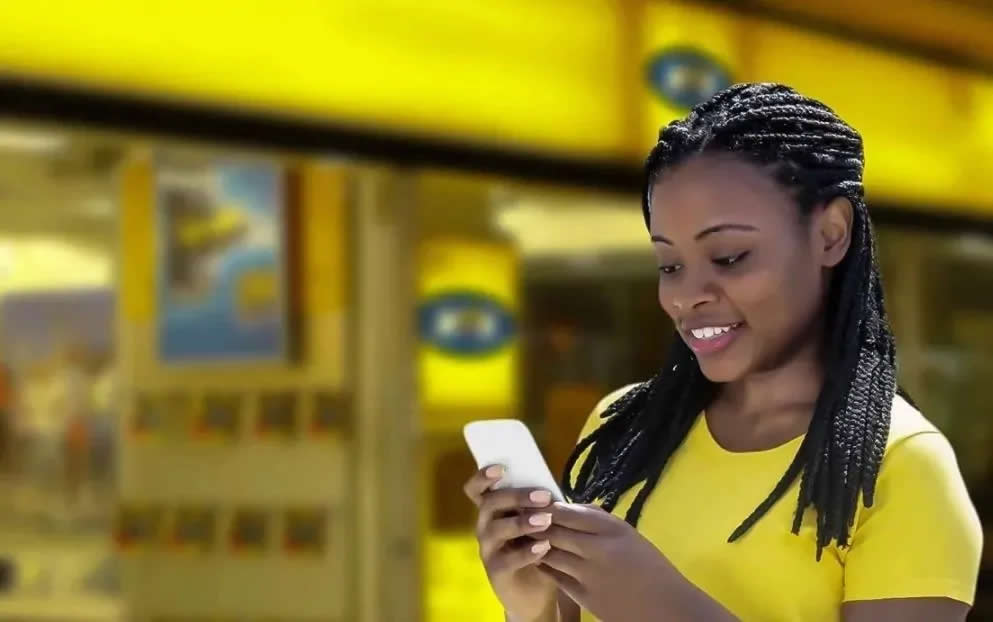 Although most users have settled with one particular method of buying minutes, it is also wise for you to know how other methods work as you could be in a situation where the method you know cannot be used. All of these methods are very easy and straight to the point, they do not require any level of technicality, as long as you know how to use your device, you are good to go.
You Can Buy Airtime From MTN Online Shop
MTN users who have smartphones and data can purchase airtime from MTN's official website. The process takes a maximum of five minutes and here is how to go about it:
Visit mtn.co.za.
Tap on 'Recharge/Top-Up'.
Click on 'Airtime'.
Input the amount of airtime you will like to purchase.
Tap on the 'Confirm' button.
Input the cellphone number you will like to purchase the airtime for.
Click on 'Confirm'.
Proceed to pay for the airtime using your debit or credit card.
While inputting the cellphone number, you should be careful, and before clicking on the confirm button, be sure that the number is correct because recharges cannot be refunded.
You Can Buy Minutes On MTN Using Your Bank's Unique Code
Users can also purchase airtime directly from their bank account using a USSD code. This method is suitable for both smartphone and non-smartphone users, as it does not require data or any app. Here is a list of the different banks you can buy airtime from and their codes.
| | |
| --- | --- |
| Bank Name | Code |
| ABSA | *120*2272# |
| Capitec | *120*3279# |
| FNB | *120*321# |
| Nedbank | *120*001# |
| Standard Bank | *120*2345# |
Using these USSD codes is free, although your bank may charge a little token for the transaction. Most people buy airtime directly from their bank these days.
MTN Eazi Recharge Is Another Way Of Buying Minutes On MTN
Easy recharge is one of the easiest ways to buy airtime. It does not require that you have a smartphone or internet. All you will need is your ATM card. To register for easy recharge, dial *136*10# to register for Eazi recharge, after which you can always buy airtime using the steps below:
Dial *136*10# on your MTN line.
Select 'Recharge'.
Provide the cell phone number you will like to recharge.
Enter the amount.
Accept the terms and conditions.
Proceed to make payments using your debit or credit card.
You Can Recharge Your MTN Line Using Vouchers
One of the oldest and easiest ways to buy minutes on MTN is the use of voucher cards. This method is efficient for all kinds of users. The only thing you will have to do is find a store that sells MTN voucher cards and as the largest network provider in Africa, MTN voucher cards are not difficult to find. To recharge your line using a voucher here is what to do:
Dial *136*recharge voucher pin#.
You will receive call minutes equivalent to the amount of voucher you purchased
You can also:
Dial *136#.
Select 3.
Enter the 16-digit recharge voucher pin followed by #.
How To Load An Over Scratched Voucher Card
Over scratching your voucher card can be very annoying, but all hope is not lost as MTN has made it possible for the situation to be salvaged. You can load the card by calling customer care or using the MTN mobile app.
By calling the customer care line:
Dial 180 on your MTN line.
Press 6.
Press 0.
You will be directed to a customer care agent who will request the card's serial number.
After providing the serial number, the customer care agent will load the recharge card to your account directly.
Using the MTN App:
Open your mobile app.
Select load over-scratched card.
Provide the pin on the card and replace missing numbers with dots.
Enter the serial number.
Provide the phone number you want to recharge.
The phone number will be credited.
MTN Users Can Buy Call Minutes Using ATM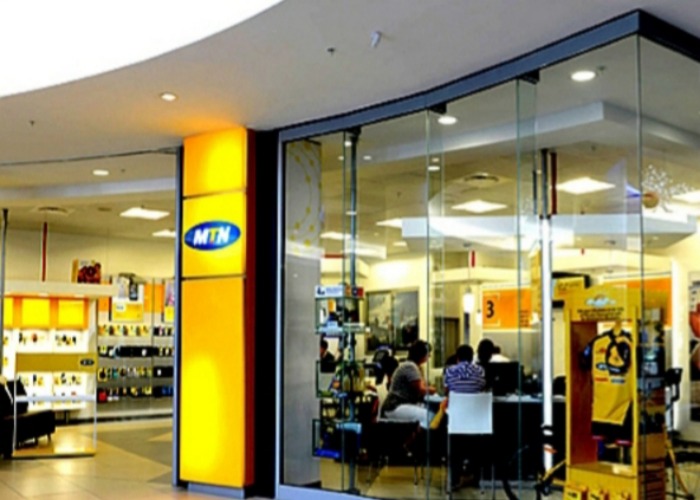 Another way to purchase MTN airtime is by using an Automatic Teller Machine (ATM). All you need for this process is your debit or credit card.
Insert your card into the ATM.
Enter your pin.
Select your airtime.
Enter the number you will recharge.
Choose an amount.
The airtime will be credited to your line almost immediately.
You Can Buy MTN Minutes From Vendors
Aside from banks and small stores, MTN also partners with other companies like World Remit, Jumia, etc, to sell call minutes. Such partner companies have different methods of buying airtime from them.
While some of these companies like Jumia have mobile apps, through which you can purchase airtime, others like World Remit sell airtime using their websites. So, to purchase airtime from these vendors you will have to navigate through their apps or websites.
How To Borrow Airtime On MTN
In a situation where you cannot buy airtime, whether it is as a result of lack of money or inability to make use of any of the methods listed above, MTN has made it possible for a user to borrow airtime and pay at their next recharge.
To borrow minutes on MTN, follow the steps below:
Dial *136*2# on your MTN line.
Select xtra time.
Choice an amount to borrow.
You will be credited with the airtime, and you will notice that your account balance now reads in minus.
Factors That Determine Your Eligibility to Borrow Minutes and How Much You Can Borrow
SIM registration status.
How frequently you recharge.
The average revenue per user.
Network status and history.
The number of years you have used the network.
Extra time status.
Payment history.
Different users are allowed to borrow up to certain amounts depending on how much they usually recharge and how often they recharge.
What Can I Use Borrowed Airtime For?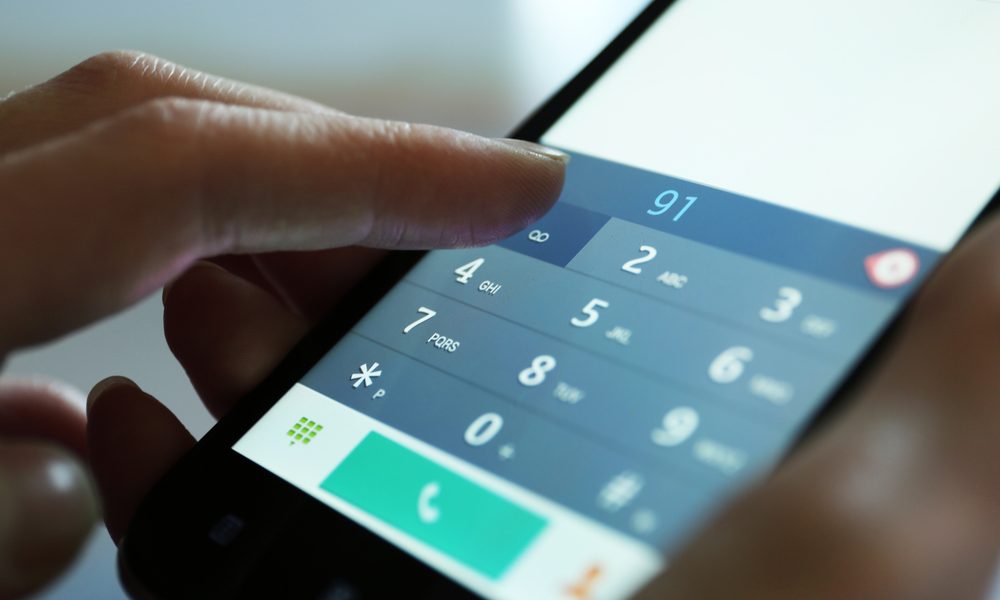 Here is a list of what you can do with borrowed MTN airtime:
Make calls
Send SMS
Surf the net
Purchase data bundles
Purchase combo bundles
Purchase content and premium services
International calls
You can also transfer borrowed airtime
What are the consequences of borrowing airtime?
Just like every other loan, borrowing airtime from MTN comes with consequences that you should know about. For borrowing airtime on MTN, you will be charged a service fee of one rand. Both the service fee and the airtime you borrowed, will be deducted from your next recharge.
If your next recharge is not sufficient to pay up your debt, it will be deducted partially from subsequent recharges until you pay up. If you don't recharge after three months of borrowing, your number will be barred from using the service until your next recharge or until you deactivate the SIM card.
How To Stop MTN From Using Your Borrowed Data To Renew A Data Plan
Except you are willing to use your borrowed airtime to buy a data bundle, it can be really hurtful when you borrow MTN airtime and it is used to renew a data plan that you did not intend to renew. So, to avoid this, it is important for you to opt out of the MTN data plan auto-renewal service. Whenever you have the money to purchase the same bundle again, you can do that. Here is how to cancel MTN auto-renewal:
Dial *135*6# on your MTN line.
Select the option to opt out.