Duduzile Cynthia Myeni, a South African businesswoman and public office holder popularly known as Dudu Myeni is currently going through a very rough patch in her life and career since certain revelations were made about her. It recently came to light that since 2009, the former South African Airways chairperson has continued to hold major offices in South Africa without being qualified for them. She's yet to complete her academic studies at the University of KwaZulu Natal which automatically makes her unqualified to hold most, if not all of the positions she has held. Since the first public office she held in 2009 and fast forward to 2020 (about 11 years later), Dudu Myeni is yet to complete her academic work which would get her certified.
Coupled with allegations regarding her qualifications, Dudu Myeni now has herself roped in corruption charges brought against her during her time as the chairperson of South African Airways (SAA) and has been appearing before a special committee – the Zondo Commission, set up in 2018 to investigate state capture and all related matters – in 2020. If Dudu Myeni is truly unqualified for all the positions she has held since 2009, how did she manage to sail through for the past eleven years without being noticed? What about the corruption charges against her, will she be found guilty as charged? You can only find these answers if you read on.
Dudu Myeni Is Best Known As the Former Chairperson Of South African Airways (SAA)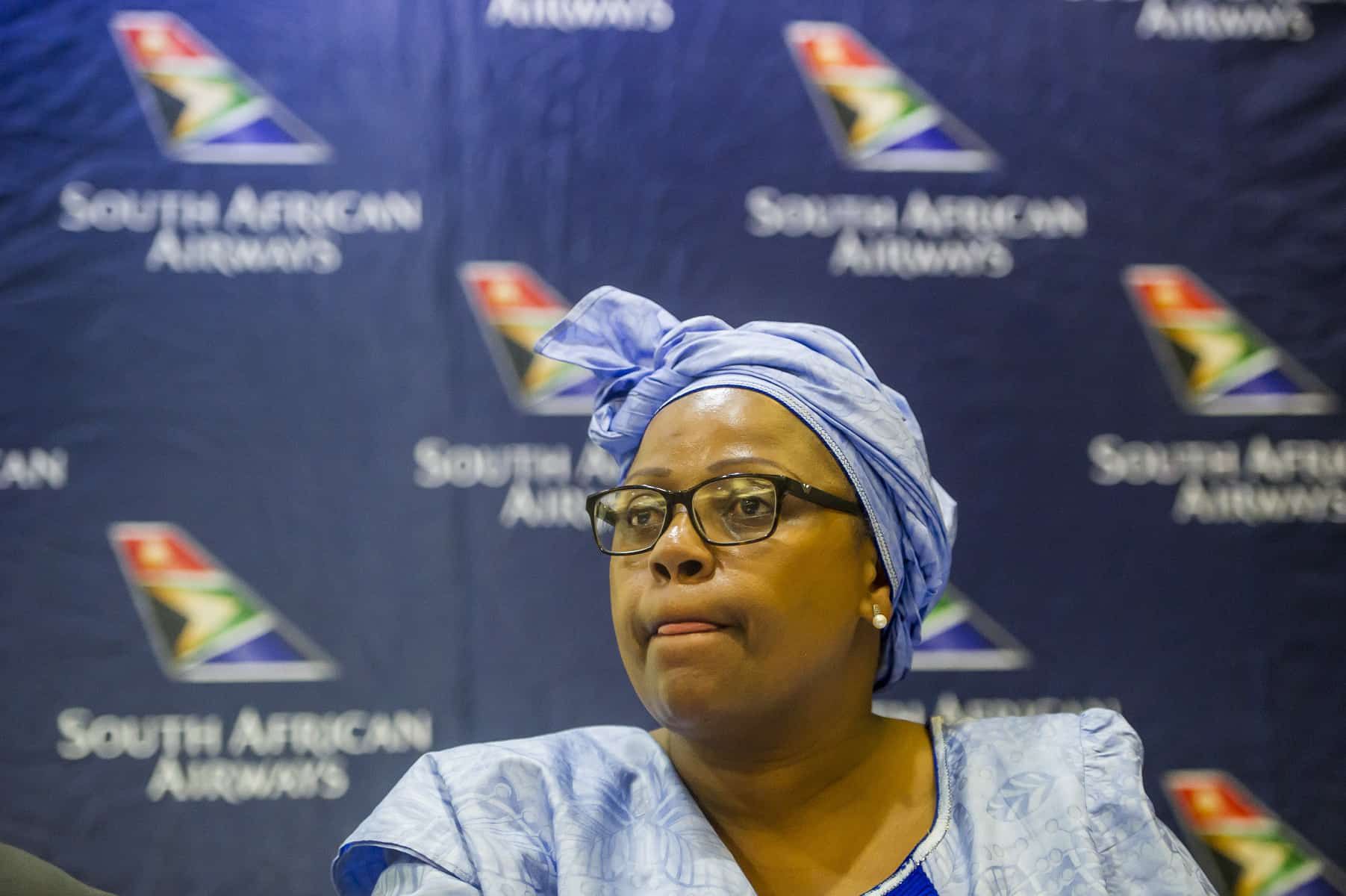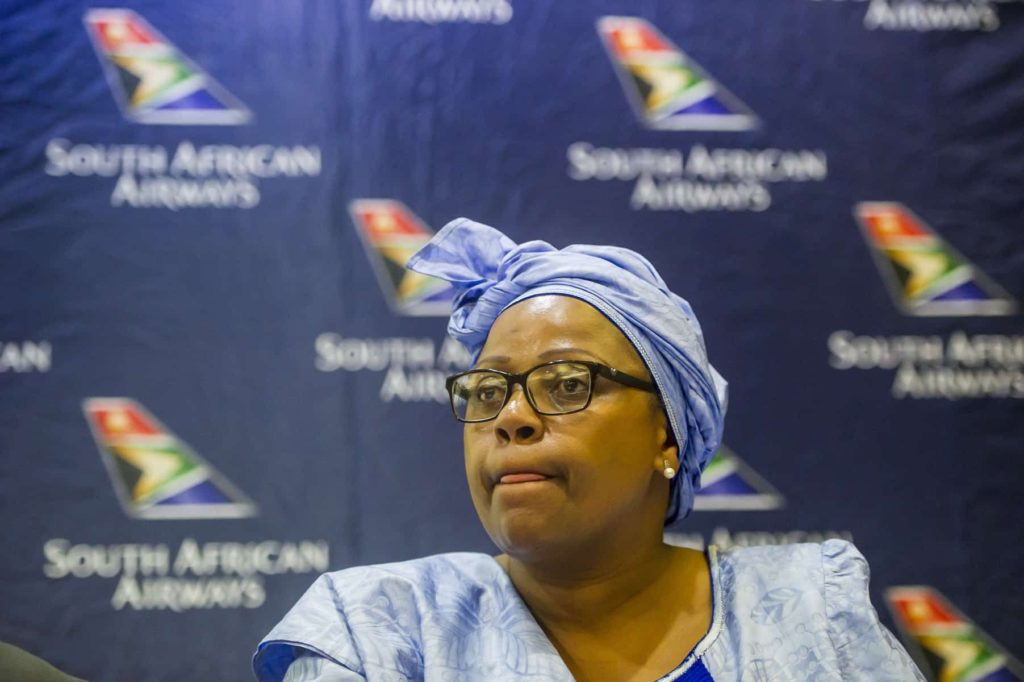 Dudu Myeni who is a member of South Africa's ruling African National Congress (ANC) has enjoyed what we can call career success. Since 2009, when she landed the position of non-executive director of South African Airways (SAA), she continued to rise within the ranks of the SAA. This cumulated in her becoming the acting chairperson of the agency in 2012, a position she held from 2012 until 2015 when she finally became the chairperson of SAA.
In 2015, while serving as the chairperson of SAA, she was also a board member of the Jacob Zuma Foundation, the vice president of African Water Association, Director of Trade and Investment Kwazulu-Natal, the Chairperson of the South African Association of Water Utilities, and the Mhlathuze Water Board.
For someone who has held all these high and mighty positions, you would expect that she must have attended one of the recognized universities in South Africa or abroad and must have received some honorary awards or degrees of some sort. Well, this is often the case with some government officials who have reached the peak of their career success, but not for Dudu Myeni.
Myeni's Highest Academic Qualification Is Secondary Teachers Diploma
While Dudu Myeni may not have the required educational qualifications to work in the sectors she has worked in and to hold the positions she has held, she does have some qualifications. She obtained her Primary Teacher Diploma from Madadeni College and her Secondary School Teacher Diploma from Umlazi College.
In 2009 when she rose to the position of non-executive director of the South African Airways (SAA), one of the academic qualifications listed by the SAA annual report for her was a bachelor's degree in administration from the University of Zululand. But, she was sincere enough to admit that she was still studying and was yet to actually get the degree. However, the following year, the bachelor's degree was removed from her qualifications in the SAA annual report.
There is a sad feeling about the revelation that Myeni does not have any academic qualifications to match her work profile because it is something that could have been avoided. The major twist here is that since 2009, when it was said she was still undergoing her studies, Dudu Myeni has still not been able to complete her studies.
But considering the fact that she did not improve her academic qualifications, the questions on everyone's mind are how then did she rise through the ranks, enjoying several promotions to the point that she became the chairperson of South African Airways (SAA)? What were the criteria used? How come no one noticed all these years?.
Several Witnesses Implicated Dudu Myeni In 2019 For Corruption At The Zondo Commission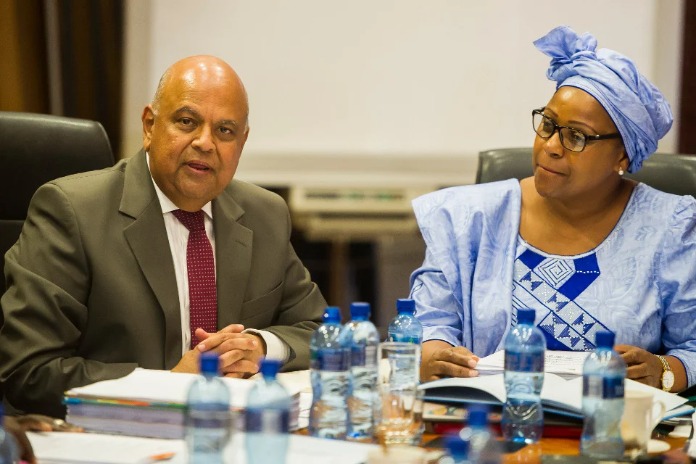 In June 2019, the former SAA Chief Financial Officer (CFO), Phumeza Nhantsi implicated Dudu Myeni at the Zondo Commission. The Judicial Commission of Inquiry into Allegations of State Capture colloquially referred to as the Zondo Commission, is a special committee on public inquiry that was set up by the Jacob Zuma administration in January 2018 to look into matters relating to state capture.
Dudu Myeni was accused by Phumeza Nhantsi of sending emails to top SAA managers as an anonymous whistleblower with the aim of implicating other executives, a move that ultimately resulted in the sacking of the affected executives. She was also accused of being the mastermind who spearheaded the capital deal between SAA and BnP, despite being fully aware that BnP had lost its license to function as a financial services provider.
The revelation of the SAA former chief financial officer came as a shock to the entire public who were not pleased with Dudu Myeni's actions and took to Twitter to air their grievances, with some even suggesting that she should be locked up.
Angelo Agrizzi, former Bosasa executive is also one of the witnesses who implicated Dudu Myeni at the Zondo Commission. He accused her of being an intermediary through which Bosasa made a monthly payment of R300,000 to the Jacob Zuma Foundation.
He went further to also accuse her of showing him and Gavin Watson, the former chief executive of Bosasa (now African Global Operations), confidential documents from the National Prosecuting Authority (NPA) that had to do with investigations regarding the company. For this reason, they saw every reason to do everything it takes to keep her on their side, including buying her expensive gifts.
Nicholas Linnell, a former Zimbabwean lawyer, also accused Dudu Myeni of giving out the order to suspend three Eskom executives in 2015. All of these were what led the Zondo Commission to summon the embattled former director.
Dudu Myeni Appeared Before The Zondo Commission In November 2020 And Only Answered Questions Regarding Her Qualifications
After several witnesses had implicated Dudu Myeni, she was set to appear before the Zondo Commission in November 2020. Before the set date, she made it clear that she was not going to respond to any question that could implicate her since she has the right to refuse to answer any such questions. So, in November 2020, when she finally appeared before the commission via video link, she made it clear that she was not going to respond to questions regarding the SAA as she had received a court order declaring her a delinquent director for the rest of her life.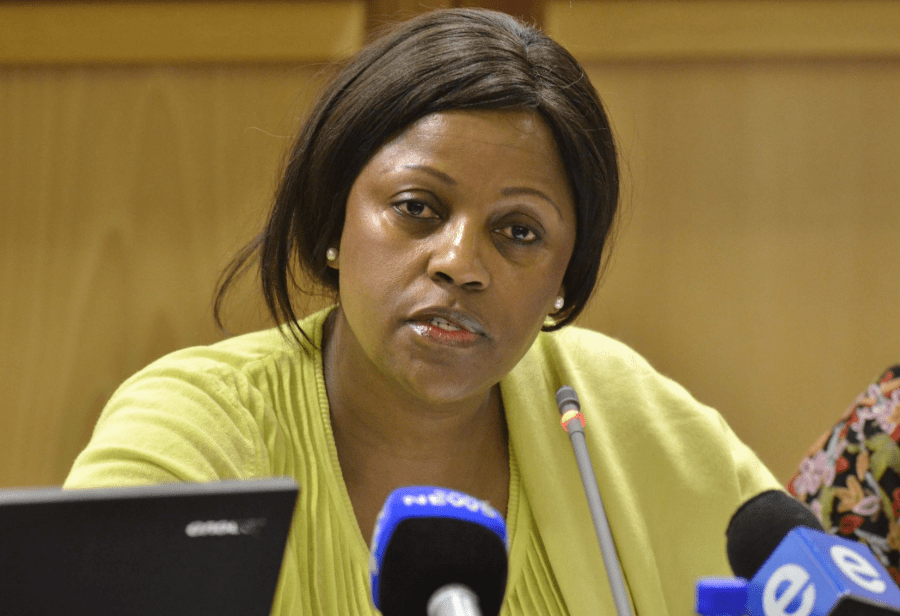 This happened in May 2020 following the petition brought before a South African high court by the South African Airways Pilots' Association (SAAPA) and Organization Undoing Tax Abuse (OUTA) asking the court to declare Dudu Myeni 'a delinquent director for life.' According to her, anything she says regarding SAA can be used against her by the National Prosecuting Authority (NPA) who was currently investigating her conduct and dealings while at the helm of affairs at SAA.
Throughout the session, she remained adamant about refusing to answer any questions regarding her past experience, background, and knowledge about the financial act. Finally, a question regarding her academic qualification was put to her, with reference to a document prepared by the Department of Public Enterprises to introduce her as the chairperson of SAA in 2012 and her qualification as the chairperson of Zuma's foundation that states that she has a bachelor's degree in Administration.
In her defense, she said that the CV did not belong to her and agreed to give the Zondo Commission her CV but will no longer respond to questions regarding her degree as it would implicate her. Adv. Kate Hofmeyr, the evidence leader made it clear that she was contradicting herself by saying she would provide her CV but questions regarding her degree would implicate her and finally, she decided to be more responsive.
Dudu Myeni admitted that at some point, she was studying Administration at the University of KwaZulu Natal but dropped out after two years without completing her studies. She also said that her CV as the Chairperson of SAA clearly shows that she was studying Administration but did complete her studies for obvious reasons.
She Gave The Zondo Commission One of The Most Absurd Excuses As The Reason She Manipulated Her CV
Still responding to questions regarding her qualifications during her appearance at Zondo Commission in November 2020, Dudu Myeni was asked if, throughout her career and rise to prominence, she has ever seen someone include a qualification that they were yet to acquire in their CV and what standard did she use to create her own CV that made her include a qualification she is yet to acquire.
In her defense, Myeni said she used her own standard to create her CV. She went on to add that she has been so busy focusing on dealing with poverty, inequality, and all the challenges she faces as a woman leader and has not had time to look at other people's CVs and so she created her own CV the way she wants it to look without taking tutorials from anywhere. Certainly not the type of response you will expect from a former SAA Chairperson.
To conclude her defense, the former SAA boss said issues concerning her qualifications were not part of the letter the Commission sent to her, so most probably, she did not see those questions coming and had not prepared a better response.
The Embattled Former Director Was Charged For Failing To Appear Before The Zondo Commission In May 2021
Dudu Myeni was expected to appear before the Zondo Commission on the 25th of May 2021 but Nqabayethu Buthelezi, her lawyer, appeared before the court alone, asking that the case be postponed because most of the questions they were going to ask his client were questions that she had already been asked before and refused to respond because it could implicate her.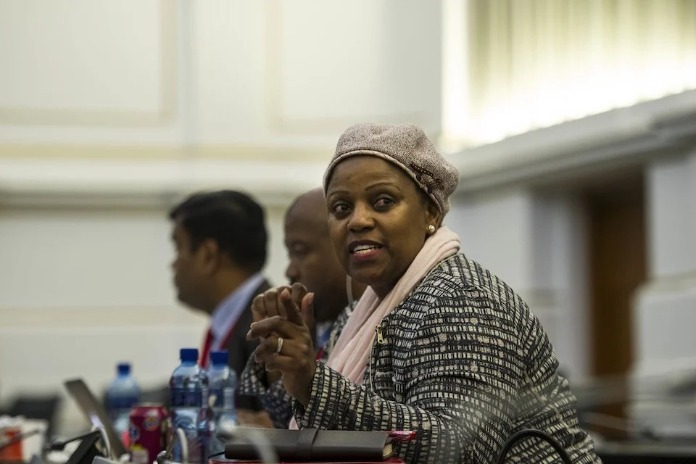 Kate Hofmeyr and Pule Seleka who did not buy the excuse made it clear that Dudu Myeni did not officially file for a postponement and so she had no excuse for refusing to appear before the commission. Her refusal to be present was deemed a criminal act because refusing to appear in court was Dudu Myeni's way of refusing to be accountable.
Itumeleng Mosala, the commission's secretary was asked to lay criminal charges on Dudu Myeni, making it her second criminal charge (the first one came for exposing the identity of a witness who was supposed to be anonymous) and she was summoned to appear before the commission that same day via video connection – which she did.
Dudu Myeni Denies Having Anything To Do With The Running Of Eskom And Suspension Of Three Executives
In the session later that evening, after appearing before the commission in 2020, where she communicated in English Language, Dudu Myeni requested to speak in her home dialect but the judge rejected the request because there was no translator and she did not make her request beforehand so that the commission could get a translator.
She was asked about the meeting she had with Zola Tsotsi – former Eskom chair and Nicholas Linnell, SAA's legal advisor on the 6th and 8th of March at Jacob Zuma's home to discuss the running of Eskom and the suspension of three executives – an event that both Nick Linnell and Zola Tsotsi had admitted to.
In her response, she said she had forgotten what happened at the meeting because she is always forgetful which is why she goes around with her diary to keep records, but what she remembers is that someone whom she would not mention the name approached her that he wanted to meet with Zola Tsotsi and wanted advice about hiring legal counsel, and Zola Tsotsi also wanted to meet with the president but she did not know why.
After members of the panel insisted she mentions the name of this 'someone', she finally said it was Jabu Maswanganyi, however, the testimony was totally different from what Zola Tsotsi and Nick Linnell had told the commission. She called their testimonies a lie and said she was only helping Zola Tsotsi out and never had an interest in the running of Eskom.
Despite emails and memos to prove that the testimonies given by Tsotsi and Linnell are true, Dudu Myeni still denies the allegation, stating that she responded to all her emails and the ones presented as evidence against her were sent without her knowledge.