Unstructured Supplementary Service Data (USSD) code is simply a communications protocol that facilitates communication between the mobile network operator's computers and GSM cellular telephones. USSD serves different purposes, and Telkom USSD codes are not an exception. With it, transactions are carried out with little or no assistance, effort, and guidance. They help clients to solve problems pretty fast and conveniently without, sometimes, going to the bank.
Since it came to existence, most people have abandoned their mobile app for many reasons. One of the amazing benefits of USSD codes is that you don't need a smartphone to maximize them.
Here's A List Of Active Telkom USSD Codes
Telkom, just like most contemporary financial institutions, has designed USSD codes that serve various purposes for easy transactions on phones. These codes are easy to recognize; they comprise a few numerical digits, making it easy for someone to cram them.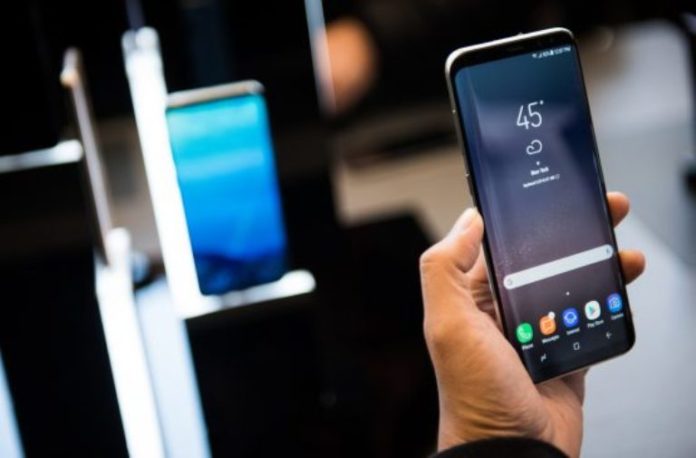 You'll get to know the tasks you can use each of them to complete as well.
1. *1#
What It Does: Checking Your Telkom Number 
Most Telkom clients do not know their number, while others usually struggle to find it,  especially those who do not know it by heart. To find out your Telkom number, dial *1# from your Telkom line, and automatically your number will appear on your phone screen.
Tip: Ensure to write it down somewhere, screenshot, or even save it anywhere safe for future use.
2. *140#
What It Does: Please Call Me 
It is not unusual or awkward to have little or no airtime on your phone to make a call or even send an SMS to someone. If you run of airtime and you really want to make an urgent call or send an SMS to someone, dial the USSD code *140# to have access to the Telkom 'Please call me' menu. The company will not charge you for using the service.
Alternatively, you can send the 'please call me' message directly to the number by dialing *140*contact's number you wish to call you#.
3. *188#
What It Does: Checking Telkom Balance
No one loves being cut off during a phone conversation. The best way to handle this is by ensuring that you have enough airtime on your phone before dialing a number or carrying out any other activity. All you have to do is to check your balance to be sure it's not insufficient. Dial *188# to achieve this or *100#on your phone, and your account balance will be sent to you via an SMS.
4. (*2#)
What It Does: Checking Your IMSI Number
The *2# USSD code is designed for those who would want to check their International Mobile Subscriber Identity (IMSI) number on their phone. Dial the code from your Telkom line, and the number will appear on the screen of your device.
5. *123#
What It Does: Mo'Nice promotional bundles
6. *#06#
What It Does: Check what your IMEI number is
7. *188*
What It Does: Airtime Top-Up
Purchasing airtime online is one option most people are not comfortable with, especially those with little or no knowledge on how to fit into the latest upgrades. Despite its convenient and easy nature, some people still favor the idea of topping up airtime through voucher cards.
To achieve this, dial *188*voucher card number#. Ensure that the voucher card is unused and valid. Don't try using an already-used voucher more than thrice; otherwise, you will be blocked.
8. *180#
What It Does: Mobile Account Menu
By dialing *180# on your Telkom line, you can conveniently do the following:
Buy bundles
Transfer airtime/data
Manag toe spend limit
Get device settings
Change tariff
BIS
What You Need To Know About The Master USSD Code for Telkom
Telkom, like every telecommunication company, has a master code that serves more than one purpose. Unlike other USSD codes, the master code gives clients access to multiple options instead of just one. For instance, the Telkom *1# code is strictly used for checking your International Mobile Security Identity (IMS1). However, their *180# code will allow you to do many things such as airtime and data top-up, checking your balance, or canceling a subscription. Thus, the *180# is referred to as a master code.
How To Purchase Data With The Master Code
Dial *180# on your phone using your Telkom line
Select the 'Bundle Purchase' option
Select your preferred data plan from the list
Wait for their message notifying you that the data plan has been activated.
How To Change Your Tariff Using The Telkom Master Code
Telkom allows you to choose from their range of tariff plans anytime, which can be achieved with the master USSD code. Do the following:
Dial *180#
Follow the prompts that pop up on your phone till you can choose the tariff plan you desire.
How To Transfer Airtime To Another Telkom User Using The Master Code
With the master USSD code, people quickly transfer a certain amount of airtime to their friends and loved ones. Interestingly, it does take much time or effort to do this. You must make sure that sufficient time on your account to do a transfer.
To achieve this:
Dial *180# on your Telkom line
Select the 'transfer airtime' option
Enter the destination number and desired amount
Follow the prompts until the process is successful
How To S Buy SMS Bundle With The *180# Code
For so many reasons, people from time to time purchase SMS bundles that are more beneficial. Telkom has various SMS bundle packages, so there are many to choose from.
Follow the steps below to do this:
Dial the *180# code from your phone
Choose the 'bundle purchase' option
Then select the SMS bundle you want.
When A Telkom USSD Code Does Not Work, Here's What To Do
Availability of network is one factor that determines if a transaction with the Telkom USSD codes would pull through or not. Though the codes are, to a considerable extent, always effective and reliable, sometimes they fail due to poor network or other factors.
If you've tried severally to pull through without success, you have few options to choose from; at least till you have a working network. First of all, you can reach out to them via their nearest office. Telkom has offices scattered across the country. Visit their website to find out the one that is nearest to you.
Secondly, you can still contact the company's customer care by calling their toll-free number and speaking to a customer care representative. If you are using a Telkom line, 180 is the number to dial, but if otherwise, then dial 081180 to contact them. Remember, if you fall in the second category, you will be charged for the call.
Lastly, you could look for an internet-friendly device and log in to the Telkom website online and have a chat with their customer care or even through their mobile app.