Moshidi Motshegwa (born September 3, 1977) is an award-winning 46 year-old South African actress with an estimated net worth of $8 million. She is best known for playing the role of Denzela Ledwaba in the SABC2 police drama series Zero Tolerance. 
Moshidi has been in the entertainment scene for nearly two decades and has taken part in some major productions. This has contributed immensely to her fortune and other engagements in and outside the entertainment industry.
Quick Profile Of Moshidi Motshegwa
Date of birth: Sep 3, 1977
Age: 46 Years Old
Career: Actress
Net worth: $8 million
Salary: R110,000 per month
Moshidi Motshegwa Is One Of The Richest Actors In South Africa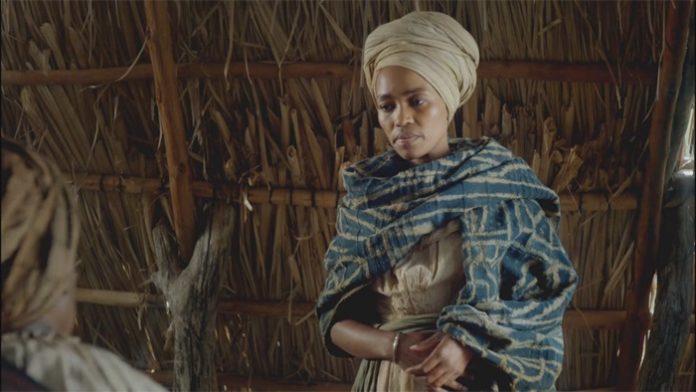 The veteran actress has a net worth of $8 million, making her the richest actress in the country and one of the richest actors. She is a highly sought-after actress that many producers want to work with. On the rich list of actors in South Africa, Motshegwa is only behind a few other names such as Charlize Theron, whose net worth is estimated at over $130 million; Trevor Noah, who is worth over $100 million, Sharlto Copley, Sello Maake Ka-Ncube, and  Jamie Bartlett with a net worth of $15 million, $13 million, and $12 million, respectively.
With $8 million, she is the next individual on the list. Pearl Thusi comes after her with a net worth of $3 million, while Lesley-Ann Brandt has $2 million and Shahsi Naidoo has $1.7 million. Needless to say, there are not too many celebrities, including musicians and comedians in the country, who have a net worth that is higher than what Mashido has.
Her Acting Career Is The Main Source Of Her Wealth
What has become the major source of Moshidi's fortune is her career as an actress, spanning more than 20 years. She is one of the highest-paid actresses in the country. What is more, there are many movie roles always lining up for her. The average pay for newcomers in the TV business in South Africa is placed at around R22,000. This depends on a budget of the production and the role one lands.
Being a big name in the acting business, Moshidi cashes out an average of R110,000 per month. According to various sources, the actress takes home R100,000 to R120,000 each month for her role in Generations. She has also got good pay for her role in The River, pegged at between R27,000 to R34,000 a month.
Here is a breakdown of the pay she receives for different shows:
Generations: The Legacy: R100,000 to R120,000 (Monthly)
The River: R27,000 to R34,000 (Monthly)
She Also Makes Money From Endorsement Deals And Other Engagements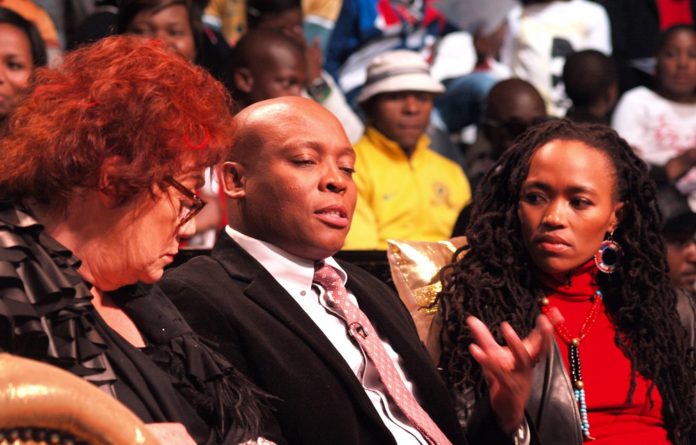 Motshegwa has grown from being just an actress to a brand in the country. Thanks to this, many other serious brands have continuously wanted to associate with her through endorsement deals and sponsorships, which have added to her net worth. With that said, she has kept a better part of her deals private.
The Queen of the screen has also been involved in making commercials for different brands. She did the vocals for a MAQ "Softasaurus" TV commercial. The amount she was paid for this was not revealed.
How Moshidi Motshegwa Spends Her Money
For someone who has made a conscious effort to stay away from social media and keep her life private, not very much is known about how she enjoys her money. It is known that she has a few cars, but she did not reveal the make and models of her cars.
Regarding the type of home she lives in, the actress is rich enough to own a luxurious property in any part of the country. However, being the notoriously private person she is, she has kept all details about where she lives private.
Some sources have claimed that she also spends her fortune through her involvement in some philanthropic endeavors. These, however, have not been made public.
The Actress Began Her Career As An Actress in the Early 1990s
Moshidi Motshegwa began her career as an actress in the early 1990s. Her first known appearance was in 1993 in Generations. In 1997, she appeared in a TV film, Mandela and de Klerk. However, her career took its real start in the 2000s when she landed roles in productions such as Hijack Stories (2000), S.O.S (2001), Behind the Badge (2002), and ER (2003). 2004 was an important and busy year for her as she appeared in many more productions such as Zero Tolerance, Critical Assignment, and Drum.
Her status as the queen of TV was built following some important TV roles that she got in productions such as The Letter for the King, Black Sails, and Good Omens, among many others that have established her as one of the biggest actresses the country has to offer.
One of her most famous roles was in the TV show, The River. She was a part of the show from 2018 to 2020 when she was ousted. She described her ousting from the show as very insulting because it came 20 days after being offered a new contract for the show's next season. The exit of Moshidi Motshegwa from The River was linked to an issue she had with a younger actress who dragged her to one of the show producers, claiming that the older actress was cruel to her.
Moshidi stated that she asked what cruelty she did against the actress, but she was never told, and so she left. After the episode, everything seemed to be going well until she was told the scriptwriters could not develop a story for her character. She revealed that she found it insulting that she was first allowed to sign a new contract before being shown the way out. In a career that has lasted close to three decades, the actress has appeared in more than 50 films and TV productions.
Over the course of her career, she has clinched some important awards, including the following:
2017 RapidLion Film Festival: Best Film- Shared with: David Max Brown (producer)
2019 SAFTA Golden Horn: Best Actress – Telenovela; The River (2018)
2011 SAFTA Golden Horn: Best Actress – TV Soap Rhythm City (2007)
2006 SAFTA Golden Horn: Best Actress – TV Drama Zero Tolerance (2004)
2017 Zanzibar International Film Festival- The Golden Dhow: Best Feature Film
Noem My Skollie: Call Me Thief (2016) Shared with: David Max Brown (producer)