Cyril Ramaphosa, besides being the president of South Africa, is one of the richest persons in the country. Prior to assuming the highest office in the country, he was a well-known and successful businessman. With his business skills, expertise, and connections, he was able to establish business relationships with several notable companies and his investments have been quite rewarding.
The Soweto-born politician's source of wealth and net worth have always been subjects of media discussions within and beyond the business community. This article covers all you need to know about how he made his wealth and more.
President Cyril Ramaphosa's Exploits In The Business World Began In 2001 With Shanduka Group
President Cyril Ramaphosa's business career started way back in 2001 when he founded the Shanduka Group as a leading black-owned and managed investment firm. Not long after, the company grew to become black economic empowerment leading organization, raising a detailed portfolio of listed and unlisted companies.
Owing to his top-notch business connections and marketing skills, President Cyril Ramphosa was able to help Shanduka build a diverse portfolio with shareholding in several business branches. In 2011, the Soweto-born businessman scored one of his biggest business contracts when he was unveiled as the new developmental licensee for McDonald's Corporation for South Africa.
The contract empowered him to take control of the operation of all McDonald's restaurants in South Africa. Through this deal alone, he made so much money. The Shanduka group had so many companies under its stable, including but not limited to Seacom, Coca-Cola MTN, Alexander Forbes, Standard Bank, Liberty Group, as well as Bidvest.
The investment holding company basically had interests diverse in business lines which include industrial sector, property, energy, telecommunications, financial services, extractive resources, and food and beverages.
He Has Since Disinvested From Shanduka Group
Cyril Ramaphosa brought his venture in the private business sector to an end in the month of November 2014 following his election in 2012 as the Deputy President of the African National Congress (ANC). This move was necessitated by his decision to fulfill his responsibilities in the ruling party without the possibility of conflicting his political and business interests.
The disinvestment was made possible in 2015 when the Shanduka Group merged with a black-owned investment company called Phembani, making the latter the sole controller of the Shanduka business lines.
The development also severed Cyril Ramaphosa's direct connection with Shanduka as a shareholder in both direct and indirect commercial business interests.
Not only that, McDonald's South Africa announced that the process of replacing Ramaphosa as the development licensee of the fast-food brand operation in South Africa would be launched.
President Cyril Ramaphosa, in addition, tendered his resignation letter as a member of several boards and sold McDonald's South Africa to a United Arab Emirates-based company known as MSA Holdings.
Companies Ramaphosa Had Stakes In Before Disinvestment
Shanduka Group had so many companies under its stable before it merged with Phembani. Some of these firms are Bidvest, MTN, Coca-Cola, McDonald's, Standard Bank, Alexander Forbes, and Liberty Group. It also invested in Mac and MPACT, which are table brands in the industrial and resources community.
Ramaphosa also held many board positions and some of them include:
As Chairman
Alexander Forbes South Africa
Black Economic Empowerment Commission
Johnnic Holdings Limited, KreditInform (Pty) Limited
Sasria SOC Limited
Vancut Diamond Works
As Deputy Chairman
Rebserve Holdings Limited
As Executive Chairman
Millennium Consolidated Investments (Pty) Limited
Shanduka Group
As Independent Director
As Independent Non-Executive Director
As Non-executive Chairman
PAN AFRICAN RESOURCES PLC
MTN GROUP LIMITED
THE BIDVEST GROUP LIMITED
Mondi
As Non-Executive Director
Alexander Forbes Limited
ASSORE LIMITED
LONMIN PLC
STANDARD BANK GROUP LTD
THE BIDVEST GROUP LIMITED
Macsteel
As Vice-Chairman
Commonwealth Business Council
The following are the companies he had stakes in, what they are into, and when they were founded. Information on when he became a part of them and how much returns he got from them is not currently available for public consumption.
MTN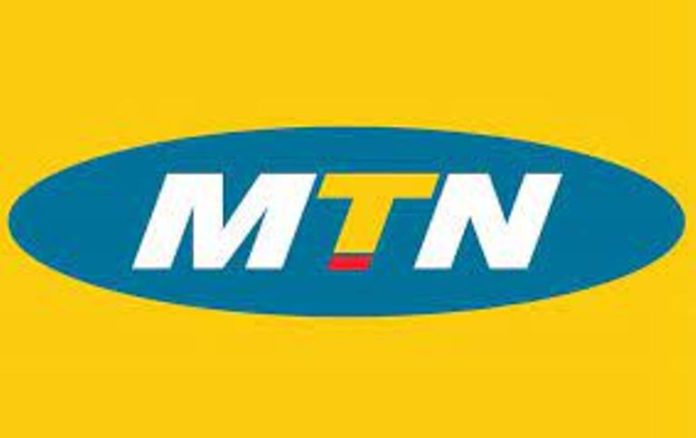 MTN SA is a telecommunication company that was founded in 1994. The company is listed on the Johannesburg Stock Exchange (JSE) under the share code MTN. To its credit, the firm also enjoys approximately 37% of the market share in South Africa. MTN provides diverse services to its customers, including voice, data, and telemetry offerings.
Coco-Cola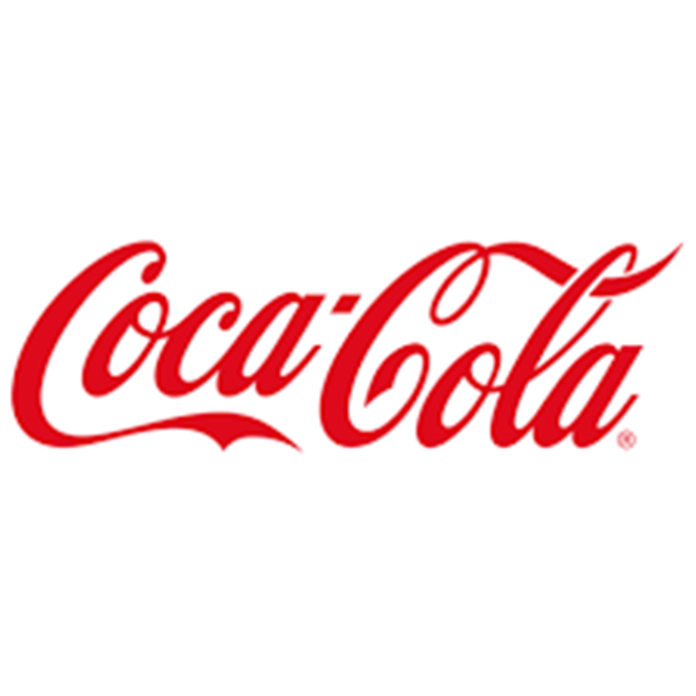 Coco-Cola works with two bottling partners to make their drinks and distribute them in the market. These brands are Coca‑Cola Beverages South Africa (part of Coca‑Cola Beverages Africa) and Coca‑Cola Peninsula Beverages.
McDonald's
McDonald's is a leading fast-food company with a presence in nine provinces in South Africa. It began operation in South Africa in 1995. They serve more than 8 million customers per month and have trained and employed more than 12 000 South Africans at various levels.
Seacom
Seacom was founded in 2009. It is a pan-African ICT enabler that is privately owned and operated. They offer their clients a best-in-class quality of service international network. The telecommunication company's specialties include Ethernet & Remote Peering, Private Line, African IP Transit, and Global IP Transit.
Standard Bank
The Standard Bank of South Africa Limited, popularly known as Standard Bank, is a major South African bank and financial services group based in Johannesburg. It was founded on 15th October 1862 and offers its clients products ranging from Commercial Banking to
Foreign Currency Exchange, Insurance, Investment Banking, Investment Management, Private Banking, Consumer Banking, and Wealth Management.
Alexander Forbes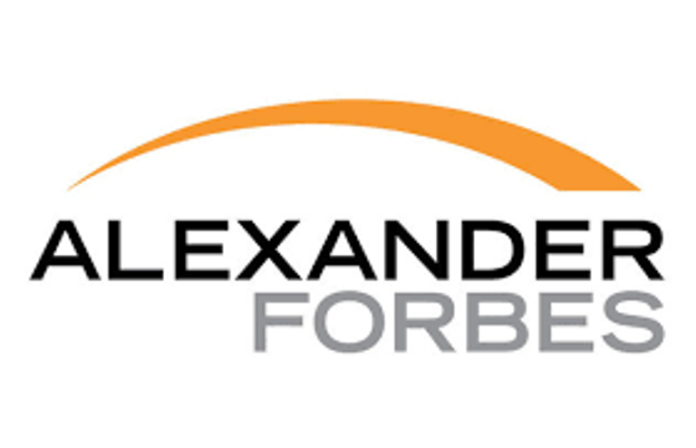 Alexander Forbes Group Holdings is a Johannesburg-based insurance and financial services company with a presence in six other African countries. Founded in 1935, the firm is listed on the Johannesburg Stock Exchange (JSE). It equally has clients from both the private and public sector markets, as well as individual members and individual markets.
Forbes was originally founded as Price Forbes, after which it changed its name to Price Forbes Life and later Pension Brokers in 1955.
Helios Towers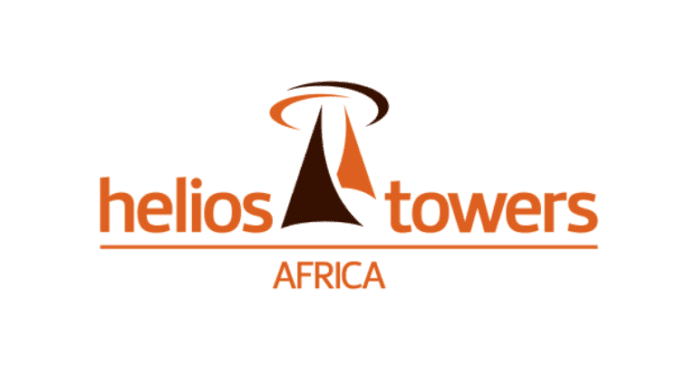 Helios Towers launched its operation in South Africa in the year 2019 through a partnership with the full-service fiber and mobile network construction solutions provider, Vulatel. The company basically specializes in building, acquiring, and operating telecommunications towers that are capable of accommodating and powering the needs of multiple tenants. Helios Towers operates in six high-growth African markets.
GiGaJoule
The Gigajoule Group is a leading developer of natural gas. They invest in, develop and carry out clean energy projects with the help of their professional team starting from conception to design, financing, construction, and ultimately the operation, management, and maintenance. Gigajoule Group was established in the year 2001. Some of their partners are Gigawatt, Standard Bank, and WBHO.
TBWA
SCAW is a marketing and advertising public company headquartered in Johannesburg. Founded in 1983, their specialties include Public Relations, brand, Activation, Shopper Marketing, Brand strategy and consulting, Advertising, Youth Marketing, Design, Marketing Strategy, and Reputation Management.
Others include Digital Marketing, Identity Design, TTL Communication, disruption, promotions, Retail Marketing, Africa, creative, Research, branded entertainment, branded content, and more.
Shanduka
Shanduka is an investment holding company founded in 2001 by Cyril Ramaphosa with interests in industrial sectors, food and beverage, financial services, telecommunications, extractive resources, and energy. Phembani, in 2015, took over Shanduka as its sole controller after its founder disinvested from the company to fully focus on his political career.
MacSteel
Macsteel Service Centres SA is the leading manufacturer, merchandiser, and distributor of steel and value-added steel products to all sectors of the industry within Africa. Their business units include Macsteel VRN, Macsteel Fluid Control, Macsteel Special Steels, Macsteel Coil Processing, Macsteel Tube & Pipe, Macsteel Exports, Macsteel Trading, and Macsteel Roofing (Harvey Roofing Products).
They are one of the biggest suppliers of the following products in the industrial sectors of the Sub-Saharan geographic region – stainless steel, aluminum products, specialty steels, carbon steel.
Liberty
Liberty Holdings Limited is a financial services and property holding firm headquartered in Johannesburg, South Africa, at Liberty Centre, 1 Ameshoff St., Braamfontein. The company was established by entrepreneur and philanthropist Sir Donald Gordon in South Africa as the Liberty Life Association of Africa Ltd in the year 1957 in Johannesburg.
They have representation in 24 countries across the African continent.
Scaw
Scaw Metals Group is a major integrated steel production company based in South Africa. They deal in highly specialized products and critical consumable components for several industrial sectors like offshore oil and gas, construction, mining, power, as well as infrastructure.
Scaw's operations are based in South Africa but they also have offices in other countries. These countries are Namibia, Zimbabwe, Australia, and Zambia. The Johannesburg, Gauteng-based company was founded in the year 1924.
Lonmin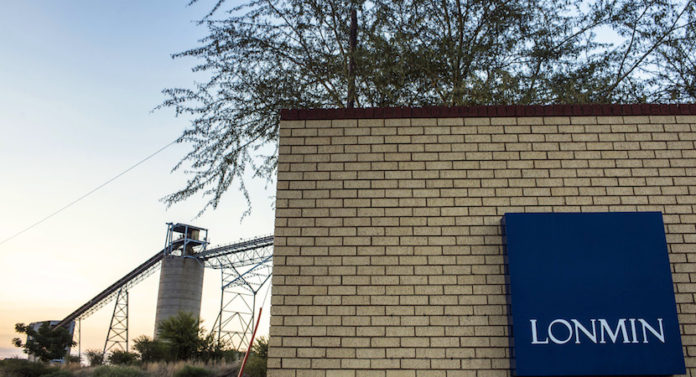 Lonmin Plc is a mining company founded in 1909. Its registered office was in London while its operational headquarters were situated in Johannesburg. It was acquired by Sibanye-Stillwater on 10 June 2019.
The Platinum group metal company gained international attention in August 2012 when more than 100 striking Lonmin employees were shot (36 killed, 78 wounded) by South African Police Service officers. Lonmin rose to international attention during the Marikana miners' strike.
Pan Africa Resources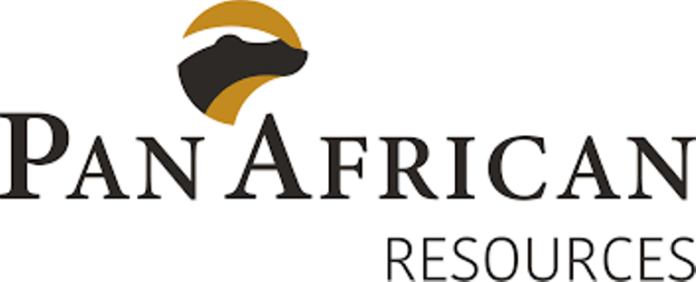 Pan African Resources PLC is a mining company that produces gold and precious metals. It has a production capacity in excess of 200,000oz of gold per annum. The firm carries out its activities via six segments:
Barberton Mines (located in Barberton, South Africa)
Evander Gold Mining Proprietary Limited and Evander Gold Mines Limited (which are collectively known as Evander Mines), located in Evander South Africa)
Phoenix Platinum (located in North West province in South Africa)
Uitkomst Colliery (located in Newcastle, KwaZulu-Natal)
PAR Gold Proprietary Limited
Diepkloof Square
Diepkloof Square community shopping center was founded in October 2012. Construction on the 16 108 sqm community center started in December 2011. It was developed by the McCormick Property Development and the Shanduka Group while the land lease was obtained from the Johannesburg Property Company.
Kaalfoteinn Corner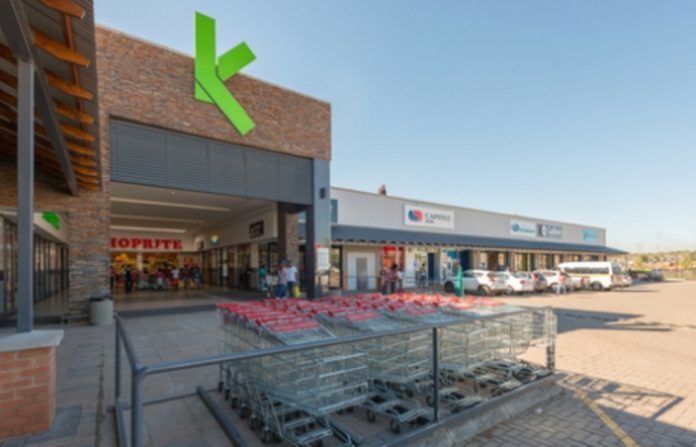 Kaalfotein is a 9 600 m² hopping mall situated in Midrand. It is specifically situated at Corner of Main Rd. (k111) & Angelfish Str, Kaalfontein Ext 2, Johannesburg, 168. They deal in a variety of items.
FeverTree Consulting
This is a Johannesburg-based management consultant. Their sectors include Public Sector/Government, Resources and Heavy Industry, Financial Services, Africa – Emerging Markets, and Others.
President Cyril Ramaphosa Is A Multi-millionaire
President Cyril Ramaphosa has diverse sources of income – many thanks to his career as a businessman. In 2015, his wealth was estimated at more than $450 million and over the years, the figure has grown to an enviable figure.
After Ramaphosa emerged as the Deputy President of South Africa in 2014, information about his wealth contained in the Register of Members' Interests, (which was tabled in Parliament) indicated that he had garnered over 76 million in company shares and that he owns two apartments in Cape Town and 30 properties in Johannesburg.
A large part of his wealth came from his business investments. However, the exact amount he made from each of the companies he had stakes in is not open to public scrutiny. The president's current net worth is yet to be officially published online.
Some sources claim he is worth billions, with a site reporting around R6.6 billion. We are, however, certain that the president is worth millions of dollars.
Does He Have a Farm?
Yes, President Cyril Ramphosa has a cattle farm, which he established after his visit to Uganda in 2004. His interest in the Ankole cattle breed has paid off, making him the biggest Ankole farmer in South Africa.
After Cyril indicated an interest in shipping the 43 cows he purchased from Ugandan President Yoweri Museveni to South Africa, he was denied permission due to inadequate disease control measures in Uganda.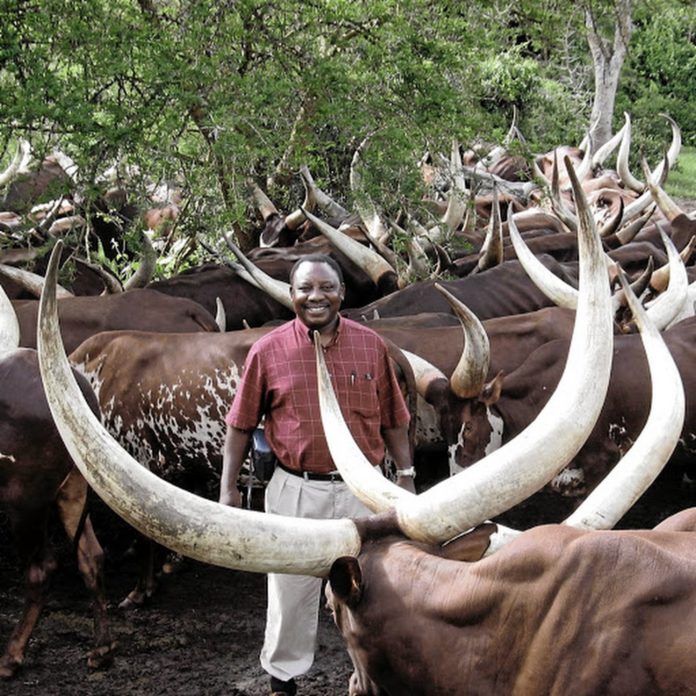 He later shipped them to Kenya, where the cows were artificially inseminated and the embryos removed and shipped to South Africa. After the embryos were transferred to cows, they were subsequently quarantined for two months. His Ntaba Nyoni farm in Mpumalanga, as of 2017, housed about 100 Ankole breeding cows.
In May 2021, about nine Ankole cattle fetched R2.7 million at auction.
Highlights Of President Cyril Ramphosa's Sources Of Income
Since Ramaphosa left the private business sector some years ago, information on how he makes his money (apart from his salary) has been scarce.
Salary
President Cyril Ramphosa earns R2.99 million annually. He receives close to R260,000 every month. His salary from the time he assumed office as the president of South Africa contributes heavily to his net worth.
It was reported in 2019 that the president was expected to earn over R3 million as his salary – precisely R3.9 million. The figure was 8% higher than his 2018 allocation of R3.6 million. In 2020, Ramaphosa and his cabinet took a 33% pay cut for three months, sending part of their salary into the Covid-19 solidarity fund.
Ramaphosa's political status changed in 2018 when he was elected as the 5th president of South Africa, after serving as the Deputy President of South Africa from 2014 to 2018 under former president Jacob Zuma.
Properties
As mentioned earlier, the president owns about 30 properties in the city of Johannesburg, as well as two apartments in Cape Town. It is not known exactly when he built all of these properties and how much he makes from them. It is believed that some of them are being rented for various purposes.
These properties were acquired before he became the president of South Africa. There is no much extensive information on them.
Farm Business
President Cyril Ramaphosa recently made millions from his cattle business at an auction. Unfortunately, the exact percentage the business contributes to his net worth is under the radar.
Known sources of President Cyril Ramphosa's Income
Salary
Properties in Cape Town and Johannesburg
Farm business