Sandile Zungu's wife is Nozipho Magubane. Sandile, the AmaZulu football club president, has two daughters – Sinenjabulo Zungu and Nobuholi Nala Zungu, born from his first and second marriages, respectively.
Mr. Zungu's marriage to Magubane was his second marriage following the death of his first wife many years ago. The AmaZulu boss also had a brief love affair with a well-known South African woman, but the union terminated suddenly for reasons that are still unknown.
Sandile Zungu is Married to One Woman
Umlazi Township, Durban-born Sandile Zungu is currently married to one woman. However, he has been in two marital relationships, with his second marriage being the latest.
His first marriage came to an abrupt end as a result of his first wife's death. Prior to his second marriage, Zungu had a short-lived romantic relationship with Real Housewives of Durban (RHOD) star Slee Ndlovu.
The two dated in 2016, shortly after the death of Zungu's first wife. While the AmaZulu boss has been tight-lipped about his and Slee's failed relationship, which almost led to marriage, Ndlovu claimed that the businessman dumped her after they had a minor argument.
They actually got engaged in 2019, but they couldn't take their relationship to the next level. While their relationship lasted, Slee helped in taking care of Zungu's children and also managing his multiple businesses, including the Zunguness Foundation, which was launched by his late wife.
She and Zungu started dating two years after the former divorced her husband, with whom she had three kids.
He is Currently Married to Nozipho Magubane
Nozipho Magubane is the name of the second and current wife of Sandile Zungu. The two got married on June 24th, 2022, in a colorful and lavish wedding ceremony that took place in the KwaZulu-Natal Midlands.
Sandile and Nosipho's big day was graced by so many prominent South Africans, including A-list celebrities, politicians, business moguls, and other prominent faces in the sports world, including billionaire CAF boss Patrice Motsepe.
It's not clear when and where the two met for the first time and how long they dated before marriage. One thing that is clear, however, is that Zungu and his wife started seeing each other after he called it quits with RHOD star Slee Ndlovu.
Sandile Zungu's Wife's Wife Currently Works in the Energy Sector
Magubane was born in Empangeni in Kwazulu Natal province and currently serves as a Non-Executive Independent Director of an Energy Company. She kick-started her career in the South African electricity public utility, Eskom.
Zungu's new wife also practiced privately as a consulting electrical engineer before she was hired by an energy company, where she started serving as the chief director of the company's Department of Minerals and Energy.
Nosipho does not currently hold any position in the Zungu family's football business.
Sandile Zungu's First Wife was Zodwa Zungu
The name of Sandile Zungu's first wife is Zodwa Zungu. She was a successful businesswoman and the mother of Sandile Zungu's oldest children. She was born and raised in Mariannhill KwaZulu Natal province.
It's not clear how long and when exactly Sandile and Zodwa got married. However, the two were married for 25 years before she died.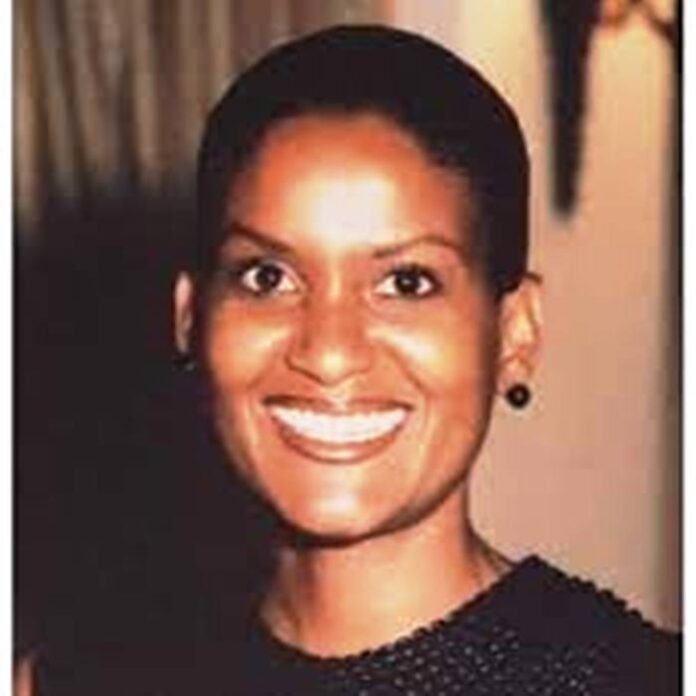 Prior to her death, she was the manager and owner of the upmarket and popular wedding and conference center Zungness in Nottingham Road, KwaZulu-Natal. She was a strong support system to her husband during his early years in the business world.
Sandile's first wife died at the age of 47 in August 2016 after losing her 10 years battle with cancer. Her funeral service took place on the 17th of August 2016 at the Rivonia Catholic church, after which she was cremated in a private ceremony.
Sandile Zungu's Children are His Two Daughters
Mr. Sandile Zungu has two daughters. The name of his oldest daughter is Sinenjabulo Zungu, while Nobuholi Nala Zungu is his youngest daughter and the newest member of his family. Meet them.
Sinenjabulo Zungu
South African football boss Sandile Zungu had his daughter Sinenjabulo Zungu with his late first wife, Zodwa Zungu. She was raised alongside her three brothers named Mfundo, Lwazi, and Vuyo.
Mfundo is the oldest son and currently the non-executive director of his father's football club, AmaZulu FC. Lwazi is an experienced senior architectural technician and a graduate of the Durban University of Technology.
Upon completing her elementary and high school studies, she proceeded to the University of Cape Town to study Business Science. She holds an honors degree in Marketing from the institution.
Sandile's daughter has an International MBA from the IE Business School in Madrid, Spain. She embarked on her MBA journey nine years after she obtained her first degree, and the journey was inspired by her quest to learn more academically in leadership and business.
Sine, as she is affectionately known, became CEO of Qhubeka Forensic Services in the year 2017. The company was established in 2005 and has a national footprint that focuses on Forensic Audit, Fraud Risk Management, Legal Support, and Data Analytics.
Miss. Zungu is currently the executive director and CEO of her father's football club. Working in a male-dominated industry hasn't been easy for her as she admitted that being operational takes most of her time and also makes her very hands-on and running around with the staff.
Sine is married to the South African professional soccer player Bongi Ntuli who currently plays as a striker for AmaZulu. The two tied the knot in the month of on the 28th day of May 2023 and have kept a low profile on their marriage since then.
AmaZulu player Bongi Ntuli and the club CEO, Sinenjabulo Zungu, tied the knot on Sunday, 28 May.https://t.co/zAtaBjRgqE#ceo #AmaZuluFC #zungu @snl24sa

— Daily Sun (@dailysunsa) June 1, 2023
Ntuli began his youth career with Sobantu Shooting Stars in 2009 and his senior career in 2012 before joining AmaZulu in 2019.
Nobuholi Nala Zungu
Nobuholi is Sandile's youngest daughter, whom he had with his new wife. She was born in May 2023, almost one year after the businessman and his wife got married.
Her arrival brought so much joy to her family, including her older siblings. Nala, who was nicknamed Mother's Day because she was born on Mother's Day, is being raised under the watchful eyes of her parents.
She is the couple's first baby together.