Refiloe Temudzani was the wife of Gabriel Temudzani, a South African actor best known for playing Chief Azwindini in the TV series, Muvhango. 
Unlike Gabriel, who is also fondly called Gab, Refiloe has led a calm and private life for years despite her connection to the popular actor. Life in the public eye has been just too much pressure for her, hence, the reason she recluses away from the spotlight.
Summary of Refiloe Temudzani's Profile 
FULL NAME: Refiloe Temudzani
NATIONALITY: South Africa
EX-HUSBAND: Gabriel Temudzani
MARITAL STATUS: Separated
Refiloe Temudzani was Born in South Africa
Refiloe Temudzani is a citizen of South Africa born many years ago to South African parents. Sadly, there is no available information about the actual village she was born, her birth details, family background, upbringing, parents, and family members.
In addition, information about her early life and educational background is not accessible to the public at the moment as she has kept the public in the dark about these aspects of her life.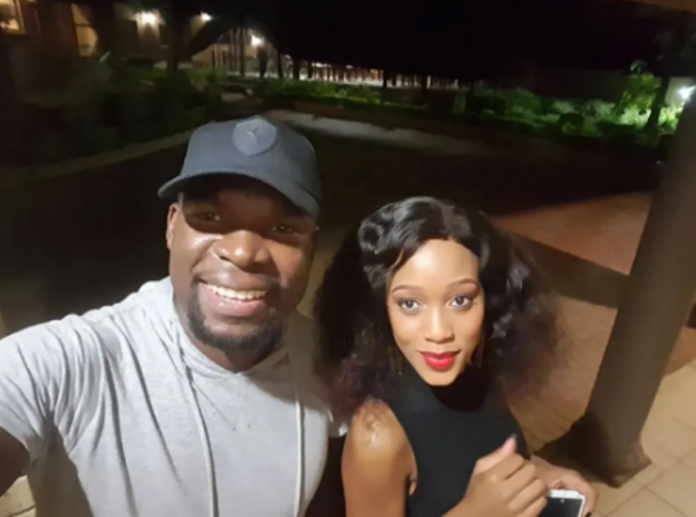 Refiloe apparently cherishes her privacy which is the major reason she hates all the razzmatazz, public drama, and appearances at public events even when she was still married to her celebrity actor husband.
When she and Gabriel were still together, she dedicated all her time to focusing on her family and living a quiet life, and ever since she divorced her husband, nothing has changed.
Who is Refiloe Temudzani's Husband?
Refiloe's now ex-husband is Gabriel Temudzani. Born on February 10, 1980, he was raised in Tshivhilidulu in the Nzhelele area in Venda, Limpopo province. He is a seasoned actor and veteran TV presenter who began his acting career in 1995.
Gab eventually made his first screen appearance in 2000, debuting in the local TV series, Muvhango as the lead character Chief Vhafuwi Azwindini Mukwevho. He is one of the oldest faces on the soap opera.
He also has quite a handful of film credits under his belt. In 2003, he starred in the film A Diamond and Destiny. He also appeared in Night Drive in 2009. His most prominent film project is The Dog and The Night of Horror, which thrust him to immense popularity and earned him his first industry acting award – the Vita Award.
Refiloe's now ex-husband Gabriel Temudzani is currently the presenter of the magazine show La Familia, which airs on SABC2. He's been the presenter on La Familia from Shandukani Nesengani since Season 3 of the show in 2010.
The Johannesburg-based actor is also a talented singer, fitness enthusiast, MC, avid traveler, advocate for education, content creator, and social media influencer with over 160,000 followers on his Instagram page.
He's also been involved in numerous laudable charity courses.
Temudzani Became Gabriel Temudzani's Wife in 2013
Refiloe Temudzani and Gabriel officially became husband and wife in 2013 when they got married in a decent wedding ceremony attended by their families, friends, and loved ones.
It's not known when exactly the two met, where they met, and how long they dated before marriage. The former lovers backed off from putting their family affairs out to the public domain while it lasted, which made it difficult for the public to know anything about their family life.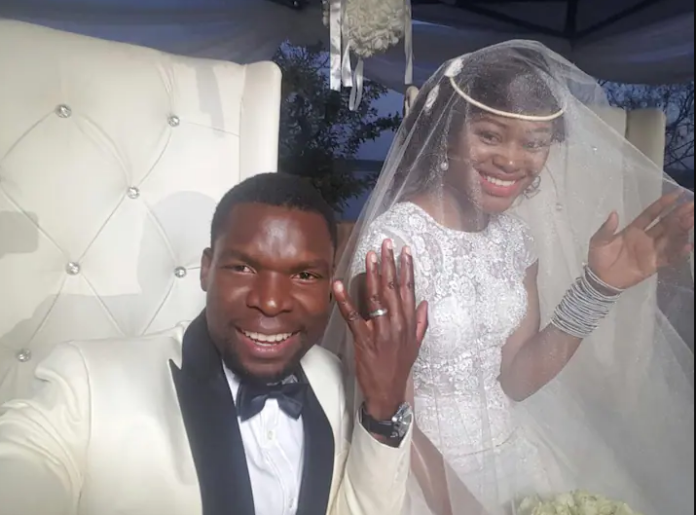 However, the actor was routed out of his personal life in late 2014 when it was reported that Refiloe had decided to stick by him after he allegedly cheated on her with his mistress  Nompumelelo Hlongwane.
Although Refiloe did not make a public statement on the allegation, when contacted, Gabriel admitted knowing Nompumelelo. He claimed she was a former girlfriend and declined to speak further on the matter.
Hlongwane admitted being in love with the actor and how she was finding it difficult to believe they would not be spending the rest of their lives together. She also mentioned that it would be difficult to find someone like Gab, describing love as "stupid" sometimes.
Refiloe and Gabriel Separated in 2020
Refiloe Temudzani and Gabriel Temudzani reportedly separated in 2020, seven years after they got married. The two called it quits after several failed attempts to reconcile their differences.
Gab is said to have been dumped by Refiloe despite every effort by their families to make their marriage work. Nobody is aware of the cause of their separation and the kind of relationship they have since they separated.
The actor confirmed separating from his wife when contacted. He, however, declined to share details about what transpired between them and how long they had been separated. Gab, instead, insisted that it was none of the media or the public's business.
At the moment, there is no report of the two being officially divorced. It's not clear if they have finalized their divorce or still living separately.
Has Gabriel Temudzani Remarried?
Mr. Gabriel has since remarried; he married for the second time in 2020 to Bongiwe Matsebula. The actor has not talked about his second marriage publicly or released his wedding photos since he walked down the aisle the second time.
As for Refiloe, nothing is known about her private life right now. It's not clear if she has remarried or is in a relationship with someone. She's been off the radar since she separated from her husband.
How Many Kids Do Refiloe Temudzani and Gabriel Have?
Gabriel and Refiloe's short-lived marriage was blessed with kids, both male and female. However, the number of children they had, their birth details, names, and current whereabouts are not public knowledge.
Mr. Temudzani's four-year romance with his mistress Nompumelelo Hlongwane reportedly produced a child as well. There is no available information about the child, the mother, their whereabouts, and how they are being raised (i.e., if he or she is being co-parented or not).
What Does Gabriel Temudzani's Ex-wife Do for a Living?
The source of Refiloe Temudzani's income is unknown to the general public. Due to her reclusive nature, this is another facet of her life that hasn't been made public or covered by the media.
It appears Refiloe Temudzani prefers the company of her family any day, and, really, we can not blame her.