Leeroy Sidambe does not have a wife right now, as he and Mary-Jane Sidambe are no longer married. He is currently dating content creator Mihlali Ndamase, but they are not yet married.
The romantic relationship between Sidambe and Mihlali gained attention after controversial blogger Musa Khawula disclosed it publicly. Since the lovers' affair became public knowledge, it hasn't been easy for them because they have faced harsh criticism and abuse.
Leeroy was Previously Married to Mary-Jane Sidambe
The name of Leeroy Sidambe's former wife is Mary-Jane Sidambe. She was born and raised in South Africa. However, detailed information about her nativity, background, family members, upbringing, educational background, and occupation.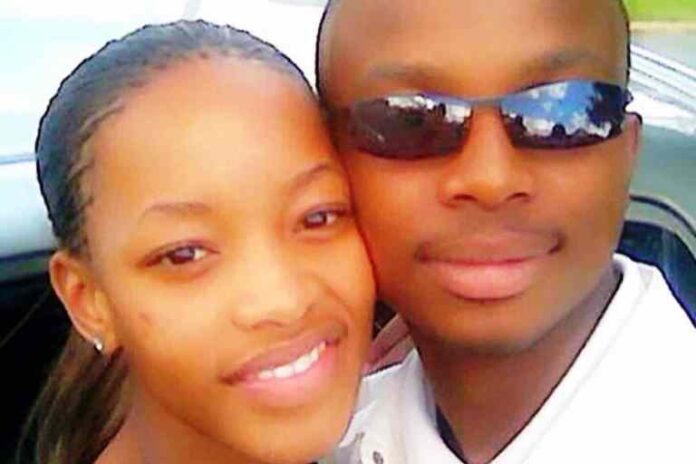 Mary-Jane and her ex-husband were romantically involved for almost two decades before they separated. There is no information about how they met, how long they dated before marriage, and the exact number of years their marriage lasted.
Information about the duo's marriage didn't make it to the public while they were still living together as husband and wife. However, Leeroy became a subject of public interest after he got connected to Ndamase.
The Cause of Leeroy Sidambe's Divorce is Still Unknown
The actual reason Sidambe and Mary-Jane ended their marriage is not public knowledge. Although the exes have since gone their separate ways, none of them has come out to publicly set the record straight on what led to their separation.
The South African businessman revealed in 2023 that he and his former wife separated in early 2022 and that he started processing their divorce in March 2022.
He also mentioned that he made sure their separation was amicable for the sake of their children and their families. Though separated, Leeroy still has access to his kids even though their current whereabouts are off the media radar.
The two currently live with their mother and are being supported financially by their father, who pays R154,000 monthly to Mary-Jane for their kids' maintenance.
Are Leeroy Sidambe and Mihlali Ndamase Married?
Leeroy Sidambe and Mihlali Ndamase are not married but have been in a serious relationship since March 2022. The two met on a video call when a woman from the content creator's hometown, who is friends with Leeroy, connected them while she was out of town for work.
They spoke on the phone for six weeks and eventually had their first date in Cape Town. Ndamase shared that Sidambe was totally smitten and charmed from the first day they spoke to the time they physically met.
Controversial blogger Musa Khawula publically called out Mihlali for being romantically linked to Leeroy, who he claimed abandoned his wife for the digital content creator.
Following the revelation, a lot of people criticized Ndamase, and since then, she's been constantly trolled on the internet for their relationship.
In response, the YouTuber, in an interview, expressed utmost dismay that people are judging and criticizing her for loving a man who separated from his wife. She clarified that she started dating Leeroy after he parted ways with Mary-Jane and that as someone who has not legally divorced his wife, he was free to enter into relationships.
Sidambe has since released a statement on his relationship with Mbali as well. This was after his ex-wife shared a video of herself calling herself "the only Mrs. Sidambe".
The Johannesburg-based businessman mentioned that he couldn't stand the constant trolling and criticism of his girlfriend within the public space because she chose to be with him.
He emphasized that he was single when they met and that she is not a home wrecker as most people have wrongly labeled her, adding that he initiated the process of ending his marriage, which, in his opinion, allows him to enter into relationships.
Leeroy also accused his ex-wife's associates of the constant harassment Ndamase receives.