Jerry Phele (born 1 July 1956) is a 67-year-old South African TV and stage actor who rose to an enviable level of stardom through his role as Mofokeng in Emzini Wezinsizwa, the SABC1's 90s sitcom. 
The beloved South African actor got his start as a stage actor before taking a leap to the small screen. Since the beginning of his career in 1977, Phele has starred in a wide variety of television series, from thrillers like Abomama and Skwizas to family-friendly soapies like The Throne.
Summary of Jerry Phele's Biography

Full name: Jeremiah "Jerry" Phele
Nickname: Mofokeng
Gender: Male
Date of birth: July 1, 1956
Jerry Phele's Age: 67 years old
Ethnicity: Sotho
Nationality: South African
Zodiac Sign: Cancer
Sexual Orientation: Straight
Religion: Christianity
Marital Status: Married
Jerry Phele's Wife: Sesinyane Phele
Jerry Phele's Children: 3 (Ntsepe, Kgaogelo, and Lesedi Phele)
Jerry Phele's Parents: Rosiline Phele (mother)
Jerry Pheles Net worth: $150,000
Famous for: Playing Mofokeng in

Emzini Wezinsizwa

Jerry Phele's Twitter: @JerryPhele

Actor Jerry Phele is 67 Years Old
Jeremiah "Jerry" Phele was born in Parys, a town in Free State, on the 1st of July 1956 to Rosiline Phela and her husband. While we know he was raised in Parys, there is no available information about his family background and other members of his family.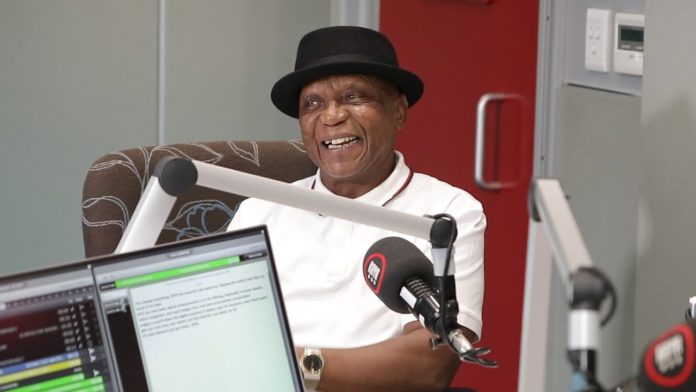 The actor matriculated from one of the schools in his region in the year 1976. Unlike most actors who started showing promising signs in acting in high school, Phele was different. He had no interest in acting and never considered it a befitting career.
The Star Had No Interest in Acting at the Time He Delved into the Art
Upon matriculating, Phele wasn't sure of the next step to take. So, he decided to experiment with acting with the intention of quitting once he found something 'meaningful' to do with his life.
He joined a theatre group in Free State in the 1970s and subsequently got his acting skills honed there. He eventually realized that acting was his calling and that he was naturally blessed with the talent of entertaining people and making everyone laugh.
Since then, he has never looked back. He has played different characters on TV, including Morena in Skwizas, Bra Seputla Rannko (a scheming taxi driver) in Samsokolo, Tsepo in Stokvel, Uncle Maswabi Kwena (the village joker who has more knowledge than most people) in The Throne, Ntate Bopape in The Estate, and many others.
The actor may not have a long list of TV roles, but he is still active in the industry. He recently made an appearance in seasons 1 & 2 of the local thriller Abomama in 2021 alongside Kenneth Nkosi, Joyce Skefu, Don Mlangeni Nawa, and Nokuthula Ledwaba.
Jerry Phele's Role as Thabang Mofokeng in Emzini Wezinsizwa is His Most Prominent TV Role 
Phele is best known for playing the fictional character Thabang Mofokeng in the comedy sitcom Emzini Wezinsizwa, which aired on SABC1 in the 90s. He admitted that his character in the project made an impression on people to the extent that his character's name has taken over his real name and the identity of his close family members. 
The veteran actor mentioned that his children are publicly known as Mofokeng's children, while his mother is known as Mofokeng's mother.
Emzini Wezinsizwa was a groundbreaking thriller that followed the lives and antics of five men who always found themselves on the wrong side of the law after moving to a Johannesburg hostel to make money. The series played a powerful role in promoting social cohesion in the country.
Jerry's character, Mofokeng, was a Phuthaditjhaba Qwaqwa, Free State-born unemployed, a Sesotho-speaking impulsive gambler, and a ladies' man. He rose to immense popularity during his days on the show, and many years after the show ended, his popularity has not dwindled.
Apart from Phele, the show's original cast are Roland Mqwebu, Jabulani Nkosi, Shadrack Ngema, and Vusi Thanda.
Jerry Phele's TV Shows
Abo Mzala – Season 3 as Innocent
Abomama – Season 1 & 2 as Jonas
Easy Money – Season 1 as Amos
It's Complicated – Season 2 as Kgethang
Ke Ba Bolelletse – Season 1 & 2 as Nyembe
Keeping Score – Season 1 as Apla
Samsokolo – Season 1 & 2 as Bra Seputla Rannko
Skwizas – Season 2, 3, 4, 5 as Morena
Stokvel – Season 3 as Tsepo
Thandeka's Diary – Season 2 as Mr Dube
The Estate – Season 1 as Ntate Bopape
The Throne – Season 1
Besides Acting, Jerry Phele is also a Politician 
The actor contested in the 2019 South African general election as the candidate for the African Content Movement. Further information about his political career is not publicly known as there is no available information on his career for public consumption.
Jerry Phele is Married to Sesinyane Phele
Jerry Phele is happily married to Sesinyane Phele, and their marriage is blessed with kids. It is, however, not clear how they met, when they got married, or how long they've been together. Also, additional information about the actor's wife and family life is not public knowledge.
The names of the actor's kids are Ntsepe Phele, Kgaogelo, Phele, and Lesedi Phele.
One of Jerry Phele's Kids, Ntsepe, is Already Following in His Footsteps 
Ntsepe Phele is a fast-rising actor who has starred in notable projects such as The Queen. He made a cameo appearance in Greed & Desire and also featured as a guest presenter on the SABC1 program, Mzansi Insider. His character in The Queen is called Madanone, a petty criminal whose strings of thuggery and robberies caught the attention of the Tembisa police.
The younger Phele, who has a striking physical resemblance to his father, attended Johannbesurg Secondary School before matriculating from Cosmo City Secondary School. Unlike his father, he was actively involved in his school plays while in high school.
He immediately enrolled at the renowned Arts and Performance institution AFDA and also the Market Theatre Laboratory to hone his acting skills. The young man admits he has big shoes to fill as a lot is expected from him, being the son of a seasoned actor.
Ntsepe also shared that his father gives him pointers and valuable guidance on acting when they are watching a film together. There is no available information on his daughter Lesedi and her sibling Kgaogelo.