Khabzela from The River, whose real name is Thapelo Sebogodi, is the first son of Seputla Sebogodi, also known as Kenneth Mashaba from Generations.
So if you have always noticed a striking resemblance between Kenneth Mashaba from Generations and Khabzela from the South African soapie, The River, you did not see wrong because they are related. However, because the young Sebogodi does not want to work in his father's fame, he is working hard to build a name for himself. 
Thapelo Sebogodi has featured in series like Lithapo, Outlander, Our Girls, Life's a Stage, and The River as Khabzela. Although he doesn't want to meddle with the limelight his father enjoys, he works with his father to help him bring his acting roles to life.
Summary Of Thapelo Sebogodi's Biography
Full Name: Thapelo Sebogodi
Nickname: Khabzela from The River
Gender: Male
Date of Birth: 1988
Ethnicity: Black
Nationality: South African
Marital Status: Single
Thapelo Sebogodi's Parents: Seputla Sebogodi (father)
Siblings:

Kgothatso, Sebogodi, and Thabang 

Thapelo Sebogodi's Height in Inches: 5 feet 11 inches
Thapelo Sebogodi's Height in Centimetres: 180cm
Thapelo Sebogodi's Net Worth: $100,000
Famous for: Being an actor
Thapelo Sebogodi's Instagram: @thapelojsebogodi
Thapelo Sebogodi Was Born In 1988
In 2022, Thapelo Sebogodi would be in his early 30's because, according to available reports, the actor was born in 1988. Indeed, he has not been open with details like his exact date of birth, but we know the year is 1988. He is the son of the veteran South African actor, Seputla Sebogodi. We do not have details of the exact name of his mother because his father has been linked to several women. 
Thapelo's father, Seputla, has been linked to Deborah Futhi, Makoena Francina Kganakga, Shereen Maubane, and Leonette Sebogodi. There are reports that Deborah Futhi may be Thapelo's mother because she was Seputla Sebogodi's first wife, and Thapelo is his first child. However, he has three siblings named Kgothatso, Sebogodi, and Thabang, but it is reported that he only shares the same mother with Kgothatso. 
Khabzela From The River Is A Graduate Of Tshwane University Of Technology 
Thapelo Sebogodi attended Greenwood College and Max Stibbe. During his elementary and high school days, he had problems managing his temper. His father had a unique method of punishing him for wrongly expressing his anger, especially when he fought with his peers.
As a way of punishing Thapelo, Seputla Sebogodi would have him play the board game chess. Whenever his son made any mistake while playing, he would have to pay the penalty of playing for an additional 20 minutes. 
Playing chess may not look like serious punishment, but it helped tame his abrasiveness. After graduating from high school, Thapelo went on to further his education at the Tshwane University of Technology; however, he is yet to reveal what he studied at the university.
Thapelo Sebogodi Was Never Interested In Becoming An Actor
Despite being the son of a veteran actor, Thapelo Sebogodi was never really interested in becoming an actor. He believed that acting is not a sustainable means of income. Also, his lack of interest in acting was born out of some childhood experiences that he didn't want his own family to go through.
Growing up, he saw that his father's successful career was a huge burden on him, as Thapelo found it difficult to mingle with his peers due to his father's fame.
Also, when he was nine years old, a particular fan of his father pushed him away while trying to get a hug from his father. This particular experience has stayed with him over the years and still frightens him. 
Thapelo Sebogodi was so determined not to become an actor that after graduating from the university, he tried his hands in politics and the retail business, but they did not work for him. Fate had other plans.
Thapelo Sebogodi Made His Acting Debut In 2012
Thapelo Sebogodi's perspective about acting changed since he made his debut screen appearance in 2012 in the TV series Life's a Stage. After his debut, he continued getting more roles as producers and directors seemed to appreciate his talent.
In 2018, he landed one of his most prominent roles in the popular South African series The River. In the series, he plays the role of a very vocal and witty taxi driver called Khabzela. He has been part of the series from season one to four, and there is no news about him leaving. Here is a list of some other movies and series he has featured in:
Strike Back – 2012
Life's a Stage – 2012
Donkerland – 2013
An Act of Defiance – 2017
Outlander – 2017
Our Girls – 2018
Lithapo – 2020
Pusha Pressa Phanda – 2021
Thapelo Sebogodi's contribution to the South African entertainment industry, especially his work as Khabzela from The River TV series, has been recognized by DSTV as he has recently been nominated for the award of Favourite Actor at the DSTV Viewers Choice Award for 2022. 
Thapelo Sebogodi Keeps His Private Life Away From The Public
One of the things that made Thapelo Sebogodi dislike acting was the fact that not a lot of people respect the privacy of actors. As an actor, he is doing everything there is to do to set boundaries between his life as an actor and his private life. 
He is yet to reveal details about his love life, but he has an Instagram handle with more than 29k followers and keeps it as professional as possible. He only shares pictures of himself and snapshots from behind the scenes of his set. 
He Has A Good Relationship With His Father
Thapelo Sebogodi's father, Seputla Sebogodi, may not have had the best experiences with love and women, but he ensures that his children get the best of him. When Thapelo was younger, he always spent all his vacations at the theatre with his father. Seputla Sebogodi tried to create an open connection with his children and was never too embarrassed to share anything with them.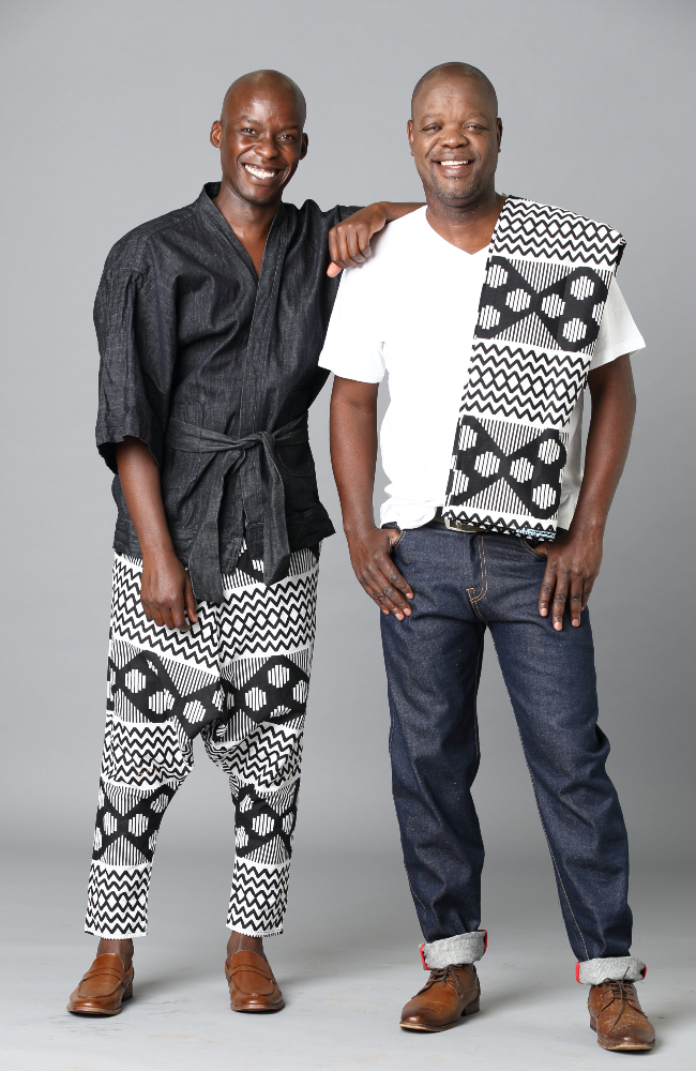 According to Thapelo, his father once sat him and his siblings down to tell them about a scandalous marriage proposal with a lady called Makoena Francina Kganakga. As a grown-up, Thapelo still has a very good relationship with his father. Whenever he gets a role, he approaches his father for help on how to bring his character to life.
Thapelo Sebogodi Does Not Like To Take Advantage Of Being Seputla Sebogodi's Son
Thapelo Sebogodi does not like to meddle with his father's fame. When going for auditions, he doesn't like to mention that he is the son of a veteran actor. He is proud of himself for building a name for himself without the help of his father's pedigree. Seputla Sebogodi is also very proud of his son and refers to him as a better version of himself. According to Seputla, his son is smart, hardworking, and good-looking.