Blondie Makhene (born September 16, 1955) is a 68-year-old legendary South African music artist with over five albums to his name and a plethora of single hits. His most recent album titled Sthunywa Sami was released in 2014.
Tracing the history of the South African music industry and its early pioneers won't be comprehensive without throwing in the name. Blondie's life is indeed an inspiration to many. However, life hasn't been so fair to him. Just like every other human, the singer has experienced his share of ups and downs in life, but none of them has made him throw in the towel. His share of 'downs' began with the demise of his wife, Agnes, but he has continued to stay strong for the kids and is proud of how they have turned out.
Quick Profile Summary of Blondie Makhene

Full Name: Keoagile Gerald Makhene
Nicknames: Blondie Makhene
Date of Birth: September 16, 1955
Blondie Makhene's Age: 68 years old
Place of Birth: Soweto, South Africa
Nationality: South African
Marital Status: Married
Blondie Makhene's Spouse: Agnes Makhene (late); Pam Makhene
Children: Pauline, Letoya, and Gontse Makhene
Occupation: Musician
Famous For: Singing Struggle Songs
Blondie Makhene's Net Worth: R500,000
The Early Life of the South African Music Veteran, Blondie Makhene Is Still Somewhat Mysterious
Keoagile Gerald Makhene, popularly known as Blondie Makhene, was born on September 16, 1955, in the suburb of Soweto, South Africa. This means that the veteran would be 68 years old by September 16.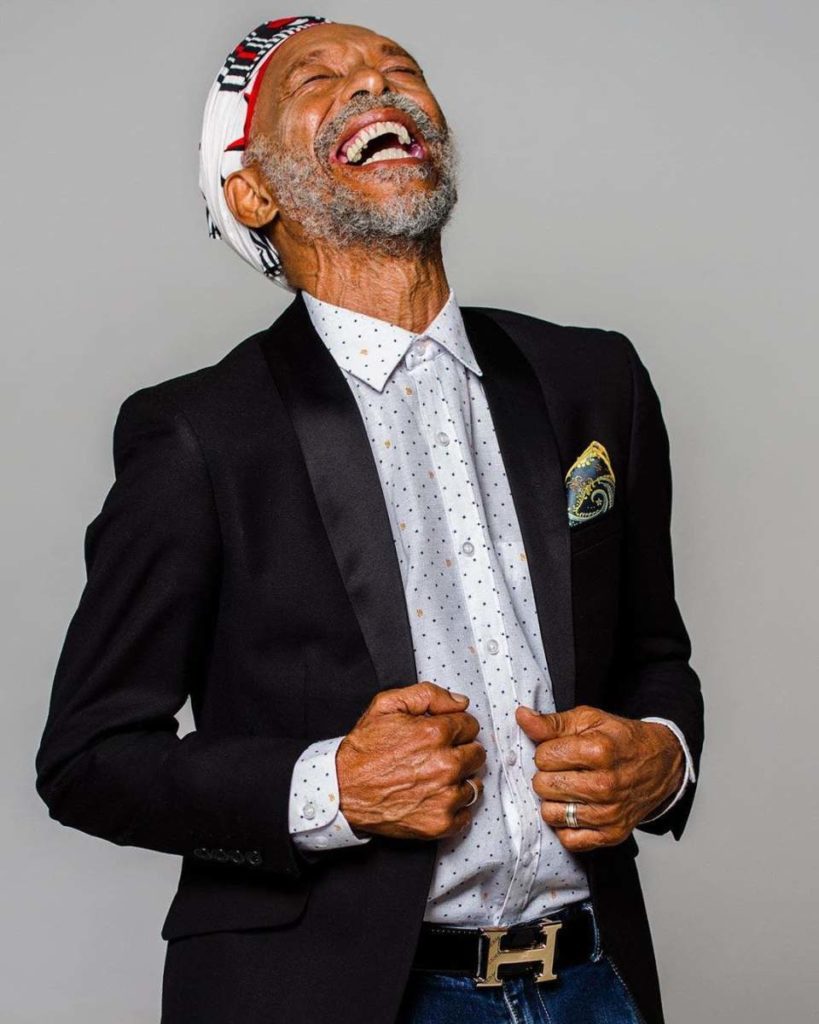 Makhene attended Mabopane Junior Secondary, where he did his grades 8, 9, and 10. During this period in his life, he participated in debates – where he was always the speaker every time – and also joined the school boy's choir as their conductor. He also wrote and performed a one-man drama at that time.
Other than attending Hebron Training institution, there is no further information on his tertiary education. As of the time of this writing, there is no information available regarding his early childhood days, but it is known that his father, Peter Makhene, was musically inclined as he was part of the Makhene family musical group, which included Blondie, his two brothers, Pappa and Cliff Makhene, and also his sisters, Pamela and Phyllis. The group was formed in 1977 when they released an album titled "The Family."
Blondie Makhene Had A Successful Career As A Musician
If you are a lover of music, especially those from the 80s, you must be a fan of Blondie Makhene. At the time, it was almost criminal not to move your body to the tune of his music. Form the instrumentals to the lyrics and then to the flow, Blondie had developed a unique style of music that got people dancing anywhere his songs were played. His music career took a flight when his single 'My Boy Lollipop' was released. This music was played in every nook and cranny of South Africa.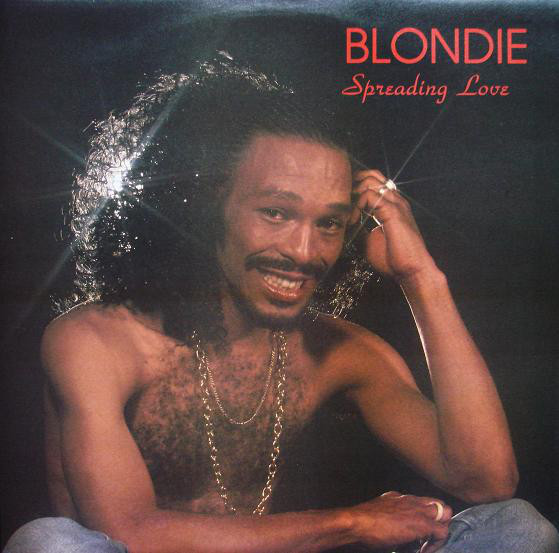 At the age of 14, Gerald was part of the T&T's, and that was where he got his nickname "Blondie" – a name that would later replace his actual name in the minds of South Africans. The following year, at the age of 15, he joined the music band, 'The Movers,' and together, they released a South African hit song titled Hopeless Love. In no time, the locally produced song went viral as it was played in all radio stations in the country, turning Blondie Makhene into a teenage sensation. This was an incredible feat, and achieving it in the apartheid era made it extra special for him and the black community at that time.
As mentioned earlier, Blondie and his family – father, Peter Mahkene, and siblings – also started a family band in 1977, and they went on to release an album titled "The Family." Beyond his collaboration with his family, the veteran musician also has many successful collaborations with his brother, Pappa Makhene. In 1979, they released the hit song 24 Hour Service, which was produced by Malcolm 'Mally' Watson.
He collaborated with Mally Watson again to produce one of South Africa's best songs by the late Brenda Fassie titled Weekend Special. His career continued in its upward trajectory as he became one of South Africa's most loved musicians at the time. His album, "Communicate," became a Gold selling album in 1984 after selling over 500,000 units. He went on to drop another album, his second, titled "Overtime" before he produced the classical ballad, Baby I'm Missing You (a song he dedicated to his late wife, Agnes Makhene), with the South African music band, African Youth Band in 1987. That same year, in 1987, he co-founded a record company with John Galanakis, Hit City Records.
Blondie Makhene is also known for his struggle songs, which is part of what makes him outstanding. This feature of his music resonates well with an average South African man. Blondie's struggle songs speak volumes about the South African political and justice system. It came when South Africans needed to tell their story of pain and struggles through apartheid.
What We About Blondie Makhene's Wife and Children
The veteran singer was married twice. He was first married to a woman he has described as the love of his life named Agnes Makhene before his second marriage to Pam Makhene. Details about Blondie and Agnes Makhene's time together, including when they met and the times they spent together, are not available in the public domain.
But what we know is that the marital union between Blondie and Agnes Makhene produced three daughters, namely Pauline, Latoya, and Gontse Makhene – all of whom we shall discuss in subsequent paragraphs. We also know that Agnes died of a stroke before Blondie found love with Pam. Even though there are no reports online to confirm the fact, it is believed that Blondie and Pam have children together.
Every parent's dream is to see their wards follow their footsteps, and we are sure it must have gladdened Blondies' heart when his daughters took to music in their early life. The trio of Pauline, Letoya, and Gontse, alongside their cousin, Nicky, formed a girl band dubbed S'kool Girls while they were much younger. Even though the group did not develop into an established singing group due to her mother's death, they released two studio albums – "Pampiri" and "The Party Goes On."
Agnes Makhene
Agnes Makhene was the first wife of the veteran singer.  According to him, Agnes was the first woman he ever said the words "I love you" to. She was diagnosed with stroke in 2007 and died four days later. Her death was a difficult and challenging time in the lives of the people who held her so dear – her husband and children. Much is not known about Agnes. However, she has been described by her children to be an epitome of love, who seeks unity among her daughters. She always advised her children to be there for each other.
Pauline Makhene
Pauline Makhene is the first child of Blondie and Agnes Makhene. She is an emerita of Boston Business School. Information about her early childhood is not public knowledge,  and most South Africans don't know her. However, she is active on most social media platforms. Pauline took up the motherly responsibility after the passing away of their mother. This was a really tough position she had to occupy at a young age when she was supposed to be having all the fun in the world.
Be that as it may, her motherly position was short-lived after Blondie got married to his second wife, Pam. Blondie's union with Pam subsequently lead to Pauline leaving South Africa for Dubai. Nothing else is known about the Makhene elder sister, but she is said to be thriving in business. Her younger sister, Letoya Makhene, always celebrates her big sisters' birthdays on her Instagram handle, which shows that the relationship between the two sisters is still solid.
Letoya Makhene
Letoya Makhene was vibrant of all the children born to Blondie and Agnes Makhene. She was born on September 7, 1984, in South Africa. She was one of the hosts in the second season of Idols South Africa in 2003. Letoya was on her way to her musical stardom before she got called into spirituality.
This all happened within few years after the demise of her mother. Letoya was confined in a place where she received training as a 'Nnyaga' (traditional healer) for about eight months. During this period, her music career was on hold. She would later abandon her traditional practice for her music and acting career.
Gontse Makhene
Gontse Makhene is the youngest of the three sisters. Gontse was in the headlines in 2015, after she went missing. After about two weeks, she returned home. Meanwhile, the family had posted on social media about how broken they were for her disappearance. There were claims that Gontse had been battling substance addiction during this time, and it all started after she lost her mom. Gontse had earlier stated in a documentary how she was hurting inside as she watched her sisters leave home. Probably the hurt and loneliness drove her into substance abuse. Nothing is known about her, what she does, and what she is currently up to.
Who Is The Most Popular Of Blondie Makhene's Children?
Letoya Makhene happens to be the most popular of Blondie's children. This is because she took after her father music-wise and further expanded into the film industry. She has had a moderately successful music career, which saw her release a few songs. Her passion for music was revealed at an early age when she worked as one of Brenda Fassie's backup singers. She collaborated with a few South African music artists like DJ Cleo and DJ Chynaman.
Letoya is also famous for her acting career. She appeared in the South African soapie, Isindigo as Ayanda Diale. She is currently working on the set of the soapie Generations: The Legacy as Tshidi Mogale-Phakade. She was married to Privilege Mangezi, a Zimbabwean before they got divorced after nine years of being married, and three children together named Nubia, Tadiwa, and Tamuda.
After the divorce, she has since described her union with Mangezi as a joyless one as she went ahead to drop his surname from her name. Months later, she was in another relationship. She announced her new relationship through her social media handle as she revealed that she had been with businessman Tshepo Leeuw for about a year before she came out with the news. She had a son with Tshepo before they went their separate ways.
Currently, she is in a relationship with her lesbian partner, Lebo Keswa. Letoya Makhene came out to announce her relationship with the South African businesswoman in 2020 after a tabloid ran with the story. She came out to confirm it and has since continued to flaunt her relationship with her female lover.
The Veteran Musician Was Conferred With Two Honorary Doctorate Degrees In March 2021
Blondie Makhene is currently in South Africa doing amazing projects. Currently, he is the creative director of 697 productions, where he assists in uncovering new artists and helping them develop their repertoire; Producing, Branding, and Marketing. He also has a team of songwriters who also compose songs for established artists.
He was conferred with two honorary Doctorate Degrees from the SADC University of African Medicine in association with Christ the Lamb Theological Seminary on March 4, 2021. While the first was a Doctorate in African medicine, the second was a Doctorate for Music, Arts, and Culture. The awards were conferred by Professor Mbaimbai Hlati in the ceremony held in Braamfontein.
As encomiums poured in from far a wide to celebrate the noble achievement, his daughter Letoya Makhene was not left out as she joined in on the act. Letoya took to her Instagram handle to congratulate her father on his achievements while posting pictures from the ceremony.