The Vodacom Please Call Me option is a service the network provider put in place to help users reach out to their friends and family without having to call them directly. There are a variety of reasons why someone would need to make use of the Vodacom Please Call Me messages.
In the event that you do not have airtime on your phone and you urgently need to reach out to someone, a Please Call Me message will be very useful. You can just send them a Please Call Me message, whether or not you have airtime. This service is very easy to use but it has some limitations but as a Vodacom user, you should take advantage of this service. To know how to use the Vodacom Please Call Me service, keep reading this post.
You Can Send  a Vodacom Please Call Me Message With a Simple USSD Code
Using a USSD code to send a Please Call Me message to any Vodacom user may be old-fashioned, but it is still the most preferred method of using the service. With the USSD code, you don't need the Vodacom mobile app, not the online self-service portal. Irrespective of the kind of phone you use, you can make use of the Vodacom Please Call Me service to send 10 free call me back SMS per day.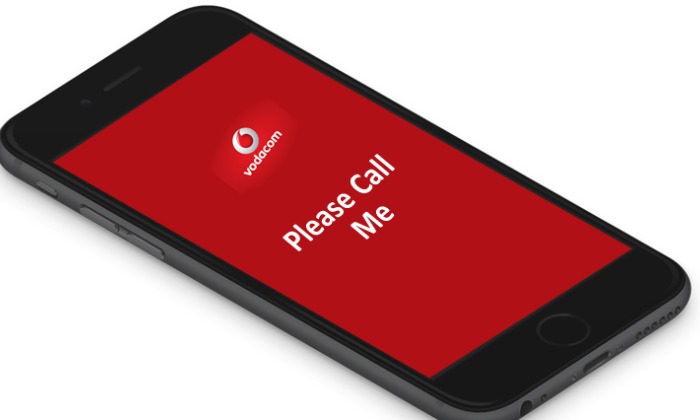 The process is very simple and straight to the point and any Vodacom user can make use of this service, both prepaid and contract customers. Below is how to send a Vodacom Please Call Me message:
Frour your phone dialer
Dial *140*recipient's number#
Tap the Send button
In no time, a Please Call Me message will be sent to the person whose number you inputted as the recipient's number.
Vodacom Please Call Me Back SMS Is Totally Free
For those who do not already know, Vodacom's Please Call Me message is free, so, if you haven't been using this service because you thought it may cost something, you can now start using it.
The amazing part of it is that whether you have airtime or not, you can still send the free SMS. You can decide to send all the free SMS you are entitled to (10 per day), to one person or you can also spread them among different people.
Some people don't use their Please Call Me messages because they feel it's for users who do not have airtime or those who cannot always afford to recharge their lines, but that is not always the case. If the recipient does not mind calling, then why use your airtime? If you don't feel the need to use your own airtime to reach another Vodacom user, you can simply make use of the free SMS.
Vodacom Please Call Me Message Has Some Limitations
Each Vodacom user is entitled to just 10 please call me messages per day, so, if you are low on airtime and have a long list of people you want to reach out to, consider sending your Please Call Me messages to only those you are sure will call you back, so you don't exhaust the 10 free messages without getting the result you hoped for.
Once you exhaust the 10 free messages in a day, you will have to find other ways of reaching people. You can either top up your airtime balance to call them, send them a text message which you will be charged for, or reach them online via social media platforms like WhatsApp.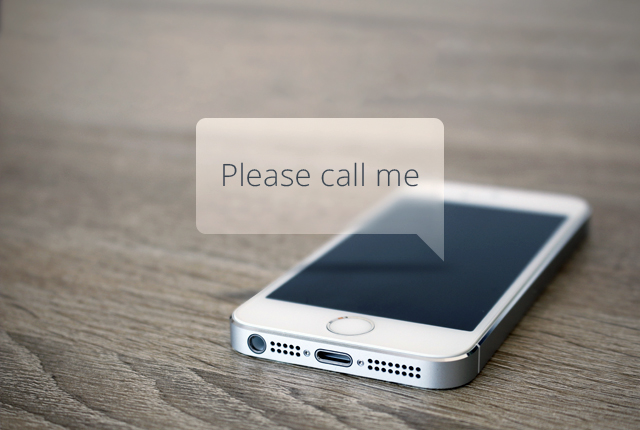 Aside from the fact that you have just 10 free Please Call Me messages to send per day, the free call back messages can only be sent to other Vodacom users. So if your desired recipient is not a Vodacom user, you may have to find other means of reaching them.
You Can Customize The SMS Before Sending It
While almost all network providers have provided the free call back SMS not all give customers the opportunity to personalize the callback messages they want to send to another user. Vodacom users can choose to personalize all 10 messages or some. Instead of sending the normal please call back messages, you can add the recipient's name to the message all you need to do is:
Dial *140#
Select 'Change Name' (Option 4)
Input the recipient's number and send.
The Please Call Me message that a particular recipient will receive will contain his or her name, and the process of personalization is almost as simple as the process of sending the default free message.
Although the process of customization takes a little more time, it is absolutely worth doing. It makes the message peculiar and more personal to the recipient.
Beyond making this service free, Vodacom has also given it some level of flexibility. This is one of the reasons why Vodacom users should absolutely take advantage of the free Please Call Me SMS service.
You Can Also Block Your Vodacom Number From Receiving The Please Call Me Messages
In a situation where you are getting fed up with the Please Call Me messages, Vodacom has also made it possible for users to block their line from receiving the free call me back messages.
The process of blocking your line from receiving the free SMS is as follows:
Dial *140#
Different options will be displayed on your screen
Select option 1 which reads 'Block/Unblock'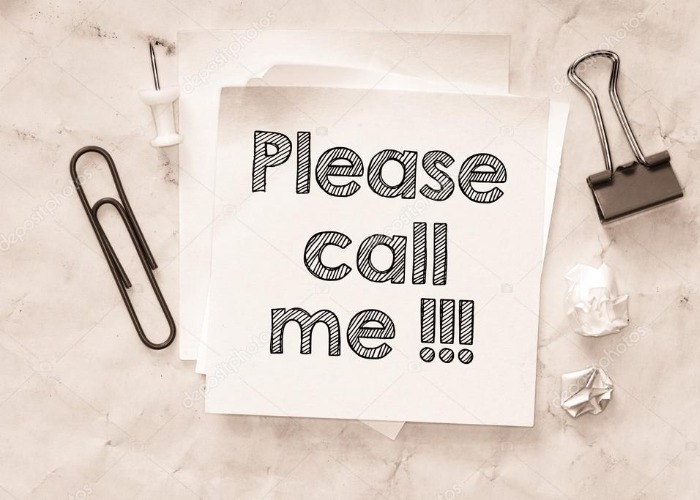 If you have blocked your line from receiving the free SMS, your line will automatically stop receiving any of such messages, and any other Vodacom user trying to reach you will have to find other ways of doing that.
Note that if you have blocked your line from receiving the Please Call Me messages in the past, the process above is the same for unblocking it. So, if you have blocked your line before and repeat the process again, your line will be unblocked.
What You Can Do When You Have Exhausted Your 10 Please Call Me SMS
Those who exhaust their daily free please call me before the day ends can either wait till the next day or try other ways of reaching out to those they need to speak with.  If you can't wait, you can:
Purchase airtime and make your call: If you already have airtime, you can simply call the person and ask them to call you back but if you don't have airtime, Vodacom has also made it very easy for users to purchase airtime. You can dial *135*02# to buy airtime from your bank account. You can also purchase airtime from the Vodacom mobile app and website.
You can equally buy a data bundle: Where the recipient is active online, you can purchase a data bundle with which you can reach the person online via WhatsApp, Facebook, Duo, Instagram, or any online platform that allows you to chat and call others.
Alternatively, you can borrow another person's phone to make the call or send an SMS.