South Africa is one of Africa's most gay-friendly destinations. A lot of people, including South African celebrities have come out of their closets in the past years while others are still struggling to openly talk about their sexuality. LGBTQ visibility in the country has notably increased, most especially in the country's entertainment community.
Many of these South African celebrities who came out openly identify as gay while others prefer not to use strict labels to describe their sexual preference. One thing that is common among these people, however, is that they are proud and actively fight for LGBTQ rights. Below is a list of the top 10 openly gay South African celebrities who tied the knot with their partners.
1. Gert-Johan Coetzee
Name: Gert-Johan Coetzee
Age: 35 years old
Married: 2014
Spouse: Vicky Visagie
Openly Gay Since: Not available
Occupation: Celebrity fashion designer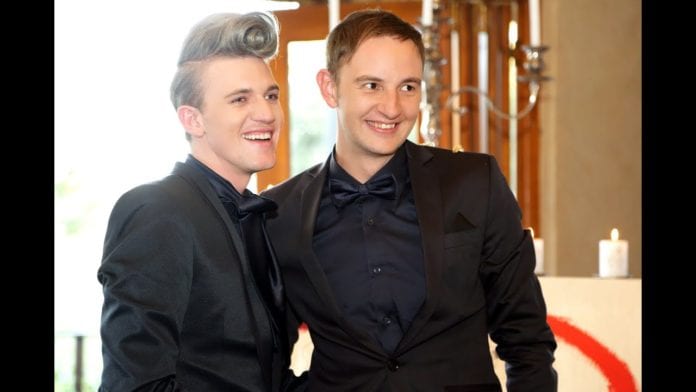 It's unclear if Gert-Johan had an intimate relationship with women or people of his own gender before he hooked up with Visagie. The two have remained close and committed to the love they share from day one, proving they found each other very attractive and compatible. Coetzee may be vocal, but he is very secretive when it comes to his private life.
Coetzee and Visagie finally slipped the ring into each other fingers after five years of engagement and being together for nine years. The duo met in Vicky's hometown – Klerksdorp – in 2005 through mutual friends.
While Visagie is a brand manager, Coetzee is a top-notch fashion designer who has dressed both local and international celebrities. He specializes in runway fashion events and bridal shows. Gert-Johan started his career on Instagram in 2013 when he used to share photos of his designs with his fans.
2. Phelo Bala
Name: Phelo Bala
Age: 32 years old
Married: 2019
Spouse: Moshe Ndiki
Openly Gay Since: Not available
Occupation: Musician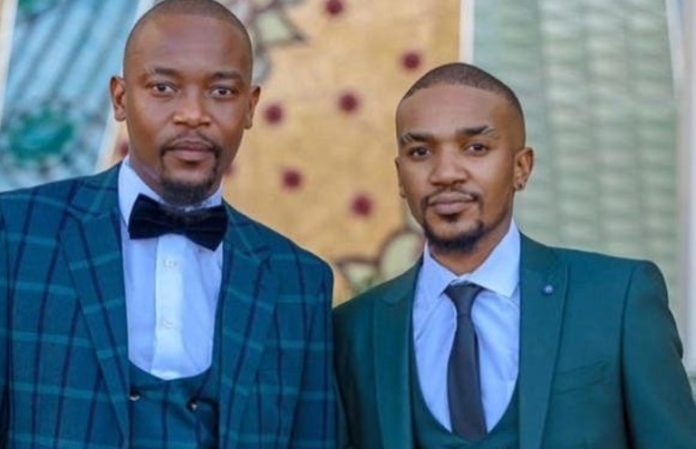 Phelo Bala may have been in previous relationships, but his first public relationship as gay was with Moshe Ndiki. Their relationship has had its fair share of ups and downs in recent times, but the two celebrated their first wedding anniversary in October 2020, to the amazement of South Africans.
Before getting married, the couple dated off and on from 2010; they got engaged in September 2019 and eventually tied the knot in October 2019. Phelo and Ndiki met through a friend and shortly became friends afterward. Though it's been a long time since Bala came out as gay, he, however, shared his experience with his fans a couple of days after the 2019 National Coming Out Day.
According to him, he was heavily criticized and backlashed by people for opening up about his sexuality. In fact, he revealed that he lost some friends and business deals after he came out. The musician maintained that he's been living a peaceful life since he came out. He added that he never wanted to live a life of lies, even though coming out was not easy. Bala's sweetheart, Moshe, is a radio presenter. They have been going strong since they got back together after they reportedly separated due to their then-toxic relationship.
3. Marc Lottering 
Full Name: Marc Eugene Lottering
Age: 55 years old
Married: 2010
Spouse: Anwar McKay
Openly Gay Since: 2000
Occupation: Stand-up Comedian
In a 2009 interview, Marc revealed that he came out as gay "after two glasses of wine." The Cape Town-born humourist hasn't shared how his family and the public at large reacted to the news of him being gay, especially because his father was a pentecostal pastor.
Lottering tied the knot with Anwar in 2010 in a small private wedding that was graced by their family members. The pair had already been together for 12 years by the time they got hitched. Marc and McKay celebrated their 10th wedding anniversary in the year 2020, and it was nothing short of incredible.
It is not known if Lottering had an affair with men or women (or both) in the past before settling down with Anwar. He hasn't opened up about this aspect of his life. McKay is a well-known director and producer of musical theatre and comedy productions.
4. Somizi Mhlongo
Full Name: Somizi Buyani Mhlongo Motaung
Age: 50 years old
Married: January 2020
Spouse: Mohale Tebogo Motaung
Openly Gay Since: Not available
Occupation: Actor, Choreographer, media personality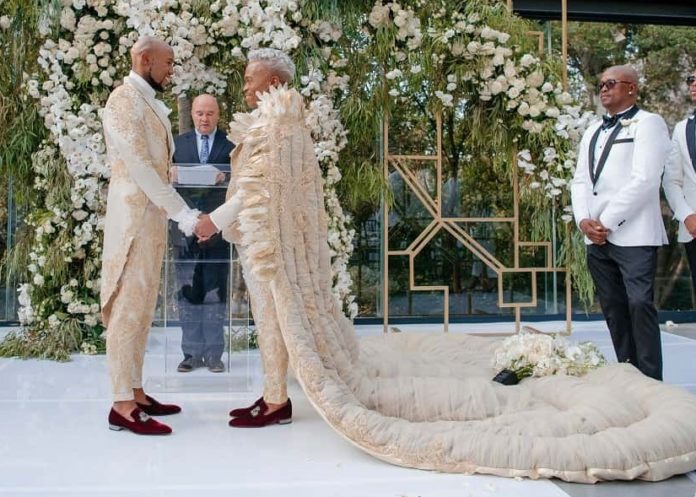 Somizi is one of the most recognizable gays in South Africa. He first came out as bisexual after he started seeing an unknown man while dating actress Palesa Madisakwane, who later gave birth to their daughter Bahumi Madisakwane in 1995.
In an interview, the choreographer admitted that he knew he was gay when he fathered her daughter with Palesa. He once revealed that he dated a guy who found it difficult to introduce him to his family. He said he ended their relationship after his ex refused to introduce him to his family members after five years and some months. His ex's family had threatened to disown him if they discover he was gay, but he was known to Somizi's family.
Mhlongo knew from his childhood that he was gay. It was so noticeable that his father easily recognized he was struggling with his sexuality. The actor's coming out cost him job opportunities and even relationships with some people. He shared that immediately he came out, he stopped getting straight character roles.
It is not known exactly how his parents felt about his sexual orientation, but we do know that his mother (of blessed memory) was one of those who supported and blessed his marriage to his partner, Mohale.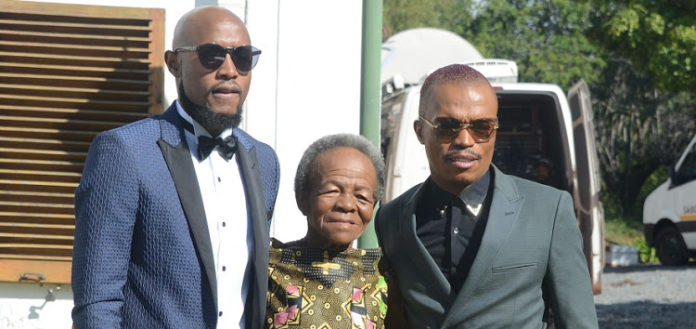 Mohale and Somizi's wedding is one of the biggest weddings in South Africa of all time. The pair confirmed their relationship in 2018 after many months of unabated relationship rumors. The actor proposed to him in Paris, France, during a vacation, and on September 28, 2019, the two sealed their love traditionally. Their white wedding took place on January 30, 2020. Mohale Tebogo Motaung is a businessman and model.
5. Zavion Kotze 
Full Name: Zavion Kotze-Brereton
Age: 33 years old
Married: 2017
Spouse: John Brereton
Openly Gay Since: Not available
Occupation: Wedding Planner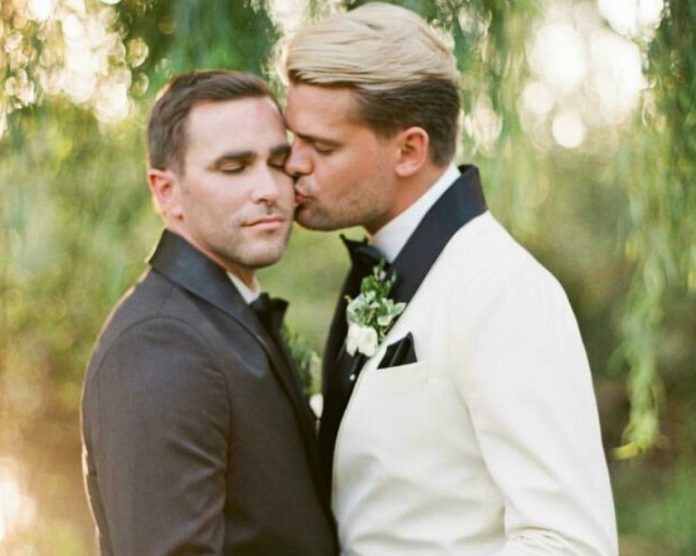 Kotze is easily recognized as one of the contestants from the South African reality game show, Survivor South Africa. He tied the knot with his husband in March 2017. Information about his past relationships is not open to public scrutiny. The wedding planner is one of those who believe that people from the LGBTQ community shouldn't be discriminated against in any way. In fact, he once shared that he entered Survivor South Africa to encourage people to be proud of who they are and fight for what makes them happy.
There is no information about the people he dated in the past, his coming out story, and how his family and the public reacted to it.
6. Joe Foster 
Name: Joe Foster
Age: Not available
Married: November 13, 2019
Spouse: Zechfried Paul
Openly Gay Since: Not available
Occupation: Musician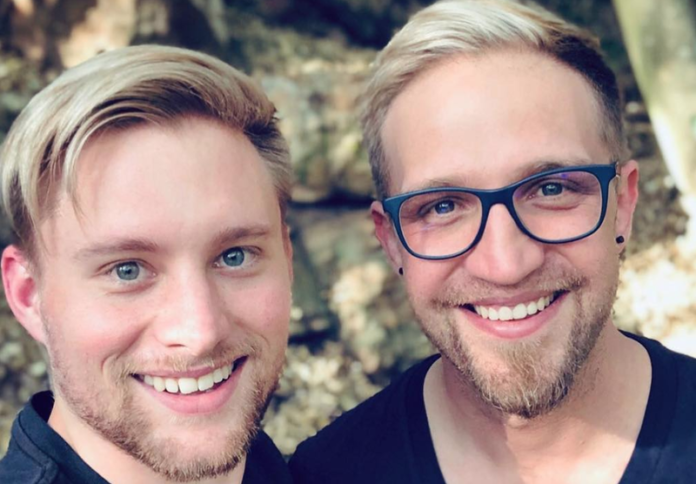 The musician has been married to his partner since 2019. He is yet to share how everything went down after he opened up about his sexuality. He may have dated people in the past, but we can only assume that he had no one in his life before marriage because he is yet to talk about his love life in the past.
7. Caster Semenya 
Full Name: Mokgadi Caster Semenya
Age: 32 years old
Married: Since 2015
Spouse: Violet Raseboya
Openly Gay Since: Not available
Occupation: Athlete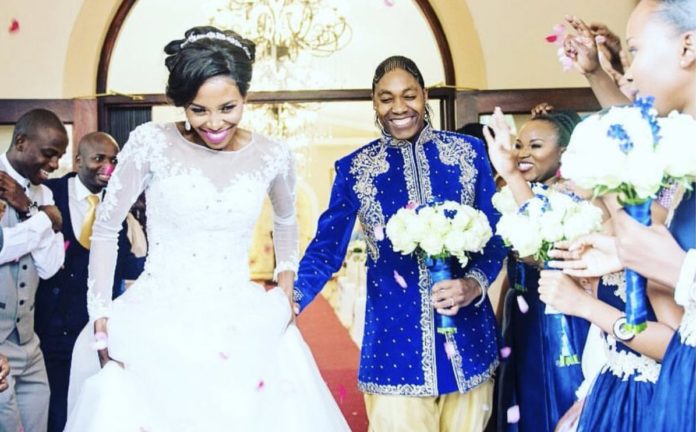 There is no information about how and when the Pietersburg-born athlete came out of her closet. Coming out is one of the toughest decisions people from the LGBTQ community usually face as it is usually met with fierce criticism and mixed reactions from the public.
As expected, Caster's coming out must have been welcomed with mixed reactions and may be led to some sort of controversy, even though she hasn't mentioned it. It's not clear if the North-West University graduate had an affair with a man before hooking up and settling down with the love of her life.
Caster Semenya and his wife Violet Raseboya met in 2007 at a restroom. When Raseboya first saw her, she thought Semenya was a boy, and she quickly demanded to know what a boy was doing in the ladies' restroom. Caster, in reply, told her that she is not a boy neither did she lost her way.
It took the two of time before they eventually gave each other a chance in their lives. The pair was initially in denial of their feelings for each other until the 5 feet 10 inches 2016 Olympic gold medalist took the bold step and asked her out. Violet, born February 19, 1986, is a South African athlete. She had a boyfriend in the past before falling in love with Caster.
8. Diaan Daniels 
Name: Diaan Daniels
Age: 44 years old
Married: 2014
Spouse: Shaun Murphy
Openly Gay Since: Not available
Occupation: Fashion designer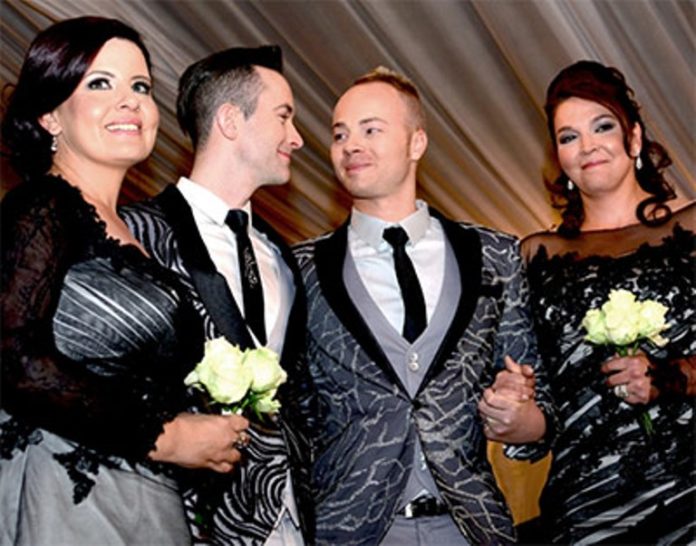 Diaan and his sweetheart have been married since 2014. Information about how they met is still under the radar. Similarly, none has disclosed if they dated someone in the past before falling in love with each other.
Daniels hasn't shared how he came out of his closet, and if it actually caused controversies or not. He and Murphy have been going strong together since they officially tied the knot in the presence of their families. Their wedding was the second gay South African celebrity wedding that was featured on Top Billing.
Media Personality Thulasizwe Dambuza Has The Most Interesting Coming Out Story in SA
A lot of openly gay South African celebrities have quite interesting stories about their coming out. A lot of them have shared that coming is one of the most challenging things people from the LGBTQ community mostly face. We totally understand that this is because of the way the world sees them, and how they react to such revelations.
From losing friends and jobs to being openly discriminated against to even murder, most openly gay South African celebrities have had disheartening experiences in the country. Among them, South African media personality Thulasizwe Dambuza seems to have the most interesting coming story.
Dambuza came out quite early – around 14 or 15 years. However, his mother only got to know about it much later after he got involved in a school fight that led to him blurting out that he was gay. Unfortunately, the incident was captured in a video by someone. It was at this point that Thula decided to talk to his mother about his sexual preference.
As expected, it didn't go down well with her because he was the only son she had. It must have been tough for her to come to terms with the fact that her only son prefers people of his own gender.
Today, the Soweto-born media personality is a voice and strong advocate for the LGBTQ community. He also encourages people to come out when it's comfortable for them and not under pressure. Though it has not been a smooth ride dealing with people, Dambuza is glad he is living the life he's always wanted.
Phelo Bala's Coming Out Shocked Fans The Most
Among gay South African celebrities, Phelo Bala's coming out shocked most people, especially his fans. His brother, Loyisa Bala, an award-winning musician, and director of the renowned Christian TV channel, TBN, was also shocked. He later took to Phelo's Instagram, Facebook, and Twitter pages to pour out his mind for him.
He wrote that he was not in a position to judge him but to point him towards Christ. Loyisa also added that he was not going to judge him but to love him. His message, however, received strong backlash from the LGBTQ community who described it as homophobic.
Loyisa Bala later apologized for offending them, stating that it was not his intention to hurt them but to express his love for his brother, Phelo. The singer and his husband, however, did not comment on the commotion. Phelo and his sweetheart have been going strong ever since they tied the knot, despite reports that they broke up in late 2020. They celebrated their first anniversary in the same year.