Mary Twala and her husband Ndaba Mhlongo (both of blessed memory) were one of the popular South African celebrity couples in the 1990s. The two had an amazing relationship that spanned for years and also rubbed off on their children. Mary and her husband were one of the inspirational couples in the South African entertainment world as well – many thanks to their acting talents.
Like most couples, the pair had their fair share of marital ups and downs during their lifetime, but they didn't let any of them get to them or even bring their careers to an end. They remained happily married until the day Ndaba drew his last breath.
Mary Twala And Ndaba's Marital Relationship Came To An End In 1989 
As mentioned earlier, Mary Twala and Ndaba Mhlongo were one of South Africa's most beloved couples. Anytime they made a public appearance, they usually looked charming and stunning together. On several occasions, they stole the show and left many people admiring their closeness and relationship.
Despite their work obligations, the celebrity power couple was dedicated to their marriage and also made out time for their kids and other family matters. The couple did so many things together while they were alive. Apart from raising kids and growing old together, they supported each other's career and made the younger generation believe in true love. Mary Twala's marriage to Mr. Ndaba, indeed, is worthy of the big screen, but unfortunately, most of their special moments together were not documented.
The romantic spark between Mary and Ndaba was, however, extinguished in 1989 when the latter passed on, leaving his wife and only surviving son Somizi. Circumstances surrounding Ndaba's death on October 9, 1989, in South Africa, have not been publicized yet.
Somizi's father was born in Inanda, in KwaZulu-Natal, Union of South Africa. His date of birth is July 3, 1933, while his full name is Ndaba Walter Mhlongo.
Ndaba Was One Of The Best Performers In The Entertainment Industry Then
Ndaba Mhlongo was an embodiment of talents in his lifetime. He was one of those who made a mark for themselves through acting then. His most notable work was the 1977 playwright Inyakanyaka, wherein he portrayed Mshefane. Other projects he featured in are Isivumelwano (1978), Upondo no Nkinsela (1980), Bad Company (1985), as well as Strike Force (1986).
Mary Twala's husband launched his career in 1970. He was active until he died in 1989. In addition to acting, he was a comedian, assistant director, and talented choreographer, who bagged a Tony Award nomination in 1988, for Best Choreography for his role in Sarafina!
Their Union Was Blessed With Two Children
Mary Twala and her husband had two children together – Somizi Mhlongo and Archie Mhlongo. The couple sadly lost Archie in 1985, four years before Twala lost her husband. There is no available information on the life and times of Archie who lost his life after he was fatally stabbed to death. Information on his killer (s), his resting place, and the particular age he died are not open to public scrutiny.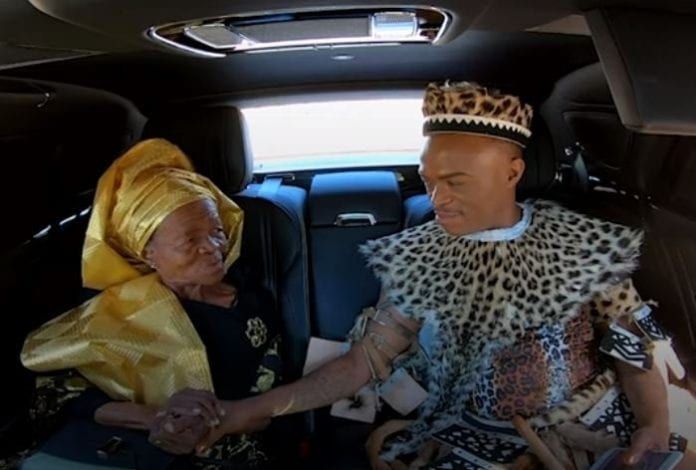 Ndaba and Mary's only surviving son, Somizi, is already a household name in South Africa and beyond. He apparently inherited his parents' acting genes, proving talent runs in their family. He began following in the footsteps of his parents at a very young age.
Somizi Has Made A Name For Himself As A Celebrity Entertainer
Somizi made his first on-screen appearance at the age of 13 in the 1987 film Scavengers, after which he joined the cast of Sarafina! in 1992. His other professional film credits are Cry, the Beloved Country (1995), and Kein Himmel über Afrika (1993).
Mhlongo has more TV gigs under his belt; he appeared on the 1996 television series Tarzan: The Epic Adventures and has also appeared on the red carpet as a host, co-hosted, and judged most events in South Africa, including but not limited to the following star-studded events:
Dance Your Butt Off (2010-2012)
Idols South Africa (Judge, 2015–present)
23rd South African Music Awards (Co-host)
The Comedy Central Roast of Somizi (Roastee, 2018)
V Entertainment (Co-host, 2017-present)
City Ses'la (Madam Gigi, Guest)
The Comedy Central Roast of Kenny Kunene (Roaster, 2014)
Living the Dream with Somizi (Main role, 20616 – present)
Mr. Mhlongo also inherited his father's choreography genes. He performed his first choreography work on Sarafina! and later went ahead to showcase his talent at high-profile events in South Africa, including the following:
The South African Music Awards
Metro FM Music Awards
The opening and closing ceremonies for FIFA for the 2010 World Cup
Miss South Africa
Channel O Music Video Awards.
Somizi is also a radio personality and is currently working with Metro FM as a co-host. He has a fast-growing YouTube channel where he uploads his workout videos under the name Kwaitone Dance Fitness with Somizi. He was some time unveiled as DSTV (2017) and McDonald's South Africa's brand ambassador, as well as the Department of Water and Sanitation (2017).
He is the brain behind the autobiographical book, Dominoes, Unbreakable Spirit. He also has a couple of songs on his resume, including the gqom-themed revival song "Ngibonile" featuring celebrity DJ and record producer, Heavy K.
A Mummy's Boy, Somizi Really Loved And Cherished His Mother 
Mary Twala was the leading lady in Somizi's life, as well as the center of his existence. Despite his hard-man public persona, he was a bit of a mummy's boy. The duo was very close and protective of each other.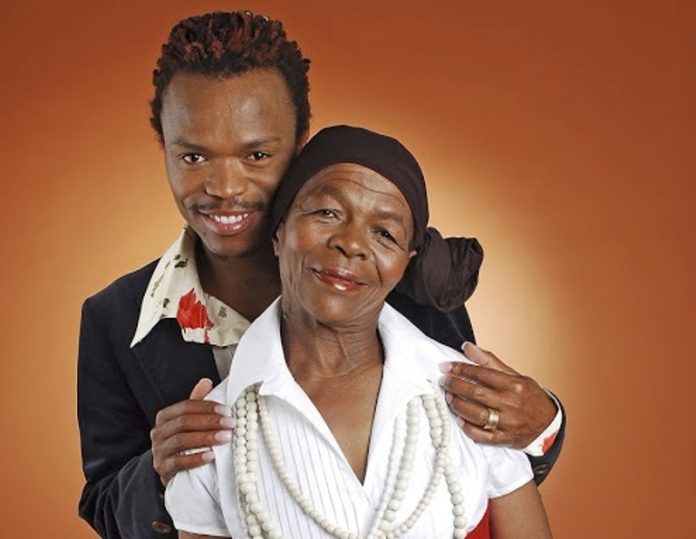 Ma Mary did not only often looked out for his son as any mother would do, but she was also his biggest fan and support system. She proved this fact on countless occasions, including during the period Somizi's marriage was greeted with mixed reactions from the public.
Even though a lot of people criticized her son for marrying a man, Mary Twala stood by him and gave him her blessing on his marriage with South African model cum entrepreneur Mohale Tebogo Motaung.
She was the best gift Somizi had and her demise was painful, given the fact that she was the only one he had following the death of his father and only brother.
What Led To Mary Twala's Death?
Ma Mary Twala died on July 4, 2020, (her husband's birthday) at the age of 80. She passed on at Parklane Private Hospital, Johannesburg, where she reportedly died of diabetes. Mary joined her ancestors some minutes after Somizi arrived at the hospital after the doctor informed him that Ma Twala's health was deteriorating. It was said that she was excited that her son was coming to see her. Unfortunately by the time he arrived, she had already died.
Sometime in early January 2020, Somizi's mother suffered a heart attack but managed to attend her son's wedding. The legendary actress was buried in Soweto on July 9, 2020.
Mary Twala Was A Dynamic Trailblazer In Her Own Right 
Ma Mary Twala was a well-known performer both in the South African entertainment scene and beyond. She made appearances in several local films and television shows including:
Generations
This Is Not a Burial, It's a Resurrection (2019)
Black Is King (2020)
Sarafina! (alongside Somizi)
Beyond The River
The Imposter
Ghost Son
Yizo Yizo
Ubizo: The Calling
Hopeville
Her role in Hopeville saw her bag a nomination for the Best Supporting actress at the 6th Africa Movie Academy Awards.
A native of Soweto, Johannesburg, Union of South Africa, Mary Twala was born on September 14, 1939. She kicked off her career in the 1960s and was active until her demise in 2020.