Top billing is a South African lifestyle television show that covers wide-ranging topics such as entertainment, celebrity, cuisine, home decor, lifestyle, travel, and fashion. The show, which aired from 1996 to 2019, equally captures the show's presenters as they hangout at elegant locations across the globe. Here are top billing presenters who are not only the most-talked-about TV personalities but are also loved for keeping the viewers glued to their screens with their top-notch performance while the show lasted.
1. Maps Maponyane
Full Name: Masego Maponyane
Date Of Birth: March 16, 1990
Place Of Birth: Soweto, Gauteng, South Africa
Occupation: Model, professional MCM, voice-over artist, television presenter, creative consultant, media socialite, actor, fashion designer, and businessman
Most Notable as: Cosmopolitan Sexiest Man (2013) and GQ Best Dressed Man (2011)
Education: Wits University
Years Active: 2009 – Present
Partner: Nomzamo Mbatha
Maps Maponyane joined the Top Billing team in 2016, precisely on September 29. This popular South African is a man of many talents; he is a model, professional MCM, voice-over artist, television presenter, creative consultant, media socialite, actor, fashion designer, and businessman.
Maponyane launched his mixed career in 2009 and has worked with notable personalities in various industries, including the founder of SA Fashion Week, Lucillia Booyzen. His professional acting credits include the South African movie, Tell Me Something Sweet, and the comedy series, The Real Jozi A-Listers. In 2011, Maps was unveiled as GQ's "Best Dressed Man," after which he was named Cosmopolitan Magazine's "Sexiest South African Man" in 2013.
2. Bonang Matheba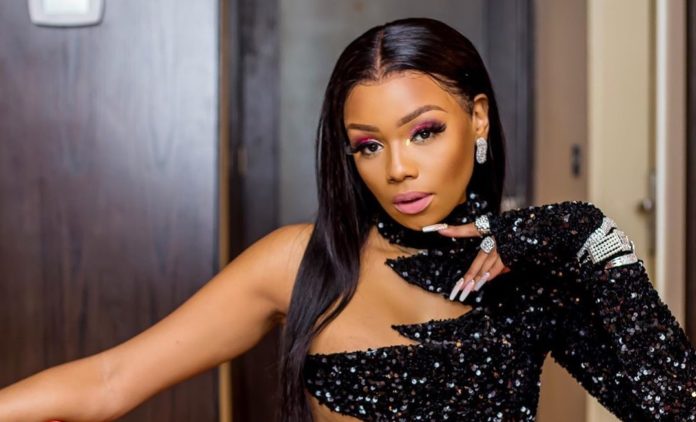 Full Name: Bonang Dorothy Matheba
Date Of Birth: June 27, 1987
Place Of Birth: Mahikeng, North West
Occupation: Radio personality, entrepreneur, producer, philanthropist, and model
Education: University of Johannesburg
Famous For: Her signature voice and flawless presenting skills
Years Active: 2012 – Present
Marital Status: Single
Queen B as she is popularly called, is one of South Africa's best TV presenters of all time. In addition to that, she is also a top-notch radio personality, entrepreneur, producer, philanthropist, and model. Her career got into full swing in 2002 at the age of 15 when she made her first appearance in the SABC 2 kids show, Manhattan Fantasy Challenge.
The daughter of Gampi Matheba and Charlotte Mokoena, Bonang has hosted several high-profile shows, including but not limited to Miss South Africa 2018, and MTV Africa Music Awards 2016. Apart from her stints on TV and radio, she has a clothing line, a production house, as well as an autobiographical book captioned From A to B to her name. Matheba has also bagged numerous endorsements deals over the years and collaborated with a handful of retailers on business matters.
3. Nico Panagio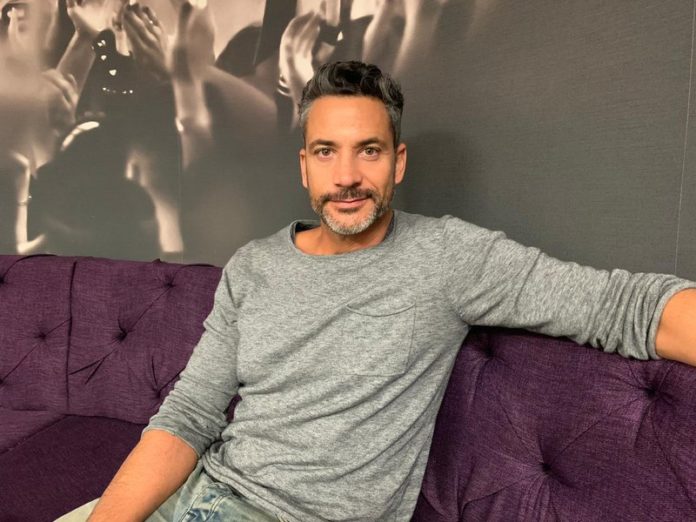 Full Name: Nicolaos Panagiotopoulos
Date Of Birth: August 25, 1973
Place Of Birth: Pretoria
Occupation: Actor, businessman, presenter
Popularly Known For: Starring in 7de Lann and featuring in Top Billing as a presenter
Education: Pretoria Boys High School, Method Actor's Training Centre
Years Active: 2002 – present
Spouse: Christi Panagio
Nico Panagio is a South African-based actor who rose to prominence for portraying the fictional character of George Kyriakis in the South African Afrikaans soapie 7de Laan. His career also gained traction after he joined the Top Billing family, and since then, his popularity has continued to grow.
In addition to acting, Panagio is a businessman and a skilled presenter. He is CEO of Missing Children SA, a non-profit organization, as well as the co-owner of the Cape Town-based agriculture-related company, Trade Revolution (Pty) Ltd.
4. Jo-Ann Strauss
Full Name: Jo-Ann Cindy Strauss
Date Of Birth: February 3, 1981
Place Of Birth: Cape Town
Occupation: Media personality, entrepreneur, model, public speaker
Education: Stellenbosch University
Famous For: winning Miss South Africa 2000
Spouse: Michael Held
Jo-Ann needs no introduction around the South African media space. She is one of the country's respected and popular media influencers who have taken part in several local and international projects. Strauss is a model, media personality, public speaker, and businesswoman.
She represented South Africa at the Miss Universe Pageant as Miss South Africa in 2001 in Puerto Rico. She also represented her country in the same year as Miss South Africa at the Miss World Pageant in 2001 at Sun City, South Africa. Apart from anchoring Top Billing, Jo-Ann served as a co-presenter at the opening ceremony for the 2010 FIFA World Cup for ZDF, a Germanic TV network.
5. Natalie Becker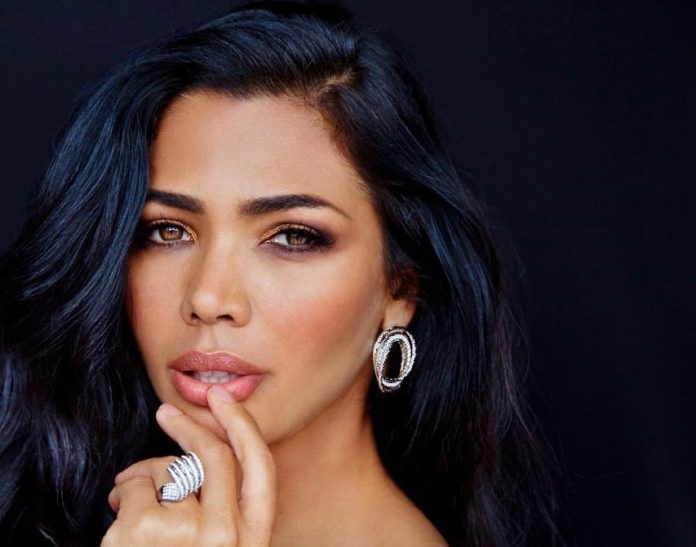 Full Name: Natalie Bridgette Becker
Date Of Birth: Not available
Place Of Birth: George, Western Cape
Occupation: Actress
Education: University of Cape Town
Famous For: Anchoring the lifestyle TV show, Top Billing
Becker is a South African-born actress. She started as an announcer on the Cape Town radio station, Good Hope FM before transitioning fully to an actress. Her professional acting credits include The Scorpion King 2: Rise of a Warrior (2008), Bypass (2017), Death Race: Inferno (2012), One Day Like Today in London (2017), Tremors 5: Bloodlines (2015), Atlantis: End of a World, Birth of a Legend (TV Movie) (2011), Strike Back: Vengeance (2012), Disgrace (2008), The Deal (2008), and The World Unseen (2007).
6. Lyndall Jarvis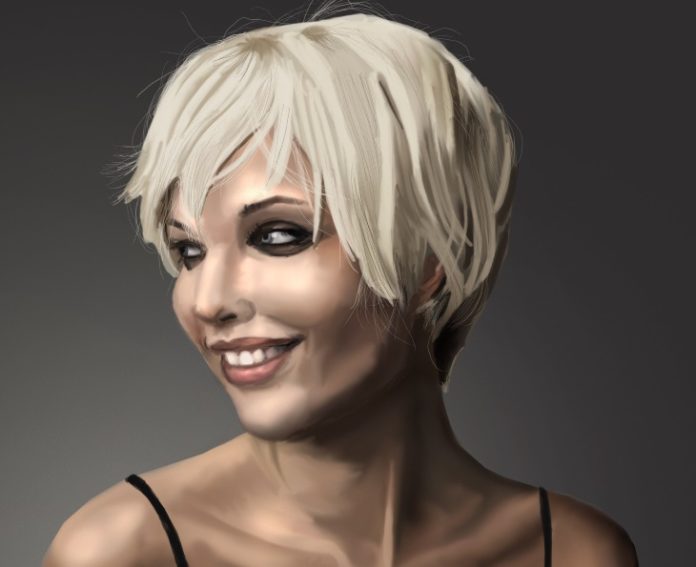 Full Name: Lyndall Jarvis
Date Of Birth: October 27, 1983
Place Of Birth: Cape Town, South Africa
Occupation: Model, presenter
Education: Unavailable
Famous For: Anchoring Top Billing TV show
Spouse: Jordy Smith
Jarvis is a television presenter and model. She started modeling at the age of 5 and has made contributions to some works in the industry, including the 2008 video game, Metal Gear Solid 4: Guns of the Patriots. In 2009, Lyndall was named as FHM South Africa Sexiest Woman of the Year.
7. Michael Mol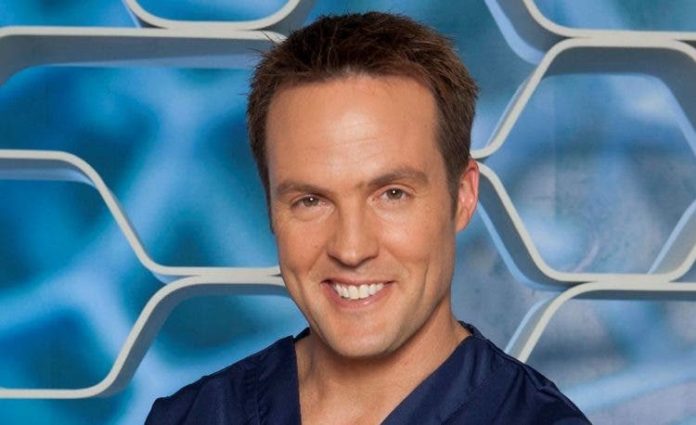 Full Name: Michael Benjamin Mol
Date Of Birth: August 16, 1971
Place Of Birth: Cape Town
Occupation: TV presenter, producer, medical doctor, business consultant, international speaker
Famous For: Anchoring Top Billing and presenting SABC3's show, Expresso
Education: University of Pretoria
Years Active: Since 1999
Spouse: Jacqui Mol
Mol is a Cape Town-based medical doctor, business consultant, presenter, TV producer, and international speaker. He joined Top Billing in 1999 as medical personnel. He began anchoring SABC3's show, Expresso in 2010 and later became its presenter and executive producer for the TV show, Hello Doctor. 
Michael, a former Mr. South Africa, has won many notable awards in the media industry, including Best Male Television Presenter at the People Magazine Crystal Awards in 2008.
Quick Facts About Top Billing
Original Network: SABC3
Production Company: Tswelopele Productions
Aired From: 1996 – 2019
Production Location: South Africa
Distributor: SABC 
Genres: Celebrity, Wedding, Travel, Cuisine, Home Decor, Entertainment, Fashion
Producers: Patience Stevens, Basetsana Khumalo
Running Time: 60 minutes
Editor: Hayden Fortmann
Who Is The Owner Of Top Billing?
The lifestyle television show is owned by Basetsana Kumalo and Patience Stevens. Kumalo is a successful businesswoman, TV personality, philanthropist, and beauty pageant titleholder. Popularly known as Bassie, she won Miss Soweto and Miss Black South Africa at the age of 16 in 1990, after which she went ahead to launched her career in the same year.
Basetsana began her career as a presenter on Top Billing during her reign as Miss South Africa. She would cross path with Stevens, with whom she formed the Tswelopele Productions. She reportedly owned a 50% stake in the company.
Patience Stevens is a South African-born executive producer. She also serves as the Managing Editor for Top Billing Magazine. Besides the lifestyle show, Stevens also works as a producer on other notable South African shows, including the premier reality-style travel show series Top Travel, the SiSwati-language lifestyle magazine television series Seskhona, and the award-winning Afrikaans lifestyle show, Pasella.
Stevens has won several awards for her expertise and professionalism as a producer, including Crystal Award for Top Billing (2009), SAFTA Award for best magazine show 2007 for Top Billing, Nedbank BWA Regional Winner in Entrepreneur category (2004), and many more.
Some Celebrity Houses That Have Been Featured On The Show
A lot of homes have made it to Top Billing, most of which are owned by South African celebrities. Not every celebrity loves giving the public a rare peek at the inside of their houses, but the following individuals have comfortably done that by throwing their door open to the Top Billing team for coverage.
1. Bonang Matheba's House
Unarguably one of South Africa's most celebrated media personalities, Bonang has come a long way in the industry, and she so much to show for her effort. The television presenter has a fleet of cars as well as a mansion that is on-screen-worthy. Queen B, as she is popularly called, is also a producer, entrepreneur, radio personality, model, producer, and philanthropist.
2. Sam Nhlengethwa's House
Jabulani Sam Nhlengethwa the co-founder of Bag Factory Artists' Studio and a successful creative collage artist. He was born in Payneville Township, Springs, Gauteng, and also passed through Art and Craft Centre, Rorke's Drift, and Johannesburg Art Foundation. Nhlengethwa started his career in 1976 and has created over 270 works.
3. Willie Bester's House
William Bester is a Montagu, Western Cape-born collage artist, sculptor, and painter. He is easily recognized for his role in the campaign against apartheid using his artwork and for his mixed-media works using paint and collage.
Bester is also the writer of the books: Willie Bester: Art as a Weapon, and Willie Bester. He has taken part in many group and solo exhibitions both in South Africa and internationally.
4. Ard Matthews's House
Matthews is a sensational songwriter, singer, and the lead man of the band Just Jinjer. He has traveled to so many cities and also shared the music sets with prominent musicians both international and locally, including Live, Ludacris, The Goo Goo Dolls, and more.
5. Craig Hinds's House
Craig Hinds is a talented singer famed for being the frontman of the South African-based band, Watershed. He has released so many albums with the seminal acoustic rock band and has toured the globe with them.
Some Popular Weddings Featured On Top Billing
1. Gert-Johan Coetzee and Vicky Visagie
Coetzee is a popular South African fashion designer who specializes in couture red carpet gowns. Born in Koster, South Africa, on November 18, 1987, he has dressed numerous international and South African celebrities on the red carpet. His wife, Visage, is a well-known brand manager in South Africa.
The couple met in Vicky's hometown in Klerksdorp, South Africa, through mutual friends in 2005, after which they got engaged for a couple of years and then tied the knot in 2014. The two have spent over a decade together in their beautiful home captured by Top Billing some time ago.
2. Rolene Strauss and D'Niel Strauss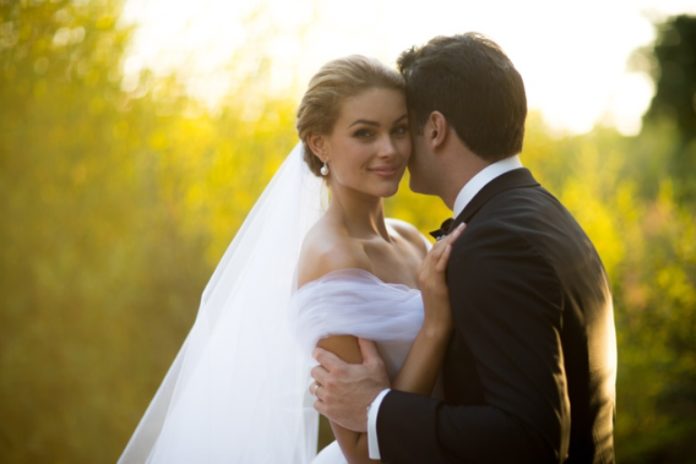 Rolene Strauss, a beauty pageant titleholder, exchanged her marital vows with the man of her dreams after she won Miss South Africa and Miss World in 2014. The Volksrust native had won Miss Elite Model Look South Africa in 2007 at the age of 15. She got married to D'Niel Strauss on February 6, 2016, and has welcomed two children with him. Rolene is also the chairperson of The Strauss Foundation, a non-profit organization. Her wedding was documented by Top Billing as well.
3. Bryan Habana and Janine Viljoen
Habana and Janine had their wedding ceremony at Sorex Estate Chapel, Centurion, South Africa. Bryan Gary Habana, a former professional rugby player, tied the knot with Viljoen in September 2009. The event was attended by notable South African athletes, including Oscar Pistorious and Bryan's teammates at the national level.
The lovebirds met at Johannesburg university as students. Janine was studying sports science at the time while Habana majored in Computer science. They fell in love, got engaged, and subsequently took their relationship to another level by slipping the ring into each other's fingers. Their big day was featured by Top Billing.
4. Siya Kolisi and Rachel Smith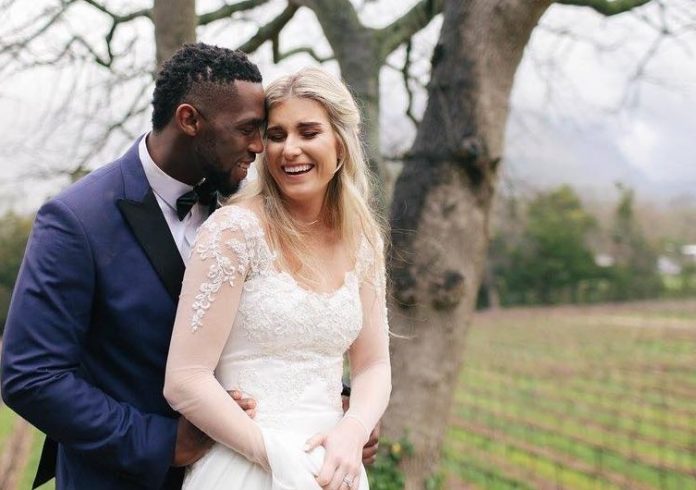 These two exchanged their marriage vows in August 2006. Their paths crossed for the first time at a dinner party at Stellenbosch, after which they fell in love with each other. Kolisi and Smith are both Eastern Cape indigenes: The former is from Zwide, Port Elizabeth, while the latter hails from Grahamstown.
Rachel is a former marketing executive while Siya, born Siyamthanda Kolisi, is a professional rugby union player who plays generally as a flanker. Their wedding ceremony was documented by Top Billing.