Even when we out-rightly do not require people to trust us, we sincerely hope and want others to be trustworthy. For instance, we really hope to trust the insurance company when they say; "we've got you covered", we hope our politicians will keep their words, just as we're dismayed but still hope the police will do better when they over and over again fail to "create a safe and secure environment for all the people in South Africa" as stated in their vision statement.
Read Also: 10 World's Happiest Job
Humans are very much disappointing, and not being able to trust those around you can be extremely stressful as you will continuously question their actions. Trust is really hard to establish, and needs to be taken care of for it is very fragile. To remain trustworthy, one has to consistently consider and respect all the people you've got to relate with and match your words with what you do. With all these tasking requirements and the dynamic nature of we humans, it's quite easier to surrender and let mistrust thrive.
Based on the Gfk Trust in Professions Report, below are South Africa's most trusted professions. These professions are the top 5 most reliable, dependable and trustworthy professions. Feel free to trust them.
Most Trusted Professions In South Africa
Medicine is the most trusted profession with the trust value of 95%. Engineering, Technical studies and Firefighting come next with a trust value of 93%, Pharmacology and Teaching earned 92% of trust, Paramedic got 91% of the trust value and aviation received 90% trust of South Africans.
Least Trusted Professions
Irrespective of the Gfk Trust in Professions Report presenting South Africans as the most trusting across all professions measured, with 81% of respondents showing general trust across all professions, below are the least trusted professions. So trusting them is entirely at your own risk.
1. Politicians – 43% Trust Value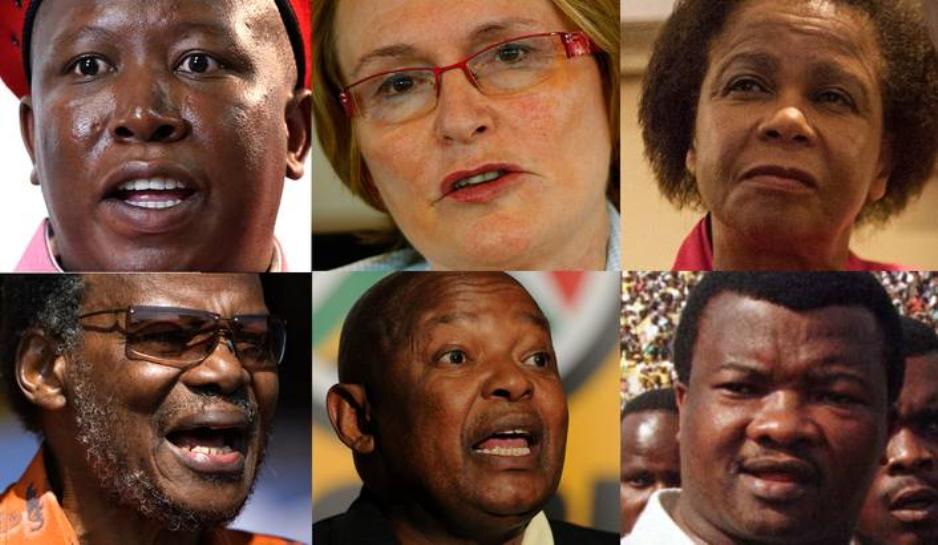 It's absolutely not surprising for our politicians to top this list as the least trusted profession in South Africa. Nevertheless, it's surprising that they gathered 43% trust value. Who are these South Africans that attributed the 43% trust value to our politicians? They're probably family members of politicians or politicians themselves. But if they are not, then they are obviously being naive. Certain miracles are impossible, you can't trust politicians especially in this part of the world. They simply can't keep their words, and most of them are clueless on how to fulfil their promises even when they want to.
2. Insurance Agents – 57% Trust Value
If you've ever been denied a compensation for a damaged insured property with sayings like "the damage is not within the jurisdiction of our agreement", then, and then alone will you realize why insurance agents are the second least trusted profession in South Africa with only 57% trust value.
3. The Police – 61% Trust Value
Now, isn't this trust value our police gathered too generous? Even the police themselves know they don't deserve our trust. The truth is that most South Africans would prefer to have a good relationship with the police and to treat them with some basic respect. But considering the statistics of reported police crimes, there are no reasons to trust our police officers especially because of their abuse of power and the fact that they defend those in their ranks who commit obvious crimes. Much sympathies to the honourable police officers who find it hard to hold their head high.
4. Journalists – 65% Trust Value
Apparently, the nation's trust in mainstream media is dwindling quicker and your opinion will be highly cherished here. What exactly is the SouthAfrican journalist doing that earned them this low trust rate?  Perhaps South Africans are just irritated with the surge of yellow journalism as enabled by internet connectivity whereby anybody can mask as a journalist and post contents online. If this continues, the possibility of actually knowing what is true and false will be visibly thin.
5. Cab Drivers – 68% Trust Value
Flagging down a taxi is sometimes synonymous with flagging down trouble. Although this is situational, most of the time, it is unsafe to randomly flag down or patronizes a taxi in South Africa. It's safer not to trust them, and also to agree on a price to reach your destination with a driver before getting into the cab. Decide the price ahead of time and always stay aware of your location. In other words, don't get easily carried away by your phone to avoid being attacked.