Still asking why many South African ladies are single? Well, the answer is not far-fetched…their ill conduct has tremendously turned men off. Even though more and more and South African and African ladies, in general, are choosing to stay single, I bet that much more really can't wait to be committed to someone. Yes! it is no longer shocking to see brave and independent South African ladies who have consciously made the decision to stay single. In spite of that, some are still single not by their own choice. I know that people who think otherwise would pick offence at this article. But if you fall into any of the categories below, evaluate the fact instead of taking offence.
Here are the reasons why most South African ladies are still single.
5. The Quest For A Perfect Man:
Ok, so every girl wants a perfect man, but have you ever wondered where he could be found? Might be in another world yet to be formed. Don't be surprised that many South African ladies waste all their years looking for that man who is complete all around. They turn down several men for displaying just one unusual character. I have seen ladies lose good men in the name of searching for the perfect mate.
Here is the gist, looking for completeness in a man will definitely lead to your ruin because no man is perfect! Try as you might, you will only be disappointed. Rather, look for someone who is working towards perfection. Even you, yes, you are nowhere next to perfect, so why are you looking for someone who is? In many instances, women do this without knowing they are actually doing it. Such women will never know they have been searching for "a perfect man" until the very last-minute. At that time, they will be deeply ready to settle for anything less. Whether you agree or not, that's the basic truth. If you want to nab the best man ever, you need to be worthy of your ideal person as well.
4. They Think They Are Princesses: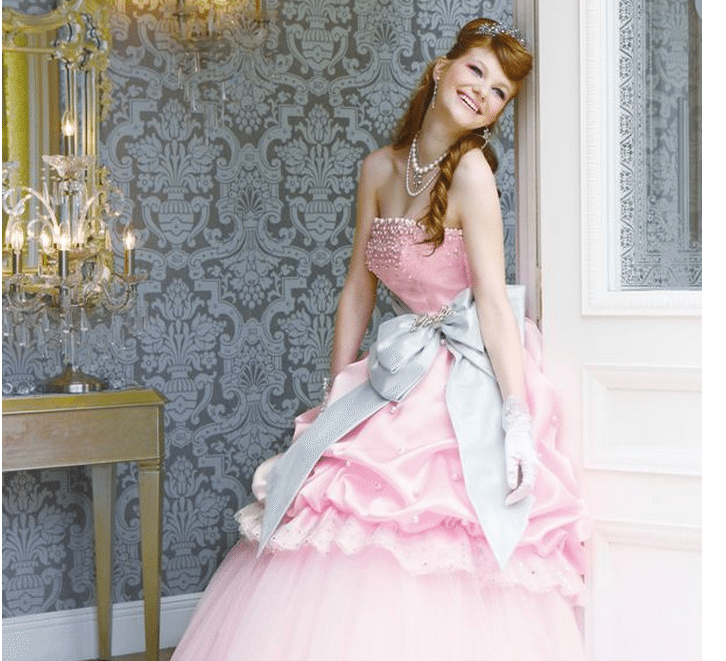 The big question here is, are your standards realistic? Most women in South Africa place themselves higher than they should be and as such expect high personalities to come their way. Surely, setting standards isn't a bad idea, but setting extremely high standards are kind of an ill. Well, reasonable standards might include somebody who will respect and treat you right, someone honest and decent, while extreme standards might include such high hopes as "he should own a house and at least one expensive car", "He should be working a good job where he earns a salary of at least six digits".
They pay little or no attention to the important things that really matter in a relationship. Nobody is suggesting you should settle for "a good for nothing man" but whether he earns much or not, your happiness should matter more. Oftentimes, South African ladies will pick a man they think is better than the rest, only to realize that he is not as rich and expensive as they thought. In addition to that, most ladies in South Africa believe so much in the fairytale marriage stories they hear from their married friends. I suggest you leave melodrama for fantasy because even the best marriages face challenges. In case you insist, you can keep searching for "Highness" I only hope you don't wake up to reality when it is too late.
3. Show Of Extreme Self-Love:
Some single ladies love themselves so much that when they are in a relationship that could possibly lead to marriage, the men in their lives have to throw a brick at them to get their slightest attention. There are certain attributes that turn quite a good number of men off especially when everything happening in the relationship has to be all about you. Because a relationship is not a one-way street, one-sided love can make it crash faster than it began. If all you do is care about yourself, and expect a guy to show you a servile display of exaggerated affection, chase you, obsess over you and perform grand romantic gestures while you do nothing for him, probably because you just aren't ready to reciprocate the affection as you have been through several heartbreaks, then get ready because you are heading for yet another break-up.
A little display of care and love can't make you appear cheap. It should not always be about what you want all the time, you better start working towards caring about someone other than yourself. Most men can easily sense if you are too proud or if you expect to be worshipped, and it's definitely not that attractive. Also, having an aloof attitude may seem attractive to your female friends who may see it as being confident, but not to men, they may mistake it for coldness.
2. You Are Too Confrontational:
Nobody likes to be around people who make them unhappy. Most men appreciate breathtaking moments with their women. When you become a huge source of sadness, restlessness and a threat to happy moments, they tend to keep you at bay. Nobody is making reference to argument-free relationships which might possibly not exist, but let the arguments and disagreements be to a very great extent minimal. You really don't need to be hostile to make your point. Also, all you need is to make yourself a well-rounded fun individual, and see how more men will want to make you their own. Make out time to always engage him in conversations about his interest, that will surely make him stick around.
1. You Are In Love With The Wrong Guy:
This is one of the most common reasons why most South African ladies are still single. They waste all their time going after the wrong guy, a guy who is after several other girls and pays little or no attention to your needs. This type of guy will hardly have time for you because he needs to attend to other ladies who are waiting. The more surprising thing is that most ladies limit themselves to these type of men who treat them like trash and who feel that they can't move on without him. Such ladies end up losing someone who might take them very seriously. Even when the lady knew from the get-go that her present relationship is leading nowhere, she will still stick around, hoping in a hopeless situation. At the very worst, you might feel alone if you eventually use the door, but you will certainly get your groove back again.
See Also: 10 Things Ladies Do That Secretly Turn Men On
It is very common for ladies to have attacks of low self-esteem when they have a man who is a big catch, they feel like they may not get another big catch if they lose him, but that is a huge lie! It takes a big catch to get a big catch. Remember, for you to have made such a big catch, chances are you will make a bigger catch as you are a big catch too. Don't join the crowd of ladies who stick around where they are not wanted because they feel less of themselves, get your self out of the shell and see how big a splash you will make.
What would you add to list? Tell us What You Think In The Comment Section Below: