Every day we get to see that the cliche "behind every successful man is a strong woman," is very true. Here in South Africa, this truth is seen in the family of one of the richest men in the country, Patrice Motsepe, whose wife, Precious Moloi-Motsepe, has not only been with him for many years offering him her support, but she has also made many sacrifices in the process.
The power couple has been married for more than three decades, and they are blessed with three children. In the decades of their marriage and even before, Precious has had to make several compromises and sacrifices, which have helped the union and her husband in his business endeavors. She has recorded many successes for the strong woman that she is, even with all the compromises.
Profile of Precious Moloi-Motsepe
Date of birth: 2 August 1964
Age: 59 Years Old
Career: Medical doctor, entrepreneur, philanthropist
Husband: Patrice Motsepe
Children: Thlopie, Kgosi, and Kabelo Motsepe
Precious Moloi-Motsepe Met Patrice When They Were Both Young With Big Dreams
Born and raised in Soweto, like her husband, Precious and Patrice both got their education from the Wits University, which is where it is believed that they first met as she was in the university between 1982 when she began and 1987 when she obtained her MBBCH degree.
Details about how they met and what exactly happened, it is no secret that by 1989, the two of them were already married. Even before this point, they both had big dreams of achieving big things. The dreams of Patrice were channeled towards law practice and entrepreneurship, while Precious had dreams of reaching the top of her medical practice.
She Sacrificed Her Career To Start A Family
In 2020, the medical doctor revealed that much earlier in her life, she wanted to rise to the summit of her career, but she realized that many women who rose to such heights had to sacrifice having a family for their careers and dreams.
Although she wanted to be one of those women who have achieved a lot professionally, she also wanted to have a family. Her earliest dream was to become a specialist in women and children's healthcare and be a well-known name in the field, but she decided it was not worth her family. Hence she sacrificed the dream to start a family with Patrice.
As stated, the couple got married in 1989, and by this time, she was already a medical practitioner. She succeeded Grace Machel in becoming the Chancellor of Cape Town University in November 2019.
Their Marriage Has Been Blessed With Three Children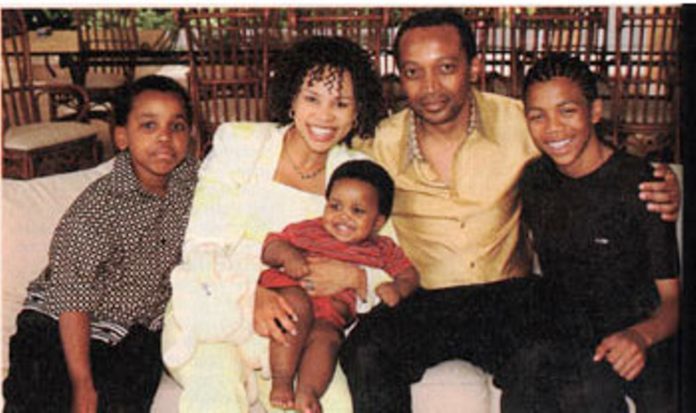 Patrice and Precious do not have a daughter between them, but they are blessed with three sons. Unlike many kids of the wealthy who show off their wealth in fast cars, designer wears, and top clubs and bars, the kids of Motsepe are very much the opposite. They maintain a quiet lifestyle so much that information about them is not available in the public domain.
The Motsepe boys have grown into very responsible young men who keep away from the spotlight even though the spotlight searches for them.
Thlopie Motsepe Is The Oldest Child Of The Couple
The first child of Patrice and Precious is Thlopie Motsepe, who is believed to be born between the late 1980s and early 19990s. Other details of his upbringing and education are not readily available, but it is clear to all that his father trusts him.
After the older Motsepe was sworn in as the head of the Confederation of African Football (CAF), the billionaire brought in his son as his replacement as Mamelodi Sundowns boss, a decision that was lauded by many, although he stated that the reason why he decided for his older son to have the position is based on the culture that the older son should take over.
Kgosi Motsepe Is Her Second Son
Also, like his older brother, Kgosi Motsepe maintains the privacy that is a part of his family. His date of birth is unknown, although it is believed he was born between the early to mid-1990s.
He is believed to be named after his grandfather, Austin Kgosi Motsepe, even though Kgosi is popular among the Tswana tribe. If anyone is to guess, he is likely to follow in the business paths laid by his father.
Kabelo Motsepe Is The Youngest Member Of The Family
Being the youngest member of the family, Kabelo seems to be walking in the shadows of his older peers, so nothing is known about him. Information such as the schools he attended, his childhood, and more have remained hidden from the public domain.
Precious Moloi-Motsepe, Patrice, and their three children spend a better part of their lives in Johannesburg, although the family has properties in different parts of the country, including a home in Cape Town.
She Has Since Achieved More Than She Would Have Dreamed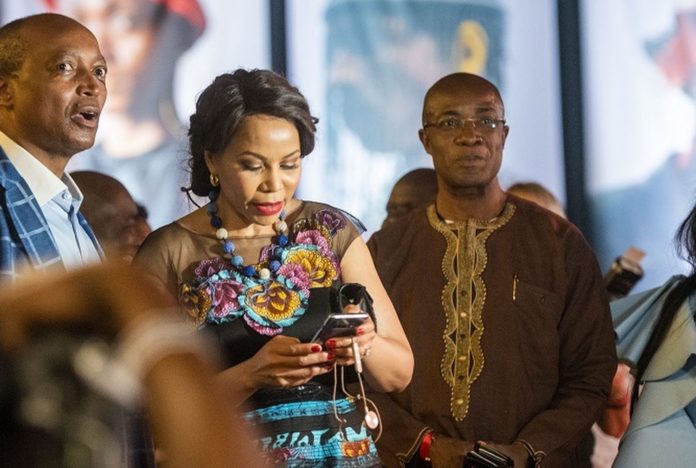 All that Precious Moloi-Motsepe had ever dreamt of was to reach the summit of her career as a medical practitioner. She has achieved much more than that today, thanks to her sacrifice.
She has many achievements to her name today as she has occupied or is still occupying various important offices. In her field, she started achieving big things in the early 1990s when she started a women's health clinic in 1993 in Johannesburg. Following her passion to help, she founded the Motsepe Family Foundation in 1999.
In other areas, Precious is a businesswoman with an investment in the fashion line. More so, she used to serve as a director in Mamelodi Sundowns. However, since her husband became the President of CAF, she is now assisting her son, Thlopie Motsepe, who has become the club's chairman.
A highlight of Precious Moloi-Motsepe's Awards and Accolades:
University of Cape Town Chancellor- 2020
 Elizabeth Tshabalala Award for Raising Breast Cancer Awareness- 2012
IWFSA – Excellence Award in business and community- 2015
Humanitarian Award from Keep A Child Alive- (2015)
Enactus Entrepreneurship Award- (2015)
F4D's inaugural Franca Sozzani Award- (2017)
One of Forbes Africa's 50 Most Powerful Women- (2020)
Her Sacrifice Has Paid Off In An Amazing Way
When marriages hardly last and families are highly dysfunctional, it is clear that this is not the case with the home of Precious Moloi-Motsepe. Her marriage is working in a great way, and her family seems very stable, which means that her sacrifice did not go in vain.
More so, she has also not lost out in her career. She thrives as a great physician named one of the 50 most powerful women on the African continent by Forbes in 2020. She has various thriving businesses, the African Fashion International, which she co-founded.