Riah Phiyega (born May 29, 1958) is a South African police woman best known for being the first female National Police Commissioner for the South African Police Service (SAPS).
Before she took over the position, she had also held various offices and positions in both the private and public sectors of the country. Since the 1980s, Riah built a professional life for herself that even though things have taken a bad turn, she is still someone to reckon with. Here's a look at the biography of the former police boss as well as other interesting facts.
Summary of Riah Phiyega's Biograpby
Full name: Mangwashi Victoria Phiyega
Nickname: Riah Phiyega
Gender: Female
Date of birth: May 29, 1958
Riah Phiyega Age: 65 years old
Ethnicity: Black
Nationality: South African
Zodiac Sign: Gemini
Sexual Orientation: Straight
Marital Status: Married
Riah Phiyega Husband: Elias Phiga
Riah Phiyega Children: 3
Institutions Attended: University of the North (now known as the University of Limpopo), the University of South Africa, Wharton Business School, the National University of Singapore, the University of Johannesburg, and the University of Wales.
Famous for: Being the first female National Police Commissioner for the South African Police Service (SAPS)
Who is Riah Phiyega?
Born as Mangwashi Victoria Phiyega on May 29, 1958, Riah Phiyega started her life in the small village of Leolo, in the province of Limpopo, South Africa. At a very early age, she learned to catch a train from her home in Polokwane to the big city of Johannesburg for schooling purposes. The small girl, who would grow to achieve so many things, proceeded to Leolo high school in continuation of her education. Her parents urged her to continue to university level which resulted in her being awarded a Bachelor of Arts degree in social work in 1981. She got her bachelor's degree from the University of the North, now known as the University of Limpopo.
Bold and a go-getter, Riah attended other tertiary institutions such as the University of South Africa, Wharton Business School, and the National University of Singapore. Other institutions she attended included the University of Johannesburg and the University of Wales. Part of the qualifications she added to her educational arsenal in the various institutions she attended include a PGD in Business Administration, as well as various other Social Work degrees. She also completed Executive Business Leadership and Executive Management Programmes.
Details of Her Professional Career
Riah Phiyega first began her career in the public sector, working as a Group Executive of Absa Bank Limited. At Absa, she chaired the All-Pay boards of Gauteng and Eastern Cape. She was also a board member of Absa Actuaries and a Trustee of the Absa Foundation. The next place she reigned supreme was at Transnet, where she was also a Group Executive, serving in different capacities as well as being a member of the Executive Committee and an attending Board member.
Her next notable role was with the old Portnet where she was part of a team of Senior Executives that was responsible for restructuring the company into two major separate entities; Port Operations and Port Authority. Following her role, she became part of the Executive of the National Ports Authority of South Africa.
Riah has equally held other positions including serving as the head of Atteridgeville Child Welfare (1981 to 1987); Chairman production House (1998-1999); Board member of Connex Travel (1997-2000); Commissioner at Satchwell Road Accident Foundation Commission (2000-2002); Board member of the 2010 South Africa World Cup bid (2002-2010); and chairperson, Presidential State Review Committee (2010-2012).
Riah Phiyega Career As The Police Commissioner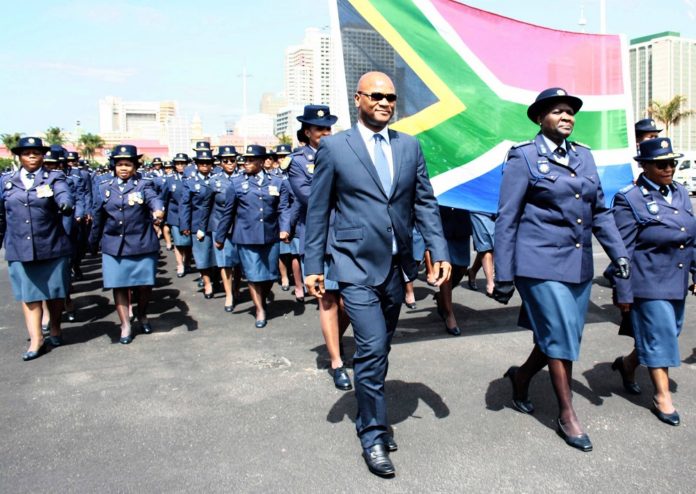 Without any police background, Riah was appointed national police commissioner in 2012 by President Jacob Zuma. This was after the sacking of Bheki Cele who served in that capacity from 2009 to 2011. However, three years later, she was suspended from office. While the two commissioners before her were sacked from office as a result of corruption allegations, Riah's case was different. The National Commissioner got suspended as a result of multiplicity in the death of protesting miners in 2012.
Of all Police News in South Africa, the case of the killing of the protesters has been recorded as the most brutal use of force by the police against civilians for a very long time. The massacre occurred a few months after Riah's appointment. While the police service claimed that the police acted in self-defense, most of the protesting workers were shot from the back, suggesting that they were shot while fleeing. However, various media sources, as well as eyewitnesses, reported that the protesting miners where the first group to open fire before the police responded with brutal force.
In 2015, almost three years after the incident, Riah Phiyega was suspended from office by Jacob Zuma, as recommended by a committee appointed to review the incident. The committee, which was chaired by Ian Farlam, called for her suspension as further investigations are done. The committee tends to find out if Riah has misled the Marikana Commission at the time it was decided to "go tactical" against the protesting workers, as well as whether that has influenced the killings. More so, it is aimed at finding out whether her remarks after the incident were appropriate and if she tried to deceive the public by the media reports released afterward.
Other Facts About The First Woman To Become SA's National Police Commissioner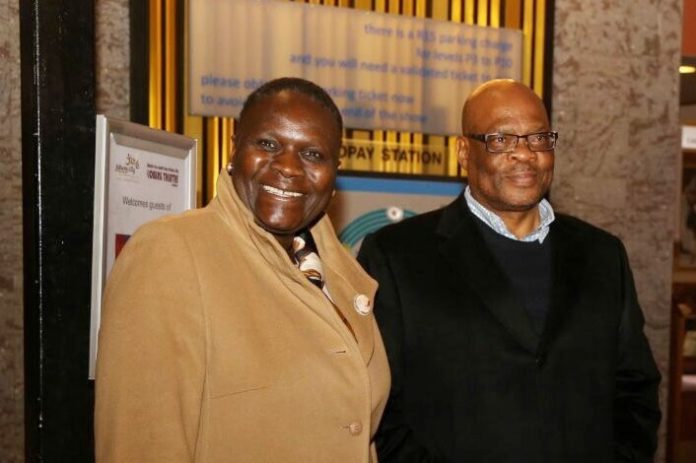 1. Riah Phiyega is married to Elias Phiga. The couple has been married for over 25 years and has three children together. She is also a grandmother.
2. Since she was suspended in 2015, Riah has been fighting really hard to clear her name at all costs.
3. For her impressive performances, Riah Phiyega has recorded many awards in her name. Some of them include the South African Police Service Gold Medal for Outstanding Service; South African Police Service Ten Year Commemoration Medal; South African Police Service World Cup 2010 Support Award; and South African Police Service Amalgamation Medal.