Nhlanhla Nene (born 5th of December 1958) is a South African finance expert known for serving as the country's Minister of Finance from 25 May 2014 to 9 December 2015 and from 27 February 2018 until his resignation on 9 October 2018.
Between May 2014 and 2016, under the Presidency of Jacob Zuma, four individuals occupied the office of Minister of Finance of South Africa. The first person in the queue was Nhlanhla Nene who held the position until he was sacked in December 2015. He later returned in 2018 under President Cyril Ramaphosa to hold the position for a few months before resigning. Learn more about the ex-minister, including details of his early life and other facts.
Summary of Nhlanhla Nene's Biography
Full name: Nhlanhla Nene
Gender: Male
Date of birth: 5th of December 1958
Borthplace: Kranskop, KwaZulu-Natal, South Africa
Nhlanhla Nene's Age: 65 years old
Ethnicity: Black
Nationality: South African
Zodiac Sign:  Sagittarius
Sexual Orientation: Straight
Marital Status: Married
Famous for: Serving as South Africa's Minister of Finance twice
Nhlanhla Nene Biography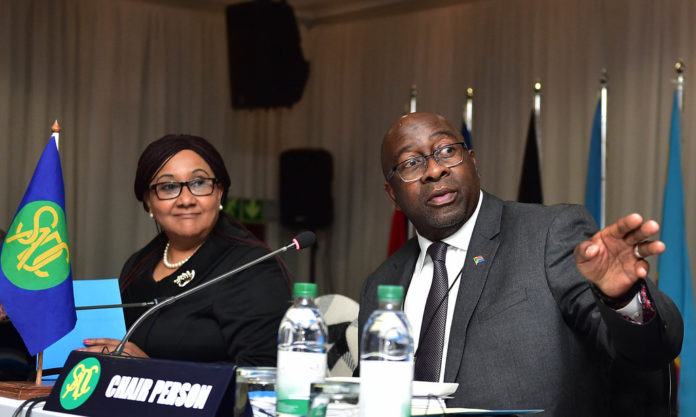 Nhlanhla Nene was born on the 5th of December 1958 in a small town situated on the edge of the Tugela River valley named Kranskop, KwaZulu-Natal, South Africa. Details of his parents are not known.
According to his educational records, Nene attended Gcothoyi Adult Centre before later obtaining a B.Com Honours degree in Economics from the University of Western Cape. The finance expert did not stop there as he further went ahead to receive a number of other qualifications from institutions in and out of South Africa, including the University of South Africa and the University of London. The other qualifications he received include a Diploma in Marketing Management, a Certificate and an Advanced Diploma in Economic Policy, and a Certificate in Macro and Micro Economics.
All through his time in school in the 1970s, Nhlanhla Nene was active in student politics. It made sense that after he completed his studies he joined the African National Congress (ANC) where he got to serve in various capacities. He did so as he maintained the position of Regional Administrative Manager for Metropolitan Life Insurance for 15 years.
Some of the positions Nene held as a part of the ANC include being a member of the Regional Executive Committee for the Bambatha region, serving as secretary and then chairperson of the Bambatha Branch, regional secretary of ANC Ukhahlamba region, and then ANC Local Government councilor and caucus chairperson.
In 1999, after holding the positions of chairperson for Ntunjambili Development Forum and chairperson of Kranskop Policing Forum, Nhlanhla Nene became a member of parliament. During his time there, he served on the finance committee, holding the position of chair of the Joint Budget Committee.
From November 2008 to May 2014, Nene served as South Africa's Deputy Minister of Finance before he was later appointed as Minister by President Zuma. Economic experts are of the opinion that Nene performed extraordinary well in his position as minister. He was praised for standing against reckless spending of government as well as promoting good economic policies for the country.
Five Things You Probably Didn't Know About Him
1. Nhlanhla Nene Organised the First-Ever Strike in the Financial Sector
While working at Metropolitan Life Insurance Company, Nene organized the first-ever strike in the financial sector in 1990. He did so under the banner of the South African Commercial, Catering and Allied Workers Union (SACCAWU) in order for workers in the industry to enjoy better working conditions. The strike led to him leading negotiations that lasted five years.
2. He was Ousted as Minister for Standing against Negative Economic Dealings by the Government
Nene's first stint as finance minister allegedly came to an end after he stood against some negative economic dealings which were supported by the government. His decision not to grant Sout African Airways permission to amend its deal with Airbus regarding plane purchases and leasing was pointed out as the immediate cause for his sack.
3. His Removal as Minister Affected the South African Economy
Nhlanhla Nene's removal as his country's finance minister saw the Johannesburg Stock Exchange lose heavily in the international markets the next day. The Rand fell to 5 percent against the dollar, FTSE/JSE all-share index shed 2.94 percent, the FTSE financial 15 index fell 13.36 percent, and the FTSE/JSE banks index dropped 18.54 percent.
Read Also: Gupta Family Empire And Net Worth: Just How Rich And Powerful Are The Guptas?
4. Nene Featured in one of the Greatest Viral Videos Ever
During an interview on the SABC program View from the House, Nene found himself crashing down to the floor after the chair he was seating on suddenly gave way. In the video that has since become a viral hit on the internet, the finance minister made sure to continue talking even though the chair had already given a sign of falling. He later found himself on the ground while the presenter of the show managed to keep a straight face before the interview went on a commercial break. Despite the incident, Nene was able to pick himself up and continue the show.
5. He is a Grandfather
Nhlanhla Nene is happily married to his wife Lisa with whom he has three kids; Siyabonga, Nkosingiphile, and Sibusisiwe. Siyabonga is an IT graduate who owns a small internet café in Greytown. Daughter Nkosingiphile, who is the mother of Nene's grandchild, runs a small catering company but also helps her brother in his business. The last child Sibusisiwe is a social science student at the University of Cape Town.