Nkosazana Dlamini Zuma is one fascinating South African politician who also doubles as a doctor and activist. She is known for her strong stance against the apartheid regime and the ex-wife of former South African president Jacob Zuma. Like most other Zuma family members, she has also attracted several controversies over the years, even though her marriage to the former president ended many years ago.
NDZ, as she is famously known, has occupied several important offices in the country's political sphere for many years now. She currently serves as the Minister of Cooperative Governance and Traditional Affairs. Apart from the offices she held in the country, she had also held a vital position on the continental level when she was elected the African Union Commission chairperson. Here is a look at her rise and all the positions she held in the past.
Quick Profile of Nkosazana Dlamini Zuma
Name: Nkosazana Clarice Dlamini Zuma
Date of birth: 27 January 1949
Place of birth: The Province of Natal, South Africa
Education: The University of Zululand, University of Natal, University of Bristol, University of Liverpool
Profession: Medical doctor, diplomat, politician
Current position: Minister of Cooperative Governance and Traditional Affairs
Nkosazana Dlamini Zuma Began Her Rise As a Medical Doctor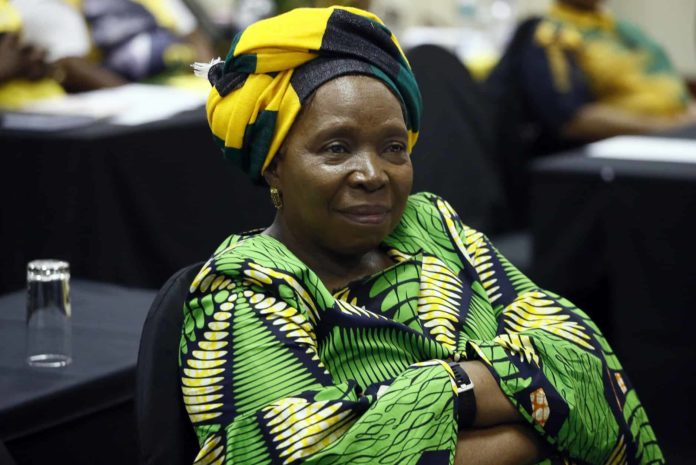 While she may be better known today as a politician, Zuma initially decided to have a career as a medical doctor. Before then, she went to the University of Zululand after graduating from the Amanzimtoti Training College in 1967. There, she studied and obtained a bachelor's degree in Zoology and Botany.
After this, she went back to the University of Natal to study to become a medical doctor. This became a pivotal moment in her life as while she was still there, she got drawn to school politics and the anti-apartheid movement. She was later exiled due to her activities; Zuma went to the University of Bristol in the United Kingdom, where she graduated as a medical doctor.
The Natal-born politician first practiced in Swaziland at the Mbabane Government Hospital. It was here that her path and that of the man who would later become her husband, Jacob Zuma, first crossed.
She Was First Drawn To Politics As A Member of The ANC
Like most other South African politicians of the older generation, Zuma started her politics as a member of the African National Congress (ANC). She was first a member of the South African Students Organization when she was a student at the University of Natal. In 1976, Nkosazana Dlamini-Zuma was elected its deputy president before she was exiled from the country.
As a member of the ANC, she worked with the ANC Regional Health Committee back in the 1980s before the British non-governmental organization, the Health and Refugee Trust, made her a director. She continued to remain a strong force with the ANC and was later nominated by four of the country's 9 provinces for the office of the ANC political party's deputy presidency. In contrast, the remaining five supported her former husband, paving the way for him to be Thabo Mbeki's deputy president.
NDZ came close to becoming the leader of the ANC in 2009 when she was tagged by many to run for the presidency, and then in 2017 when she gave a shot for the office of President of the African National Congress but was unfortunately defeated by Cyril Ramaphosa by a few hundred votes.
Offices She Held With The South African Government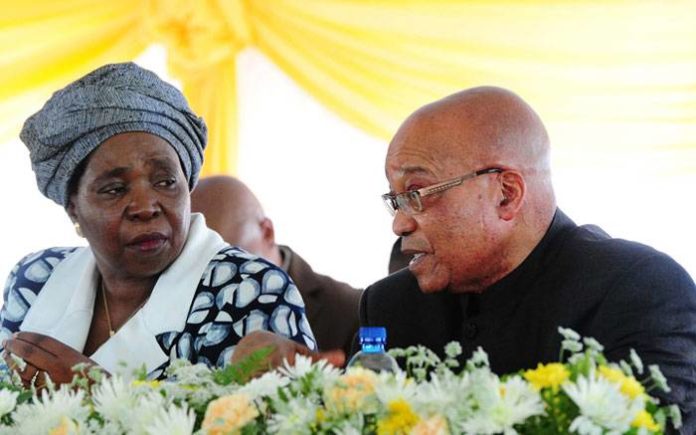 Nkosazana Dlamini Zuma has held political offices under all the presidents the country has had since the return of democracy in 1994. Here are all the offices she held:
Her First Political Role Was As A Minister of Health
After the country's 1994 election that produced Nelson Mandela as the first president of South Africa after apartheid, Nkosazana was a part of his cabinet as the Minister of Health. She remained in office until 1999. During her stay in power, she has worked on racially desegregating the health sector and fighting against HIV/AIDs, among other things.
Foreign Affairs Department Minister
Under President Thabo Mbeki's administration, who took over from Mandela and interim President Kgalema Motlanthe from 1999 to 2009, Nkosazana served as the country's Minister of Foreign Affairs. The decade she spent there was not the most eventful period of her life. However, she was criticized for not doing much, most especially regarding her role and efforts in Neighboring Zimbabwe, where whites' lands were taken over, and the sentiments that eschewed.
Minister of Home Affairs
NDZ was called again into the cabinet by her former husband, Jacob Zuma, when he became president in 2009. Although she only served until 2012, her efforts at fixing the ministry and ensuring transparency were laudable.
She Chaired The African Union Commission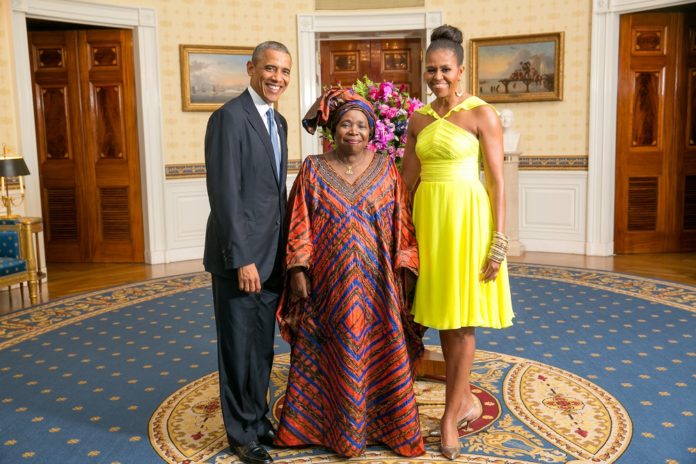 Although most of the offices she held have been in South Africa, Nkosazana Dlamini Zuma also had a role in African diplomacy. In 2012, she made history by becoming the first woman to lead the African Union, replacing Jean Ping of Gabon after winning the tightly contested race that left a huge division in the union.
She was not the most popular individual to lead the union, so she did not get the support or favor of many members of the union due to what was believed to be her withdrawn posture and absenteeism. Although she brought some significant improvements in the union regarding gender equality and human rights issues, Nkosazana Dlamini Zuma was scored below the average.
Dr. Nkosazana Clarice Dlamini Zuma remained in office from 2012 until 2017, when her tenure came to an end.
Nkosazana Dlamini Zuma is Currently A Minister Under The Government of Cyril Ramaphosa
Currently, Zuma is holding the post of the Minister of Cooperative Governance and Traditional Affairs in President Cyril Ramaphosa's administration. She had occupied the position since 30 May 2019 when she took over from fellow medical doctor and politician Zweli Mkhize. Before she was offered the post, NDZ was made a minister for yet another time by the same administration from 2018 to 2019 in the National Planning Commission ministry.
With the many offices that she has handled both in the country and in Africa, covering everything from the health sector to diplomacy and politics, she has become one of Africa's most influential and respected women. The New African magazine named her one of the Top 100 most influential Africans in 2013, while in 2015, her name was one of BBC's 100 Women.
Here is a Quick Rundown of All The Offices She Has Held Thus Far:
It feels good to be part of the official launch of the Computer Laboratory at my #AdamsCollege today. This technology, donated by @SamsungMobileSA, will enhance the learning experience for the students and teachers. pic.twitter.com/HcHAmyCxrH

— Dr Dlamini Zuma (@DlaminiZuma) February 14, 2020
A medical doctor at the Mbabane Government Hospital in Swaziland- the 1970s
Director of the Health and Refugee Trust in the 1980s
Minister of Health in South Africa from 1994 to 1999
Minister of Foreign Affairs in South Africa from 1999 to 2009
Minister of Home Affairs in South Africa from 2009 to 2012
Chairperson of the African Union Commission In Addis Ababa, Ethiopia from 2012 to 2017
Minister, National Planning Commission of South Africa in South Africa from 2018 to 2019
Minister of Cooperative Governance and Traditional Affairs in South Africa from 2019 till date
Nkosazana Dlamini Zuma Had Some Controversies On The Way
For someone as active as Dlamini in politics and with the numerous offices she has overseen, it is almost impossible to escape a few controversies. Even though she has managed to stay away from many corruption controversies, unlike many other politicians in the country, Zuma also has her name dragged to the mud several times.
She was dragged on social media in 2017 when a tweet from her verified Twitter account described the protest against Jacob Zuma as rubbish and went on to liken it to white privilege. The tweet was soon deleted, and she claimed it was a fake tweet.
In 2017, NDZ was linked to Adriano Mazzottid and some of his other associates. The controversy here was that Mazzotti was a confessed tobacco smuggler, and it was claimed that the two had had more than a meeting in the past, including one that happened in Greece while another held in London. Both Dlamini-Zuma and Mazzotti claimed they had no relationship with each other. Julius Malema also gave in his voice to defend the former health minister, stating that the claims were "nonsense" as she has always taken a strong stance against the product.