Lady Du's father is known professionally as DJ Choc, but the public is unaware of his real name. While we know who the father of the popular Amapaino diva is, we have no clue about the identity of her mother as she has avoided mentioning her name in public.
Lady Du's parents have been part of her life since she was a young child. She values them beyond all others in her life because they assisted her in overcoming a number of obstacles and achieving success.
Lady Du is the Daughter of the Legendary DJ Choc
Lady Du's father is a seasoned DJ, sound engineer, and record producer. He was born into a musical family in Vosloorus, a town in Gauteng province. His career began in the late 1980s following the opening of Dukes Place by his father in 1987.
As a result of his performances at Dukes Place, DJ Choc became more well-known and was offered jobs at other bars and radio stations, such as Kaya FM, YFM, and Metro FM.
Mthembu Mncedisi, Rihiwe Manayage, DJ Cleo, DJ Clock, and Skipper Shabalala, to name a few, are just a few of the well-known artists DJ Choc has collaborated with throughout the years.
Lady Du inherited her father's musical genes. She learned how to DJ from him when she was a little girl. During his active years, he also used to bring his daughter along to some of his shows.
It's unclear what he does for a living right now. He has also withheld certain information from the public, such as his age and educational background.
The DJ's Mother has also been Supportive 
Lady Du's mother is devoted and helpful. However, nothing is known about her personal history; she is reportedly a housewife and one of her daughter's main supporters. She instilled courage, diligence, and selflessness in the gifted DJ.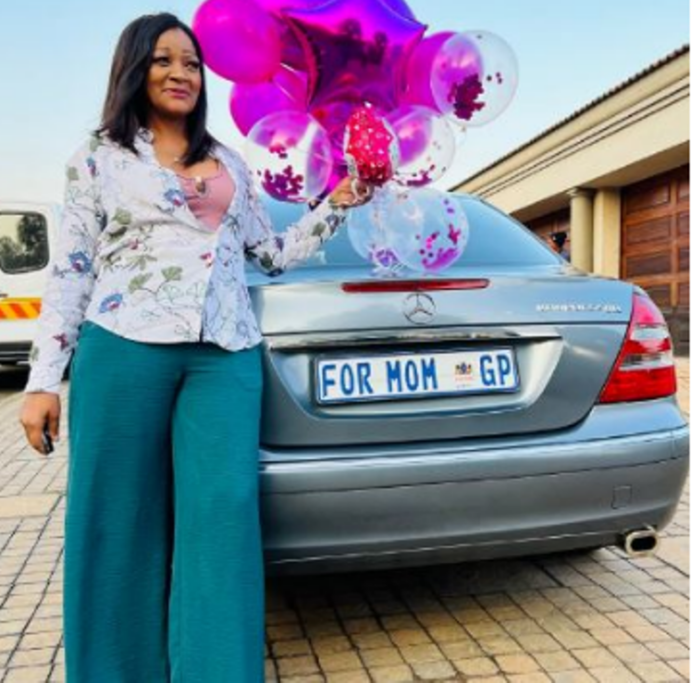 Lady Du gave her mother an exotic car in May 2022 as a thank-you for the significant roles she played in her life. Her supporters enthusiastically praised the gesture. Her birthdate is not known to the general public.
Lady Du's Parents Have Been Together for Many Years
The marriage of Lady Du's parents spans several years. After getting married, they gave birth and raised their children in Vosloorus town. Regrettably, they have not made details of their union public.
DJ Choc and his wife are enjoying their union and are proud of their daughter's successful career. Regardless of the difficulties she has had in her profession, they have been her largest support system since day one.
What is Lady Du's Relationship with her Parents Like?
Currently, Lady Du enjoys a wonderful relationship with her parents. She and her father had a brief argument that went viral, but unbeknownst to many, they have since made up.
The infamous DJ uploaded a post online that implied she was raised in poverty, and that's when everything began. She detailed in the now-partially removed posts how she wants to raise her daughter differently and provide her with a more fulfilling life by meeting all of her demands.
It is claimed that someone later showed her father the post, causing him to make a video in which he vented his resentment toward his daughter. DJ Choc expressed frustration and disappointment because he claimed that he tried his best to raise his daughter comfortably,
Later, Lady Du claimed on social media that her message was misunderstood by those who presented it to her father (who was not on social media). The father and daughter have now made up, and they haven't been in the headlines for squabbles or misunderstandings.
Meet Lady Du's Siblings
Of Lady Du's siblings, only two are known to the general public. She has a younger sister who turned 21 in 2021. On her birthday, she wished her a fantastic birthday. Unfortunately, nobody knows her name, age, or whereabouts right now.
Sipho Ngwenya, Lady Du's brother, is another family member. He also performs as an entertainer. His personal background has not yet been made public in full.