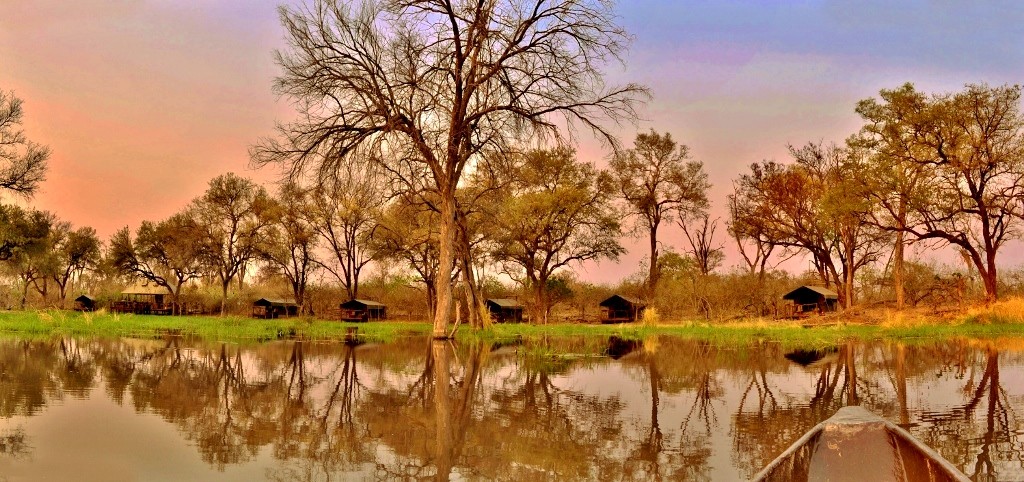 Botswana is a fascinating country in the African continent. The 'Botswana Facts' is a superb list that can attract any fun vacation lover from any part of the world. The mystic country never stops to charm you. The land locked Southern African country is very popular for its wildlife and the Chobe National Park. The Kalahari Desert is home to Tsodilo – a UNESCO World Heritage site, well-known for thousands of wonderful cave paintings. The present day Botswana is one of the most peaceful nations in Africa, inhabited largely by English-speaking people. This is one of the world's most thinly populated countries. This country is a top producer of diamonds in the world. The diamond business has turned this country into a prosperous nation. Some of the famed destinations in Botswana are its national parks, Okavango Delta and the Kalahari Desert.
Botswana Safaris and Travel Destinations
A mobile safari to experience the vast open wilderness is perhaps the best of 'Botswana facts.' This is one of the most romantic places in world and is perfect for watching sunsets that burn across river deltas, salt pans and some of the world's richest wildlife concentrations. Primarily, the weather and wildlife visibility determine the tourism seasons of Botswana. Botswana's peak tourist season runs from August until the end of November. However, Botswana is by far the most expensive of all the safari destinations in Africa. Despite Botswana being one of the smallest countries of Africa, it is one the top rated tourist destinations in Africa.
Botswana has the perfect environment for memorable safaris. Compared to other popular safari destinations like South Africa and Kenya, Botswana offers more wild animals and fewer observers. The Chobe National Park is one of the world's most beautiful national parks. It is home to a wide variety of mammals and water birds. This national park is spread over an area of 4,100 square miles and is home to many big cats, elephants, and several species of fish.
The site Tsodilo in Kalahari Desert area is a world-famous destination for the lovers of Cave Paintings. This UNESCO World Heritage site offers about 4500 splendid cave paintings. The 'Botswana Facts' remains incomplete without a reference to this heritage site. The Kalahari Desert area includes the Khama Rhino Sanctuary. The sanctuary is home to both white and black rhinos.
Okavango Delta region is another top tourist attraction. With an area of about 1,900 square miles, the beautiful Moremi Wildlife Reserve is located on this superb river delta.
Makgadikgadi & Nxai Pan National Park is a popular destination for safari lovers. The national park consists of a dry basin area of 2,800 square miles. During the summer, you can spot numerous flamingos, zebras, and other wild animals.
With an area of over 100,000 acres, Mashatu Game Reserve is Botswana's largest privately managed wildlife region. Here, one can enjoy watching a wide variety of wildlife and historical archaeological sites.
One more 'Botswana Fact' is worth a mention. The safaris here have a low impact on the environment, allowing you to leave only your footprints during your entire journey. The locals receive education about safeguarding nature and environment. If you are a wildlife enthusiast, a nature lover or someone planning an exciting holiday, Botswana could be an ideal destination for you. The amazing natural treasures coupled with a wonderful nightlife will certainly leave a lasting impression on you.