Fikile Mbalula (born 1st of April 1971) is a 52-year-old South African politician who is presently serving as the nation's Minister of Transport. He is married to a woman named Nozuko Mbalula. 
Minister Fikile Mbalula, who serves as South Africa's Minister of Transportation, has experienced success in his political career. His career success at the age of 52 can somehow be associated with the fact that he started getting involved in politics early. Outside being a politician, Fikile is married to his beautiful wife, Nozuko Mbalula, and their union is blessed with children. But unfortunately, infidelity from the Minister's end has plagued their marriage, even though he is blessed to have a wife who has not allowed the scandal to ruin their marriage.
Summary of Fikile Mbalula's Biography
Full name: Fikile April Mbalula
Gender: Female
Date of Birth: 1 April 1971
Fikile Mbalula's Age: 52 Years Old

Ethnicity: Black
Nationality: South African
Zodiac Sign: Aries
Sexual Orientation: Straight
Marital Status: Married
Fikile Mbalula's Wife: Nozuko Mbalula
Fikile Mbalula's Children: 3
Education: Free State College of Education
Occupation: Politicianpublic servantyouth activist
Famous for: His political career
Fikile Mbalula's Instagram: fikilembalula
Twitter: @MbalulaFikile
Fikile Mbalula Became The African Congress (ANC) Youth League President at The Age Of 33
Fikile Mbalula began his political career serving in the ANC Youth League (ANCYL) as a provincial secretary in 1990. Then, in 1991, he moved to become a secretary at the national level. By 2004, he landed the position of the president of the ANCYL. However, there are also reports that his leadership positions date as far back as 1986, where he served as president of the Youth Congress of Botshabelo. Judging that he was only 15 years at that time, it is safer to stay with the known facts – for accuracy.
Fikile is said to be deserving of credits for the support he gave to Thabo Mbeki during his presidential campaign and for removing him from the position of ANC president, as his support for Jacob Zuma was primarily responsible for winning the latter the party leadership position – against Thabo Mbeki.
In 2006, at the age of 36, Mbalula had to retire from his position as ANCYL president after serving in that capacity for two years. His resignation was because he had reached the age limit required to occupy the position. Following his retirement, he pushed for Julius Malema to succeed him, an action that is considered to be borne out of his desire for the ANCYL to continue its support for Jacob Zuma.
At The Age of 49, He Became The Minister Of Police
In 2009, he was the ANC's election campaign manager that saw Jacob Zuma become the president. Fikile Mbalula's loyalty and support for Jacob Zuma did not go unrewarded, as Zuma also chose him as one of his cabinet members to serve as the Deputy Minister of Police. After Jacob Zuma reshuffled his cabinet, he was moved to Minister of Sports and Recreation in November 2010.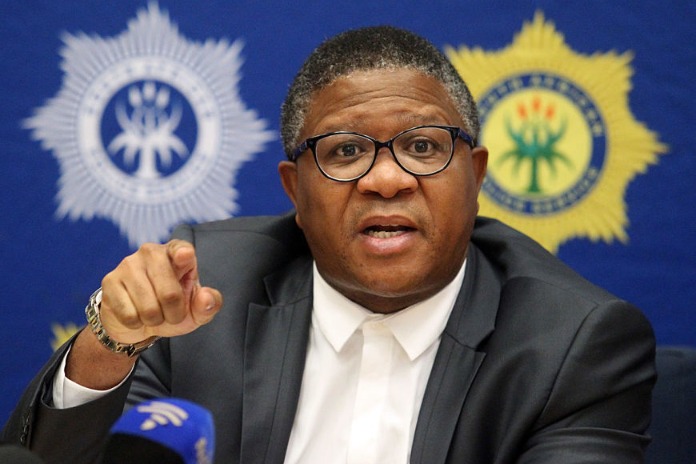 In March 2017, after the controversial reshuffling of cabinet members, he was appointed as the Minister of Police to replace Nathi Nhleko. However, according to speculations, this appointment was nothing more but a political reward for his support for Jacob Zuma. After Jacob Zuma was forced to resign from office and Cyril Ramaphosa became South Africa's president, Fikile was appointed the Minister of Transportation at age 48 in May 2019.
Fikile Mbalula's Wife, Nozuko Mbalula, Is A Princess 
While Fikile Mbalula may be in the news once in a while, his wife, Nozuko Mbalula, seems to be a private woman. Still, because she does not make headlines or attend events with her husband, most of what is known about her is the information made available by her husband and not necessarily herself.
In an interview with Umhlobo Wenene FM, though he did not reveal the exact year and date he got married, Fikile Mbalula admitted that putting their traditional marriage together was a big deal for him because she was royalty, and as such, he had to do a bit extra as the demands were more than what would have been required if she wasn't a princess.
The Couple Has Two Children Together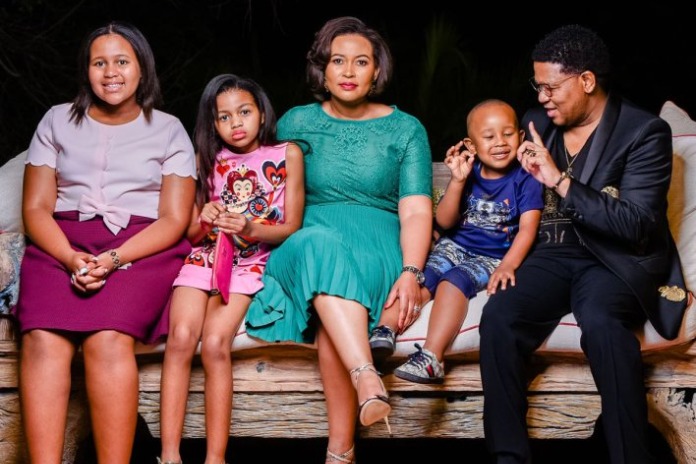 Their union is blessed with two children. On the first of January 2020, Fikile Mbalula shared an uncommon picture of his family on Twitter to wish his followers a prosperous new year, and in no time, the comment section was flooded with nice comments as Mzansi loved his beautiful wife and children.
Nozuko Mbalula Is More Than A Trophy Wife
The South African Minister admits to being troublesome, but he appreciates that his wife is not one of such women who would stomach everything you dish out to them. Fikile says his wife, Nozuku, is always calling him out on his excesses and reiterates that no matter what life throws at them, he is not going back on the marital oath he swore to his wife – for any reason.
According to the Minister, when he was serving in the position of Minister of Police, he went through so much that he was tempted to quit at some point. However, he credits his wife for giving him a dose of reality. He said one of the things she asked him was if he thought it would be an easy ride when he was appointed to the position. Fikile confessed that after been talked up by his wife, he pondered on her words and the decision he was about to make and then decided to stay strong.
Fikile Mbalula's Marriage Has Survived A Cheating Scandal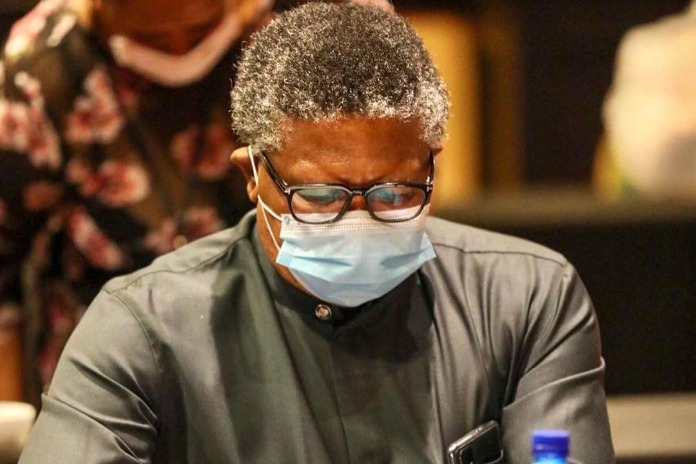 In 2012, Fikile Mbalula made headlines for the most embarrassing reasons – cheating on his wife with a high-class model. While it trended, it was regarded as one of the most controversial sexual scandals of that time. According to reports, he met the lady in question – Joyce Molamu – at a friend's party and got into bed with her. It was said that while having sex, the condom, which was supposed to protect against disease and pregnancy, burst. Joyce then claimed that the Mbalulo, who was serving as the Minister of Sports and Recreation at the time, got her pregnant.
Knowing that if the news came out to the open, it would tarnish his image, he offered her R10,000 to abort the child, but she demanded R40,000. Not being ready to be extorted and blackmailed, the Minister refused to give in to her demands. This made Joyce expose their dealings.
A day after his 40th birthday, he woke up to the news of his own act of infidelity making headlines. Not long after the news was published, he confirmed the news and expressed remorse for his actions while also saying he had apologized to his wife and family. According to him, he had been trying to keep the matter private for three months, but when it became clear to him that she was only after his money, he decided to cut off communications with her.
It is unclear whether the child was finally aborted or if Joyce kept the baby, but what we know is that his wife did not make comments regarding the issue, and at the same time, she did not allow his error to ruin their marriage.