PayPal is one of the money transfer platforms in the world that allows people to send money to different countries fast. The challenge most people, especially those in Africa, have with receiving money from PayPal is linking their local accounts. But in South Africa, the process is a bit easier.
Using PayPal in South Africa was a tough task because it was permitted in the country. However, to make using the platform easier for South Africans, PayPal and FNB had to form an alliance, and now South Africans can withdraw money sent to them via PayPal into their FNB accounts. In this post, we will walk you through everything you need to know about using FNB and PayPal, from how to link your FNB account to PayPal and how to withdraw and what a routing number is, and what you need for.
How To Link Your FNB Account To PayPal
FNB is one of the big five banking and financial institutions in South Africa. Together with PayPal, they make it easier for South Africans to use the digital money transfer platform to send and receive money internationally. What makes it more interesting is that you don't necessarily have to have an FNB account to make use of their PayPal services.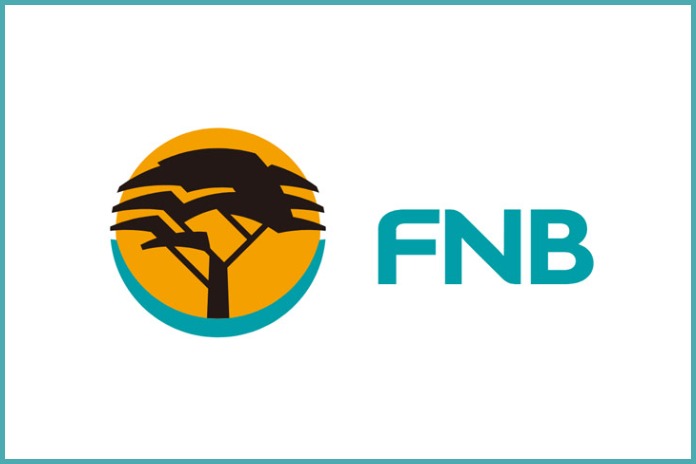 However, you will have to open an FNB Withdraw Service Account. If you have an FNB account or a Withdraw Service Account, you can link your FNB account to PayPal, but you would first have a PayPal account. You can sign up for PayPal by visiting the official PayPal website and following the laid-out procedures. Signing up is very easy and straightforward.
How To Link PayPal to FNB South Africa
This is one of the most important steps and must be followed accordingly;
To verify your PayPal, click on Balance Menu.
Go to the Balance page.
Avoid the temptation of clicking on 'Link New Bank;' instead, scroll to the 'Credit and Debit' section.
Select 'Add New Card.'
Enter your FNB cheque details.
A refundable sum will be deducted from your account as a way of checking if your bank account is valid.
When that is done, you will find a code in your transaction history.
Link Your FNB PayPal Service to FNB Account:
Visit the official FNB website.
Log in to FNB online.
Click on the menu icon.
Select 'My Bank Account.'
Click on 'My Account Menu' written on an orange tab.
Select 'Link PayPal Profile.'
Enter all information required of you.
Ensure that both your FNB and PayPal have the same email address.
Click on 'Non-FNB Account.'
Enter your bank details.
After you have successfully linked your FNB account with PayPal, you can withdraw money with ease from PayPal. It is noteworthy to add that as a South African resident, you have to withdraw your funds from PayPal within 30 days of receiving them.
How To Withdraw From PayPal To An FNB Account
Now you have a PayPal account and have successfully linked it to FNB, you can now start receiving money from people from other countries or other PayPal users. And before the 30 days ultimatum for withdrawing the money, you can withdraw to your FNB account by following the procedure below:
Log on to FNB online.
Click 'PayPal Services.'
Select 'Withdraw from PayPal.'
Enter the amount you wish to withdraw in dollars.
Read through the instructions given to you.
Verify the exchange rate from US Dollars to South African Rand. Read through the instruction to know the amount you will receive in Rand.
Read through the terms and conditions of the transactions.
You will be redirected to your PayPal account.
Log in to PayPal and verify the amount you are withdrawing to your FNB account.
On completing the transaction process, you will be redirected back to the FNB site.
FNB Routing Number for Paypal
What Is Routing Number And What Is It Use For?
When verifying your FNB account, you will be required to enter your account details, including your FNB Routing number. A routing number is usually a 9-digit number used for identifying banks. For FNB, the routing number is 081205112. It is advised that you keep this number handy when verifying your PayPal account.
Frequently Asked Questions About Using PayPal And FNB
Here are some of the questions South Africans may have about using PayPal and FNB.
How Do I Open A PayPal Account?
To open a PayPal account, follow the steps below:
Visit the official PayPal website.
At the top of the screen, you will find a login button; click on it.
Select the kind of account you wish to create. This will depend on what you need the account for; it could be a personal account or business account.
Enter all required details.
Create a strong password.
Read through the terms and conditions and then accept them.
After doing all these, you have successfully opened a PayPal account.
How Long Does It Take For Money Withdrawn From PayPal To Reflect In Your FNB Account?
The money you have ordered to be withdrawn from your PayPal to FNB account should reflect in your FBN account within 5 to 8 working days. However, it may come earlier than that. But if after eight working days, the money has not been reflected in your FNB account, you may have to call a PayPal or FNB customer care agent. For PayPal, you can visit the help center on their website to state your problem. You can also request a PayPal call back by visiting the call back contact us page.
Can I Use PayPal Without Linking It To My Account?
No, you cannot make use of PayPal to receive money without linking it to your account, as there will be no way for you to withdraw the money, and you must bear in mind that the money cannot stay in your PayPal account for more than 30 days. Also, to verify your PayPal account, they will require your local bank account.
How Much Does PayPal Charge For Withdrawal?
When using PayPal, you must keep in mind that PayPal you may be charged at a rate of 2.4% and 3.9%. Also, the exchange rate for converting to Rand may be as much as 2.5% above the supposed exchange rate at the time of withdrawal.
Using PayPal with FNB is very easy and does not require any form of technicalities. If you are a businessman who performs a lot of international transactions with international clients. Having a PayPal business account will save you the stress of finding another convenient way of transacting business with your partners abroad.