A few years ago, "fake news" was a term many South Africans weren't conversant with. But in recent times, the term has become an everyday phrase and a serious threat to South African democracy and free expression in the country.
Like the weather which everybody talks about but doesn't do anything about it, we've seen several regimes and prestigious organizations lament about the deliberate publication of misleading information and hoaxes on the internet. But sadly, none of them has been able to boldly confront the menace or at least take notable steps with the aim of curbing the 'disaster'.
There are a thousand reasons why fake news is being pushed to the forefront in South Africa in recent time. It's been found that the so-called publishers, most times, dish out misleading headlines for financial gains.
And because most people don't know that fake news is deliberately written and published with the aim to mislead in order to ruin the reputation of a person, organization, government, they easily fall for it, swallowing information from these sites hook, line, and sinker.
Like most countries, South Africa has more than its fair share of unfair news coverage from fake news sites and with the frightening speed at which these sites are springing up, they could end up ruining the country and impacting the reputation we built with our sweat and integrity.
The Rise of Fake News in South Africa 
As South Africa would have us believe, the emergence and subsequent relevance of fake news stories in the country can be traced back to the explosive maturation of social media and the exploration of advanced technology on the internet.
Along with this boom, news propaganda, and shallow journalism, South Africa began feasting on a buffet of fake news and misleading information about the government, people, and agencies.
With the rise and exploration of social media platforms like Twitter, Whatsapp and Facebook, the dissemination of fake stories became very easy and uncontrollable.
A lot of fake news sites have been uncovered in South Africa. Basically pushed out to control people's choices and opinion, some of these stories generated conflict, confusion, and indecision on the side of readers as most of their victims were top government officials and notable people in the country.
For instance, on January 9, 2018, a certain South African website pushed out a shocking headline that Jacob Zuma had stepped down as South Africa's president, causing the rand to rapidly take to the air, and then slump after curious investors dug out the truth.
The fake website, which reportedly launched the lengthy and detailed story AllAfricaNews.co.za, is said to have mimicked AllAfrica.com, a genuine news site and also claimed that Zuma officially made the announcement himself on national television.
The process of uncovering the fake news sites in South Africa has seen Pretorialive, blackopinion.co.za, African News Updates, iMzansi, News24-TV, Live Monitor and Nationalnewsbulletin.com named as misleading sites.
Away from its impact on news credibility, there's this trend of South African politicians resorting to fake news as a mechanism to discredit the media. While it's true that there was a time the media were truthbearers and communicators of relevant happenings, throwing back most stories perceived to be 'false' at the media has in one or the other helped in generating different versions of a report and keeping the readers in a confused state of mind. Politicians must accept the fact that there are still genuine news websites that have pitched their tents very far away from hoaxes.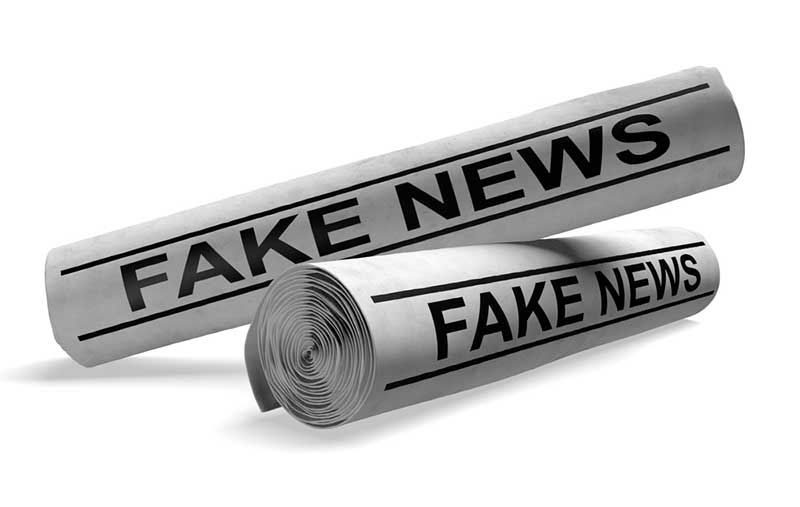 Over the years, false propaganda and news stories have dealt a great blow in the South African politics and have seen take deadly risks just to clear their names.
Interestingly, fake news is not exclusive to South Africa and Africa alone. Some time in 2016, just before the US election, more than 140 fake news websites, were uncovered by Buzzfeed's media editor, Craig Silverman and his friend. These sites were found to have turned fake news into a profitable business template.
Here are 4 fake news stories that have hit South Africa in Recent Times
1. Vladimir's visit to South Africa
Just a few weeks ago, in February 2018, to be precise, a major headline that Russia's Vladimir Putin was scheduled to meet former president Jacob Zuma in South Africa hit the shores of the country and beyond. It turned out that the news was false as it was debunked by the Russian embassy.
2. Flakka drug
Sometime in December 2017, reports were all over the town that a zombie drug called 'flakka' was being sold, manufactured and consumed in South Africa. This report left many Johannesburg, Cape Town, and Durban, ill at ease. After thorough investigations, the Hawks found no evidence backing the claim, dismissing the story as false.
3. Miss South Africa's arrest
South Africans were left speechless in February 2017 after it was reported that Miss South Africa Ntandoyenkosi Kunene was caught with cocaine in her possession in the United Kingdom.
See Also: Tired of Politics? Download These Apps
The news, which appeared first on www.te1egraph.co.uk was captioned:"Miss South Africa 2016 arrested at London Heathrow Airport With 2kg of Cocaine". The so-called site is said to have mimicked www.telegraph.co.uk. Shortly after the beauty queen refuted the claim, the report was taken down, although other fake sites carried it for some time.
4. Four women burned alive in South Africa
This false story, which surfaced in March 2017, had it that four women were set ablaze in the country after they babies were ripped from the wombs. It was reported by Mzansi Live and shared more than 25,000 times on Facebook.
What's the Way Forward?
The way forward is to roll out intensified scrutiny of news outlets and also hunt down promoters of bogus news reports. Governments of countries, individuals, agencies, and companies should take concrete action against the spread of misleading information.
Recently, Google and Facebook announced that they will soon employ people whose duty will be to review content by users and also see that their terms of service are strictly enforced in order push off fake and illegal contents from their platform.