With the recently concluded fight for the crown of miss South Africa, a new beauty has emerged to lead the beautiful women of SA as Miss SA 2015. The beautiful Liesl Laurie was crowned Miss South Africa 2015 during a glamorous event at the Sun City Superbowl on Sunday night. Her beauty was deemed unequaled among her peers and her grace and charm above all others, made her stand out as a rare gem among precious stones. With the crown comes responsibility and fame, and in the interest of fame, we bring you everything you need to know about the beauty that has captured the crown and the heart of South Africa and who will succeed of Rolene Strauss who went on to win Miss World 2014 in London last December.
See Also: Unraveling The Enigma That Is Trevor Noah
Everything You Should Know About Liesl Laurie
Childhood:
Liesl Laurie, is a 23-year-old model, she grew up with her grandmother, mother and younger sister. Her adores and respect her grandmother who she refers to as her favorite person in the world. She says in an interview with … "… and I thank God for the blessing I have had to constantly be around her throughout my life. She is the wisest and most selfless person I know. She is a 67-year-old retired teacher and the founder of POCCO. I have a younger sister, Micheala, who will be finishing primary school and starts her schooling career at the National School of Arts, majoring in drama studies. My mother, Karen, is a high school teacher and the silliest, most fun-loving person I know. When the two of us are together there is always laughter and joy around"  The 23-year-old is a B.Com graduate who hails from Eldorado Park.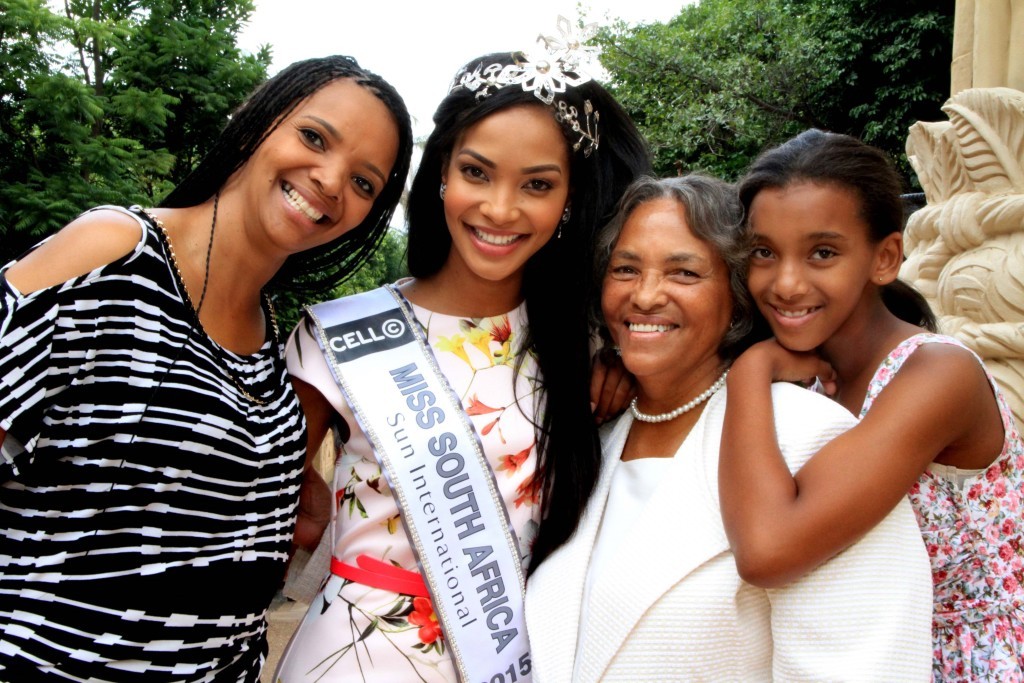 Beauty:
Laurie is a beauty person and she takes her beauty regimen quite serious and is out to make sure that she makes as many women as beautiful as she is. People mistake her for a 16-year-old even though she is actually 23.
See Also: Things You Need To Know About Sol Kerzner
Journey to Pageantry:
liesl laurie began her journey into the pageantry world from a tender age and she has accumulated quite the portfolio for herself in the beauty world. She was Miss Soweto 2010 (Second Princess), Miss Personality and Miss Mamelodi Sundowns 2014 (Second Princess). In Laurie's words, "As a little girl I would watch the Miss South Africa pageant and tell myself that one day I would be taking part. I dreamed that I would wear those shiny dresses, strut my stuff down the runway with that amazing sparkle in my eye and my heart bursting with joy and excitement.  I believe everything I am, every obstacle I have faced, and everything I have achieved, has led me to this point. Being Miss South Africa will allow me to reach out to more young people than I am currently able to do. I want to motivate them to rise to the challenge of building a better and brighter future as South Africans".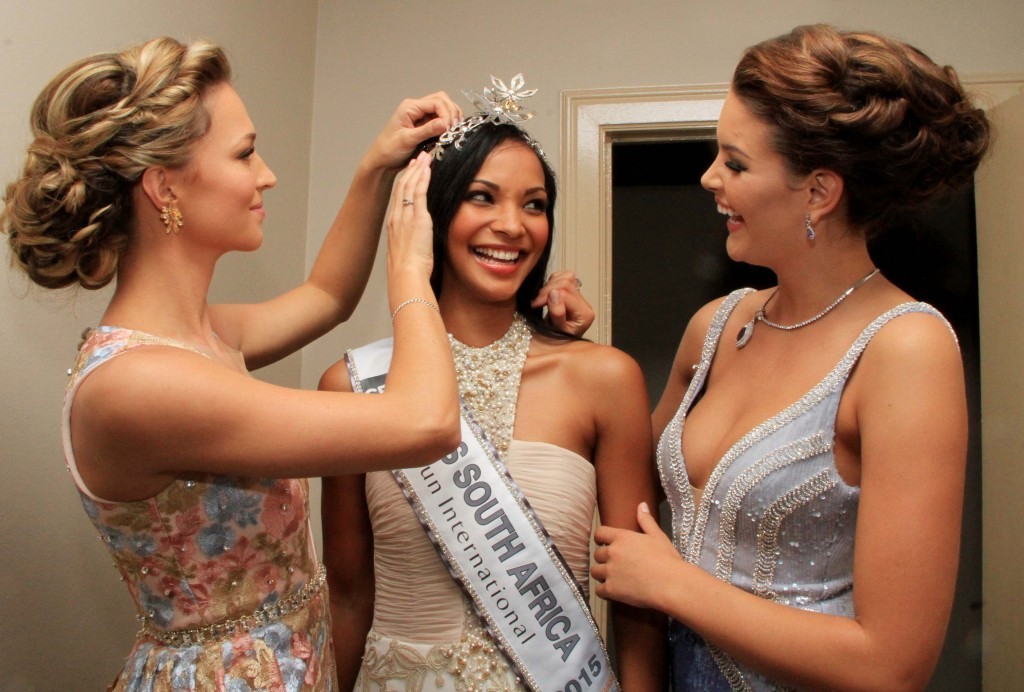 Role Models:
Every one who aspires to be great has another iconic figure that they look up to. This enables them to set goals that are achievable and measure their progress in a more effective way. When asked who her role model is Liesl said "My role model is my grandmother. Growing up with her has made me the confident young woman I am today. She has inspired me to be the best possible version of myself by teaching me to believe in myself, to remain humble and to pray. My mother has inspired me by overcoming her drug addiction. She has faced many obstacles throughout her life and watching her go through these obstacles has taught me that it doesn't matter how far down you fall you can always get up, dust yourself off and start building again. I salute her!
On Inspiration, she said "Bokang Montjane. She was born and raised in a village called Ga-Mphahlele in Limpopo and won the prestigious title, showing that it doesn't matter where you come from, but what matters is where you are going. I am from a community in the south of Johannesburg that is known to be poverty-stricken and troubled, but I believe that I have what it takes to become a beacon of hope for my community. I believe, too, that small town girls have what it takes to become an ambassador for their country.
Hobbies:
She is an avid reader and enjoys going to the library. She says "I have just finished reading The Sisterhood of the Travelling Pants. I read it as research for The Pearl Project. I love borrowing books from the library instead of buying them. Visiting the library makes the experience of reading more exciting".
On music she admits she is just like every other young girl out there saying "I recently added the new Chris Brown album. I love RnB and Pop music but my playlist consists of a little bit of every genre, even reggae. I have to start my day with my favorite song: William McDowell featuring Blanca – Closer (Wrap Me in Your Arms)".
As for movies, "I do not spend a lot of time watching television but my favorite series is Suits (I have the biggest crush on the character Harvey Specter)".
[youtube_video video_id="Gln-X29pBCY"]
See more fun photos of the Queen