Liesl Laurie is a South African model and ex-beauty pageant titleholder famed for winning the 2015 Miss South Africa beauty pageant.
Following her remarkable victory, Laurie, whose beauty was deemed unequalled among her peers, was propelled into the limelight. She has continued to create laudable and significant impressions in South Africa and across the world, earning an overwhelming admiration from her country and beyond.
We all are well aware that being a pageant winner comes with responsibility and fame. In the interest of fame, BuzzSouthAfrica brings you everything you need to know about the beautiful lady that has captured the crown and the heart of South Africa.
Early Life
Former Miss South Africa Liesl Laurie hails from Eldorado Park, Johannesburg. She was born on April 28, 1991, and raised in a village called Ga-Mphahlele in Limpopo. She graduated from the University of Johannesburg with a B.Com degree. Prior to her graduation from UJ, the beauty queen took the year off from studies to give her dream of becoming a model and probably a chase.
Being a very private individual, Laurie rarely talks about her life and what's she is up to at every moment of her life. She may be successful and very popular among the people but Laurie has successfully kept sensitive information about her life and background under wraps.
Nevertheless, we can confirm that she has a younger sister whose name is Michaela. At the time Laurie won the crown, Michaela was about finishing from primary school and was getting ready to start her schooling career at the National School of Arts, where she would major in drama studies.
The beauty queen's mother, Karen Laurie, is a high school teacher while her father was not involved in her life. She was raised by her mother and grandmother.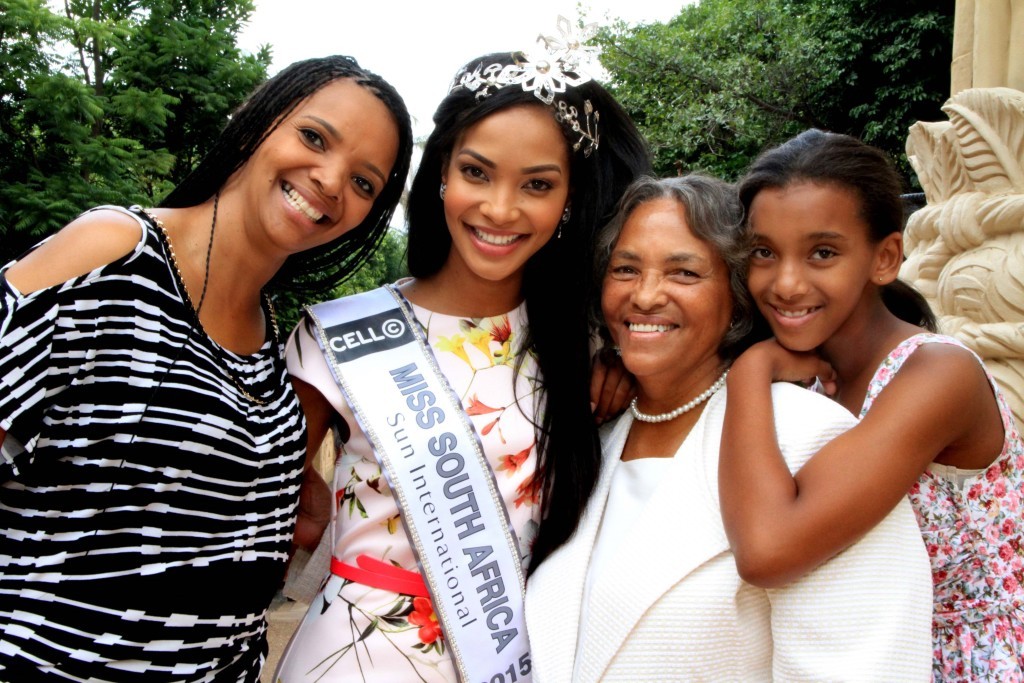 Meet Her Boyfriend
Laurie is dating a South African celebrity, Tebogo Thekisho aka Proverb. Thekisho, born in Kimberly in the Northern Cape, is professionally known as Proverb. According to reports online, the couple started seeing each in September 2016 when they were first spotted holding hands while shopping in Rosebank.
Unlike Liesl, Proverb has two children from the previous relationship with ex-wife Onalerona Tekisho. The couple ended their marriage after rapper Proverb discovered that his wife of ten years had been cheating on him.
The Idol presenter confirmed on social media that his wife has been seeing Edwin Sodi, a wealthy businessman she met at a Ruimsig car wash back in 2013.
Following the messy and public divorce, Proverb remained single until in 2016 when he was seen several with Laurie. The two claimed they were 'besties' but they couldn't convince people that there's nothing between them. So, it's believed that they are dating and are in for something serious.
Tebogo Thekisho started his music career in 1999 and has released at least three studio albums.
Miss South Africa & Career Achievements
Having won her first pageant at 19, it's very safe to say that Laurie was very familiar with the runway even before filing for the 2015 Miss South Africa beauty pageant, which is considered her breakout contest.
Before Laurie was crowned the winner of the Miss South Africa 2015 beauty pageant, she previously won the first beauty pageant in the year 2010. She made it as the second princess in Miss Soweto beauty contest and as Miss Personality for the contest.
Her second title came in 2014, a year before she smiled home as South Africa's number one beauty goddess.
Liesl Laurie began her journey into the pageantry world from a tender age. As a little girl, she was very keen about the Miss South Africa pageant. She would tell herself, at the time, that one day she would be taking part. She also dreamt that she would wear her shiny dresses, strut her stuff down the runway with an amazing sparkle in her eye and her heart bursting with joy and excitement.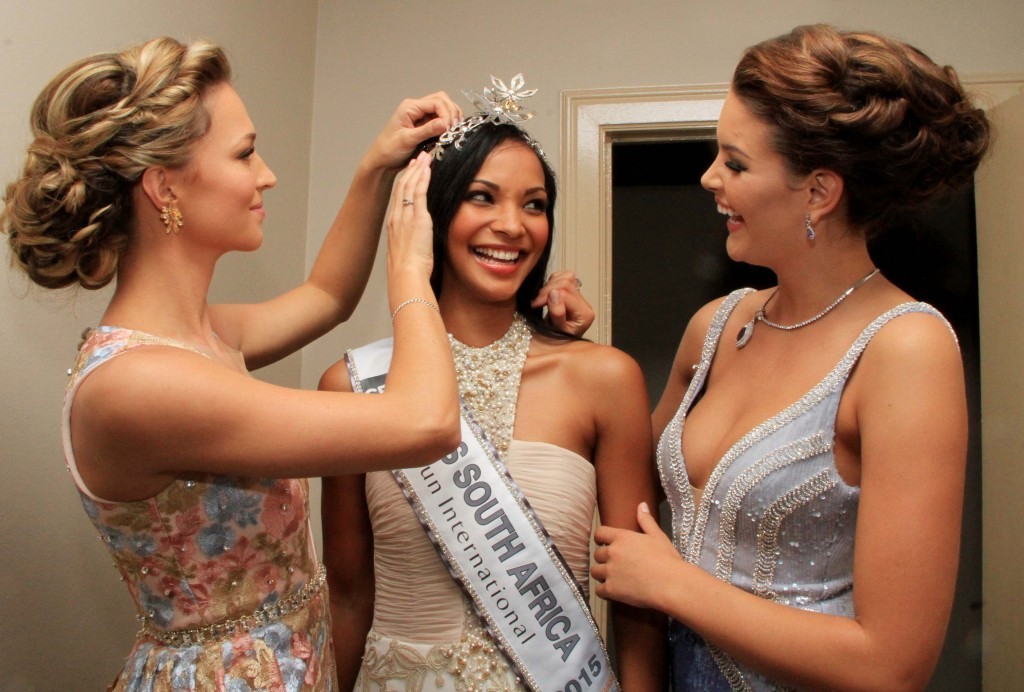 Today Laurie's grace and charm have thrust her above her contemporaries and made her stand out as a rare gem among precious stones. There's no sign she's going down or becoming irrelevant in the modelling industry as she keeps rising year after year.
See Also: Unraveling The Enigma That Is Trevor Noah
 Quick Facts about Liesl Laurie
Laurie's grandmother is her favourite person in the world. She is a retired teacher and the founder of POCCO.
Her mother struggled with drugs for so many years. She finally overcame the addiction with Liesl's help.
Former Miss South Africa is a member of Babies Behind Bars, a foundation which takes care of babies whose mothers are in jail.
She succeeded Rolene Strauss, the winner of Miss World 2014 held in London.
Laurie is an avid reader who enjoys going to the library. She once admitted that she loves borrowing books from the library instead of buying them as visiting the library makes the experience of reading more exciting.
Her grandmother is her role model. Liesl disclosed that her grandmother made her the confident young woman she is today and has inspired her to be the best possible version of herself by teaching her to believe in herself, to remain humble and to pray.
South African beauty queen Laurie loves RnB and Pop music but her playlist consists of a little bit of every genre, even reggae.
She starts her day with her favourite song: Wrap Me in Your Arms by William McDowell featuring Blanca.
Her favourite movie series is Suits, an American legal drama television series created and written by Aaron Korsh.
The beauty queen also has a non-profit organization known as 'The Pearl Project', which was established with the aiming of organizing educational and motivational workshops for young girls who are not privileged to pursue their dreams.
She weighs 52 Kg while her height is put at 5 feet 9 inches.
See Also: Things You Need To Know About Sol Kerzner
See More Photos of the South African Queen