Cassper Nyovest (Real Name: Refiloe Maele Phoolo, born 1990, age: [dob="19900101″] years old) is a South African rapper, songwriter, entrepreneur, record producer and amateur boxer who became famous in 2014 following the release of his debut studio album, Tsholofelo.
Cassper Nyovest is without a doubt one of the most prominent South African artists of today. While he has been a staple in South African entertainment since 2004, the rapper began to gain international attention in 2009. With hits like Doc Shebeleza, Tsibip, and Phumakim, we apparently understand why his popularity continues to grow.
Cassper has collaborated with notable talents in the industry including but not limited to Talib Kweli, Anatii, and Casey Veggies. And from what we are seeing, he is set to do greater exploits in the upcoming years. Understandably, his presence on social media and his frequency in news headlines might make him seem very familiar but you'd be surprised at just how much you don't know about this legend in the making.
Summary of Cassper Nyovest's Biography
Full name: Refiloe Maele Phoolo
Nickname: Cassper Nyovest, Mr. Fill Up
Gender: Male
Date of birth: 1990
Place of Birth: Mafikeng, a borough of North West, South Africa
Cassper Nyovest's Age: 33 years old
Ethnicity: African
Nationality: South Africa
Religion: Christianity
Sexual Orientation: Straight
Marital Status: Unmarried
Cassper Nyovest's Parents: Muzuki and Letsebela Phoolo
Siblings: Tsholofelo Phoolo (sister) and Khotso Phoolo (late brother)
Cassper Nyovest's Net worth: $3 million
Famous for: His debut studio album, Tsholofelo
Cassper Nyovest's Instagram: casspernyovestfp
Twitter: @casspernyovest
Where Was Cassper Nyovest Born?
Cassper Nyovest was born in Mafikeng (North West Province's capital city) on the 16th of December, 1990. He was named Refiloe Maele Phoolo after his birth in Mafikeng and was later raised in Montshiwa. The respected musical star attended the Sol Plaatje Secondary School where he was active in basketball, cricket, and football. However, Cassper began rapping when he was just 12 years old and a student in grade 6.
Truth be told, the youngster was not really brilliant in academics, in fact, he performed woefully in his 10th-grade exams and went to live with his grandma in Potchefstroom. The following year, he decided to call it quits with academics, dropping out of high school at age 16. He stayed around for an extra year before relocating to South Africa's capital Johannesburg to pursue a music career in rapping and music production.
The Begining of Cassper Nyovest Career
Before becoming the solo success that he is today, the artist was a member of the Childhood Gangsters group (CHG) which he formed in 2004 with some of his friends at the age of 13. Exiting from CHG, Cassper Nyovest moved on to another group called Slow Motion. Slow Motion had 8 members including Aashish Gangaram – a producer at Feel d'Dream Entertainment.
The rising rap artist was just 17 when he signed on to Impact Soundz which also had other known artists on their list. At that time, Impact Soundz was one of the strongest music labels around. However, after two years, Cassper and Impact Soundz parted ways as a result of creative differences.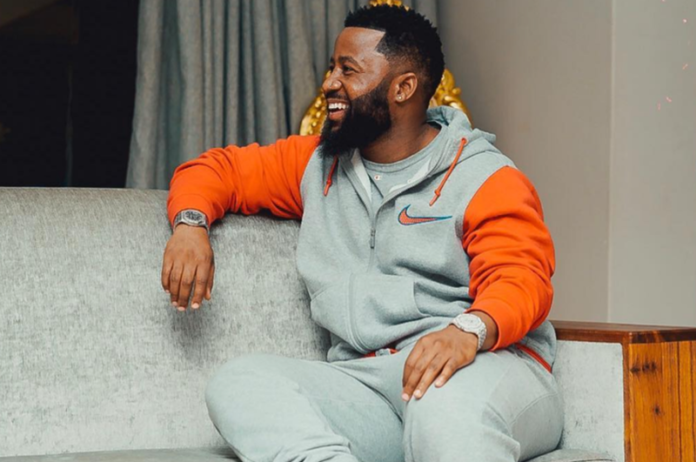 This experience made him an independent artist and, Cassper who decided to take full advantage of the opportunity created his own record label, Family Tree. He actually moved back home to launch Family Tree, but prior to that, the South African rapper performed together with late rapper Hip Hop Pantsula who featured him in his track titled: Wamo Tseba Mtho.
His Career Success With Family Tree
The rap artist made his debut in 2013 with the single Gusheshe featuring his fellow countryman, Okmalumkoolkat. With Family Tree Records well established by 2014, the famed rapper dropped his second single Doc Shebeleza named after kwaito artist Doc Shebeleza. The track earned positive reviews from the viewing public, receiving praises from known acts including the legendary South African vocalist Yvonne Chaka Chaka.
His critically acclaimed first album, Tsholofelo – which took him ten years to complete was named after his sister. According to Cassper Nyovest, it was his sister who provided him with the money he needed (R50) to get into a taxi to Johannesburg to achieve his dream. When the album finally dropped on the 18th of July 2014, it became an outright success, peaking at #1 on the iTunes South African album chart for two successive months from July to August.
The rap artist's accolades kept mounting as the MTV Base show paid him homage in October 2014; ranking him at #1. He equally earned pride of place as The Hottest MC in Africa and before that year ran out, MTV SA's Hottest MCs ranked him at #2.
The resounding success Cassper recorded with his debut album led him to drop the album's platinum edition with some new tracks included. He also collaborated with big names like DJ Drama, Casey Veggies, Anatii, as well as Wizkid. When he released the platinum edition on the 17th of April 2015, it came with a limit of 10,000 copies printed.
He Released His Second Album In 2015
An announcement came from Cassper Nyovest by the third quarter of 2015 that he had plans of headlining a concert at Ticketpro Dome, Johannesburg. The concert which was slated for the 31st of October 2015 was captioned Fill Up The Dome, and according to the famed rapper, his plan was to fill up the dome to its full capacity with the stipulated 20,000 population it is meant to accommodate. More importantly, Nyovest hinted that he was set to drop his second album at the event.
When his 2nd album Refiloe eventually came to light, it became obvious that the rap artist actually self-titled the album. But prior to the Fill Up The Dome event on the 14th of August 2015, the artist released Mama I Made It – the lead single from his second album which happened to be among the tracks for the promotion of the upcoming event.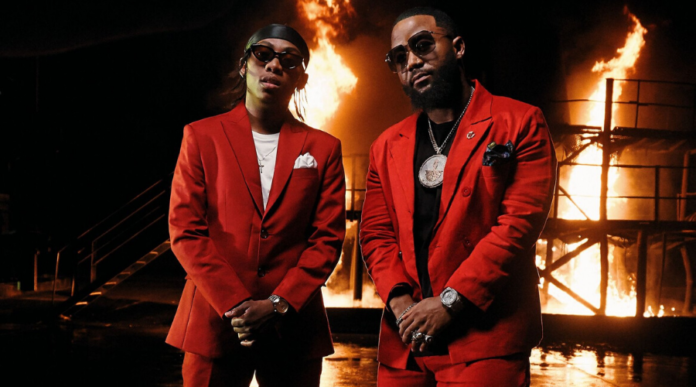 Though he sold out many tickets prior to the event, Nyovest announced that people who would purchase tickets on the day of the event will get a complimentary copy of his second album.
Consequently, the album was certified gold on the same day he hosted Fill Up The Dome event and for shipments in excess of 40,000 copies domestically, it was certified platinum
An affix event Fill Up Orlando Stadium followed on the 29th of October 2016 at Orlando Stadium, Soweto in Johannesburg.
The event was an equal success with the stadium fill to its capacity of 40,000. The rapper eventually got the #1 ranking on MTV Base: SA's Hottest MCs list for two consecutive years 2015 and 2016. On the list of Hottest Rapper in Africa since 2014, Cassper Nyovest was also ranked #1.
Thuto, His third Album, Was equally a commercial Success
With his first and second albums named after his family members, one begins to wonder which of his siblings he'll name his next album after; perhaps his late brother – Khotso. However, the SA rapper decided to pay homage to his county's Minister of Finance and former SARB governor Tito Mboweni by naming the lead single from his third album after the politician.
When it was released on the 4th of March 2017, the single Tito Mboweni trended commercially for its lyric citation, "Shaa Shaa" which is actually onomatopoeia for the sound made by a money note.
The rapper's third album which was called Thuto was released on the 5th of May 2017. Thuto made history on its release date as RiSA certified it gold on the same day; the ensuing weeks saw the album certified platinum.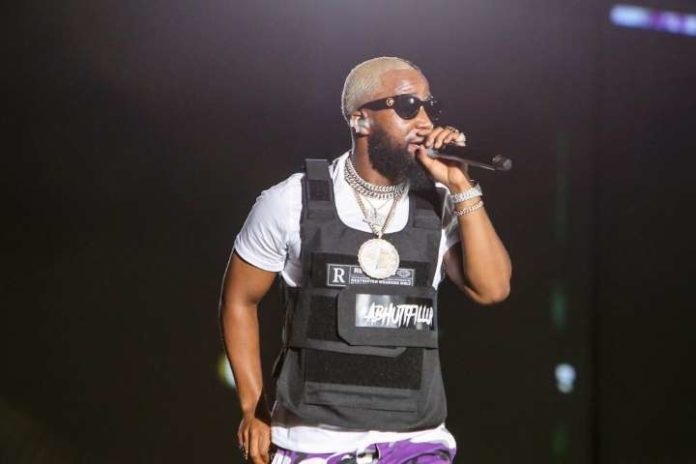 The artist's third "Fill Up" event was staged at FNB Stadium, Johannesburg – the 94,736 capacity stadium where he planned to get only 75,000 of the arena's carrying capacity. The event happened to be Nyovest's biggest challenge as he lacked the funds to pull it through.
Help finally arrived in the form of three major sponsors SABC 1, Cîroc SA, and Budweiser who pulled resources together to see that the event was a success. Though his entire tickets were not exhausted, the artist's third "Fill Up" event came out successful.
Cassper Nyovest Continued With The Success Trend In His Fourth Album
Nyovest fourth studio album Sweet and Short came to light in 2018, and like the preceding ones, it was certified platinum on the day of release. Just like he did with the first three, the rap artist organized another "Fill Up" event to commemorate his newest release.
The event which was scheduled for the first of December 2018 saw the sale of 68,000 tickets which was considered favorable. The day after the event, the SA rapper performed at another event tagged Global Citizen Festival: Mandela 100 presented by Motsepe Foundation. The event was headlined by Jay-Z and Beyoncé.
In 2019, Cassper decided to take his annual "Fill Up" to his birth province in the North West precisely at the Royal Bafokeng Stadium in Rustenburg. The event which was the fifth one happened on the 15th of December, adding another feather to his cap.
Cassper Nyovest stepped into 2020 with A hip hop song Good For That; this came after he received criticisms from hip hop fans for abandoning the genre.
The Musician Has Bagged Notable Awards And Nominations
Cassper Nyovest has won several awards and has been nominated severally for various categories in music both locally and internationally. The South African native earned his first set of awards in 2013 when he swept a total of four awards at the second edition of the SA Hip Hop Awards.
The 12th edition of the Headies Award which was held in Nigeria named him as one of the nominees for Best African Artiste – an honor he shared with the likes of the Kenyan group Sauti Sol, Sarkodie from Ghana, Nasty C, Vanessa Mdee – a singer of Tanzanian origin.
Some of his awards include:
WatsUp TV Africa Music Video Award for War Ready (2016)
Channel O Music Video Award for "Doc Shebeleza" (2014, thrice)
Metro FM Award for Tsholofelo, "Doc Shebeleza" (2015, five times)
South African Music Awards (2015, 2019)
SA Hip Hop Awards (seven awards)
MTV Africa Music Awards (2015, 2016)
SA Hip Hop Awards 2017 (nine awards including MVP, Milestone, Hustler of the year, Best digital Sales, and Best Video)
Best Collaboration (Kwesta ft Cassper) at the South Africa Music Awards for NGUD (2017)
In 2017, Nyovest was nominated for Best Male African Artist award at the Nigeria Entertainment Awards.
Cassper Nyovest Is Living A Luxurious Life With His Impressive Net Worth
Cassper Nyovest's net worth is estimated to be around $3 million which he built up through the sales of his records and shows according to celebrity net worth. Added to that are the numerous deals the SA rapper has landed from top-notch companies such as the one he has with MTN as well as his many other sponsorships, ads, and endorsement.
It goes without saying that with such amount of wealth, the veteran musician can live the luxurious life if he so wishes, and from what is perceivable, Cassper is really living in the laps of luxury. He recently bought an R10-million luxurious home with a large swimming pool in Kyalami. The celeb entertainer also owns a couple of Bentleys as well as a BMW. Rumor has it that the "Gusheshe" crooner recently acquired a Rolls Royce but this is yet to be confirmed.
Family Life Of The Musician
Cassper Nyovest is the son of Muzuki and Letsebela Phoolo who are also parents to three other children. Growing up in the North West Province, the rap artist was raised alongside his sister Tsholofelo Phoolo (whom he dedicated his debut album to) and a brother Khotso Phoolo – another rapper in the family who passed on in 2003. According to Nyovest, he got the needed inspiration to become a rapper from his deceased brother.
The artist is a Christian by religious inclination. According to Cassper, his parents who were involved in mundane professions as teachers took child-rearing very seriously, bringing their children up in a strict Christian home. The entertainer gives his parents credit for what he has become today and often shares their photos on his Instagram page.
Cassper Nyovest Has Had his Fair Share Of Romantic Relationships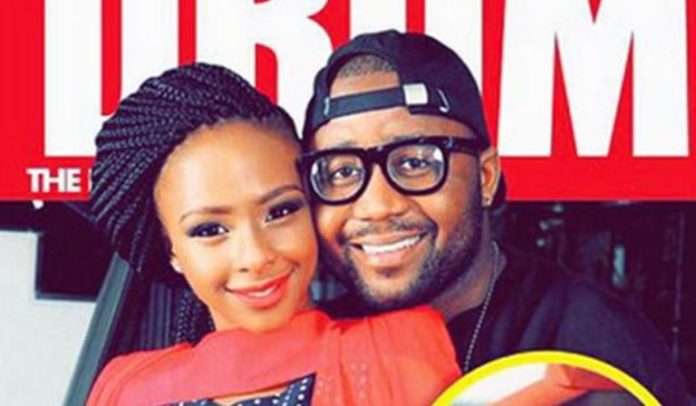 Cassper Nyovest's relationships have always had a place in the spotlight since he broke onto the music scene. He is known to have dated some of South Africa's most popular and most beautiful women. His relationship with Swazi actress Amanda Du Pont took center stage on several gossip blogs and social media while their split ended on less than favorable terms. The pair are said to be friends now.
Cassper's next high profile relationship was with actress Boity Thulo whom he had a crush on since school. Their romance seemed like it was in it for the long run but unfortunately, the pair called it quits in December 2015.
The SA rapper suddenly dropped an announcement in 2020 that he is expecting a baby with his girlfriend Thobeka a.k.a Bexxdoesitbetter – an alumnus of the Durban University of Technology who earns a living as a model and a socialite. Though he hardly mentions the name of his baby mama to be, it came to fore that they became an item in 2018 and that the rap artist is rumored to have paid lobola on Thobeka's head.
While fans were still trying to unravel the sudden appearance of a baby mama in Cassper's life, he took to Instagram to announce his impending fatherhood, naming his next album #AMN (Any Minute Now) in reference to his unborn child.