Cassper Nyovest is without a doubt one of the most prominent South African artists of today. While he has been a staple in South African entertainment since 2004, he began to gain international attention in 2009.
With further releases like Doc Shebeleza, Tsibip, and Phumakim, we can understand why his popularity continues to grow. With collaborations with Talib Kweli, the Game and Casey Veggies behind him, one cannot help but be curious about what he's planned next.
Understandably, his presence on social media and his frequency in news headlines might make him seem very familiar but you'd be surprised at just how much you don't know about this legend in the making.
Here are some things you might actually not know about the star:
Bio (Humble Beginnings)
Cassper, whose birth name is Refiloe Maele Phoolo, was born in Mafikeng (North West Province's capital city) on the 16th of December, 1990. He grew up in Montshiwa and attended high school at the Sol Plaatje Secondary School. In school, he played basketball, cricket, and football but he began rapping when he was 12 years old in grade 6.
His brother, Khotso Phoolo, who passed away in 2003 was also a rapper and a source of inspiration to him. Cassper has stated that his music career as a rapper was inspired by Khotso.
Before becoming the solo success that he is today, Cassper was a member of the Childhood Gangsters (CHG) in 2004, after which he moved on to a group called Slow Motion. Slow Motion had 8 members which included Aashish Gangaram – a producer at Feel d'Dream Entertainment.
At 17, Cassper Nyovest signed on to Impact Soundz which had artists like Morafe and Tuks Senganga. At the time, Impact Soundz was one of the strongest music labels around. However, after two years, Cassper and Impact Soundz parted ways as a result of creative differences. Following his experiences with the label, Cassper created his very own record label, Family Tree, which he is currently signed to.
His entire management team is comprised of his childhood friends and people he has known for more than a decade. This is to reward those who stayed by his side as he struggled to make a name for himself in the music industry.
When Cassper Nyovest won the hearts of South Africans, he was a little on the bigger side. The 'chubby' rapper won the hearts of many with his relatable appearance. Prior to this, he described his adolescent self as skinny, shy and awkward. However, Cassper is now in the best shape of his life after spending the much of 2016 getting to tip-top shape.
Read Also: Everything You Must Know About AKA (Rapper)
Including His Net Worth
Music Career (Album Names and their Meanings)
His critically acclaimed first album, Tsholofelo – which took him ten years to complete, is named after his sister who gave him the money he needed (R50) to get into a taxi to Johannesburg to achieve his dream. His second album, Refiloe, is named after himself. We wonder which of his siblings he'll name his next album after; could be his sister – Thuto, or his late brother – Khotso.
Cassper Nyovest's Personal & Family Life
Cassper Nyovest's relationships have always had a place in the spotlight and since he broke onto the music scene. Cassper has consistently dated some of South Africa's most popular and most beautiful women. No one can accuse him of not having good taste. His relationship with Swazi actress – Amanda Du Pont took center stage on several gossip blogs and social media. While their split ended on less than favorable terms, the pair is said to be friends.
Cassper's next high profile relationship was with Boity Thulo who he had a crush on since school. Their romance seemed like it was in it for the long run but unfortunately, the pair called it quits in 2016.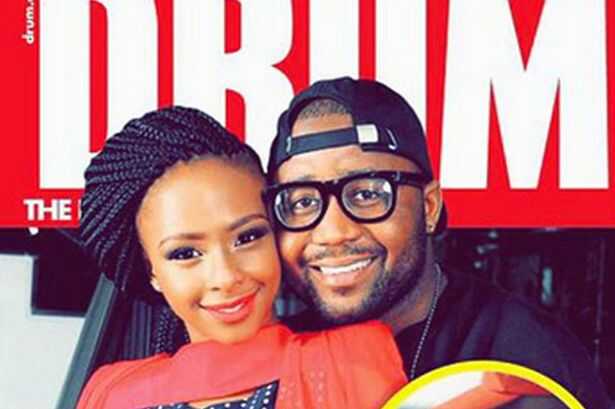 Cassper is a devoted Christian. He thanks his parents, who were teachers, for raising him in a strict Christian home. He believes he wouldn't be where he is today without his faith.
Record Set
Cassper became the first South African artist to ever fill up Ticketpro Dome (20,000 capacity), a feat he achieved in 2015. And in 2016, he again became the first South African artist to fill up Orlando Stadium (40,000 capacity). Who knows, maybe this year it will be FNB Stadium.
Cassper Nyovest Net Worth (Cars, House)
Cassper Nyovest's net worth is estimated to be around $800 thousand. This is thanks to his music deal with MTN as well as his many other sponsorships, ads, and endorsement deals.
With this, Cassper can live the luxury life he so much desires. He recently bought a luxurious home with a large swimming pool in Kyalami. He also owns a couple of Bentleys, and a BMW. Rumor has it that he has recently acquired a Rolls Royce.