Amanda Du Pont's husband was Shawn Rodrigues but it is not clear exactly when or where they got married, there have also been rumors that they have parted ways, however, this is yet to be confirmed. 
Amanda Du Pont comes from a line of mixed races, she is of Portuguese, Chinese, French and Swazi decent. Her father's name is Henry du-Pont, the son of Princess Ncabile who is the daughter Prince Mshengu and the niece of King Sobhuza II. Her mother's name is Antoinette Du Pont. 
Amanda Du Pont is a Swazi-South African actress, model, and singer. This media darling has been a staple since she first burst on to the entertainment scene in 2007. She first gained prominence through her appearance on the American drama series, Life is Wild, as well as the SABC3 dramedy, Taryn & Sharon. Since then, she has fast become one of South Africa's it-girls and social media queens. More recently, Amanda is seen on the Netflix series, Shadow and since 2014, she has been playing the role of Nompumelelo "Lelo" Mthiyane in the SABC1 soap opera Skeem Saam. Learn more about her below.
Summary of Amanda Du Pont's Biography
Full name: Amanda Du Pont
Gender: Female
Date of birth: 26th June, 1988
Amanda Du Pont's Age: 35 years old
Ethnicity: Mixed
Nationality: Swazi and South African
Zodiac Sign: Cancer
Sexual Orientation: Straight
Marital Status: Unmarried
Amanda Du Pont's Parents: Antoinette and Henry 'Tum' du Pont
Siblings: Amber-Kayleigh Du Pont and Adele-Kim Du Pont (twins)
Amanda Du Pont's Height in Inches: 5 feet 3 inches
Amanda Du Pont's Height in Centimetres: 159
Amanda Du Pont's Net worth: $2 million (R34.1 million)
Famous for: Her acting roles
Amanda Du Pont's Instagram: amandadupont
Twitter: @AmandaDupont
Who is Amanda Du Pont and How Old is She Today?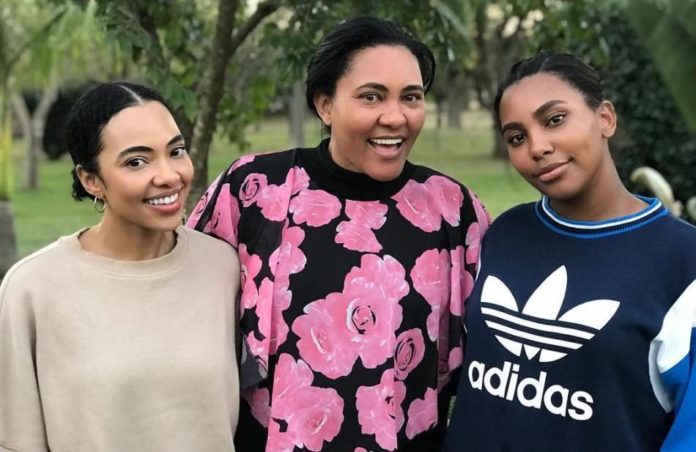 Amanda Du Pont is 35 years old. Born on the 26th of June, 1988, Amanda Du Pont is a native of Manzini, Swaziland. Thanks to her extensive stay and work in South Africa, she now holds dual citizenship – both Swazi and South African. She also possesses French, Chinese, Portuguese and Swazi ancestry. Growing up, Amanda spent her early years in her hometown of Manzini along with her family and cousin Alulutho Du Pont. However, she later moved to Mpumalanga, to continue with her education.
For her education, she graduated from Uplands College in Mpumalanga. Afterward, she went on to acquire a Bachelor of Arts Degree from AFDA – The South African School of Motion Picture and Live Performance in Johannesburg in 2011. Following her outstanding academic performances, Amanda Du Pont won a scholarship of US$20,000 to study in the United States. As a result, she enrolled in the New York Film Academy, where she got extensive training from Jennifer Aniston's personal acting coach, James Miles. She later graduated in 2012, with a Diploma in Acting.
Her Career and Rise to Prominence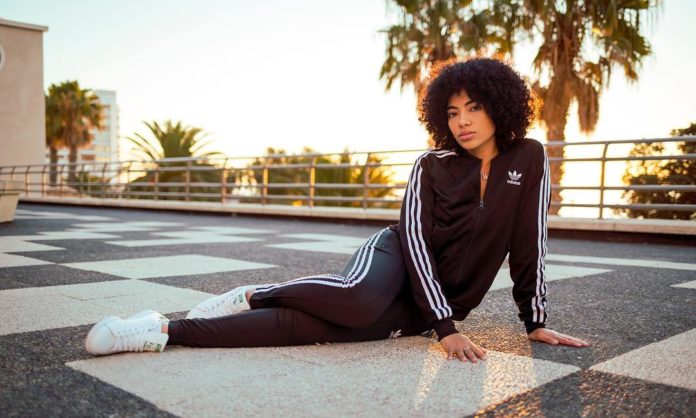 Amanda Du Pont has established herself as not just an actress, but also a supermodel and a media personality. Although her career journey started in the year 2006, she bagged her first film role in 2008, playing as Senna in the American serial drama, Life is Wild. Her outstanding performance brought her to the attention of filmmakers both in South Africa and in the United States.
Subsequently, she starred in the 2012 movie, Loksion Bioskop: Andilalanga. She got her breakthrough in 2014 when she landed the lead role in the series, Between Friends. Also, in the same year, she became a cast of the South African hit soap opera, Skeem Saam, where she has been playing the role of Nompumelelo "Lelo" Mthiyane to date. She also became one of the hosts of SABC 1's celebrity gossip show, "The Real Goboza" alongside Sinazo Yolwa and Phat Joe.
In the years that followed, Amanda Du Pont had roles in Hear Me Move and Generations, both in 2015; Between Friends (from 2016 to present); 10 Days in Sun City, and Sharon and Tayron, both in 2017; and the Netflix series, Shadow (2019). Others include Muvhango, City Ses' la, A Place Called Home, Mzansi Love: Kasi Styl, End Game, Single Guys, and Intersexions.
Her career repertoire is always expanding; besides being a model and actress, she is also a live event MC, voice-over artist, and a brand ambassador. Her filmography has been quite extensive as well as impressive. Impressive enough to garner her a Life Time Achievement Award from the Department of Arts and Culture in Swaziland. Presently, the actress shuttles between Cape Town, Johannesburg, and New York City for both work and personal affairs.
Who are Her Parents and Family Members?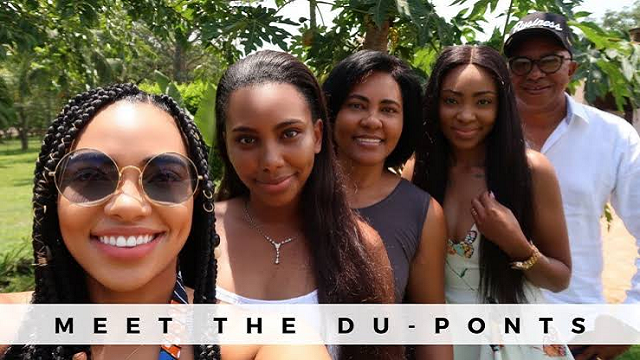 Being one of the most popular faces in South Africa, Amanda's personal life is often a source of speculation on the media. Despite that, Amanda came from a very caring and loving family. Her father, Henry 'Tum' du Pont, is a mixed-race man from a royal family. He is the son of Princess Ncabile, the daughter of Prince Mshengu, who is a brother to King Sobhuza II, while his father was a white French man.
In the same vein, Amanda's mother Antoinette is also a mixed-race woman, who had a Swati mother and a half Chinese half Portuguese father. Through her parents, Amanda has a mixed ethnicity of French, Chinese, Portuguese, and Swazi. Meanwhile, she isn't the child of her parents; she has two sisters (twins) – Kim and Kaylee. One of her super hot sisters, Kim, is reportedly dating soccer star Dino Ndlovu.
Meet Amanda Du Pont's Former Boyfriend(s)
When it comes to her love life, Amanda Du Pont has had her own fair share of romantic relationships. She has dated popular stars including Slikour, Jub Jub, and Cassper Nyovest (who claims she cheated on him). Her relationship with Jub Jub was a heavily criticized one as Jub Jub, who ran over school children during a drag racing competition, had been found guilty of murder. However, the relationship came to an abrupt end after he broke off their engagement to be in a relationship with Kelly Khumalo.
She has also revealed that she had been raped by an ex-boyfriend whom she was in an abusive relationship with. While general speculation assumed that the boyfriend in question was Jub Jub, the TV personality has since debunked those rumors herself.
Details of Her Relationship With Cassper Nyovest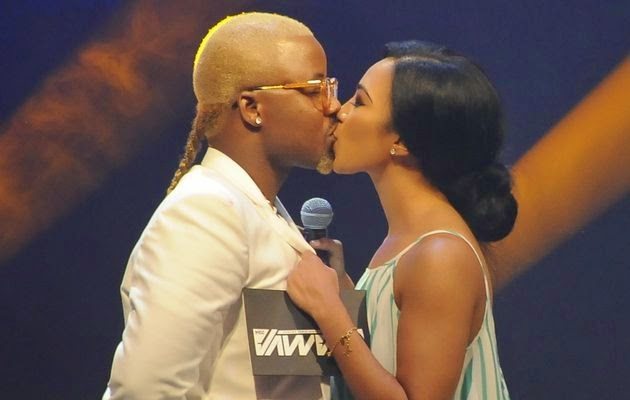 Amanda Du Pont and Casper Nyonest were in a relationship that was highly publicized. They were termed the golden couple and tipped to go the long haul. That notwithstanding, the pair broke up, sending fans into a fix wondering what happened.
However, at the Channel O Music Awards which was  held on 29 November 2014, the pair sent social media into a frenzy as they shared a kiss on stage. This notably sparked rumors, speculating the two celebrities were back together. After that stunt, Cassper fueled rumors again, this time cementing the fact that they were no longer an item.
This was done during his Metro Awards performance on 28 February 2015 when he changed the lyrics to his hit rap song "Phumakim," to "Even Amanda du-Pont wasn't tailored for me, now I really f*ck with women as famous as me". His original lyrics said, "She ain't no Amanda du-Pont, She ain't tailored for me, Cause I only f*ck with women." Since then, the pair has moved on to other relationships.
Amanda was most recently in a relationship with Shawn Rodriques whom she calls the love of her life. In July 2018, the couple announced their engagement which took place in the Maldives. Subsequently, it was reported that they had tied the knot quietly, but they never confirmed the news.
Sometime around October 2022, rumors began to make the rounds that Amanda and Shawn had parted ways. Months before then, Amanda was seen going on vacations in different locations as a single person.
She even had surgery in Turkey without any support from Shawn. They have also unfollowed each other on Instagram and deleted pictures of them together on their respective accounts on the platform. While all these point to the fact that they may no longer be together, neither of them has confirmed their split.