TNS (born July 18, 2000) is a 23 year-old South African DJ, singer, and producer responsible for putting out hits such as "Banomoya," "My Dali," and "Club Controller." 
The music star, whose birth name is Nkazimulo Ngema, is proof that one can make their dreams come true no matter the circumstance. TNS has seen it all; the good, the bad, and the dreadful, and he survived them all, emerging unscathed and even wiser – an impressive feat for someone as young as he is. He is the perfect representation of resilience and laser focus – traits that helped him rise above his once-hapless situation.
 Summary of TNS' Biography
Full Name: Nkazimulo Ngema
Nickname: TNS
Gender: Male
Date of Birth: July 18, 2000

TNS Age:

23 years old

Place of birth:

 Mandeni, KwaZulu-Natal
Zodiac sign: Cancer
Religion: Christianity
Sexual Orientation: Straight
Marital Status: In a relationship
TNS Girlfriend: Nonthando Mbatha
Children: 1
TNS Net Worth: $100,000 – $500,000
Famous For: His musical career
TNS Instagram: @tns_music_
TNS Was Raised By His Grandparents In Mandeni Village
Everybody has a past, and this includes TNS, who had a not-so-glamorous past. He was born Ngema Nkazimulo in the Mandeni Municipality, KwaZulu-Natal province of South Africa. The name 'Ngema' means 'God's Glory' in Zulu, and he was born on July 18, 2000. Sadly, he lost his parents when he was very young and was raised by his grandparents in the village. He later broke away from them and began fending for himself.
He had a very rough childhood and found it difficult to get access to food and decent accommodation. According to the DJ, night times were the most difficult times for him because of how difficult it was to find a safe place to sleep; he severally emphasized that this was the biggest challenge he faced while growing up.
TNS Worked With Prince Kaybee When He Started His Career
Nkazimulo Ngema had always loved music as a little boy and dreamed of being a musician. He said that he took music as a career even before he ever stepped into a music studio. He was 12 when he began writing songs and composing melodies on his own. As he got older, he began to produce his beats himself because he was too broke to afford to pay DJs – he also decided to become one instead.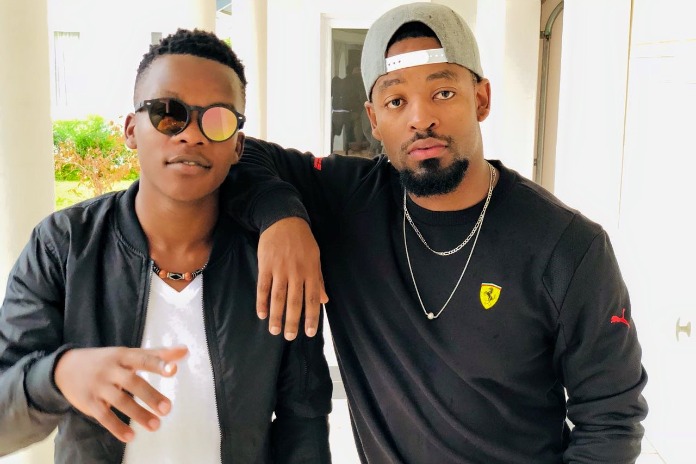 He began producing beats for artists for a small fee and survived that way till he met with Prince Kaybee, celebrity South African DJ and producer. He later got signed to Kaybee's record label. Kaybee, who was under Universal Music records at the time, took him in and agreed to work with him and split all accrued dividends 50-50. This happened in 2017 – he was 17 years old at the time.
In 2018, he moved in with Prince Kaybee, and together, they worked on many songs, which were meant to be on Kaybee's album. However, TNS began to feel disappointed when he wasn't getting enough credit for his work. He was sidelined from attending major events and excluded from making certain production decisions. The DJ opened up in interviews about major issues he was having with his mentor at the time.
They Fell Out, and It Played Out On Social Media
This resulted in a major fallout with the Universal Music DJ in 2018, which led to multiple social media call-outs. Prince Kaybee accused his mentee of being ungrateful and 'formerly broke' and greedy. This did not go down well with South African Twitter peeps, and calls for his cancellation went viral immediately. This was the beginning of the end for the two-disc jockeys.
In a counter tweet, TNS tried to defend himself and clear his name. He accused his former boss of trying to sabotage his career by not paying him his rightful dues. He also revealed that his boss was fond of frustrating younger talented musicians by always cheating them out of their rightful earnings. He also threatened to sue Prince Kaybee for his unpaid royalties. The bone of contention was the hit song produced for Kaybee, 'Club Controller.'
The situation further escalated when Prince Kaybee accused TNS of sleeping with his then-girlfriend. It was rumored that TNS' girlfriend at the time, Londiwe Ngubane, snitched on him to Kaybee presenting supposed evidence in the form of Whatsapp chats. However, Ngema denied all the cheating allegations, and the issue with Prince Kaybee was eventually settled out of court. Their relationship didn't last too long after that.
TNS Launched His a Record Label, TNS Records, In 2019
Ngema went on to float a record label called 'TNS Records' in 2019. He released the hit song, My Dali, as an independent artist. He also released his debut album titled 'Madlokovu: King of African House.' This album cemented his impact as South Africa's youngest House producers to come from KwaZulu. He is signed to Sony Music.
TNS Sees His Early Success As A Blessing From God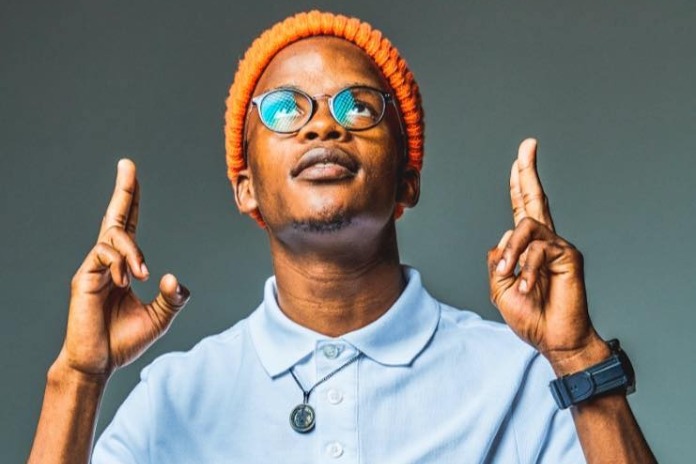 This House music producer has multiple hits under his belt so early in his career. He took to Instagram to gush over the massive airplay his songs have been getting since he went solo. He has also received two SAMA nominations for 'Record of the Year' and 'Best Music Video of the Year.' He has gone on to collaborate with powerhouse artists like Princess of Afrotainment, Busiswa, and Tipcee.
Some of TNS' songs, Albums and singles include:
Umona
iBhari
My Dali
Banomoya
No More Cries
Dance Nation
Where Did I Go Wrong
Club Controller
Afto Einai
Ante
Mia Efchi
Make Money
Believe
Qina
Forgive Me
TNX discography to date:
Rithmos 9,49 in the Mix Vol. 5 – 2012 (Mix Tape)
Madlokovu: King of African House – 2019 (Album)
Re Mmino – 2019 (Mix Tape)
Roda Tsanta Kai Kopana – 2019 (Mix Tape)
Diagnostic – 2020 (Mix Tape)
Phupholethu – 2021 (Album)
Ngema Has Had His Share Of Career Challenges
Things haven't always been perfect with the DJ. In 2018, he fell out with an ex who betrayed him. He has also been a recipient of multiple death threats from thugs and industry colleagues alike. Sometime in 2019, he cried out on Instagram in a video that implicated celebrity disc jockey DJ Tira. TNS tearfully revealed that some industry moguls wanted to end his career; he went further to say that he feared for his life and that the heavyweight DJ was involved. Tira has since come out to deny having any beef with the younger DJ, thereby squashing all ongoing speculations.
He Has Been Dating Nonthando Mbatha, and They Have a Son Together
The self-proclaimed King of African House does not only have a flourishing career, but he also has a lovely family. The producer is in a serious relationship with his girlfriend, Nonthando Mbatha, and they have a son named Phupholethu.
Sometime in 2021, TNS came online to cry out over beating his girlfriend cum baby mama. He confessed to hitting her once in a fit of anger. The singer admitted to having insomnia and drinking problems, going further to say that he felt "tormented" at such times. He apologized on social media and said he was willing to surrender to the police if she pressed charges. Nonthando confirmed the incident but declined to speak further on it, and it looks like the couple has reconciled.
Fame comes with its vices, and it's self-evident that this talented producer is under a lot of pressure. Fans are hoping he can get himself together and keep producing good music as he is undoubtedly one of the best House DJs in the country – and refreshingly young too.