Carl Niehaus (born 25 December 1959) is a 63-year-old South African politician and anti apartheid activist. He has been married several times and among the women he once wifed is Mafani Gunguluza. It is not clear whether he had any child with her but it appears he has a daughter named Khanya following a tweet he made on her 10th birthday.
Despite being the ruling party, South Africa's African National Congress (ANC) has faced a lot of scandals over the years as many of its members have continued to drag themselves and the party's name to the mud. One of such members is Carl Niehaus. Though he is a white South African, Niehaus also fought against apartheid and when the blacks finally reclaimed the state, he was privileged to hold a good number of high political positions. While some may call him a respectable politician, others don't see him as one.
Another area of Carl Niehaus's life that has abhorred normalcy is his relationships and marital life. The politician has been married a number of times – all of which ended in a divorce, including his marriage to Mafani Gunguluza. When he married her, everyone believed he was now going to keep a wife, but it did not end as expected. Carl Niehaus has a very interesting story that would be worth your while.
Summary of Carl Niehaus' Biography
Full name: Carl Niehaus
Gender: Male
Date of birth: 25 December 1959
Carl Niehaus's Age: 63 Years Old

Ethnicity: White
Nationality: South African
Zodiac Sign: Capricorn
Sexual Orientation: Straight
Marital Status: Married
Carl Niehaus's Wife: Jansie Lourens (m. 1986–2002), Linda Thango (div.), Mafani Gunguluza (div.), Noluthando Mdluli (m. 2022-)
Alma mater: University of South Africa
Carl Niehaus's Instagram: niehauscarl
Twitter: @niehaus_carl
While In Theology School, Carl Niehaus Became A Political Prisoner Following His Arrest
Currently, there is very little or no information about the kind of childhood Carl Niehaus led. We know that he was born on the 25th of December in 1959 to his mother, Magrietha Niehaus. His father was simply known as Mr. Carl.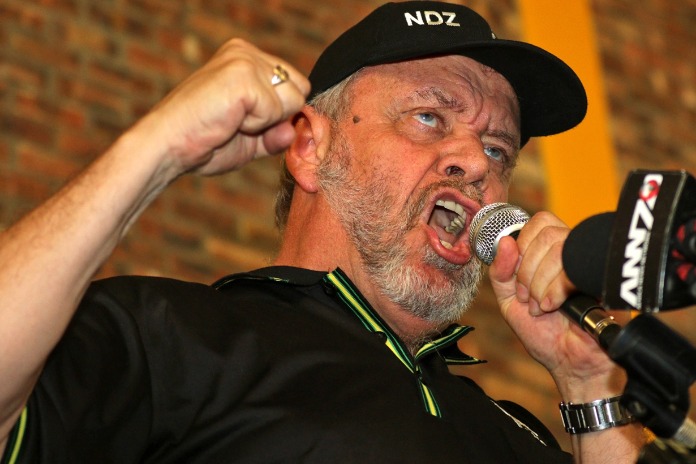 As a young theology student at the University of South Africa (UNISA), Carl Niehaus joined the fight against the apartheid rule in the country and implicated himself when he confided in his flatmate that he was responsible for blowing up gasworks at Johannesburg. He had used a police-issued camera to take photographs of the target and drove for his mission in a police car. What was worse was that he was telling all of these to a police informant.
His flatmate reported him to security agencies and he was arrested and found guilty of the crimes. On the 25th of November 1983, he was jailed and sentenced to 15 years in prison while his then-girlfriend, Jansie Lourens, whom he implicated as well for betraying the Afrikaans, was handed a four-year sentence.
Fortunately for him, he was finally released in 1991 after serving about 8 years in prison while his girlfriend – who later became his wife – served her full four-year sentence.
He Has A Bachelor's Degree In Theology From The University of South Africa
Though there is no information about the basic and high school education of Carl Niehaus, he earned a Bachelor's degree in Theology from the University of South Africa (UNISA) while in prison – in 1988. In 1990, he was also awarded an honorary degree by the same university. Carl Niehaus also claimed to have gotten a Master's degree and a Doctorate in Theology from Utrecht University in the Netherlands.
However, in 2008, it was discovered that Carl Niehaus had lied about his Master's and Doctorate degrees which was a huge embarrassment for the politician.
Carl Niehaus Is A Former Spokesman For Nelson Mandela
Following his release from prison and the first post-apartheid election which saw Nelson Mandela become the first black president of South Africa in 1994, Carl Niehaus was appointed the presidential spokesperson that year. He also became the Chairman of the Correctional Services Committee and a Member of the Parliament.
After about two years of serving as the presidential spokesman, he became South Africa's ambassador to the Netherlands and after his tenure, he was welcomed back to South Africa with the position of Executive Director of the National Institute for Crime Prevention and the Re-integration of Offenders.
Everything looked perfect for Carl Niehaus until 2009 when it was discovered that he was living above his means and mismanaging his own finances which had led him into debt and fraud. As a result of this, he had to step down from being a spokesman of his party, ANC.
Carl Niehaus Faked His Mother's Death To Get Money To Pay Off A Debt
One of the things Carl Niehaus was accused of was faking his mother's death to collect a loan. It was discovered that he was in debt of R4.3 million, an amount that he was owing to his landlord for renting a two-bedroom apartment in Sandton.
He was seeking for a loan to bury his mother who was alive and to get the loan, he went as far as forging the signature of the Gauteng Provincial Minister – an act that he said he confessed to hours after committing. This was not the first time he was faking the death of a parent. In 2011, Carl Niehaus was reported to have borrowed money to bury his father who was still alive at the time.
With all the major positions Carl Niehaus had held before he had to step down from being ANC spokesman and all the monetary remuneration he must have received, it was obvious that he was bad at managing funds. The act of lying about his parent's death brought his name, which was once esteemed, to so much disrepute.
In 2017, He Was The Spokesperson For Umkhonto we Sizwe Military Veterans' Association
Despite all the scandals Carl Niehaus was involved in, he was still elected to become a spokesperson for Umkhonto we Sizwe Military Veterans' Association (MKMVA), the committee set up to campaign for Nkosazana Dlamini Zuma to become the presidential candidate for ANC.
Not just that his team failed at delivering Nkosazana Dlamini Zuma as the presidential candidate of ANC, Niehaus openly spoke ill of Comrade Jessie Duarte, the Secretary-General of ANC. He said that Duarte attacked and sabotaged his efforts for the party since the fight against apartheid rule, a statement that the MKMVA had to apologize for.
In 2021, he was suspended from all his positions in ANC for criticizing the party's leadership and disobeying the instructions of ANC to bring an end to MKMVA.
Carl Got Married To Mafani Gunguluza In September 2008
In September 2008, Carl Niehaus got married to his beautiful wife, Mafani Gunguluza. The couple seemed to be happily married, even though very little was known about Gunguluza. Nothing about who she really was and what she did for a living was known.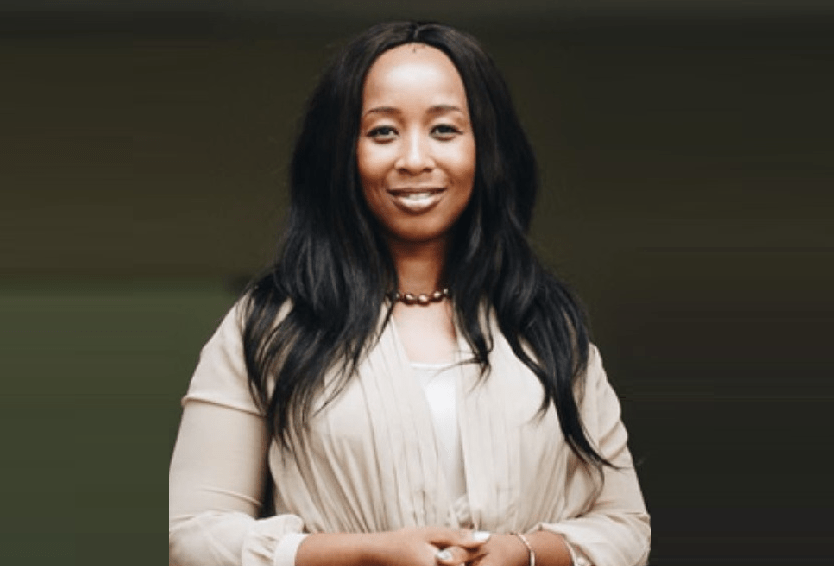 For this reason, we can say that she is best known as Carl Niehaus's wife or rather ex-wife now. After four years of their marriage, he told 702 Radio that they were no longer a couple in 2012. According to him, their marriage had to come to an end as a result of some irreconcilable differences.
Mafani Gunguluza was with Carl Niehaus when he stepped down as ANC spokesman on the account of mismanagement of finance and fraud. We cannot tell if his political issues contributed to their divorce, seeing that they kept their family life private.
Since their divorce, Carl Niehaus has continued living his life and was spotted at a restaurant in 2019 with a young lady, Benie, who he has since confirmed to be his girlfriend.
Happy 10th birthday to my darling daughter, Khanya. You are truly the apple of my eye! 😍 pic.twitter.com/YDOGrbrYue

— Carl Niehaus (@niehaus_carl) October 4, 2019
It is not clear whether he and Mafani Gunguluza had children together, but there are reports that he has a daughter named Khanya following a tweet he posted on her 10th birthday. In another picture tweet posted on September 19, 2020, he mentioned his daughter and grandson. It is not known which of his wives gave birth to her.
My daughter Helen, came to visit from the Eastern Cape with my grandson. Nothing is more important than family.

Now the first summer rains are falling. What a blessed day. pic.twitter.com/UBsh1N6VBc

— Carl Niehaus (@niehaus_carl) September 19, 2020
Mafani Gunguluza Was Carl Niehaus' Third Wife
Before getting married to Mafani Gunguluza, Carl Niehaus was married and divorced twice. In 1986, he got married to his girlfriend, Jansie Lourens, who was incarcerated with him in prison. Jansie Lourens was actually the one who brought Carl Niehaus into joining the fight against the apartheid regime in South Africa, but shortly after his release from prison, they were divorced.
After his separation from his first wife, Carl got married to Linda Thango. Reports have it that she was the reason why he started living above his means. Linda, who was a management consultant, was known to live an extravagant life, and when Carl got married to her, he adopted the lavish lifestyle. However, their marriage caved in under the pressure.