Capitec prides itself as one of the biggest banks in South Africa, boasting of having more than 15 million customers. It also prides itself as a bank that is always willing to come to its customer's aid. That is why it has various loan facilities for different things such as temporary loans, home loans, and new facility loans. One of the main requirements to access any such Capitec loan is to present one's payslip. This has raised the question among self-employed individuals and business people on how they can get such loans since they do not necessarily have a payslip.
Interestingly, whether one has a payslip or not, one can still get a loan from Capitec bank, although the application process and requirements may vary. More so, there are conditions that one must meet before one will be allowed to get a loan from the bank without a payslip.
You Can Apply For a Capitec Loan Without a Payslip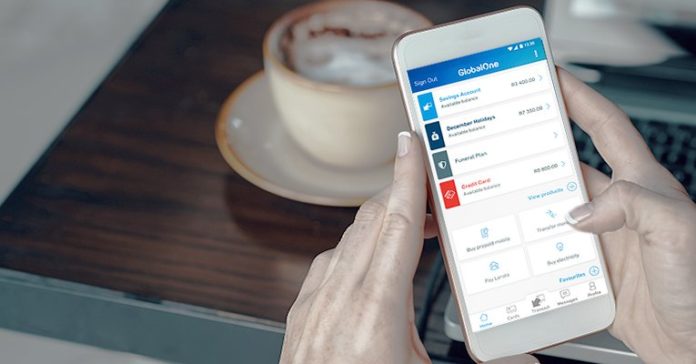 One of the first things that Capitec requires from customers who are looking for a loan is to provide a payslip showing at least the last three salary payments you have received and your most recent pay. This is important to show that you will be able to repay the particular loan you are requesting from the bank.
However, in a situation in which you do not work or have a payslip to present, you will still be able to apply for a loan and get it, but that is on the condition that you still have a means of income that will allow you clear off the requested loan when it is required; i.e., from a business, you own or are a part of.
You will have to show that you have a business and you are making an income from there. More than that, you will also need to show that the company has been duly registered. If it is not well registered or does not have a business to present to the bank, you must have a payslip. Without exception, if you do not have either of the aforementioned, your loan request will not be processed by the bank. What this means is that the bank provides money for businesses, but it does not finance businesses.
Here Are Processes To Follow If You Don't Have A Payslip
It is important, before anything else, to realize that the process of applying for a Capitec loan with or without a payslip is very much similar, except for the differences in a few documents. You will be required to apply for a loan as a business owner and not in the same manner as everyone else.
Here are the steps to follow:
Go to the website of the bank and then to the credit application page
Select the type of loan you need
Fill in all other necessary information
Click on next at the end of your page to verify
Once you are done with that, you will be taken to the results page to be notified about your loan status.
Note: The above-stated processes apply to unemployed people or those looking to start their businesses, as the bank excludes them from its list of those eligible to get this kind of loan.
Requirements To Meet Before You Can Apply For Capitec Loan Without Payslip
Have a good credit record? Yes? No? Maybe? Check your credit rating on our app. #BankBetterLiveBetter pic.twitter.com/XOz0PCNuyU

— Capitec (@CapitecBankSA) August 2, 2018
Before Capitec bank can go through your application and for it to stand a chance of being considered if you do not have a payslip, you will need to meet the requirement of registering your business as one of the following:
Association not for gain
Close Corporation (CC)
Incorporated (Inc)
Public (Ltd) or Private company (Pty Ltd)
Trust
What Is Capitec's Interest Rate on Loan Without Payslip?
The different loans you get from Capitec comes with its different interest rate. Since, as stated, it is only business loans that one can get from the bank without a payslip, it means that the interest rate that on loans you get without payslip is the same interest rate one gets on a business loan and other term loans which starts at 12.9% and can go much higher.
The interest rate depends on a lot of other things, which are all summarized under your creditworthiness. This may have to do with your work, how much you earn, and your banking history, among other things; personal and financial information.
Another important thing that is considered when you are requesting a loan is the repayment schedule. This is also brought to the fore when the interest rate is considered. For example, when you go for a loan on a request to repay in 84 months, the interest rate becomes higher than if you decide to get a loan to be repaid in 12 months, 24 months, or even 48 months.
There May Be A Need For A Collateral When Getting A Loan Without Pay Slip
Generally, when you are getting a loan from Capitec, whether you are using a payslip or not, you may need to get collateral, depending on the type of loan. More so, having collateral means that the interest rate goes lower than a loan that doesn't need collateral.
The two types of loans are secured and unsecured loans. While a secured loan is the type of loan collected to finance a house, rent, or get a car, an unsecured loan is gotten either by students or credit card. Secured loan requests for collateral, which means the lender's risk is lower, but the latter does not request collateral, which means the lender's risk is higher, explaining why the interest rate is higher.
Apart from the business loan, which is also classified under personal loans, since the bank expects you to apply in your personal capacity and not as a business, other types of loan services are available. Some other loan services provided by the bank include access facility, home loan, and vehicle finance, all of which have different means to access and different requirements.
Since there are general details regarding how one can access Capitec loans without a payslip, one can also decide to visit any branch nearest to you, contact the bank via its email or phone number to get more personalized and specific details using the contact details below: