Lerato Moloi is not just a popular model in South Africa but also around the world. Despite being black, she has solidified her name in the fashion and modeling industry. The 38-year-old model has had a successful career in modeling, but her career success did not rub off on her marital life. Lerato Moloi has gone through some hard times in life, which we cant wait to reveal. The success she has achieved in her career is absolutely worth talking about. Keep reading as we explore all that there is to know about the beautiful Lerato Moloi, her divorce, how she has achieved a successful modeling career on the back of the divorce, and her sexual abuse allegation.
Lerato Moloi Divorced Her Husband When She Was 26
Lerato Moloi was first married to her long-time high school sweetheart, Sibusiso Hlatshwayo, in 2010. They were so in love, and their relationship had lasted for so long before they eventually got married – Moloi was 25 years old at the time they got hitched.
Sibusiso Hlatshwayo is a businessman, and together they had a child named Muhle, who was born in 2010. Considering that they were in a relationship since high school and they had grown together and learned to understand themselves, one would have expected that their marriage would last longer. However, it did not.
Contrary to what people expected, their relationship seemed to have lasted longer than their marriage. After years of being each other's romantic partner, they would get married in 2010 and get divorced just a year after – in 2011.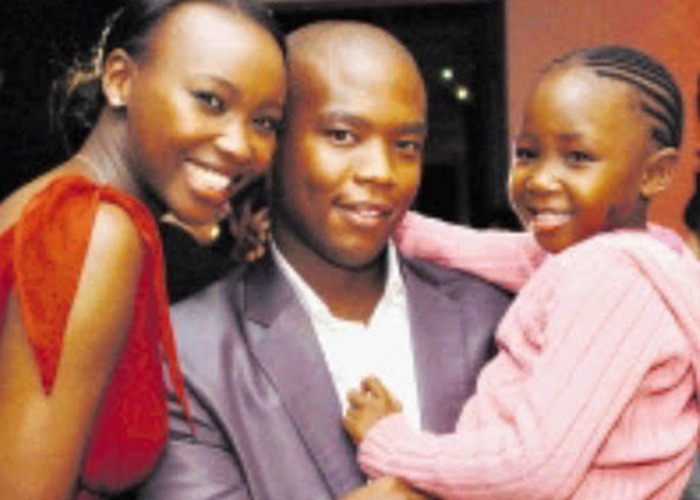 According to Lerato Moloi, who was devastated by the divorce, they separated due to irreconcilable differences. She said they had grown apart, and it was difficult to realize that they no longer had interests in the same things. Too bad they did not realize all these things until they had exchanged marital vows. According to Lerato, they started as friends and will remain friends.
Aside from her child with him, she also has an older child called Keoratile. He is the product of a previous relationship before her marriage to Hlatshwayo.
Despite Her Failed Marriage, She Has A Very Successful Career
Despite having failed marriages, Lerato Moloi has had an amazing acting career as a model, actress, television producer, and entrepreneur. The 38-year-old model and actress was born to Sarah Moloi on the 13th of January 1985.
Her mother worked as a nurse in the United Kingdom and knew that her daughter was destined for the spotlight even when she was still a growing girl. Lerato Moloi, who wanted to become a psychologist, would eventually go through several events that would make her change her mind and pursue a career in modeling and showbiz instead.
Her Mother Played A Role in Her Career Choice As a Model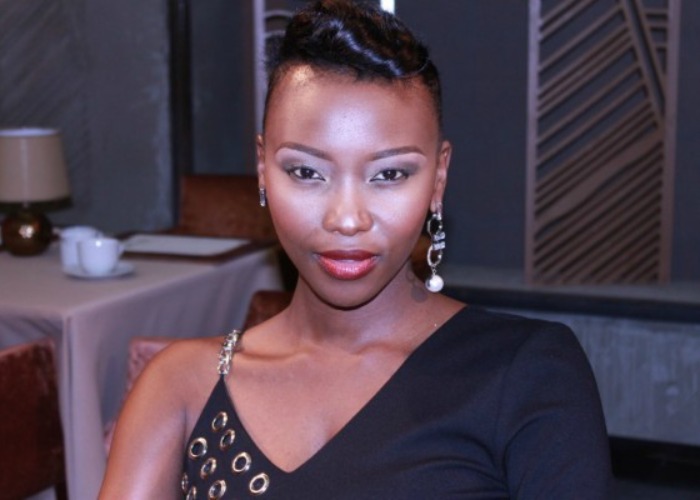 Before she was interested in Psychology, her mother thought her daughter's beauty could be pointing towards modeling and pageantry. So as early as the age of six, she entered her into the Miss Ladybird competition. And even though she wasn't crowned Queen, she has crowned the first princess. That didn't pacify little Lerato as she cried for missing out on the top crown.
In 1999, when Lerato was in Grade 12, her mother heard about the Face of Africa competition on TV and thought her daughter fitted the description of the kind of model they were looking for. She informed Lerato and even suggested she skipped classes to attend the audition, where she eventually wowed the judges. She would do all the way to the final four in the competition.
Lerato Moloi Became The First Black Model For Elizabeth Arden Cosmetic Brand
That change of mind seems to have worked fantastically for her as her modeling career started as early as age 17 when she had her first professional appearance in a magazine for Elle Magazine. In 2000, she was asked to lose weight by a New York modeling agency before allowing her to further her career. That became a national issue as it sparked up many controversies that led to an international debate concerning the use of underweight models, especially those from Africa.
Lerato spent most of her early modeling career in London as her modeling agency was unwilling to let her take a break, and so she could barely come back home. Whenever she tried to return home, she was booked for another photoshoot and moved her trip to another time. Although she was doing well in London, Lerato Moloi always wanted to work in Africa. According to the model, she missed the sun's warm heat and preferred African (or rather, South African) men.
In 2002, Lerato Moloi became a participant at the M-Net face pageant, and despite not winning, she made it to the finals. In 2009, she became the first black face of the Elizabeth Arden cosmetic brand. According to her, she did that to debunk the belief that women of color do not need UV protection.
Lerato Moloi Claimed To Have Been Raped In 2014 By Tol Ass Mo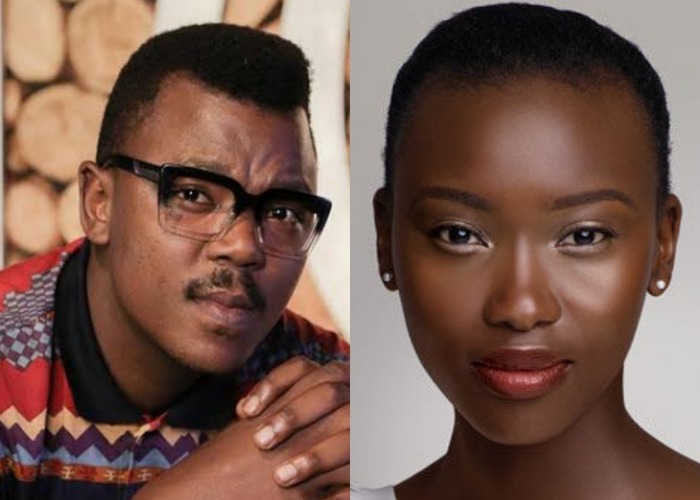 In 2020, Lerato Moloi surprised everyone when she released a tweet stating that she was raped and sexually assaulted by Mongezi 'Tol Ass Mo' Mahlangu while working in a television production together at Paarl, Western Cape, in 2014. As you would expect, this tweet did not go down well with the comedian, who had his attorney serve her interim protection orders to remove the tweet, but she did not, and this resulted in her arrest.
Despite having to face the law for her allegations, Lerato vowed not to stay silent. According to her, after the assault, she was left with several emotional scars to live with. For so many reasons (which she didn't mention), she could not speak up but only managed to open up to some of the other people involved in the production. But now, she has been able to speak out, and she would not allow anyone to make her go silent again.
:For immediate release#TW GBV, rape#EndGBV #EndTheSilenceBreakTheCycleOfAbuse #SueUsAll #WeAreDoneTalking
1/2 pic.twitter.com/nPjJDh4MK4

— Miss Moloi👑🐼💙 (@leratommoloi) August 4, 2020
:#EndTheSilenceBreakTheCycleOfAbuse #EndGBV #SueUsAll #WeAreDoneTalking

2/2 pic.twitter.com/bxRYpt4eiG

— Miss Moloi👑🐼💙 (@leratommoloi) August 4, 2020
Fans took to social media to support her fight for justice against her alleged rapist, comedian Tol Ass Mo. But, on the other hand, his wife, Mome Mahlangu, supported her husband. The reality TV star took to Instagram to show her solidarity for her husband. She said she would not allow the public's general opinion to make her doubt her decision. Mome Mahlangu also took out time to show appreciation for those supportive of her and her family.
Lerato is Not Known To Have Moved On With Another Relationship
A failed marriage and a horrible rape experience, as she claims, are sometimes all it takes for anyone to take a break on the whole relationship thing, and it seems that is the path Lerato Moloi is toeing unless she is in a relationship and hasn't revealed it yet.
Since her divorce, the actress has not been associated with any man in a romantic relationship. Because she came out with the rape allegation against Too Ass Mo in 2020, she may still be healing mentally and emotionally from her past experiences. Hopefully, as the years go by, she will get hooked up with another man and will be kind enough to let her fans know about it, but until then, all we can do is wish her the best.