Andile Mngxitama is a South African politician, activist, and the serving president of the Black First Land First party. He is known for his many books and articles which revolve around the apartheid era of South Africa and also for his comments about killing white people to support the black people.
Once upon a time, Andile Mngxitama was seen as one of the shining stars under Julius Malema in the far-left South African political party, the Economic Freedom Fighters, which was founded in 2013.
Infighting within the party, however, saw that he was expelled along with a few others in 2015. This left Andile with no option but to form his very own political party called Black First Land First (BLF), which describes itself as a Pan-Africanist and Revolutionary Socialist party in South Africa. Things have still not been very smooth for the politician as he has continued to have multiple run-ins with the law, one that led to the deregistration of his party in 2019.
Summary of Andile Mngxitama's Biography
Full name: John Andile Mngxitama
Gender: Male
Date of birth: 1982
Birthplace/Hometown: Potchefstroom (North Province, South Africa)
Current Residence: Potchefstroom (North Province, South Africa).
Andile Mngxitama's Age: 41 years old
Ethnicity: African
Nationality: South African
Zodiac: Sagittarius
Sexual Orientation: Straight
Religion: Christianity
Marital Status: Married since 2010
Andile Mngxitama's Height in Inches: 5′ 7″

Andile Mngxitama's Height in Centimetres: 170
Andile Mngxitama's Weight: 70 Kg/154 lbs.
Body measurements in inches: (chest-waist-hips) 40-35-36
Biceps Size: 13 inches
Shoe Size (US): 7
Eye Color: Black.
Hair Color: Black
Famous for: Giving comments to kill white people to support the black people
Andile Mngxitama's Instagram: andile_mngxitama
Twitter: @Mngxitama2
Who is Andile Mngxitama?
The self-described leading Black Consciousness thinker and organizer was welcomed to the world in 1982. While the exact date of his birth is not known, he is known to have been born and raised in Potchefstroom, North West Province where he was cared for by his parents; a farmworker and a domestic worker.
Specific details on Andile Mngxitama's life while growing up, including where he received his early education and first degree, is not public knowledge. It is only known that despite him growing up poor, he was still able to find his way to attend an institution of higher learning, the University of Witwatersrand, where he completed the requirements to be awarded a master's degree in Sociology.
Following that, Andile achieved fame for his long-time role as co-editor of Biko Lives! Contesting the Legacies of Steve Biko, a collection of essays on the writings and philosophy of South African anti-apartheid activist and Black Consciousness leader, Steve Biko. He would later go on to make the headlines again when he published the first four essays of the New Frank Talk series, where he gave a critical examination of the conditions of black people in the country using powerful debate skills, razor-sharp wit, and broad political knowledge. Two of the essays; Blacks Can't be Racist and Why Biko Wouldn't Vote are very popular and have gone ahead to be studied in the university.
Political Career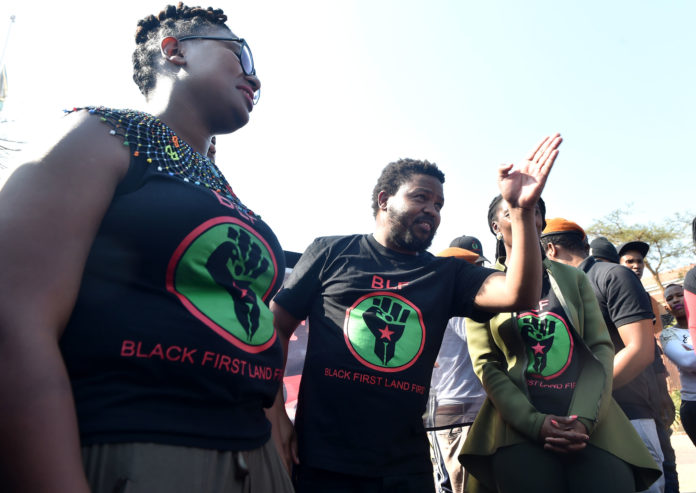 Andile Mngxitama began life as a politician under the umbrella of Economic Freedom Fighters (EFF). He served as an EFF member of parliament after the party won 25 seats in the 2014 general election. His time with EFF would later come to an end in the following year after he became disillusioned with the party and began engaging in antiparty activities.
Andile accused the leadership of the EFF of sharing similarities with the African National Congress (ANC), EFF founder Julius Malema's former party. The height of the controversy was attained when he proceeded to allege that Malema had made a deal with the ANC to help get him and his sympathizers out of parliament. This proved to be the last straw as Andile was subsequently expelled from EFF.
Following his expulsion, Andile Mngxitama founded the Black First Land First (BLF) revolutionary socialist party that notes that; "without land, there is no freedom or dignity". The party's policies further revolve around Pan-Africanism and Black Consciousness. They put land first because they believe it is the basis of freedom, identity, spiritual well-being, economic development, and culture of black people. They are therefore pushing that all the lands stolen from the blacks during the apartheid era should be returned to them by any means necessary.
See Also: Six Things White People Have That Black People Don't
Other Things You Probably Did Not Know About Andile Mngxitama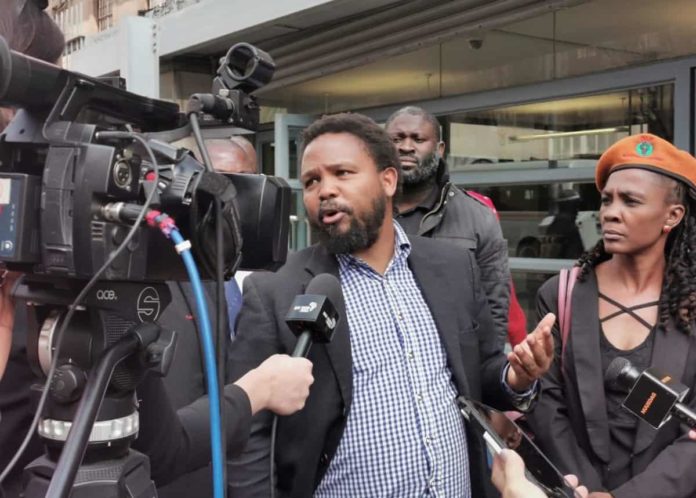 1. BLF Controversies
Andile has been embroiled in a number of controversies ever since he formed his own party and has championed issues that have led some people to regard him as a racist, and his party as a black supremacist party.
One notable issue was his denial of a white person from joining his party, which under the electoral act is an offense to limit party membership on the basis of race. With this provision in the law, the Freedom Front Plus appealed to have BLF deregistered, prompting the Independent Electoral Commission to officially annul the party's registration in July 2019.
2. Books And Articles
As mentioned above, Andile Mngxitama is known for his many books and articles which revolve around the apartheid era of South Africa. Speaking on his writing, the politician who has also been a columnist for the Sowetan and City Press newspapers, says he views himself as a window-cleaner. "Writing is one of the key tools I use to clean those dirty windows in people's minds."
Between 2009 & 2010, Andile published five essays in the New Frank Talk series. In addition to those mentioned above, he also published White Revolutionaries as Missionaries, Sankara Publishing, 2010; From Mbeki to Zuma, Sankara Publishing, 2009; and Black Colonialists: the Trouble with Africa, Sankara Publishing, 2009.