Angie Motshekga is a South African politician and educator married to Mathole Motshekga, a South African lawyer and politician. The couple has one son named Kabelo and has since become grandparents.
Angie and her husband have held high-profile positions in the South African government. While she has served as the Minister of Basic Education, Mathole served three consecutive terms as a Member of Parliament. He was also the second Premier of Gauteng. Here's a look into the family of Angie Motshekga.
Angie Mostshekga Has Been Married To Mathole Serofo Motshekga
As busy as you may expect the life of the Minister to be, considering her political involvements and position, she has also been able to create time for family life, and somehow she and her husband, Mathole Motshekga, have been able to keep their marriage clean from any divorce or marital scandal. She has only been married once, and from the look of things, 'till death do us part' is the watchword for their marriage, seeing that they are already growing old together.
It is difficult to lay hands on information about when the Motshekgas got married. However, judging from the fact that their children are all grown, it is safe to assume that they have been together for a long time. It would have also been safe to say that the couple has a happy home front, but that may not be possible with the issues and controversies surrounding their son. But then all unions have their challenges, and Angie is proving to Mzansi that she is actually a disciplined mother and wife, contrary to what they think.
Currently, we have information about her son, Kabelo Motshekga. Still, there are reports that Angie also shares her home with three female children, who we can't say for certain if they are her biological daughters or grandchildren. She, however, has a daughter, Makgatho Motshekga, who is no more with her as she is married.
Angie Motshekga's Husband, Mathole Motshekga, Is Also A Politician And Educationalist
Two things Angie and her husband, Mathole Serofo Motshekga, have in common are their passion for education and interest in politics. Little wonder why their marriage has lasted so long because they both share interests in similar sectors and understand each other's work demands.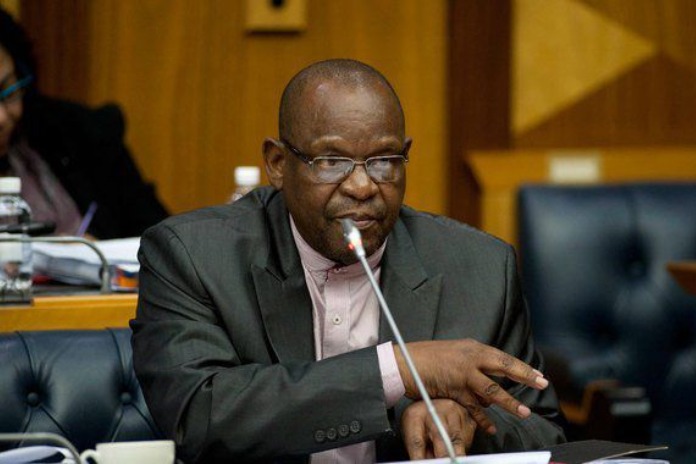 Mathole Motshekga is a successful politician and lawyer. He was a member of South Africa's Parliament and advanced in his political career to become one time African National Congress (ANC) parliamentary chief whip. He was also the 2nd Premier of Gauteng province from 19th of January 1998 to the 15th of June 1999, the province that his wife served as a member of the provincial legislature the year after he left office as Premier.
Though Mathole Motshekga was not appointed into any position in the educational sector, he is also an educationalist, and while he does not hold a political position at the moment, he is a lecturer in the Department of Law at the University of South Africa (UNISA).
Angie Motshekga Has Hit More Political Milestones Than Her Husband
Angie Motshekga and her husband have experienced undeniable career success, but while Mathole Motshekga's political career stopped at the party and provincial level, his wife, Angie, has been able to get to the national level, that is after holding positions at the party and provincial level.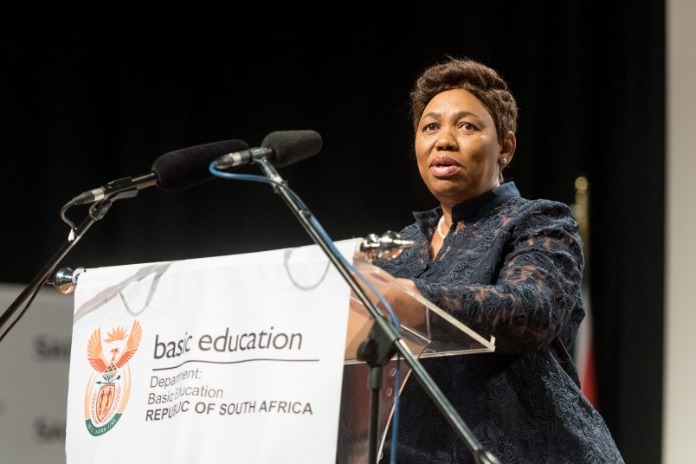 She has served in the capacity of the regional chairperson of African National Congress Women's League for ANC's former Kyalami region, director in the Office of the Presidency, ANCWL's Deputy Provincial Secretary, member of the Gauteng Provincial Legislature, national president of the ANC women's league, and after 28 years of starting her career, she became the Basic Education Minister in 2009, and until today, she still holds the position.
Another major career achievement Angie Mostshekga has under her belt that makes it safe to say that she rose to a higher political status than her husband is that she was appointed acting president on the 2nd of July 2021 while the president traveled to Zambia for a funeral. However, irrespective of her political success, she has not allowed it to come between herself and her husband.
Mathole And Angie's Son Has Been In The News For The Wrong Reasons
A bed of roses would always have thorns underneath. Angie Mostshekga, despite being a successful politician and educator, doesn't seem to have it all. The good name she and her husband have worked so hard to build in the political and educational sector is slowly being tarnished due to her son's attitude.
Kabelo Motshekga, who is said to be the only son of Angie and Mathole Motshekga, is regarded as a spoilt child. Sadly, he is not the only one who has to suffer for his wrongdoings, as his parents are not only suffering from it financially but career-wise as well. The public associates his lifestyle to his mother's decision to open schools without considering the second wave of the COVID-19 pandemic. Many refer to her as a nonchalant person, hence the wayward tendencies of her son.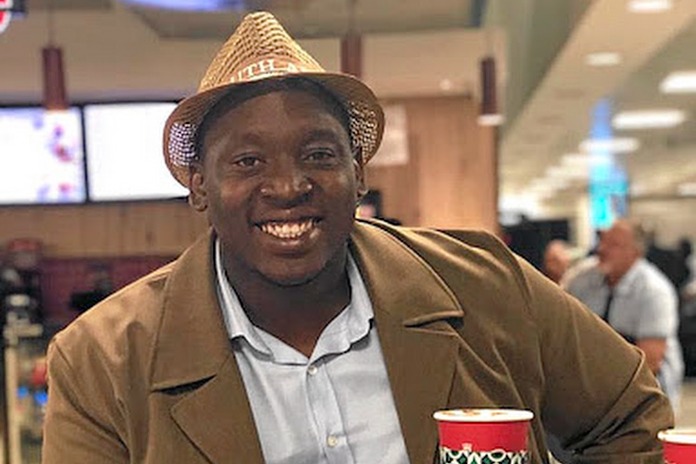 She has reported her son, Kabelo, to the police due to his behavior on several occasions. In September 2020, the Minister opened a police case against her son after vandalizing four of her cars, including a BMW X5, an Opel Corsa bakkie, a Dodge, and a Volvo. On confronting him, he admitted to the crime. Disturbed about what would have prompted him to vandalize the vehicles, she decided to go through his space in the house thoroughly and, to her surprise, found drugs like dagga cupcakes and other harmful and illegal substances.
However, this prompted her to go to the police, and following the advice of her lawyers, she dropped all charges she laid against her son in September 2020. According to Angie Motshekga, she pushed for his arrest and laid those charges against him so that he could pay for what he did.
Her Daughter, Makgatho Motshekga, Got Married in 2012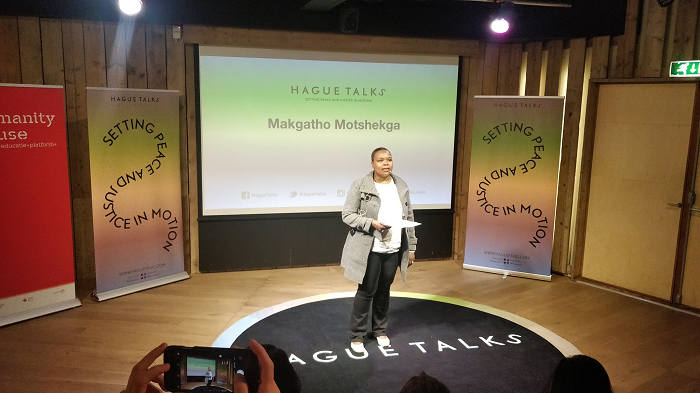 Makgatho Mmathari Motshekga, the beautiful daughter of Angie Motshekga, tied the knot with the love of her life in 2012. The lavish white wedding was attended by close family friends, and the beautiful bride wore an armless white wedding gown that revealed her beautiful shoulders. However, besides her publicized wedding, nothing else is known about her, not even the name of her husband or what she does for a living.