Zanele Sifuba is a South African politician and the speaker of the Free State Provincial Legislature since May 2019. It is unknown how old she is exactly, as well as who her husband is.
Sifuba has held several posts in the governmental and educational spheres. Before beginning her teaching career, she served as the African National Congress's deputy secretary in the party's President Steyn region as far back as 1995.
Summary of Zanele Sifuba's Biography

Full name: Ntombizanele Beauty Sifuba
Gender: Female
Ethnicity: Black
Nationality: South Africa
Sexual Orientation: Straight
Religion: Christianity
Marital Status: Married
Famous for: The speaker of the Free State Provincial Legislature
Zanele Sifuba was Born in South Africa 
The exact age of Zanele Sifuba is unknown because she hasn't made her birth information available to the public. She was born in South Africa, though. There is no information available about her parents, childhood, or relatives.
Although the names of the institutions she attended and her matriculation year are not known, it is believed that she completed her elementary and high school education in her community.
Zanele further attended Vista University. She started her studies there in 1988 and eventually earned a bachelor of arts in education. She is also a bachelor's degree holder in psychology from the Central University of Technology.
In 2017, the Free State speaker earned a postgraduate diploma in governance and political transformation from the University of Free State, adding another achievement to her resume.
She is right now working on a master's degree in the same course.
She Resigned from Teaching to Start a Career in Politics
Sifuba started her teaching profession in 1999, four years after she completed her tenure as the African National Congress' deputy secretary in the President Steyn region of the party in 1995.
She served in a variety of positions in different organizations during the course of her teaching career, including the South African Democratic Teachers Union. After quitting her position as a teacher in 2019, Zanele returned to politics.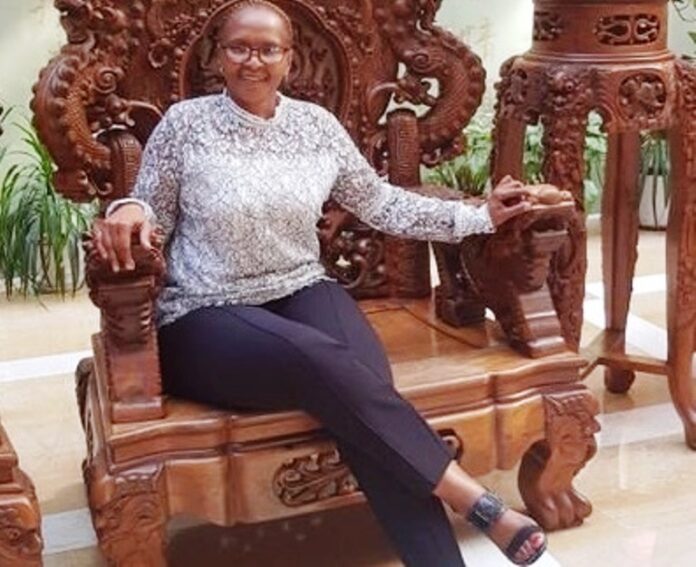 She was chosen in the ANC's victory of 19 seats in the Free State Provincial Legislature in the month of March of the same year. On May 22, 2019, Sifuba was elected speaker and took the oath of office as an MPL.
Currently, Zanele Sifuba is a member of the ANC's subcommittees on gender equity and economic development.
She has held positions as the deputy provincial chairperson of COSATU and the deputy director in charge of monitoring and evaluation at the province Department of Social Development.
Various positions Zanele Sifuba has been Elected to 
Member of the Free State Provincial Legislature since 22 May 2019
Speaker of the Free State Provincial Legislature since 22 May 2019
Deputy director responsible for monitoring and evaluation at the provincial Department of Social Development
Deputy Secretary of the African National Congress (1995)
Deputy provincial chairperson of COSATU.
Member of the ANC's subcommittees on economic development and gender and equity.
Zanele Sifuba is a Married Woman 
Zanele Sifuba is married. She shares three kids with her husband. However, the identities of her husband and children are shrouded in mystery. The public has no knowledge of what her husband does for a living, where he is now, and the whereabouts of her children.
Similarly, there is no available information about their marriage and how it is fairing, especially since her sex tape with an undisclosed man was publicly leaked in November 2022.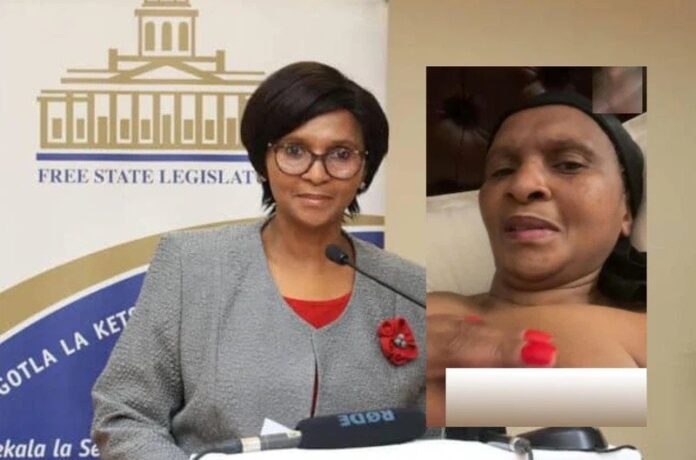 The tape, which was widely shared on social media, earned her so much criticism. It is said that Sifuba refused to pay her blackmailers, resulting in them leaking the sex tape. She later opened a case against the person who shared the video but refused to identify the person to the police.
Although her office did not respond to the video, some ANC members and members of some opposition parties in the country pleaded with the public to stop sharing Zanele's nude videos on the internet because they deemed such an act as a direct assault on her right to privacy.