Portia Joel (born 5th January 1980) is a 43 years old multi-talented South African television presenter and actress famous for portraying Randy in the popular South African TV series, Generations, which aired on SABC1. Besides regular acting and TV show hosting, she is also a voice-over artist.
Quick Profile Summary of Portia Joel 
Full Name: Portia Joel
Gender: Female
Date of birth: 5th January 1980
Portia Joel's Age: 43 years old
Place of birth: Cape Town, South Africa
Nationality: South African

Education

: Malibu High School, City Varsity – Film, Television & Multimedia School
Occupation: Actress and TV Host
Portia Joel's Height in Inches: 5 feet 3 inches
Portia Joel's Height in Centimetres: 162 cm
Eyes: Dark Brown
Hair: Dark Brown
Languages: English, Afrikaans
Special Skills: Acting, Voice Artist & Accents
Portia Joel Is The Daughter Of Popular SA Actor, Cedwyn Joel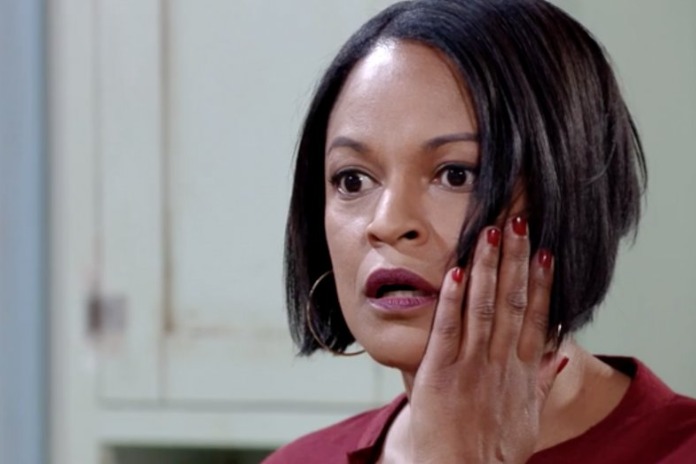 Portia Joel was born in Cape Town on 5th January 1980 and is currently 43. She was raised in Cape Town alongside her siblings. Portia has a very supportive family structure which has contributed immensely to the growth of her career. Cedwyn Joel is a household name in South Africa's entertainment industry, so is Portia Joel. It is no surprise that people are curious to know if the famous actors are related, considering that they share the same last names.
Well, the truth is both stars have a familial bond – they are father and daughter. Portia is one of the three daughters of Cedwyn Joel. Her father, Cedwyn, is a popular South African movie star. He is most famous for his role as AB Samsodien on Suidooster. He also featured in the first seasons of Generations and 7 De Laan as Sonny Jacobs and Stefan Arendse, respectively.
Portia has a special bond with her father. She credits him for her rise to fame. At a young age, Portia found a role model in her father and decided to chart the same course with him. She believes that the most important lessons she had learned in the course of her career have been from her super talented father. On his part, her father feels fulfilled and privileged to have one of his three daughters following his career footprints, especially since his wife considers acting to be a bit weird and actors as sometimes crazy.
There is not much known about her mother and siblings, probably a decision made by her celebrity father to protect his family from the limelight. However, a father's day post on Portia Joel's Facebook account in 2020 acknowledged her mum as one of the pillars that helped her get to where she is today. Her time in Cape Town with her family, especially her father, helped instill the desire for stage life in her. She found a role model in her father and followed diligently in his footsteps.
She Dropped Out Of The University To Pursue An Acting Career
Portia had her high school education at Malibu High School in Cape Town and matriculated in 1998. She then proceeded to the famous Stellenbosch University for her tertiary education. Convinced that she was born to be in the entertainment industry, Portia dropped out of Stellenbosch only six months after enrolment to pursue her dreams. With the support of her family, she went back to school in 2000.
She enrolled at City Varsity, a multimedia school specializing in acting, television, and film, and graduated in 2002 with flying colors. While at school, she received a Best Actress award for her outstanding performances. Having received professional training, Portia relocated to Johannesburg in 2003 to pursue a career in acting.
Portia Made Her Professional Debut In 2003
She made her film debut in October 2003 with a cameo role in 7 De Laan on SABC2. She made a successful appearance and was offered a supporting role, Molo fish, but she turned down the offer as she had a better offer to take on a lead role as Randy in Generations. This was a big move for someone who had just ventured into the industry. It was also proof that Portia was good at her game. Two years into her casting for Generations, she began auditioning again and once again landed a cameo role; this time, in Zero Tolerance in 2005.
Portia spread her wings to other ventures besides film and went into TV show hosting. Her first try was Curious Culture, a magazine show on SABC3. Her time on the show lasted for six months. Portia eventually got an offer for a lead role in 2007 – to play Trina Hendriks in Riemvasmaak, a mini-series on SABC2. The series aired from February to March 2008. In 2015, she landed a major deal, a starring role in Suidooster, a KyKNet soap opera set in a fictional suburb called Ruiterbosch in Cape Town.
Her time on the soap opera is significant as she got to share the platform with her father. The father and daughter duo attracted viewers to the show. Before Suidooster, she was on the Afrikaans comedy, Kompleks. She has also been involved in advertisements and different corporate projects.
Here Are The TV Projects Portia Joel Is Known For
Portia Joel has been in many films and shows, but her most notable ones are Generations, Suidooster and Curious Culture. Here is a list of her acting projects and the characters that she played:
Curious Culture – Host – Herself (Season 1)
danZ! – Mrs. Abrahams (Season 1)
Erfsondes – Victoria (Season 2-5)
Generations – Randy (Season 1)
Home Affairs – Sasha (Season 4)
Kompleks (2006-2007) – Supporting Cast (Season 2)
Rasdien – Gasspeler (Season 1)
Riemvasmaak – Trina Hendriks (Season 1)
Suidooster – Lee-Ann Jacobs (Season 1-7)
Zero Tolerance – Sharon Richards (Season 3)
Portia Joel's Awards and Recognition
Portia Joel has been recognized for her diligence and passion in the South African film industry as she has been nominated for a few awards. The voice-over artist was nominated for two awards in 2009 and 2021 at the South African Film and Television Awards (SAFTA) for Best Actress in a TV Drama and Best Supporting Actress in a TV Soap, respectively. In 2012, Portia was one of the judges for the SAFTA Awards.
Her Awards Nominations:
Nominated for Best Supporting Actress (TV Soap) at the 2021 SAFTAs for Suidooster (2015)
Nominated for Best Actress (TV Drama) at the 2009 SAFTAs for Riemvasmaak (2008)
Nominated for Best Actress (TV Drama) at the 2009 ATKV Awards for Riemvasmaak (2008)